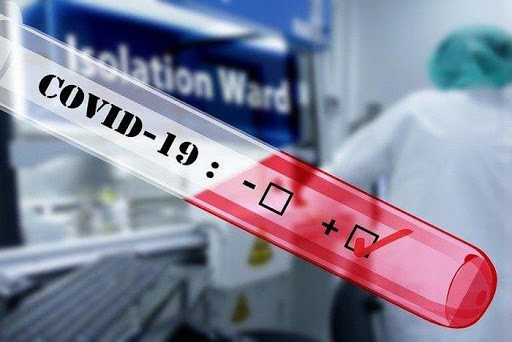 All three new COVID-19 cases in Vietnam are from Binh Thuan and had close contact with the 34th patient. (Photo: The world and Vietnam report)
According to Binh Thuan Province's Department of Health, after the 51-year-old woman identified as the 34th patient infected with COVID-19 in Vietnam, The Diseases Control Center of Binh Thuan had conducted epidemiological investigation, zoning, disinfection, and quarantine with those contacting this woman.
On March 11 afternoon, three of 15 blood samples sent to Nha Trang Pasteur Institute tested positive for SARS-CoV-2.
The 36th patient is a 64-year-old woman – 34th patient's housekeeper, runs fever.
The 37th patient is a 37-year-old woman - 34th patient's employee, runs fever.
The 28-year-old woman who is 34th patient's daughter in law is the 38th patient, coughs, runs fever.
All three new cases are currently quarantined and treated at Binh Thuan General Hospital.
On February 22, 2020, the 34th patient flew from Vietnam to New York (USA), transiting at Incheon Airport (South Korea). On February 29, 2020, she flew from Washington (USA) to Vietnam, transiting at Qatar airport, and on the morning of March 2, 2020, entered Vietnam at Tan Son Nhat International Airport. On the morning of March 9, 2020, the patient was admitted to Binh Thuan General Hospital and treated.
As of March 11 afternoon, Vietnam has confirmed 38 COVID-19 infections, 16 cases of which have recovered and discharged from hospital, the remaining 22 are being quarantined and under treatment.
The Covid-19 outbreak has thus far spread to 119 countries and territories around the world, killing over 4,200.
Le Hang