Vietnam Confirms Reopening Air Routes Five Countries and Territories
The CAAV has also proposed that the Transport Ministry add more flights on several routes.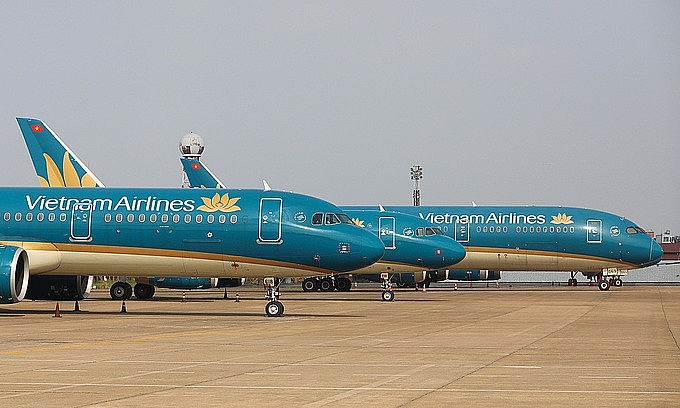 Photo: VN Express
The Civil Aviation Authority of Vietnam (CAAV) announced on December 28 that five countries and territories, including the United States, Japan, Singapore, and Cambodia, along with Taiwan (China), have agreed to reopen air routes to Vietnam.
It has reached agreements with aviation authorities in these five destinations to implement the plan approved by the government earlier this month to resume regular international flights from Jan. 1, 2022, VN Express quoted CAAV.
For the Japan route, the CAAV has granted licenses to Vietnam Airlines, Vietjet Air, and All Nippons Airways. The first flight will be launched by Vietnam Airlines on Jan. 5, followed by Vietjet Air and All Nippons Airways on Jan. 6. Flights from Japan cannot start as early as Jan. 1 because Japanese agencies will be on New Year's holidays and passengers cannot be tested according to regulations, the administration said.
The US had earlier permitted Vietnam Airlines to conduct non-stop flights to its destinations, making Vietnam Airlines the only air carrier to resume international commercial flights between the two countries. The resumption of the air routes will start on January 1, 2022, and the scheme will be adjusted depending on Covid-19 prevention and control measures, said Dinh Viet Thang, head of the CAAV.
Taiwan has also agreed with the flight resumption plan but suggested raising the number of flights on each route in each direction to at least five per week instead of the four Vietnam has planned. For now, Vietnam Airlines, Vietjet Air, and Bamboo Airways have been granted permission to fly to Taiwan's Taipei.
On the Singapore route, Vietnam Airlines will operate two flights per week while Vietjet Air will do so once a week.
Photo: Nhadautu
Vietnam Airlines has also been licensed to run four flights/week to Cambodia. The CAAV said it is negotiating with the aviation authorities of France, Germany, Russia, and Australia to reopen international routes to these markets with a frequency of 7 flights/week, according to VOV.
The Vietnamese Government had earlier agreed with the Ministry of Transport's pilot scheme to restore regular international commercial flights to Beijing/Guangzhou (China), Tokyo (Japan), Seoul (the Republic of Korea), Taipei (Taiwan), Bangkok (Thailand), Singapore, Vientiane (Laos), Phnom Penh (Cambodia), and San Francisco/Los Angeles (US).
However, the recent emergence of the Omicron variant of the SARS-CoV-2 virus threatens to put the pilot scheme on hold. In a telegram dated December 23, the Government Office requested that all passengers undergo a rapid test before boarding their flights in order to swiftly detect any positive cases, especially infections linked to the Omicron variant.
Currently, only airports in the US and Japan have offered rapid tests with the results coming back within two hours. "The CAAV is negotiating with its counterparts of other countries to supplement regulations on rapid tests at airports," said Dinh Viet Thang.
At Vietnamese airports, Thanh said the CAAV has entrusted the Airports Corporation of Vietnam with the task of conducting rapid tests, with this responsibility also falling to local healthcare workers. Indeed, the regulations of several localities on receiving passengers from these destinations is making it challenging for airlines to carrying out any of their plans.
During a recent meeting held in Hanoi with Deputy Prime Minister Pham Binh Minh, the Ministry of Transport was mandated to decide on whether or not to resume regular international commercial flights. Yet, developments linked to Omicron and inconsistent local policies are negatively affecting the scheme.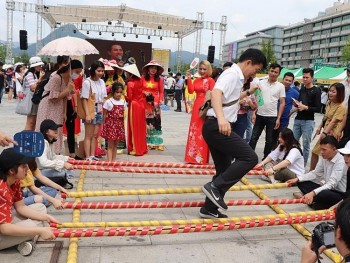 Focus
Vietnam Days Abroad is an annual national promotion program hosted by the Ministry of Foreign Affairs since 2010.