Maison Chance offers free meals for vulnerable people during COVID-19
From April 4 to 16 inclusive, Maison Chance in partnership with company NashTech are distributing 100 free meals per day for people in precarious situations who cannot work at the moment in Ho Chi Minh City due to COVID-19 pandemic.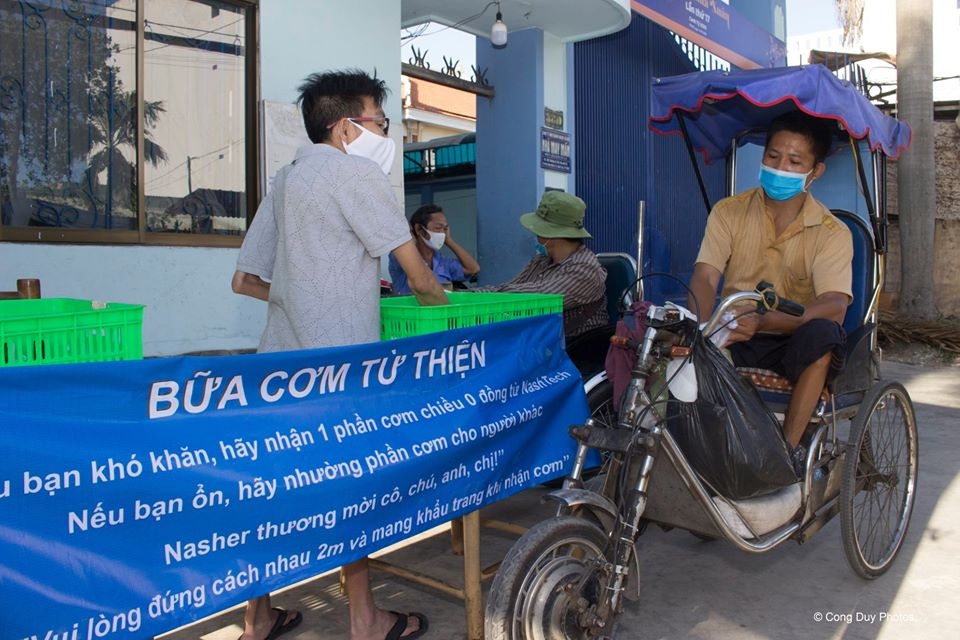 Individuals who were laid off or lost their jobs, those most affected by the COVID-19 pandemic, received free meals prepared by Maison Chance. Photo: Cong Duy
Prepared on the same day by Maison Chance, each meal is composed of rice, a meat or fish dish, vegetables, and a soup. The food will be distributed from 4 pm at Village Chance in Binh Tan district to help the poorest overcome these times of crisis.
Maison Chance (Lucky House) is a non-governmental organisation that provides housing, healthcare and vocational training for orphans, street children, and the disadvantaged and physically handicapped in Vietnam. Along with its three centers in Binh Tan District (Ho Chi Minh City), the Maison Chance Shelter, Take Wings Centre and Village Chance, the NGO's fourth center just officially opened in the Central Highlands province of Dak Nong in 2019.
Founded in 1994 by Swiss painter Tim Aline Rebeaud, Maison Chance has three other centers in HCM City. The center in Dak Nong will house mostly quadriplegic children and adults, as well as people with cerebral palsy and polio, and children with autism or delayed development. Currently, the Social Center have hosted about 160 people with mental or physical disabilities.
Tim Aline Rebaund, who is lovingly called Hoang Nu Ngoc Tim in Vietnamese, said that a chance to encounter with a poor orphan in HCM City in 1993 has changed her life.
In 1994, she opened her first Maison Chance shelter in HCM City. She did almost everything by herself in the early days, from shopping and cooking to taking care of the residents.
In 2006, she established the Chap Canh (Take Wings) Center which specialises in vocational training.
In 2011, she completed Lang May Man (Village Chance) project with classrooms for kindergarten and grades one through five, a swimming pool, and a simple restaurant to serve people in the neighborhood.
Every year, the village welcomes dozens of groups of visitors from Asia, Europe and North America who come to take part in community activities.
The three centers in HCM City -- the Maison Chance Shelter, Take Wings Center and Village Chance -- are located in Binh Tan District.
Meanwhile, Maison Chance's representative branches in Belgium, Canada, the US, France and Switzerland generate funds to sustain the operation of Maison Chance in Vietnam./.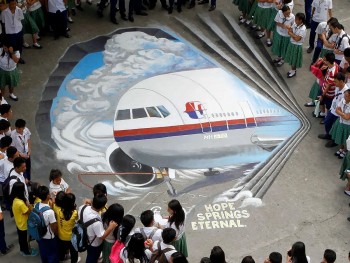 World
The world might never know what really happend when these planes went off the radar. Let's take a look at some of the unsolved mysteries of aircraft disappearances.