Strict regulations applied admist the coronavirus outbreak
A number of strict regulations have been applying in order to deal with the second wave of the COVID-19 pandemic.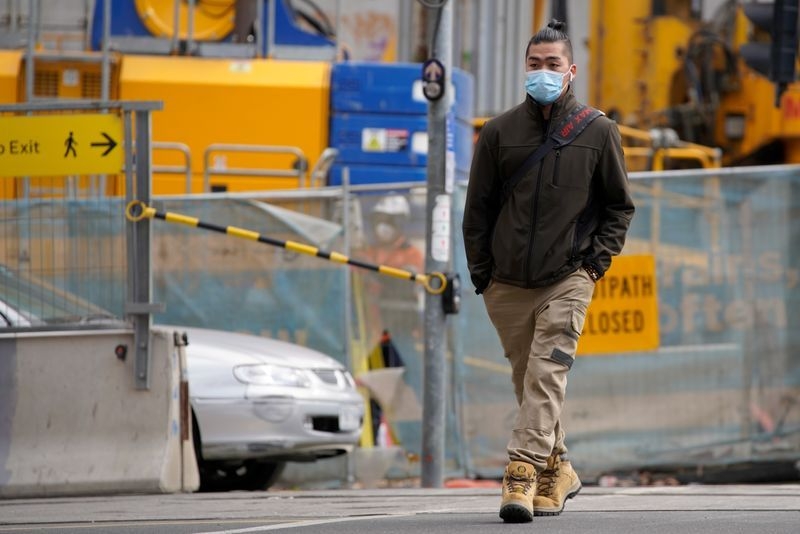 A man wearing a protective face mask walks in a street in Melbourne after it became the first city in Australia to enforce mask-wearing in public as part of efforts to curb a resurgence of the coronavirus disease (COVID-19), July 23, 2020. Photo: Reuters/Sandra Sanders
Australia's second-most populous state Victoria said on Tuesday anyone who has contracted COVID-19 and caught outside their home in breach of isolation orders will face fines of nearly £2,722, reported Reuters.
Victoria state earlier this week imposed a nightly curfew, tightened restrictions on people's movement and ordered large parts of the local economy to close to slow the spread of coronavirus.
But state Premier Daniel Andrews said nearly a third of those who had contracted COVID-19 were not home when checked on by officials, requiring tough new penalties to stop community transmission. ABC revealed a source from Victoria Police stating that, the police issued 60 fines for breaches of stage three restrictions since the restrictions came into force in July, including 16 people caught at a birthday party with $26,000 in fines.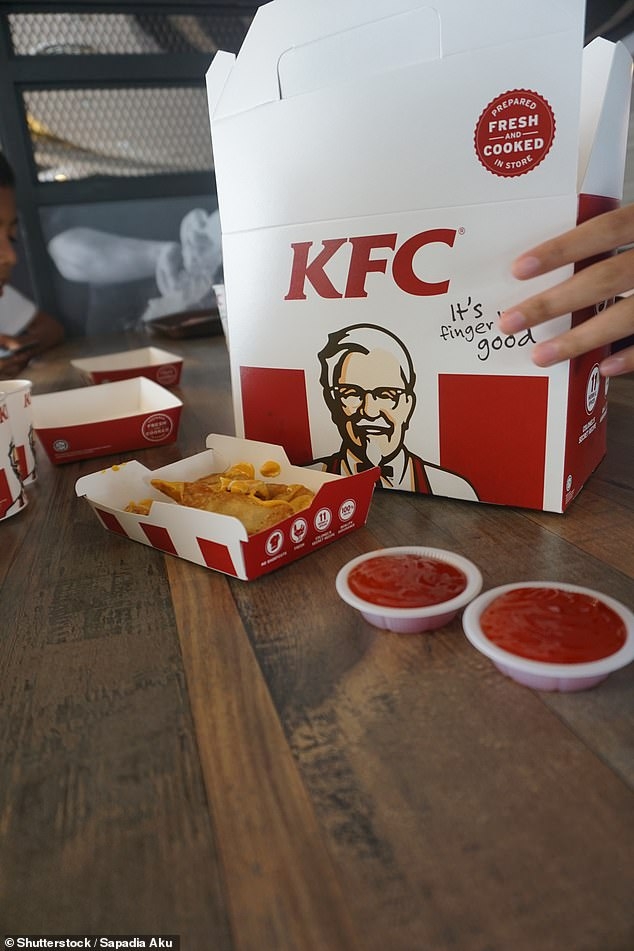 a party breaching coronavirus health orders, leading to $26,000 in fines. Photo: Daily Mail
According to BBC, a man from the county Lincolnshire in the East Midlands of England, who keeps "blatantly ignoring the law" has been fined six times since lockdown began. A local policeman said he accepted people made mistakes, but for one person to be fined six times was "clearly not acceptable".
Penalties for lockdown breaches in England rose from £60 to £100 for each offence, up to a maximum of £3,200. Police in England and Wales have issued more than 17,000 fines for alleged breaches of coronavirus lockdown rules since March 2020. Among the main reasons for fines, the police listed driving with non-household members, house parties, large gatherings and camping.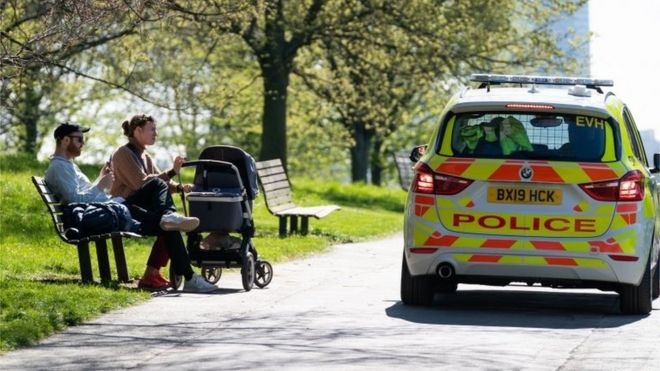 Police in England and Wales issued nearly 17,000 fines for alleged breaches of coronavirus lockdown rules. Photo: PA Media
In April 2020, authorities in Ho Chi Minh City announced that there were nearly 2,500 cases of failure to wear face masks in public and imposed fines worth over US$21,200, in accordance with regulations on the prevention of novel coronavirus disease (COVID-19).
In the most updated statement released on August 03, Ho Chi Minh City has issued a document specifying acts and corresponding fines for those who violate the current regulations on COVID-19 prevention and control. Accordingly, wearing face masks while outdoors is mandatory and fines will be applied for those who disobey. This regulation will become effective from August 05.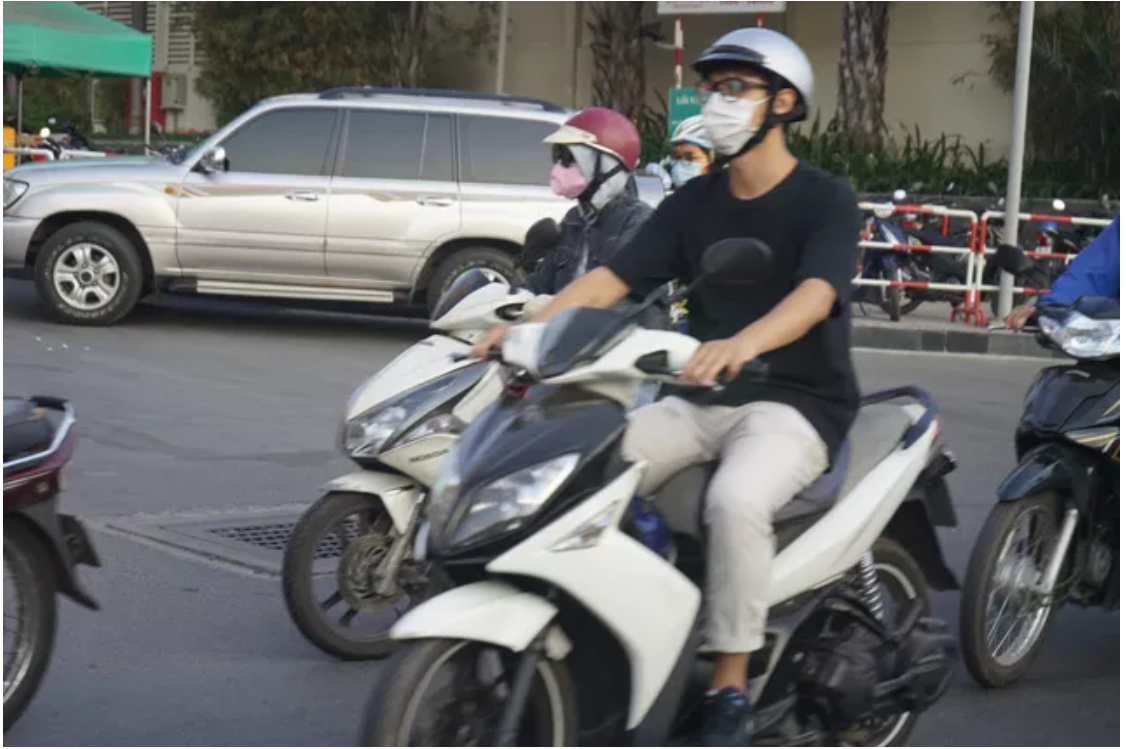 People will be fined if no face masks outdoor in HCM city, starting from August 05. Photo: MoH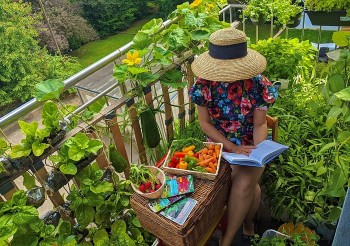 Overseas Vietnamese
An amaetur farmer, Chang Nguyen taught herself to build a small green space on her balcony.
Multimedia
In September, some isolated resorts in Sa Pa, Lao Cai Province and Hoa Binh Province have welcomed tourists with negative test results for Covid-19 within 72 hours.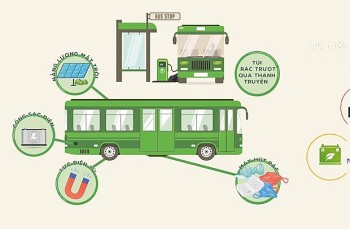 Viet's Home
Up to 800 initiatives on environmental protection have been submitted by Vietnamese youth to the British Council after only two months of launching.