Vietnam COVID-19 Updates (Feb 3): 40 new cases, free vaccination may be given to Hanoian
According to Mr. Vuong Dinh Hue - Secretary of the Hanoi Party Committee, all citizens of Hanoi will be vaccinated against COVID-19 free, thanks to the city's budget and other legal sources of finance.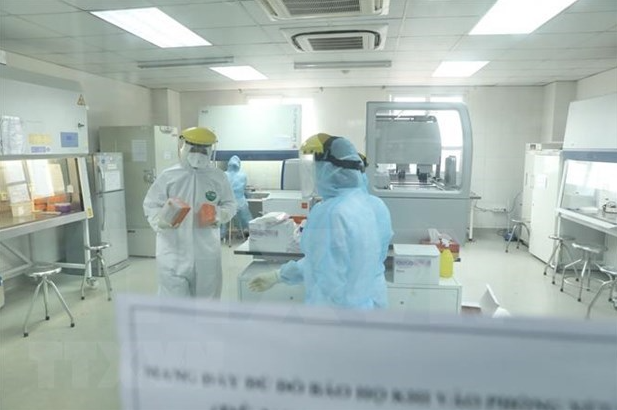 Photo: Vietnam Plus
40 new cases on the morning of February 3
Thirty-one cases of COVID-19 were reported in the past 12 hours to 6 pm on February 2, with only one imported, according to the National Steering Committee for COVID-19 Prevention and Control. Among the 30 locally-infected cases, 18 are in Hai Duong province, eight in Quang Ninh province, three in the Central Highland province of Gia Lai, and one in Hanoi. Most of the cases were linked to the recent outbreaks in Chi Linh city and Poyul company in Hai Duong and Van Don airport in Quang Ninh.
Meanwhile, the Health Ministry confirmed nine more Covid-19 community transmissions Wednesday morning, all of them linked to the cluster in northern Hai Duong Province. The Wednesday cases raised the national community infections to 313, including 226 in Hai Duong and 38 in its neighbor Quang Ninh.
A total of 1,461 patients have been given the all-clear, while the death toll remains at 35. Among patients still under treatment, three have tested negative for SARS-CoV-2 once, seven twice and two thrice. Meanwhile, 27,714 people who had close contact with COVID-19 patients and possible patients or arrived from pandemic areas are being quarantined nationwide.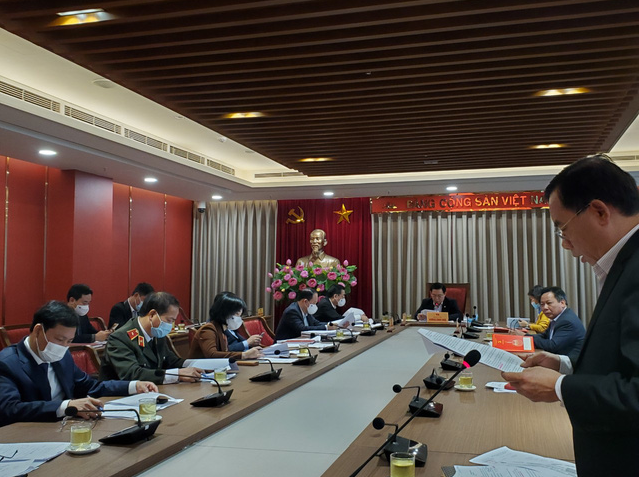 Photo: MOH
All Hanoi residents may receive COVID-19 vaccine for free
On the evening of February 2, at the meeting to report on the prevention and control of the COVID-19 pandemic of the Standing Committee of the Hanoi Party Committee, Vuong Dinh Hue - Secretary of the Hanoi Party Committee said that besides though the whole city was managing to control the pandemic, some people still stayed subjective and unaware of the danger level of this new virus strain.
Therefore, Hue requested the top urgent task units to prevent and combat the COVID-19 pandemic before, during, and after the Lunar New Year. He also asked to complete testing of all F1 in the city before December 23rd in the Lunar calendar.
Regarding vaccines, Hue said that the Standing Committee of the City Party Committee will propose to give free vaccination for all residents of Hanoi. The cost would come from the city's budget capital and other legal sources. The pandemic prevention and control work is being urgently carried out by Hanoi authorities and citizens to speed up tracing, zoning, testing, isolating, and treating COVID-19 patients and those who have close contact with them.
Photo: MOH
Updates on provinces' attempts to stamp out pandemic
Hanoi orders closure of internet shops to control COVID-19: Authorities in Hanoi have ordered the temporary closure of online game and internet shops from February 2 early morning, as part of the efforts to contain the spread of the COVID-19 pandemic in the city, according to Vice Chairman of the municipal People's Committee Chu Xuan Dung. Previously, municipal authorities ordered the closure of bars and karaoke clubs to avoid large crowds and required restaurants to have partitions.
Noi Bai Airport requests COVID-19 testing for all staff: Hanoi's Noi Bai International Airport has sought COVID-19 testing for about 3,200 employees in order to ensure there are staff working round the clock at the airport, Acting Director To Tu Ha said on February 2. The airport is facing a high risk of infection among its employees amid new community transmissions of the coronavirus, even though stringent preventive measures are in place, he added. Sixteen employees were listed as F1s after having direct contact with a passenger traveling to Japan. If an infection is detected at the airport, it may face temporary closure.
Quang Ninh imposes temporary lockdown on additional 11 wards, communes: The People's Committee of Dong Trieu town in the northern province of Quang Ninh has decided to impose a temporary lockdown on an additional 11 wards and communes from 9:00 am on February 2 until the province issues a new direction. The lockdown was imposed on Dong Trieu, Hung Dao, Trang An, Xuan Son, Kim Son, Duc Chinh, Hong Phong wards, and Tan Viet, Nguyen Hue, Viet Dan, and Binh Khe communes. To date, 14 out of 21 communes and wards of Dong Trieu, which border Chi Linh city in Hai Duong province - the country's largest COVID-19 hotspot, have been locked down as part of measures to prevent the spread of the pandemic.
Meanwhile, all residents in the northern province of Quang Ninh will be required to complete a health declaration from February 3 amid the spread of the COVID-19 pandemic. The provincial People's Committee issued the instruction on February 2, asking people's committees of districts, townships, and cities to partner with the provincial public security force, health departments, and relevant units to finish the task before February 9.
University students in Hai Duong join the battle against Covid-19: With coronavirus cases mushrooming in Hai Duong, authorities have enlisted university students for the race to contact trace possible victims. Their job is to retrace the movements of infected people and identify everyone who might have come into contact with them. The team of 25, including students, teachers, and CDC personnel, are on the phone all day to figure out the itineraries of people who are possibly infected and determine who should be quarantined to reduce the burden on field tracers on the ground.