Vietnam Covid-19 Updates (Jan. 9): 16,555 New Cases, 240 More Deaths
As of 6 pm on January 8, Vietnam has detected 1,876,394 Covid-19 cases since the start of the first outbreak in January 2020, ranking 28th out of 223 countries and territories worldwide.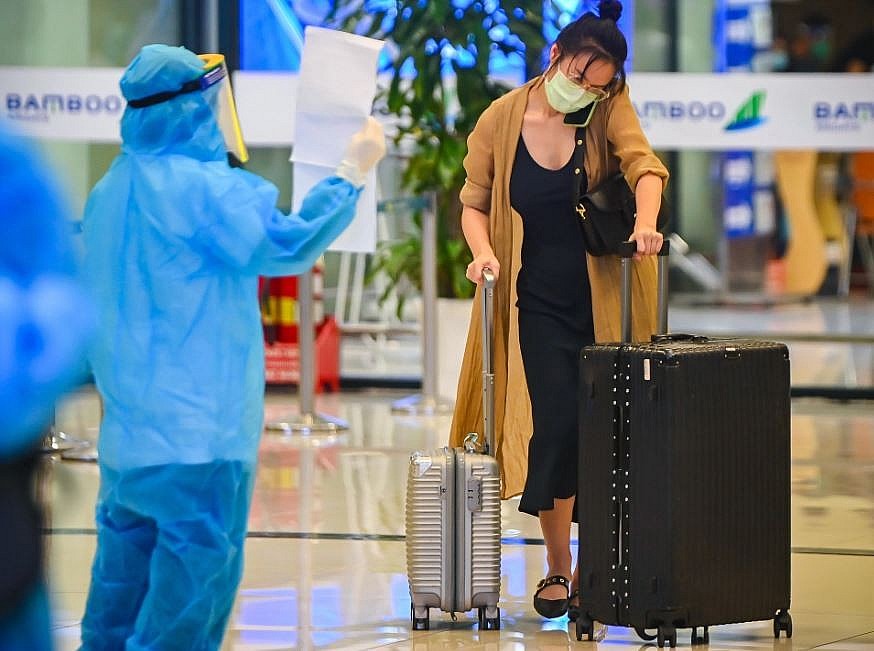 Photo: Zing
Covid-19: Vietnam records 16,555 new cases, 240 more deaths
Vietnam has recorded 16,555 new coronavirus infections in 62 cities and provinces across the country during the past 24 hours, the Ministry of Health (MoH) said in its coronavirus update on January 8. Official data from the MoH also show that 8,990 more patients recovered from the disease and 240 more patients died of Covid-19 and underlying illnesses.
Of the new infections, as many as 12,055 cases were detected in the community, and 40 cases tested positive upon returning to Vietnam from overseas. The remaining patients were diagnosed in lockdown and quarantine areas.
Hanoi capital in the north again topped localities nationwide in infection numbers, registering 2,791 cases. Besides Hanoi, the outbreak remains complicated in the north, with hundreds of new cases each detected in Hai Phong, Hung Yen, Bac Ninh, Quang Ninh, Vinh Phuc, Thai Binh, and Bac Giang. Similarly, the central region also saw hundreds of new cases each documented in Khanh Hoa, Binh Dinh, Dak Lak, Da Nang, Lam Dong, and Thua Thien Hue.
In the south that saw most cases diagnosed in Vietnam during the past 24 hours, Binh Phuoc took the lead with 718 cases, followed by Tra Vinh 575, Tay Ninh 587, Ca Mau 587, Vinh Long 470, and Ho Chi Minh City 436.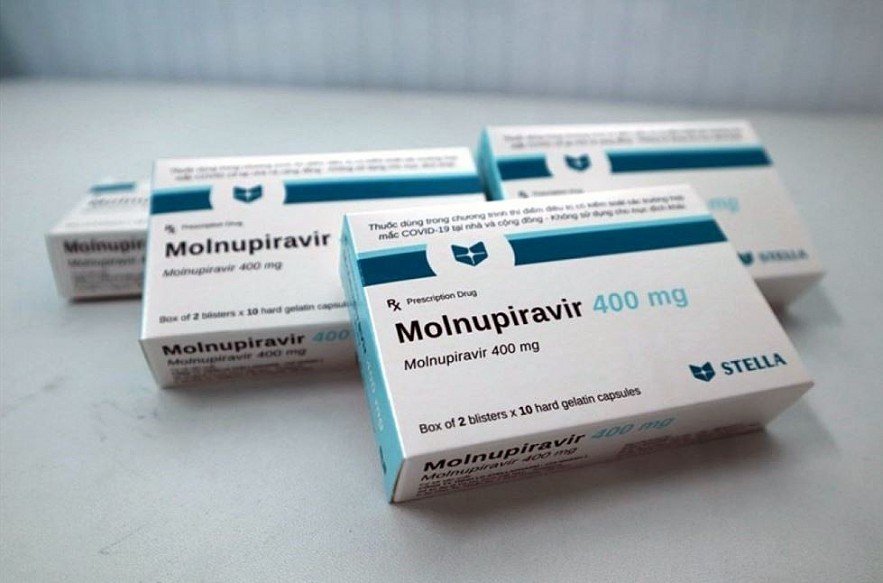 Photo: VOV
Vietnam tightens management on drugs for Covid-19 treatment
The Drug Administration of Vietnam under the Ministry of Health (MoH) has issued a document to tighten inspections, examinations, and handling of violations in Covid-19 drug trading. According to the drug administration, since mid-August, the MoH has been implementing a pilot scheme to use Molnupiravir as a way of treating mild and asymptomatic Covid-19 cases at home.
To ensure the safety of drug users and strictly handle violations in drug trading, the administration has asked the local health departments to continue investigating the online advertising, sale, and purchase of Covid-19 treatment drugs, as well as looking into medicines of unknown origin and any unreasonable price increases which may occur. It also requested that the Hanoi Department of Health urgently coordinate with relevant authorities to focus on inspecting and checking information regarding the sale of Molnupiravir at pharmacies across the capital. All violations must be strictly handled to prevent the smuggling of trial drugs in the market, it said
In another development, an advisory council of the MoH on January 5 proposed that the Ministry grant certificates of registration for conditional circulation of three medicines containing the active ingredient Molnupiravir for Covid-19 treatment. Molnupiravir has been used globally to treat mild and asymptomatic Covid-19 patients. Most notably, the medication has proved to be both safe and effective at reducing the risk of hospitalization and death among mild to moderate patients who are at increased risk of developing severe symptoms.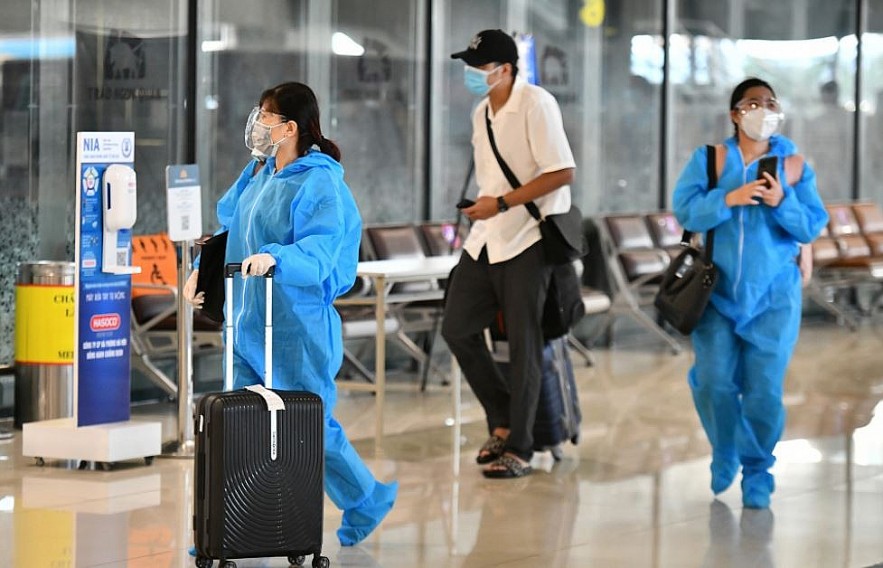 Photo: Zing
Ho Chi Minh City now becomes Covid safe zone
Ho Chi Minh City, the epicenter of the recent Covid-19 outbreak, has lowered its Covid-19 alert level to green – the lowest in the four alert level system adopted by the Ministry of Health – thanks to its encouraging results in combating the virus. A decision to this effect was signed on January 8 by Duong Anh Duc, vice chairman of the municipal administration.
According to the decision, 18 local districts have now turned green on the municipal Covid-19 map, while District 1, 10 and Binh Thanh and Thu Duc city remain in Level 2. This is the first time the coronavirus outbreak in HCM City has been downgraded to Level 1, after maintaining its Lever 2 (Yellow) for the past weeks. The municipal Department of Health reports the weekly number of new cases from December 31, 2021, to January 6, 2022, was 3,244 cases, a decrease of 843 cases compared to the previous week.
The outbreak is showing signs of abating in the city as the daily numbers of new infections, hospitalizations and deaths are all decreasing considerably.
Currently, the city has recorded no more than 500 infections daily compared to 14,000 – 15,000 cases during the height of the outbreak in August – September 2021. The daily number of deaths has also dropped significantly from more than 300 in August 2021 to approximately 20 at present. The city is stepping up the injection of the booster jab for local residents and it aims to complete the booster jab for adults by the end of January. Though the city has become a green zone, experts warn local people to strictly implement Covid-19 guidelines plus vaccinations.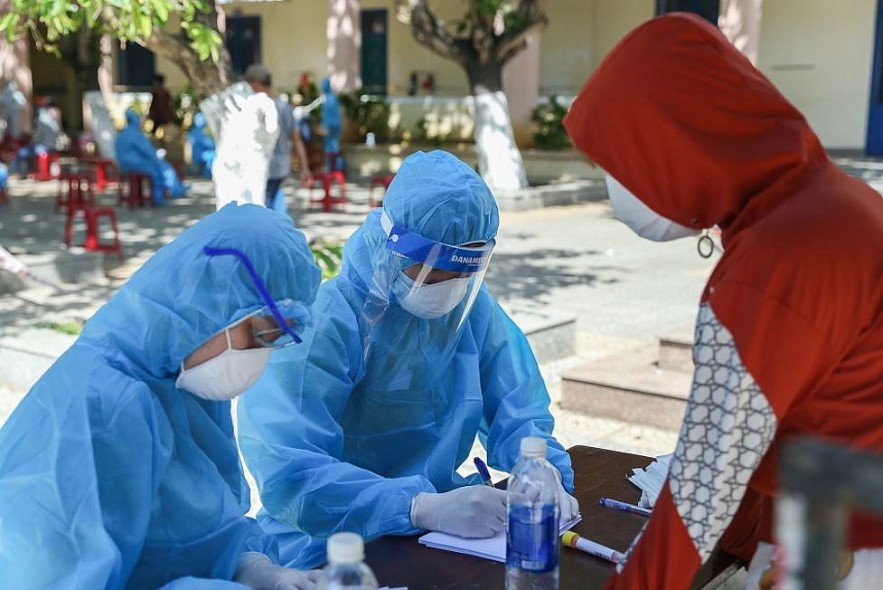 Photo: Zing
Downtown Hanoi reopens restaurants, cafes
Certain areas in Hanoi's Hoan Kiem and Tay Ho districts will allow in-person dining after seeing their Covid risk levels drop, with Hai Ba Trung expected to follow. Hoan Kiem authorities Saturday stated while the district as a whole remains at high coronavirus risk, five of its wards, Phan Chu Trinh, Tran Hung Dao, Hang Trong, Trang Tien, and Hang Bac, saw their coronavirus risk levels drop to medium. This means these wards can reopen food and beverage establishments and allow in-person dining once more starting Monday noon. In-house sports and physical exercises are also allowed to resume, albeit at limited capacity.
Tay Ho District also saw its coronavirus risk level drop to medium, allowing it to resume in-person dining starting Saturday noon. Three of its wards, Buoi, Xuan La, and Yen Phu, are still at high coronavirus risk, however, meaning they cannot reopen in-person dining just yet.
Hai Ba Trung District also saw its coronavirus risk level drop to medium Friday night, but district authorities have yet to announce whether it would relax any restrictions.
One Hanoi district, Cau Giay, saw its coronavirus risk level increase to high Friday. The district has announced that in-person dining will be suspended starting 8 a.m. Monday, along with wet markets and the likes. Hanoi as a whole is still at medium coronavirus risk. Twenty of its districts are at medium coronavirus risk and eight, at high risk.
As of 6 pm on January 8, Vietnam has detected 1,876,394 Covid-19 cases since the start of the first outbreak in January 2020, ranking 28th out of 223 countries and territories worldwide. Of the infected patients, 1,488,038 have been discharged from the hospital after making a full recovery from the disease.
As many as 34,117 patients have died of the virus, making up 1.8% of the total number of infections. More than 159 million vaccine doses have been administered nationwide, with 70.7 million people getting their second shot and 10.1 million people receiving their booster jab.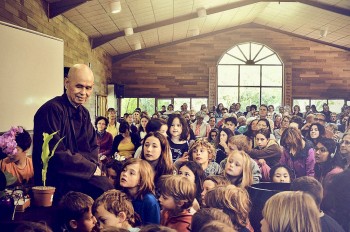 Viet's Home
The master of meditation "passed away peacefully" at the Tu Hieu Temple in Hue – where his spiritual journey began and Vietnam's Buddhist heartland, the Plum Village Community of Engaged Buddhism said.