Vietnam Covid-19 Updates (Jan. 19): More Than 16,800 New Infections Detected Nationwide
By January 17, the country had injected 170,124,008 doses of vaccines to date, with 72,673,748 people now fully inoculated, while 18,804,341 booster shots and third shots of Abdala vaccine had been administered.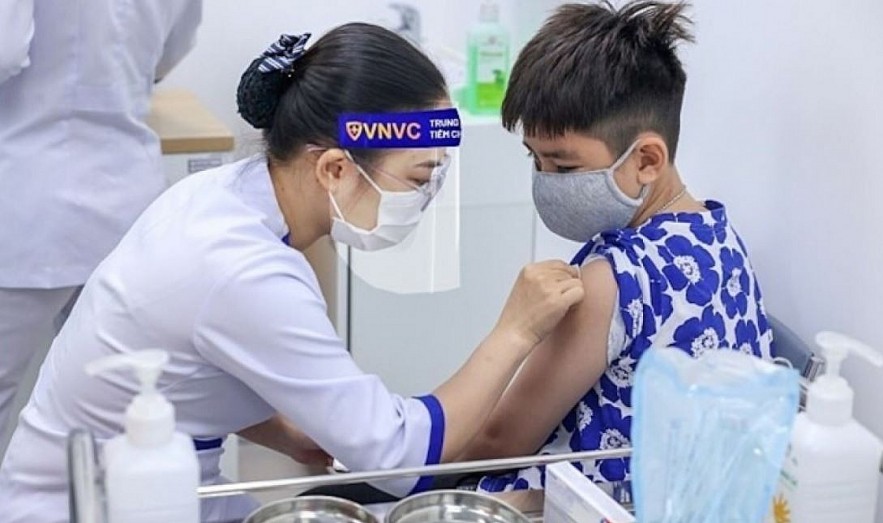 Photo: CAND
More than 16,800 new infections were detected nationwide on Jan.18
The Ministry of Health confirmed the detection of 16,838 positive Covid-19 cases in 63 cities and provinces across the nation on January 18, thereby raising the total during the current wave tally to over two million.
Hanoi continued to record the highest number of infections with 2,935 cases, followed by Hai Phong with 1,139 and Da Nang 943. The Health Ministry also confirmed 184 Covid-19-related fatalities on the same day, thereby taking the nation's death toll to 35,972, or around 1.7% of all infections.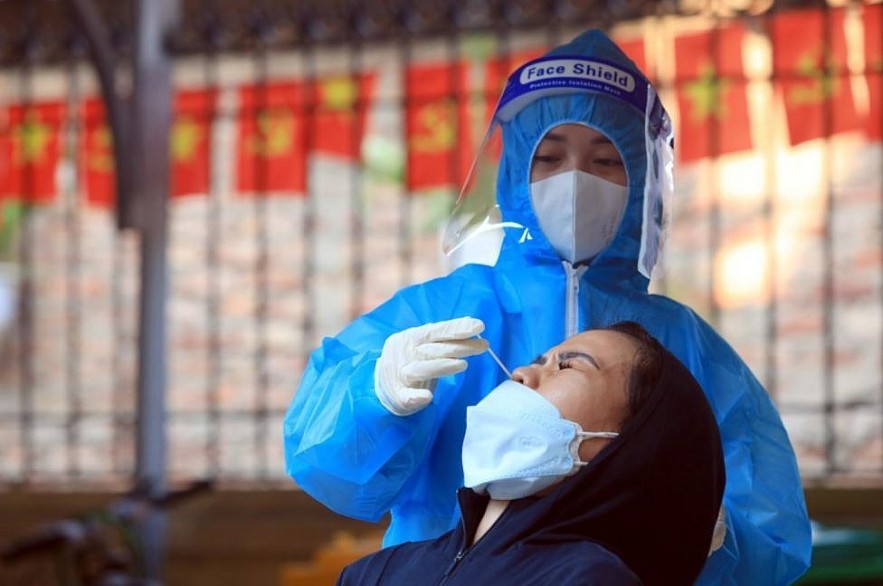 Photo: VNS
Vietnam plans to fully reopen the door to international tourism in April
A senior government official in charge of tourism suggested Vietnam should fully reopen the door to international tourism in April 2022 in order to speed up its ongoing tourism recovery. Minister of Culture, Sport, and Tourism Nguyen Van Hung noted Vietnam is kick-starting its tourism recovery scheme by reopening the door to domestic tourism that has received support from localities and travel businesses as well.
However, he said the reopening of the international tourism market will help ramp up the sector's recovery process. Minister Hung informed the conference about a pilot scheme to welcome back international tourists with a vaccine passport Vietnam has carried out since mid-November 2021.
Over the past two months, the tourism sector has welcomed 7,800 foreign visitors coming from a number of markets with a high safety level such as Japan, the Republic of Korea, and Russia. Meanwhile, Vietnam remains a favorite destination of foreign travelers as it has been ranked sixth globally in terms of vaccination coverage. The Minister requested that localities continue implementing the pilot scheme from now until April 30, and if the proposal is approved, Vietnam will fully reopen its market to international tourism.
Photo: VNE
Da Nang not to impose social distancing during Tet: official
Da Nang will not impose social distancing or shut down the city in the upcoming Lunar New Year (Tet) festival, according to Ngo Kim Yen, Vice Chairwoman of the central city's People's Committee. At a meeting of the municipal Steering Committee for Covid-19 Prevention and Control on January 17, the official further said Da Nang will not apply any travel restrictions but maintain the operation of supermarkets and traditional markets while working to ensure the supply of necessities and smooth traffic during the holidays.
The affirmation was given amid rumors about the city's closure and social distancing during the largest festival of Vietnamese people in a year. Yen stated that although the number of Covid-19 infections in the city is rising, its response is effective with low fatalities and good control of the pandemic.
Meanwhile, the city is injecting the booster doses of Covid-19 vaccines for locals as scheduled. She asked localities across the city to strengthen the protection of markets and medical facilities against the pandemic while advising residents to implement the "5K message". The official requested the city Department of Health to make preparations against the possible rise in infections to avoid overload.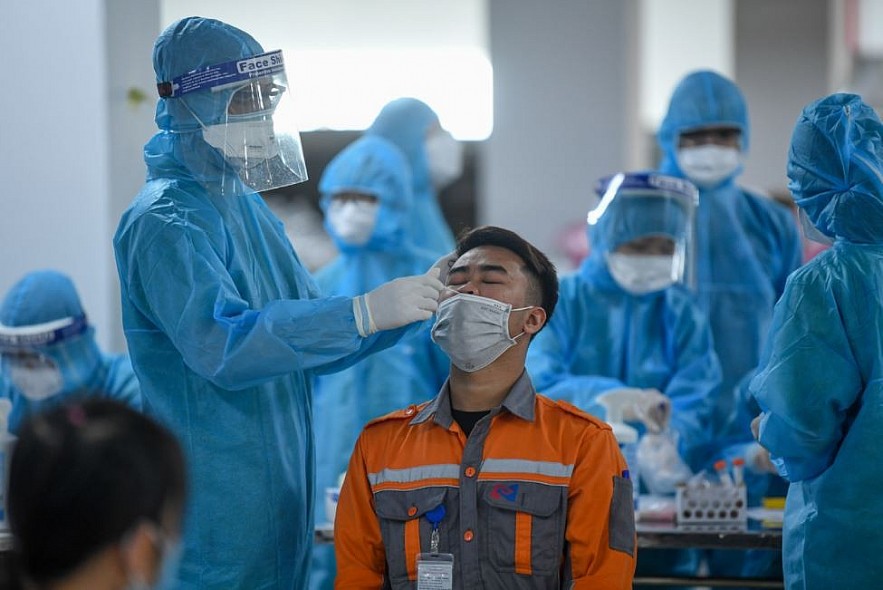 Photo: VNE
Children to be back to school in coming weeks
Prime Minister Pham Minh Chinh has requested the Ministry of Education and Training to consider reopening schools to children nationwide at the earliest possible time after months of closure due to Covid-19. At a meeting with permanent members of the Government on January 16, the PM expressed his concern and shared sympathy with teachers, students, and parents over difficulties and obstacles in teaching and learning online.
He assigned the Ministry of Education and Training and the Ministry of Health to immediately organize a nationwide webinar to collect opinions from experts, scientists, and localities for a specific roadmap to reopen education institutions and schools nationwide. It is expected that children aged 12 and older in localities with high vaccination coverage will return to school after the lunar New Year holiday that falls in early February.
He also asked the two ministries to provide specific instructions for localities and educational institutions to resume face-to-face learning for children aged from 5-11 as soon as conditions permit. The PM also requested the Ministry of Health to consult the World Health Organisation and learn from foreign experiences regarding vaccinations for children from 5-11 years old.
So far, 1,756,154 domestic Covid-19 patients have recovered following the discharge of a further 8,692 Covid-19 patients. Around 72.6 million people have received their second vaccine shot, while more than 18 million have received their third.
By January 17, the country had injected 170,124,008 doses of vaccines to date, with 72,673,748 people now fully inoculated, while 18,804,341 booster shots and third shots of Abdala vaccine had been administered.
Vietnam Covid-19 Updates (Jan. 16): 16,378 New Cases Reported

As many as 166,942,276 doses of Covid-19 vaccines have been administered, including 78,563,059 first shots, 72,121,184 second jabs and 16,258,033 third injections.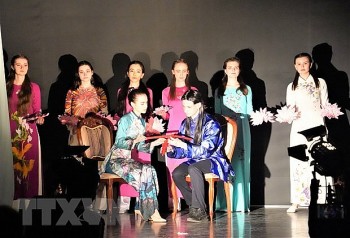 Overseas Vietnamese
Two exchange programmes were held in Russia, attracting manyemany and students of Vietnamese studies from leading universities in Russia.