Vietnam Covid-19 Updates (Jan. 20): Nearly 16,000 New Infections Recorded
Vietnam has so far detected 108 Omicron cases returning from overseas in 10 localities, including 68 cases in Ho Chi Minh City and 27 cases in Quang Nam.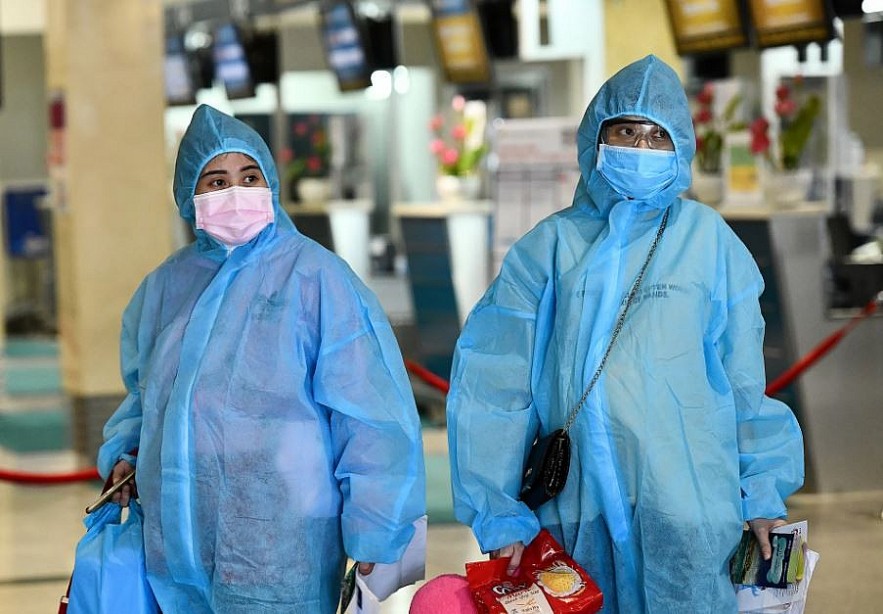 Photo: Zing News
Covid-19: Vietnam records nearly 16,000 new infections, 108 Omicron cases
Vietnam has recorded 15,959 new coronavirus infections during the past 24 hours, while the number of Omicron cases has risen to 108 nationwide, the Ministry of Health reported on January 19. Of the newly detected infections, 10,460 cases were diagnosed in the community, 23 tested positive upon returning from overseas, and the remainder were documented in the lockdown or quarantine areas.
Hanoi capital took the lead, registering 2,909 new cases, followed by Da Nang (892), Khanh Hoa (652), Thanh Hoa (628), Tra Vinh (603), Hung Yen (568), and Ben Tre (561). Like previous days, Ho Chi Minh City and Binh Duong, the two coronavirus hotspots in the south, reported as low as 263 and 64 new cases respectively. However, HCM City announced three locally acquired Omicron cases, posing a threat to the community. Local relevant agencies scrambled to conduct contact tracing to early detect and isolate suspect cases.
Official data from the MoH show an additional 142 patients died of Covid-19 and underlying illnesses nationwide, a fall of 42 cases compared to the previous day.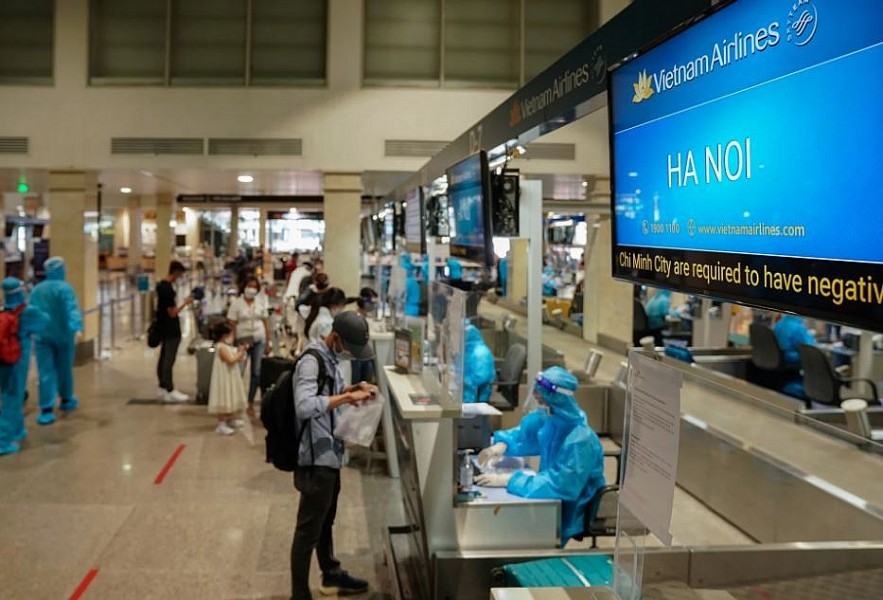 Photo: Zing News
Hanoi cancels Lunar New Year's Eve firework display
Hanoi's authorities have decided to cancel the firework display for the upcoming Lunar New Year's Eve due to Covid-19 concerns. Chairman of the Hanoi People's Committee Chu Ngoc Anh made the announcement at a meeting on January 19. The city currently has the highest number of new daily infections in the country despite high vaccination rates.
In the directive on New Year celebrations, the city's Party Committee told its localities to assess their situation and take precautions in organizing firework displays. The city People's Committee also assigned departments, units, and the Hai Ba Trung district to coordinate and be well-prepared for the fireworks. The committee required that the shows follow predetermined plans and all safety measures be ensured. They should also economize, and not take funding from the State budget.
The Ministry of Health has recently worked with the Government Office regarding firework displays and pandemic prevention and control measures during the Lunar New Year holiday. The health ministry does not recommend localities to host firework displays. But if they do, they need to ensure strict compliance with the 5K regulations, and no large crowds can gather at firework venues.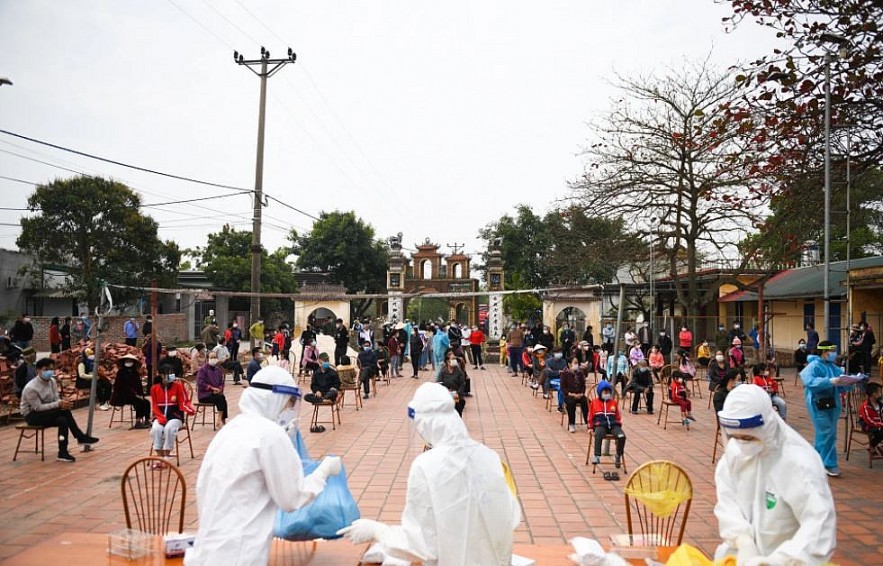 Photo: Zing News
First Omicron infections in the community reported in HCM City
Three first infections of SARS-CoV-2's Omicron variant have been found in the community in Ho Chi Minh City, the municipal Department of Health announced on January 19. All three Omicron cases are linked to a Vietnamese woman whose name was given as N.T.N.P., born in 1981 and with an address in ward 17, Binh Thanh district.
The HCM City Centre for Disease Control (HCDC) is conducting contact tracing and testing all those who had close contact with the Omicron cases. HCDC has closely supervised quarantined people entering the country from overseas and performed genomic sequencing of positive Covid-19 test results to detect the Omicron variant.
Community rapid testing will be performed at residential areas with a surge in infections, and genomic sequencing of positive Covid-19 test results will be conducted to detect Omicron variant-infected cases in the community, according to HCDC. So far, HCM City has reported 30 imported Omicron infections.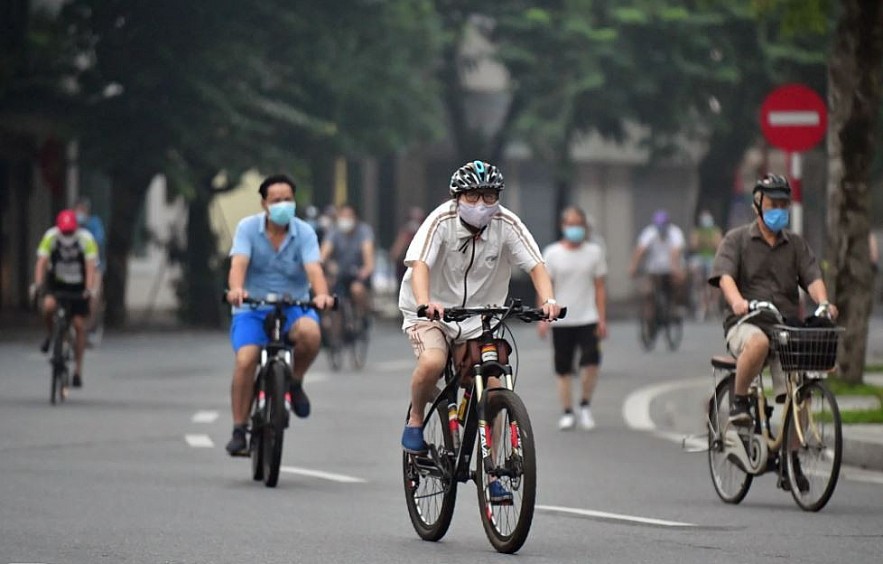 Photo: Zing News
PM directs building roadmap to welcome foreign visitors
The Government Office has issued a dispatch on the Prime Minister's directions about building a roadmap to open the door to welcome foreign visitors in a safe, scientific and effective manner. PM Pham Minh Chinh said due to the pandemic, foreign arrivals in Vietnam dropped by 76.7 percent in 2020 and 95.9 percent in 2021, hurting relevant sectors in the value chain.
As the country is adapting to and effectively controlling the pandemic while gradually re-opening its economy, PM Chinh asked the Ministry of Culture, Sports and Tourism (MoCST) to partner with the ministries of health, national defense, public security, foreign affairs, transport, information and communications; ministries, agencies concerned and localities to promptly build a plan and roadmap in this regard. They were assigned to hold seminars gathering experts, scientists, and managers to reach their consensus.
People's Committees of centrally-run cities and provinces must work with the MoCST, Health Ministry, and concerned agencies to issue detailed plans for the effort, prepare for human resources and equipment and come up with plans to cope with the pandemic and any arising medical incidents. Deputy Prime Minister Vu Duc Dam was tasked with directing the building and implementation of the roadmap.
As of 6 pm on January 19, Vietnam has detected 2,078,087 Covid-19 cases since the start of the outbreak, ranking 28th out of 224 countries and territories worldwide. Of the infected patients, 1,789,788 have been discharged from the hospital after making a full recovery from the disease, and 36,114 patients have died of the virus.
Vietnam has so far detected 108 Omicron cases returning from overseas in 10 localities, including 68 cases in Ho Chi Minh City and 27 cases in Quang Nam. More than 171 million vaccine doses have been administered nationwide, with nearly 73 million people getting their second shot and nearly 20 million people receiving their additional shot/booster jab.
Vietnam Covid-19 Updates (Jan. 19): More Than 16,800 New Infections Detected Nationwide

By January 17, the country had injected 170,124,008 doses of vaccines to date, with 72,673,748 people now fully inoculated, while 18,804,341 booster shots and third ...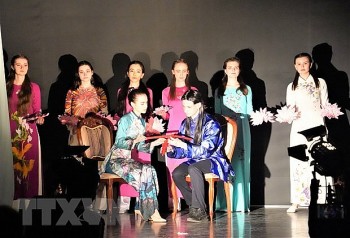 Overseas Vietnamese
Two exchange programmes were held in Russia, attracting manyemany and students of Vietnamese studies from leading universities in Russia.