Vietnam Covid-19 Updates (July 27): Czech Republic Donates Vaccine To Vietnam
The Czech Government has decided to donate 2.4 million doses of the Covid-19 vaccine to countries in the Balkan region, Africa and Asia this year, including Vietnam.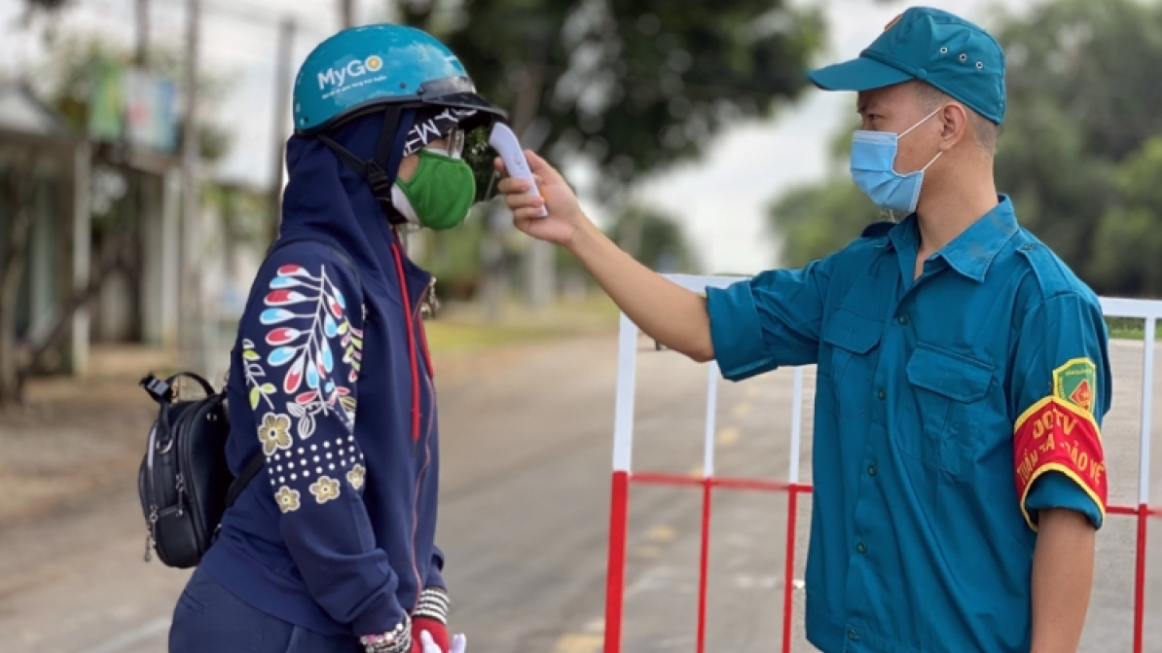 Photo: VOV
Vietnam confirms 2,764 new 19 cases in July 27 morning
As many as 2,764 people have tested positive for the SARS-CoV-2 virus in 21 cities and provinces across Vietnam during the past 12 hours, raising the cumulative tally of infections in the country to 109,111.
Of the new patients, 2,764 were detected locally, mostly in southern localities, and two were returnees from overseas, according to the Ministry of Health (MoH) in its 6 am coronavirus update on July 27. Notably, 538 cases were recorded in residential communities through test screening or random testing.
Ho Chi Minh City took the lead, registering 1,849 locally transmitted cases, followed by Dong Thap 149, Tay Ninh 144, Dong Nai 119, Binh Duong 87, Vinh Long 73, Tien Giang 63, Ben Tre 60, Ba Ria – Vung Tau 52, and An Giang 43, all in the south. Elsewhere, 80 new cases were registered in the central region, including 37 in Phu Yen, 26 in Khanh Hoa, 11 in Dak Lak, 4 in Binh Dinh, and 2 in Hue. In the northern region, the MoH confirmed only four new cases in the Hanoi capital.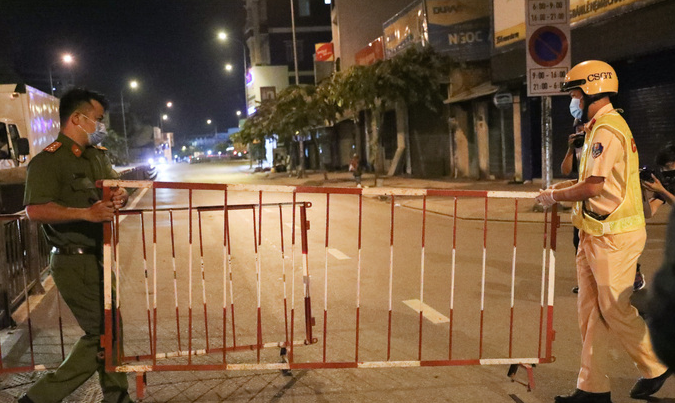 Photo: VN Express
Ho Chi Minh City administers over 170,000 vaccine doses in the fifth phase of the vaccination drive
Ho Chi Minh City has administered 170,177 doses of Covid-19 vaccines in the fifth phase of its inoculation drive, Vice Chairman of the municipal People's Committee Duong Anh Duc said. The fifth phase, with 930,000 doses to be administered, will be carried out at 20 hospitals, alongside 615 commune- and ward-based vaccination sites. It is scheduled to complete in two weeks.
Out of those vaccinated, 189 people had post-injection reactions, but all of them were mild and treated by doctors. Post-injection reactions were mainly seen among people aged over 65 with underlying medical conditions. No serious reactions have been reported.
Ho Chi Minh City has tasked 606 injecting teams and the vaccination rate reached 60 percent of the expected capacity. According to Duc, from July 27, the vaccination rate will be increased up to 100,000 people per day. With this rate, the city is expected to complete the 5th phase of its vaccination drive in about 10 days.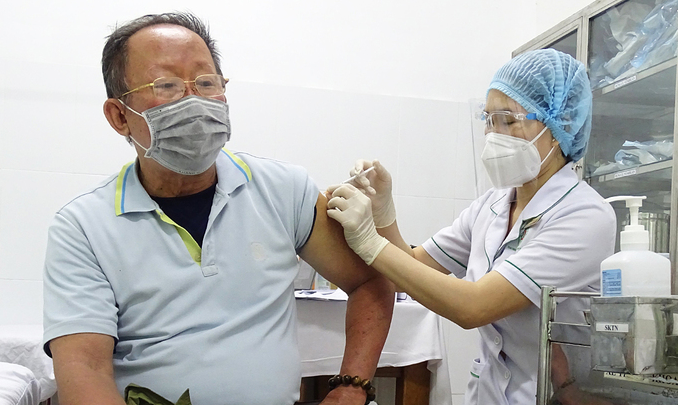 Photo: VN Express
Czech Republic donates Covid-19 vaccine to Vietnam
Czech Prime Minister Andrej Babis on July 26 announced an allocation of 250,000 doses to Vietnam and the shipment will be delivered in the coming time, a Prague-based VOV correspondent has learned.
The Czech Republic was one of the hardest-hit Covid-19 countries in Europe. With a population of more than 10.7 million, the central European nation registered more than 15,000 infections a day on average several months ago.
By launching an extensive vaccination campaign, the infection rate dropped sharply, with only 28 new cases detected per 100,000 people during the last 14 days. More than 10.7 million people have been given the first shot, while 4.6 million people have been fully vaccinated against the virus. Health Minister Adam Vojtěch said the Czech Republic will continue to relax restrictive measures as of August 1.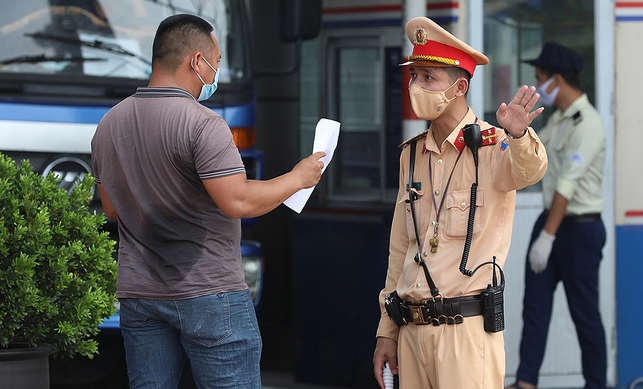 Photo: VN Express
Mekong Delta province follows Ho Chi Minh City to impose night-time restrictions
Bac Lieu Province has become the second Vietnamese locality to order residents not to go out from 6 pm starting Monday. The restrictions, banning people from leaving home between 6 pm and 5 am the next day, will be in effect until the province completes its social distancing period, which has been set to last from July 19 until August 1.
This makes Bac Lieu, which spreads 2,570 square kilometers to house 900,000 people, the first locality in the Mekong Delta region to impose night-time restrictions as a measure to prevent the spread of Covid-19.
A similar move announced by Ho Chi Minh Sunday night also takes effect Monday, banning people from going out between 6 p.m. and 6 a.m. the next day. The southern metropolis is the current epicenter of the pandemic in the country with more than 62,000 cases.
All southern localities, including 13 in the Mekong Delta, had imposed social distancing measures in accordance with the government's Directive 16 for two weeks starting July 19.
Data from the Ministry of Health show Vietnam has logged 105,338 new cases following the resurgence of the virus in late April, and 109,111 cases since the onset of the first outbreak in the country. Nearly 21,344 patients have recovered from the disease, and 370 patients have died of Covid-19 and underlying illnesses.
More than 4.7 million doses of the Covid-19 vaccines have been administered nationwide, with 423,071 people receiving the second shot.