Vietnam Covid-19 Updates (July 23): Record Daily Rise With 6,194 New Cases
Data from the Ministry of Health show Vietnam has logged 74,570 new cases following the resurgence of the virus in late April.
Photo: VN Express
Vietnam sees a record daily rise with 6,194 new Covid-19 cases
A total of 6,194 new Covid-19 infections, including 6,164 domestic and 30 imported cases, were detected on July 22, the largest ever number in a single day. It brings the national tally to 74,371, including 72,242 locally transmitted and 2,129 imported cases, since the first positive patient emerged in January last year. Of the new infections on the day, 5,164 people were already in quarantined or locked down areas. Ho Chi Minh City, the country's current largest pandemic hotspot, saw 4,218 new cases.
Vietnam confirmed an additional 3,898 locally acquired coronavirus cases in 21 cities and provinces across the country during the past 12 hours, with Ho Chi Minh City alone registering more than 3,300 cases. Most of the new cases were recorded in the quarantine or lockdown areas in southern Vietnam, while 191 cases were detected in the community, according to the Ministry of Health in its 6 am Covid-19 update on July 23.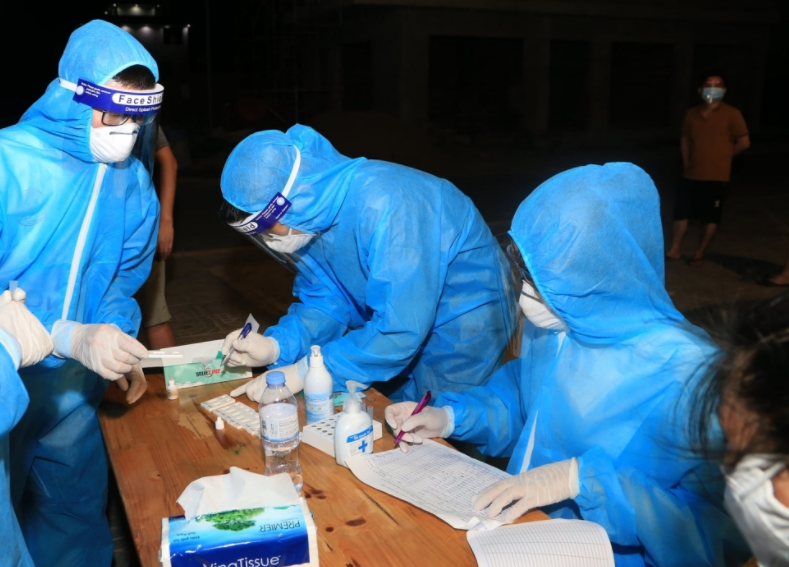 Photo: VOV
Three million doses of Moderna Covid-19 vaccine to arrive on July 25: spokesperson
Three million doses of Moderna vaccine supplied by the US via the COVAX Facility will arrive in Vietnam on July 25, unveiling Foreign Ministry spokesperson Le Thi Thu Hang during the regular press conference held virtually on July 22. Hang cited the Ministry of Health as saying that countries, international organizations, and partners have to date committed 150 million doses of vaccine for Vietnam through purchase negotiations and assistance.
So far, Vietnam has received over eight million vaccine doses, including about 4.5 million doses through COVAX, 2 million doses from the US via the COVAX Facility, three million doses from Japan, 500,000 doses from China, and 1,000 doses from Russia. In the coming time, COVAX is to supply over 1 million more doses and the US will provide an additional three million doses through COVAX, the spokesperson said, adding that Romania will also give 100,000 doses and Australia 1.5 million doses to Vietnam.
Besides, several countries including India, the UK, Australia, Cuba, and Germany have made specific commitments to providing Vietnam with aid and technology transfer. Vietnam also receives aid in medical supplies, equipment, and other resources from UNICEF and countries like Laos, Cambodia, Japan, the Republic of Korea, and more, the spokesperson said.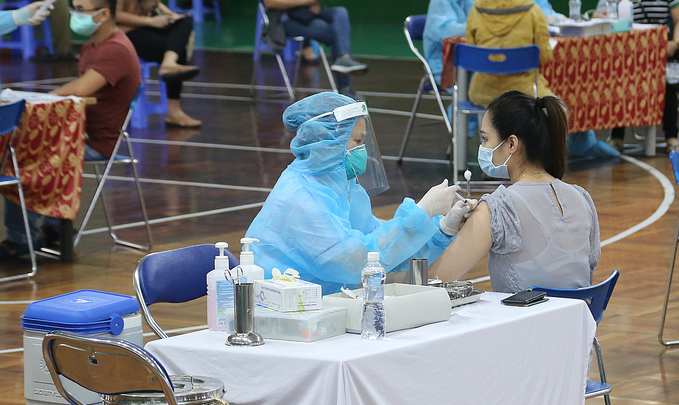 Photo: VN Express
Ho Chi Minh City: Over 1,000 Covid-19 patients to be discharged each day
More than 1,000 recovered Covid-19 patients in Ho Chi Minh City will be discharged from hospitals each day in the next few days, according to the city Centre for Disease Control (HCDC). The center reported that on July 21, 1,585 patients were discharged after being given the all-clear, raising the number of recoveries to 6,422.
The temporary hospital for Covid-19 treatment No.4 in Binh Chanh alone released 200 patients on the day after their three tests showed negative results. They will continue to undertake home quarantine. In the recent few days, the city has seen 4,837 recoveries, the HCDC said.
According to the city Department of Health, the city has set up 35 hospitals for COVID-19 treatment with a combined capacity of over 59,000 beds. As many as 35,228 F0s are being treated, 533 of whom need oxygen support, and 10 use ECMO.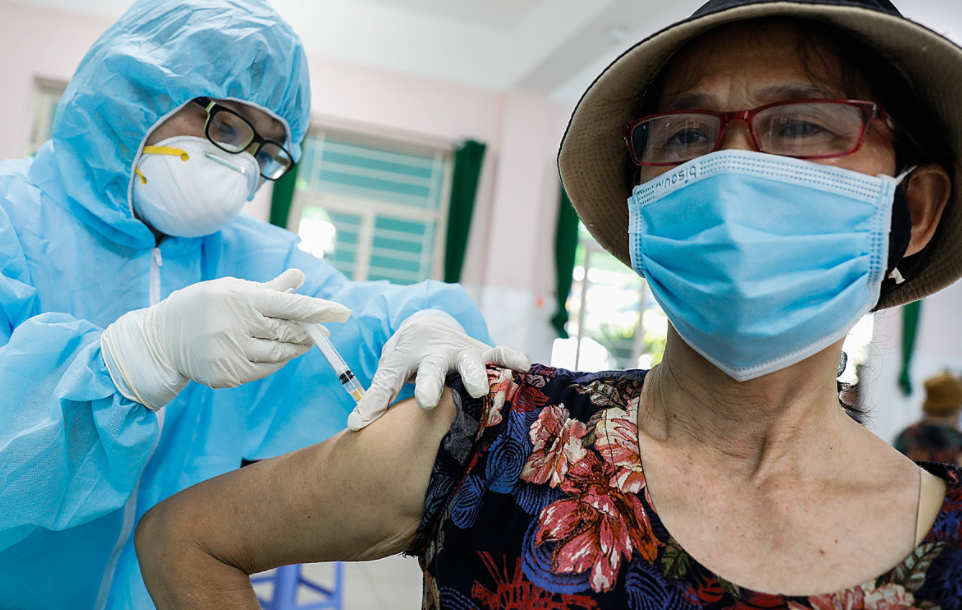 Photo: VN Express
Ho Chi Minh City: Covid-19 outbreak yet to peak, said health authorities
The ongoing Covid-19 outbreak in Ho Chi Minh is yet to reach its peak and the numbers could keep rising in the coming days, the municipal CDC warned Thursday. Despite the rising case count, several positive signs have been seen, including the fact that no new cluster has been detected and almost all detected cases have been in quarantine zones and other locked-down areas, the city's Center for Disease Control (CDC) said.
Going forward, the city has prepared several scenarios for following up on the 15-day social distancing order imposed since July 9. Stricter social distancing for another 7-10 days would help curb transmissions in the city and the infection count could peak, he said.
The ongoing social distancing order in HCMC, issued under Directive 16, requires residents to stay home and only go out for basic necessities such as buying food or medicines, or to work at factories or businesses that are allowed to open. People must stay at least two meters from each other. No more than two people can gather at public places apart from workplaces, schools, or hospitals.
Data from the Ministry of Health show Vietnam has logged 74,570 new cases following the resurgence of the virus in late April, and 78,269 cases since the onset of the first outbreak in the country.
The total number of people vaccinated against Covid-19 has now reached nearly 4.4 million. Of those, 4,042,984 million have received one shot and 324,955 people fully got two jabs.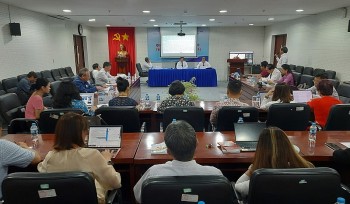 Friendship
The Vietnam - India Friendship Association's Ho Chi Minh City branch, the Ho Chi Minh City Union of Friendship Organizations (HUFO) and the Southern Institute of Social Sciences on March 21 held a scientific seminar themed "Vietnam - India relationship: tradition and present".