Vietnam Covid-19 Updates (July 25): 3,979 Cases Logged On July 25 Morning
Vietnam has logged 87,192 new locally transmitted cases following the resurgence of the virus in late April and 90,903 cases since the onset of the first outbreak in January 2020.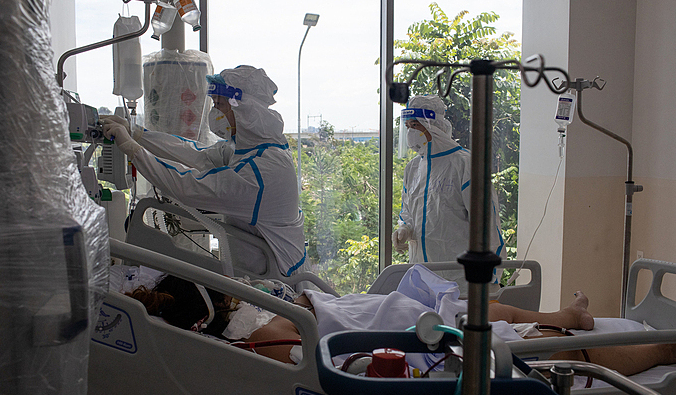 Photo: VN Express
3,979 cases logged on July 25 morning
The Ministry of Health said 3,977 new infections of Covid-19, including 27 imported cases, were detected in the country from 6 am to 7 pm on July 24, raising the total number of cases in July 24 to 7,968.
Meanwhile, Vietnam logged 3,979 cases of Covid - 19 from 7:30 pm July 24 to 6 am July 25, raising the national tally to 94,913, with 92,735 cases detected in the community. The majority of the new cases, 2,328, were in Ho Chi Minh City, the largest hotspot at the present. The remaining were in Binh Duong (881), Tien Giang (218), Dong Nai (134), Tay Ninh (127), Khanh Hoa (82), Vinh Long (50), Ben Tre (33), Can Tho (18), Tra Vinh and Kien Giang (each 17), Da Nang (16), Phu Yen (14), Hanoi (11), Soc Trang (9), Binh Phuoc (6), Bac Ninh (4), Hau Giang (3), Dak Nong and An Giang (2 each), and Nghe An (1).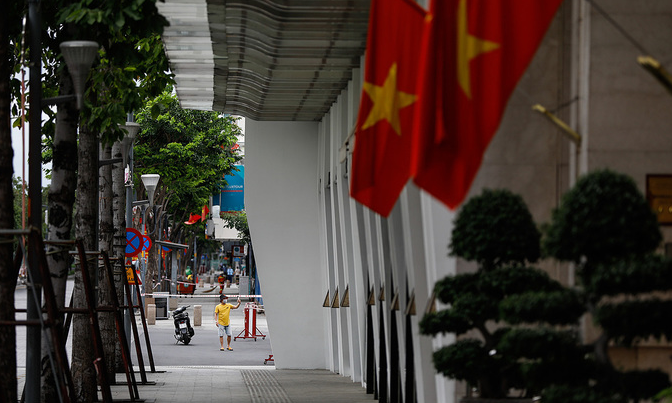 Photo: VN Express
National Assembly cuts short meeting, priority given to Covid-19 fight
National Assembly deputies have decided to cut short their ongoing first session by three days to give agencies and localities more time to combat Covid-19. More than 95% of the deputies attending the plenary session in Hanoi on July 24 voted in favor of the decision.
Presiding over the session on July 24, NA vice chairman Tran Thanh Man stressed that the fresh coronavirus outbreak is evolving in a complex manner and priority should be given to pandemic prevention and control. Accordingly, the ongoing first session of the newly-elected legislature is scheduled to be wrapped up on July 28 instead of July 31 as planned. To meet the rescheduled deadline, the NA deputies agreed to work even on weekends and extend the time of some working sessions till 6 pm.
The deputies are due to vote for three important positions, namely State President, Prime Minister, and Chief Judge of the Supreme People's Court on July 26. The elected people will take the oath immediately after voting. Two days later, they are to approve the appointment of deputy prime ministers, ministers, and other members of the Government.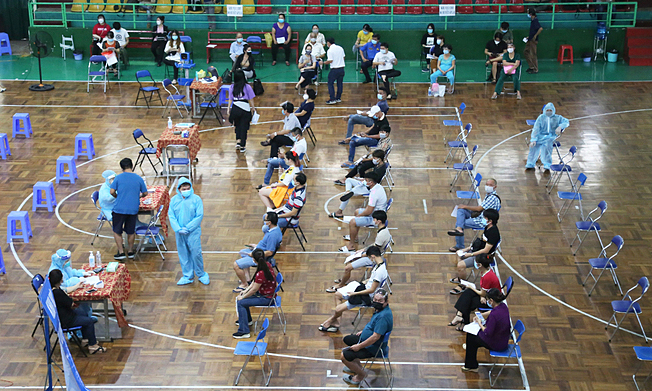 Photo: VN Express
Vietnam proposes Russia foster transfer of vaccine production technology
Vietnamese Ambassador to Russia Dang Minh Khoi has suggested the Federation Council of Russia further promote bilateral cooperation in Covid-19 prevention and control, especially the transfer of vaccine production technology and supply of Covid-19 vaccines to Vietnam as soon as possible in the context that Vietnam is struggling with the fourth wave of infections.
Khoi made the suggestion during his meeting with the Chair of the Federation Council Committee on Foreign Affairs Grigory Karasin and head of the Friendship Parliamentarian Group of the Federation Council of Russian with Vietnam Victor Abramov on July 22.
For his part, Karasin expressed his appreciation when Vietnam provided Russia with medicines and face masks when the COVID-19 pandemic broke out in Russia. He said he was glad to know that Russian and Vietnamese experts have worked closely and actively shared experience in preventing and controlling the pandemic. The official promised to accelerate the delivery of vaccines to Vietnam soon, affirming that Vietnam can count on the support and help of the Russian side.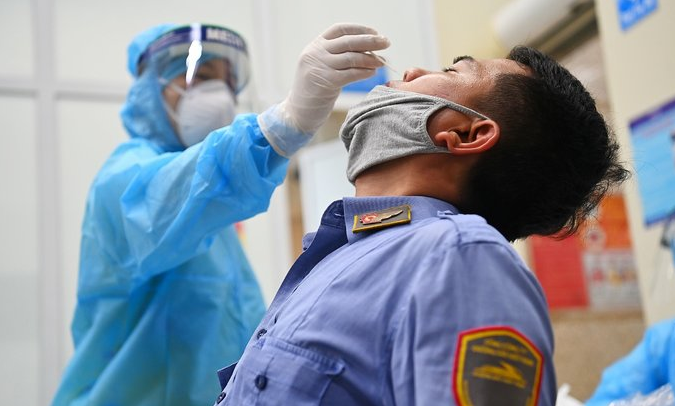 Photo: VN Express
Ho Chi Minh City prepares for 80,000 Covid patients scenario
Ho Chi Minh City, the epicenter of the ongoing outbreak, is preparing to add more public hospitals for Covid treatment or mobilize private hospitals as the number of infections tops 80,000. In case the number of infections crosses 80,000, the city would turn existing infrastructure into specialized facilities for receiving and treating Covid-19 patients based on their level of severeness.
Quarantine facilities in all 21 districts and Thu Duc City would receive 40,000 of the first group, who are asymptomatic and have no underlying diseases but have been found infected with the virus through rapid testing. The city would arrange at least one doctor and two nurses to care for every 50-100 patients in this group.
For those with mild symptoms, the city would prepare 21,600 beds at field hospitals. For every 25 patients, there would be one doctor and two nurses.
There will be 8,000 beds to treat patients with moderate and severe symptoms and who have underlying medical conditions. For every 20 patients, there will be one doctor and two nurses. Patients with underlying medical conditions or suffering comorbidities prior to infection would have access to 6,400 beds. One doctor and two nurses would be responsible for every 10 patients.
Covid-19 resuscitation hospitals with around 4,000 beds would be responsible for treating critically ill patients. One doctor and two nurses would take care of every five people.
Vietnam has logged 87,192 new locally transmitted cases following the resurgence of the virus in late April and 90,903 cases since the onset of the first outbreak in January 2020.
A total of 17,583 patients have recovered, while 130 patients are being cared for in ICU, and 17 in critical conditions are being treated with ECMO.
The total number of people receiving the first shot of Covid-19 vaccine rose to 4,163,388, while 372,353 others have received full two shots.
An additional 3 million doses of Moderna vaccine provided by the US through the COVAX Facility have been delivered to Vietnam, the second batch of Moderna vaccine arriving in the country in July. Of this batch, 1,499,960 doses were delivered to Ho Chi Minh City on July 24, and 1,500,100 doses are to be handed over to Hanoi on July 25.