Vietnam Covid-19 Updates (July 29): HCMC Discharges Over 4,300 Patients A Day
Data from the Ministry of Health show Vietnam has logged 119,863 new cases in 62 out of all 63 cities and provinces.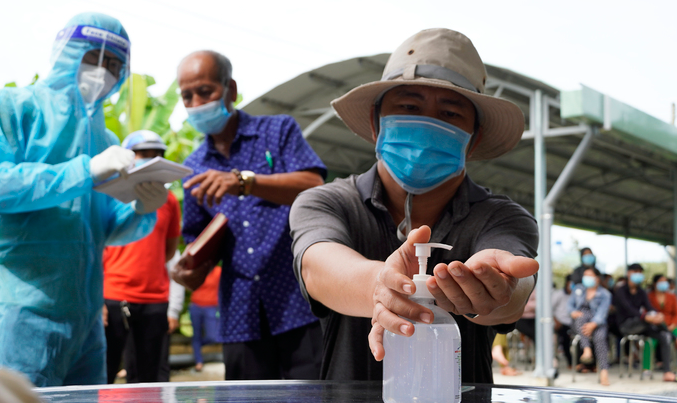 Photo: VN Express
2,821 new cases recorded in the morning
As many as 2,821 people have tested positive for the SARS-CoV-2 virus in Vietnam during the past 12 hours, while more than 5.3 million doses of the Covid-19 vaccines have been administered. The new patients were detected in 21 cities and provinces across the country, most in the south and all of them were locally acquired cases, the MoH said in its 6 am coronavirus update on July 29.
Of the total, 1,234 cases were documented in quarantine or lockdown areas, and 587 cases in residential areas, or through random testing. Ho Chi Minh City took the lead, registering 1,715 cases alone, followed by Binh Duong 406, Long An 179, Dong Nai 159, and Tay Ninh 139, all in the south. Central and northern provinces recorded fewer infections, with Dak Lak 37, Phu Yen 15, Nghe An 4, Lang Son 1, and Hanoi 1.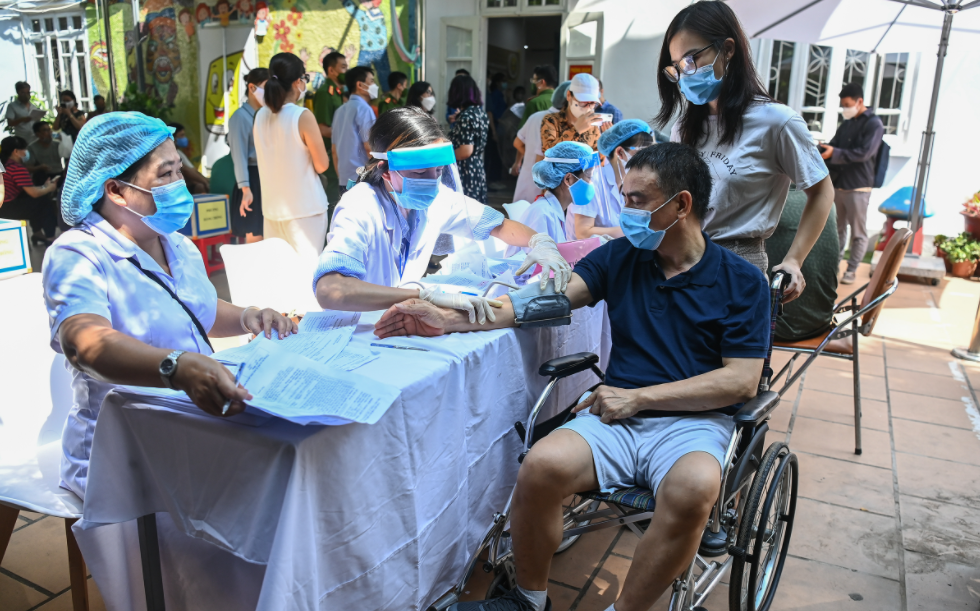 Photo: VN Express
Localities, firms facilitated to access global Covid-19 vaccine supplies
Prime Minister Pham Minh Chinh has asked the Minister of Health to continue to direct and support localities and businesses to access global Covid-19 vaccine supplies, according to a document issued on July 27 by the Government Office. The request was issued following proposals from companies and organizations seeking permission to negotiate and import vaccines to provide free vaccinations for the population.
The Ministry of Health is responsible for state management of vaccine quality, licensing, storage, and organization of vaccination in a timely, scientific, safe, and efficient manner. The ministry will adopt policies to engage more local governments and companies in seeking foreign Covid-19 vaccine supplies for domestic use, and create optimal conditions for them during the procurement process, from import licensing to vaccine verification. In case the importers are unable to perform inoculation, the vaccines will be administered by the State-run vaccination system.
The ministry also encouraged enterprises to directly import the vaccines from producers and at the same time, allows localities to gain access to vaccines supplies from businesses. It emphasized that vaccines should be directly purchased from manufacturers or authorized importers rather than a third party or a broker to reduce the risk of procuring fake vaccines or being defrauded.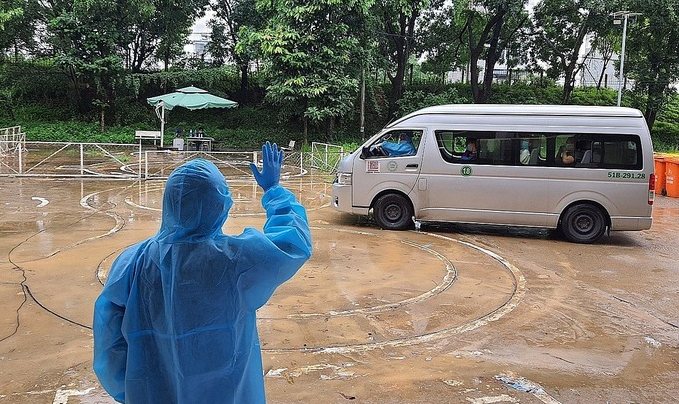 Photo: VN Express
Ho Chi Minh City discharges over 4,300 Covid patients in one day
Ho Chi Minh City on Tuesday released 4.353 Covid-19 cases from different hospitals, marking the highest daily number of discharges ever. Among the patients are those who still test positive for the new coronavirus but have low viral concentration. They will be monitored at home and tested twice more.
The number of Covid-19 patients released from hospital has risen in recent days, reaching around 2,000 per day on July 24, 25, and 26, according to the Ho Chi Minh City's Center for Disease Control. Since the beginning of the pandemic, the city has discharged 21,338 patients in total.
Ho Chi Minh City has since July 13 cut the hospitalization period for uncritical Covid-19 cases. After staying at a hospital for a week, patients would be tested, and if the result is negative or shows a low viral concentration, be sent home two days later.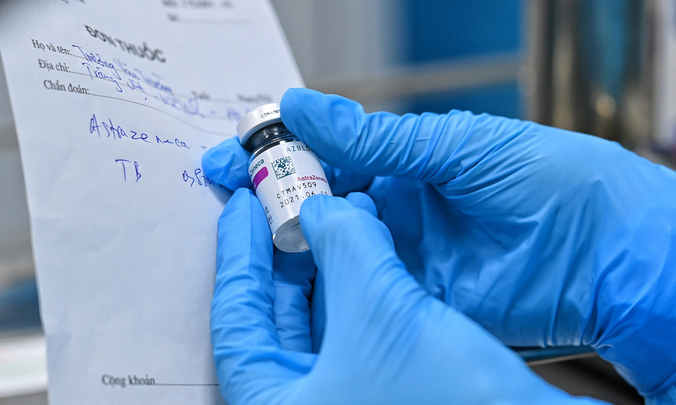 Photo: VN Express
US apparel firms lobby US for more Covid-19 vaccines for Vietnam
The American Apparel & Footwear Association has called on the Biden administration to send more Covid-19 vaccines to Vietnam. In a letter dated July 27, the association also urged the Vietnamese Government to speed up vaccinations for employees in the garment and footwear industries, according to Nikkei Asia.
"The Vietnamese government's expressive expressions of support for workers in this industry, which is so important to our two countries, helped us make the case in the United States for quick relief," said association CEO Steve Lamar in the letter. "The success of our industry is globally significant, directly dependent on the health of, literally, your industry," he added.
The American Apparel & Footwear Association represents many of the big names in the footwear and clothing manufacturing industries such as Gap, Adidas, Nike, and other major fashion brands.
Data from the Ministry of Health show Vietnam has logged 119,863 new cases in 62 out of all 63 cities and provinces following the resurgence of the virus in late April, and 123,640 cases since the onset of the first outbreak in the country.
Nearly 27,457 patients have recovered from the disease and have been discharged from the hospital. More than 5.3 million doses of the Covid-19 vaccines have been administered nationwide, with 496,630 people receiving the second shot.