Vietnam Covid-19 Updates (June 11): 198 new cases over the last 24 hours
The caseload has raised the total number of COVID-19 infections in Vietnam to 9,835, including 55 deaths.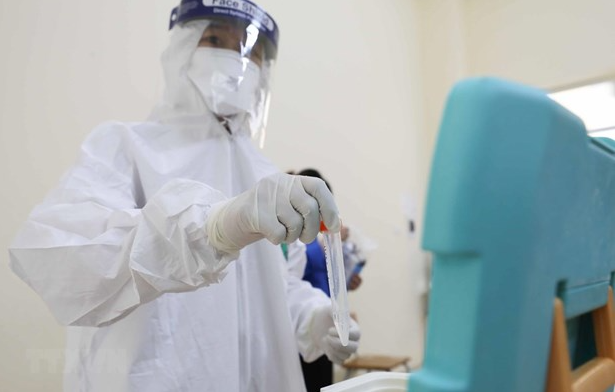 Photo: VNA
198 new cases over the last 24 hours
The Ministry of Health (MoH) reported 88 new Covid-19 infections from 6 am to 12 pm on June 10, including 86 domestically transmitted cases and two imported cases that were quarantined right upon their arrival in Kien Giang and An Giang provinces. Of the local cases, 52 were found in Bac Giang, 15 in Ho Chi Minh City, 10 in Bac Ninh, four in Hanoi, two in Ha Tinh, one in Lang Son, one in Hai Duong, and one in Long An.
The national tally of Covid-19 rose to 9,784 with 61 new cases detected in the afternoon on June 10, two of which are imported and 59 are local infections. Among the locally transmitted cases, 23 are in Bac Giang, 20 in Ho Chi Minh City, 12 in Bac Ninh, and two each in Tien Giang and Ha Tinh.
The Ministry of Health (MoH) on June 11 morning announced 51 new coronavirus cases in five localities. Of the new laboratory-confirmed cases, 41 were acquired locally in Bac Giang (23), Ho Chi Minh City (10), Bac Ninh (4), and Ha Tinh (4). Thirty-five of these cases were detected in quarantine and lockdown areas. Some of the remainders were F1 (i.e. in the first-hand contact with COVID-19 patients), while the source of infection of several cases remains unknown.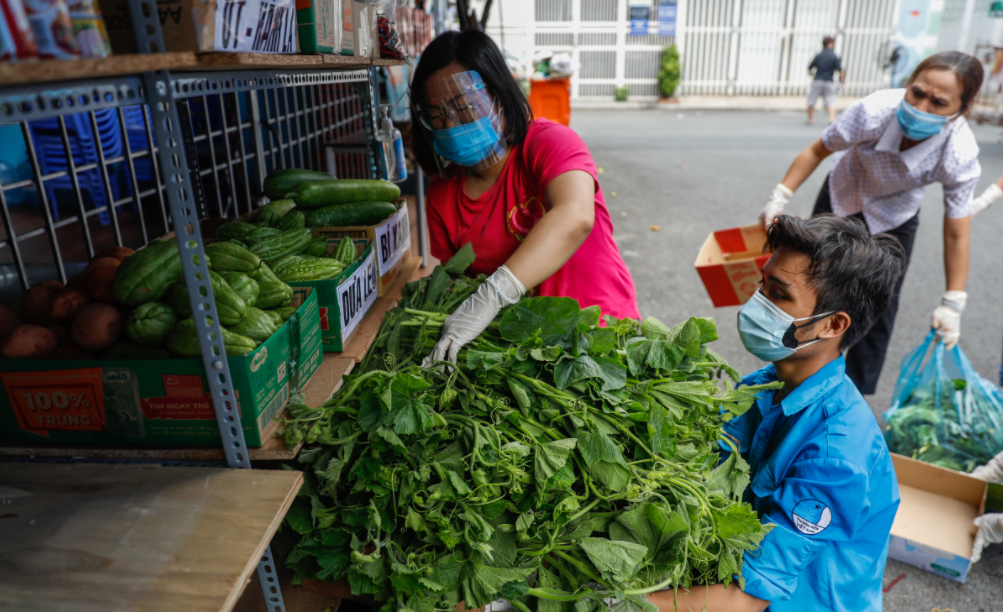 Photo: VN Express
Ho Chi Minh City brings fourth Covid-19 wave under basic control
Through the efforts of the entire political system coupled with the solidarity of local people, Ho Chi Minh City has been able to largely contain the forth wave of Covid-19 infections, according to Nguyen Thanh Phong, chairman of the Ho Chi Minh City People's Committee.
Despite these targets, the fourth Covid-19 wave which broke out on April 27 has severely impacted people's lives and local businesses. The southern metropolis is therefore making every effort to contain the ongoing outbreak in order to bring stability back to local residents as soon as possible. During the latest outbreak, the city has recorded several clusters of infections with a total of 527 cases, of which many are closely linked to the cluster found at the Revival Ekklesia Mission.
With the pandemic situation continuing to be complicated and affecting the southern city's economy and business community, plans have been initiated to help local firms remove difficulties and stabilize production activities towards successfully carrying out the dual goals directed by the Prime Minister, Phong said.
As a means of implementing these goals, the municipal administration has devised an array of development plans and schemes, including a smart city construction project, a financial center project, and a project to develop Thu Duc city. All of these aim to improve the local investment environment, people's quality of life, whilst promoting rapid and sustainable economic development, he added.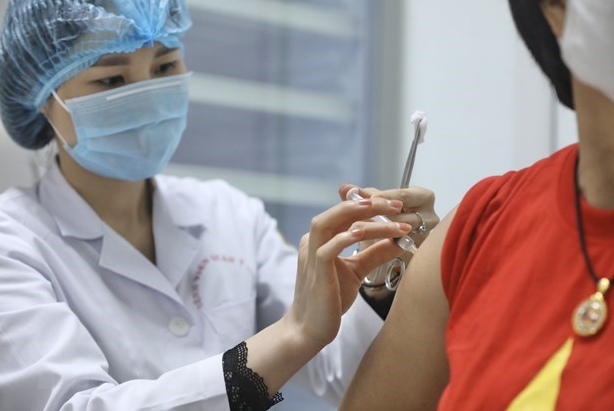 Photo: VNA
Vietnam's COVID-19 response initiative earns international plaudits
The fund was officially inaugurated on June 5 with an aim of mobilizing social resources to facilitate the purchase and importation of vaccines, along with the research and production of domestically manufactured ones.
Nikkei Asia has recently reported that the establishment of the fund will play a major role in financing the vaccination drive, a crucial weapon in the country's ongoing battle against pandemics whilst simultaneously protecting manufacturing supply chains.
Dr. Kidong Park, the representative of the WHO in Vietnam, said the mobilization drive by the Vietnamese Government to improve access to Covid-19 vaccines is being carried out in a timely manner and in line with the global vaccine initiative. The Government has therefore managed to use donations from individuals and private firms, with this expected to result in new values for the strategy to fight the impact of the pandemic, he added.
Moreover, Kamal Malhotra, resident coordinator of the UN in Vietnam, affirmed that the initiative has received support from the UN over recent months.
Ambassador Giorgio Aliberti, head of the European Union Delegation to Vietnam, said the establishment of the vaccine fund has played a significant role in the country's strategy for combating COVID-19.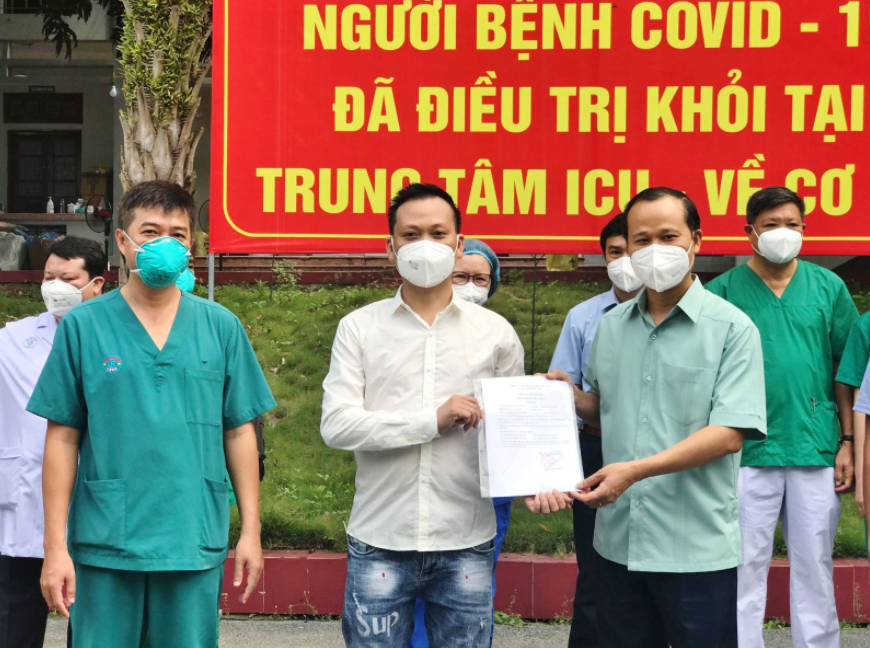 Photo:VNA
Overseas Vietnamese present donations to COVID-19 fight
A ceremony was held in Hanoi on June 10 to receive donations in cash and kind from the Steve Bui & Friends Foundation, the Phuong Long Nhien Co. Ltd., and the Cosmos Japan Creation JSC in support of Vietnam's fight against Covid-19.
The Foreign Ministry's State Committee for Overseas Vietnamese Affairs received VND 50 million (US$21,700) for the COVID-19 vaccine fund, as well as 500 mineral spray bottles worth 100 million VND, and 5,040 alkaline ionized water bottles valued at 126 million VND to support frontline medical staff in the northern provinces of Bac Giang and Bac Ninh.
Pham Quang Hieu, Deputy Minister of Foreign Affairs and Chairman of the State Committee for Overseas Vietnamese Affairs thanked the overseas Vietnamese companies for their important and timely contributions to the national Covid-19 vaccine fund, in response to an appeal from leaders of the Party, Government, and the Vietnam Fatherland Front.
The caseload has raised the total number of COVID-19 infections in Vietnam to 9,835, including 55 deaths.
Data from the MoH show more than 1.4 million doses of the COVID-19 vaccine has been administered nationwide. As many as 50,023 people have been given the second shot.
Currently, Vietnam is using the AstraZeneca vaccine purchased from the manufacturer and supplied by the United Nations-run COVAX Facility.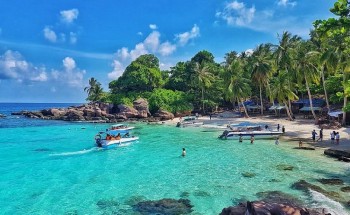 National
Vietnam News Today (Jan. 18): Vietnam confirms 21,691 new local Covid-19 cases; Logo marking 30 years of Vietnam-RoK diplomatic ties unveiled; Phu Quoc represents golden hope for Vietnamese tourism rebound; Int'l searches on Vietnam tourism reopening on the rise.