Vietnam Covid-19 Updates (June 16): Vietnam to conduct largest-ever vaccination campaign
The national tally is now at 11,304 with 4,543 recoveries. More than 1.64 million of its 96-million population have been vaccinated.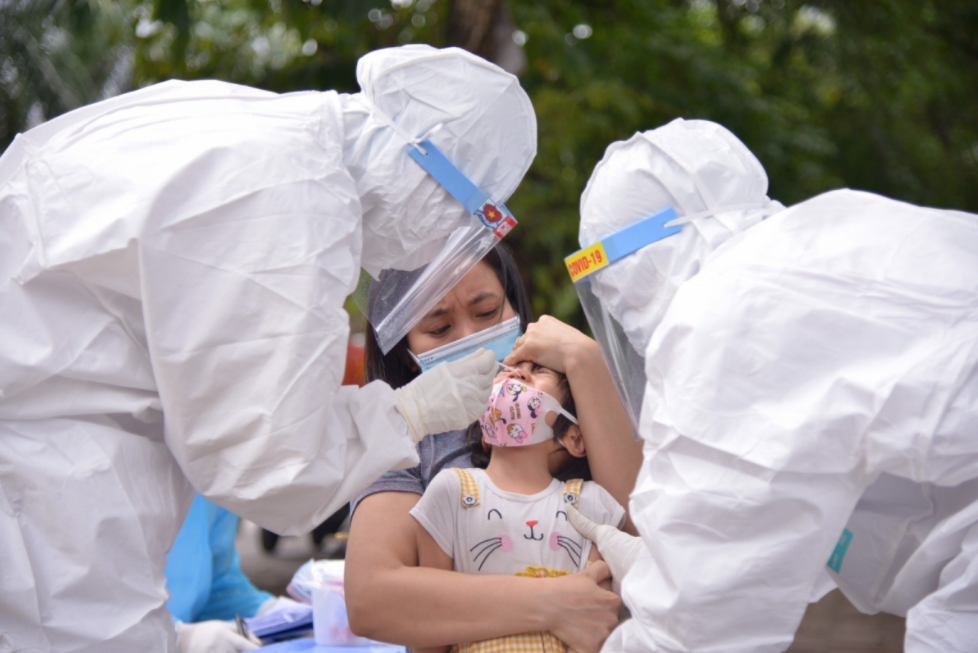 Photo: VOV
422 new cases in the last 24 hours
The national tally of Covid-19 infections rose to 10,999 after 118 more locally transmitted cases were confirmed from 6 am 12 pm on June 15. Among the new cases, 69 were found in Bac Giang, which is the country's current largest pandemic hotspot; 29 in Ho Chi Minh City, 15 in Bac Ninh, three in Ha Tinh, and one each in Hanoi and Lang Son.
213 cases of Covid-19 were recorded during six hours from 12 pm to 6 pm on June 15, including 4 imported ones, according to the Health Ministry. During the past 24 hours, Bac Giang logged 235 cases, Ho Chi Minh City 90, Bac Ninh 55, Binh Duong 12, Ha Tinh three, Lang Son two, and Hanoi one.
The Health Ministry confirmed 91 new domestic Covid-19 cases Wednesday morning. Of the new patients, the northern Bac Giang Province recorded 61 cases in isolated areas and quarantine camps, and they are all linked to hotspots at the province's industrial parks.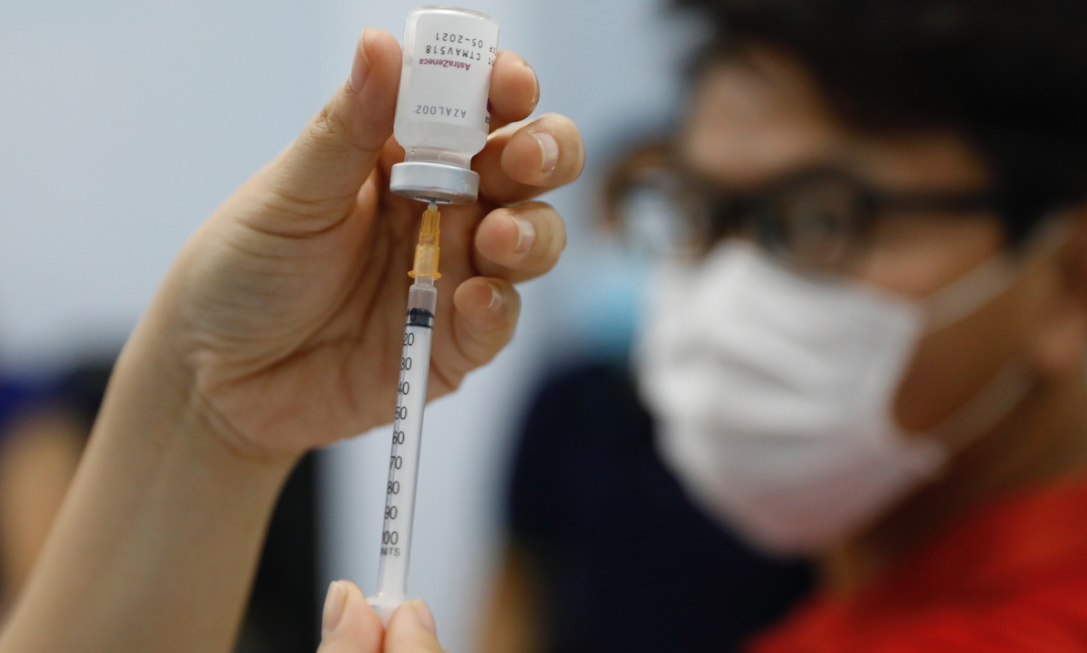 Photo: VN Express
Vietnam to conduct largest-ever vaccination campaign
Vietnam is about to launch the largest-ever vaccination campaign with around 150 million Covid-19 vaccine doses to be injected, Health Minister Nguyen Thanh Long has said. Addressing a conference on the implementation of the national Covid-19 vaccination campaign on June 15, Long said that eight storage facilities will be installed, with one in the High Command of Hanoi Capital, and seven in seven military regions across the nation.
All vaccine storage facilities must meet Good Storage Practices (GSP) standards to ensure vaccine quality, he stated. During the campaign, all vaccination stations will be strictly supervised by an online control system, with information on the numbers of people getting injections as well as vaccine doses inoculated to be publicized.
About 15,000 vaccination stations have assigned sufficient human resources and account to update and publicize the vaccination process, the number of used doses, and the number of people vaccinated, he added. The minister emphasized the need to ensure absolute safety from vaccine transportation and preservation to vaccination organization.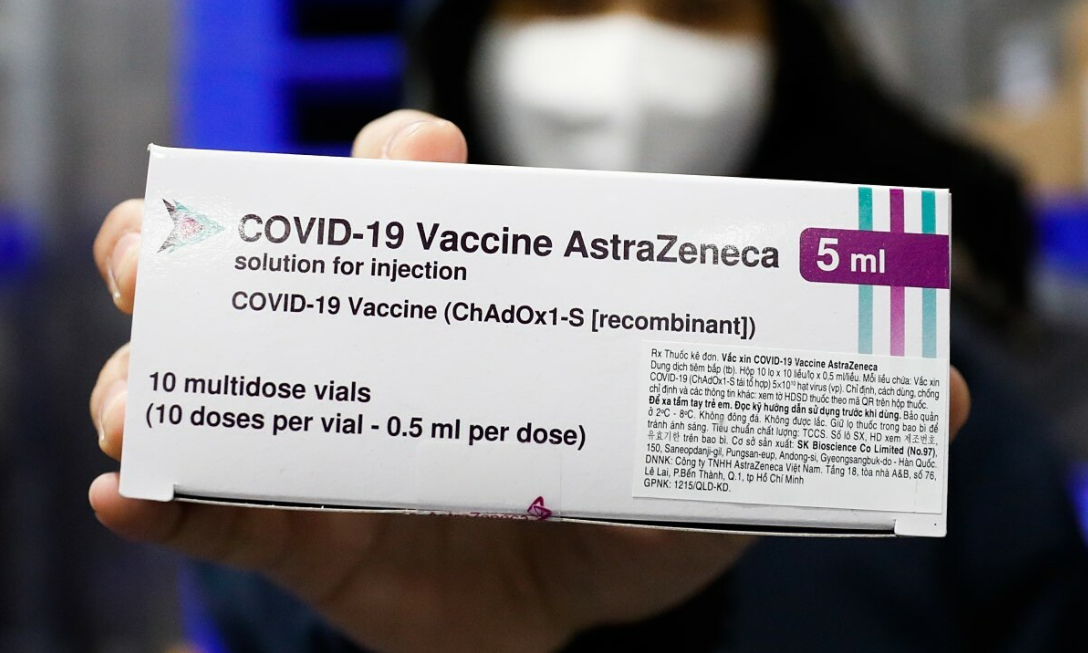 Photo: VN Express
Japan grants Vietnam 1 million doses of AstraZeneca vaccine
The Japanese Government has decided to provide Vietnam with one million doses of the Covid-19 vaccine to inoculate its people, Japanese Ambassador Yamada Takio announced at a meeting with Vietnamese Prime Minister Pham Minh Chinh on June 15. The diplomat also announced that Japanese associations and 36 Japanese businesses operating in Vietnam have initially donated VND39.2 billion (US$ 1,704 million) to support the Vietnamese Government's Covid-19 vaccine fund and will consider additional donations.
PM Pham Minh Chinh thanked the Japanese government, PM Suga Yoshihide and people for their special gift which he said is a noble gesture showing sympathy and mutual sharing in times of difficulty, as well as the friendship between the Governments and people of the two countries. He also thanked the Japanese associations and businesses for their donations, to assist the Government and people of Vietnam in the fight against the Covid-19 pandemic.
He suggested that the Government and relevant agencies of Japan continue to cooperate with Vietnam in combating the Covid-19 pandemic, including supporting technology transfer and vaccine production to Vietnam.
Since the new wave broke out seven weeks ago, Vietnam has recorded infections in 40 of its 63 cities and provinces. Bac Giang led with 4,462 cases, followed by Bac Ninh with 1,424, and HCMC with 980. 23 provinces and cities have gone through 14 days without new COVID-19 cases.
The national tally is now at 11,304 with 4,543 recoveries. More than 1.64 million of its 96-million population have been vaccinated.
Among active patients, 343 have tested negative for SARS-CoV-2 once, 99 twice and 5 thrice.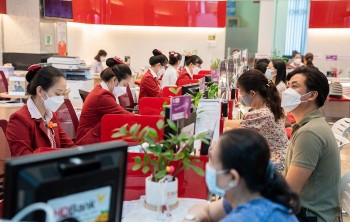 Economy
Vietnam Business & Weather Briefing (August 12): Air passengers reach a record number in July, seafood exports expected to reach 3 billion USD in Q3