Vietnam Covid-19 Updates (June 17): 488 new cases in the last 24 hours
The US-based The Diplomat on June 15 ran an article that said Vietnam is going to get through the Covid-19 resurgence as it has an effective government, a decent public health system, and a patriotic population that will rally.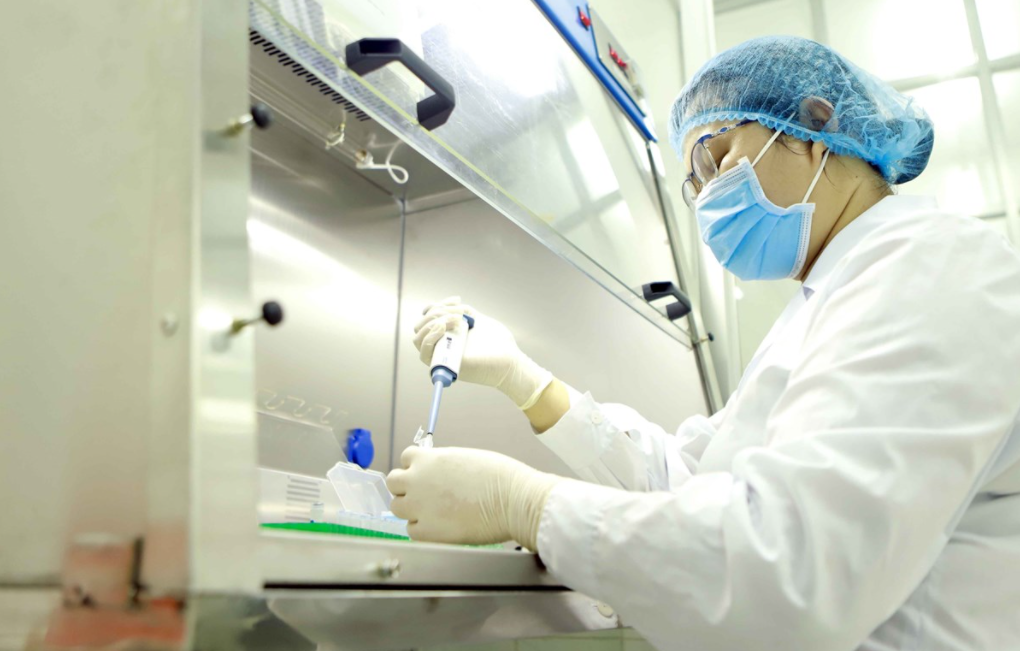 Photo: VNA
488 new cases in the last 24 hours
Vietnam reported 176 new Covid-19 cases from 6 am to 12 pm on June 16, comprising 174 domestic and two imported ones. Of the locally transmitted infections, Bac Giang logged 128 cases, Ho Chi Minh City 35, Bac Ninh eight, Ha Tinh two, and Nghe An one. Up to 173 cases were detected in quarantine sites or sealed-off areas.
There were additional 155 Covid-12 cases from 12 pm to 6 pm on June 16, 149 of them were found in quarantine and locked-down areas and the remaining were imported, reported the Health Ministry.
Vietnam has recorded an additional 159 coronavirus cases, including 158 locally acquired infections, in eight localities nationwide from 6 pm June 16 to 6 am on June 17. Most of the new cases were documented in quarantine and lockdown areas, thus posing no risk to the community.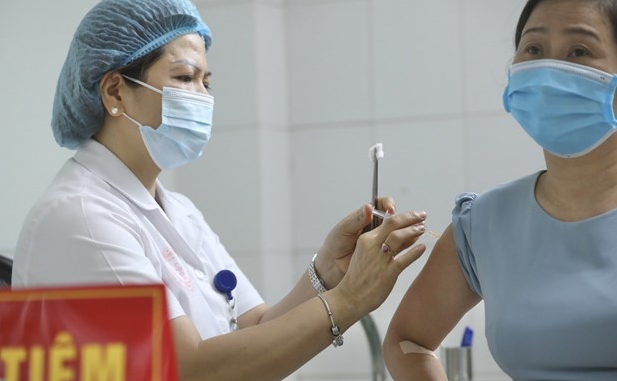 Photo: VNA
One more hospital transformed to treat Covid-19 patients in HCM City
Trung Vuong Hospital in Ho Chi Minh City was transformed to treat Covid-19 patients from June 16 in an effort to have 3,500 beds dedicated to serve the treatment. Accordingly, the 1,000-bed Trung Vuong hospital is ready to receive and treat positive patients.
Previously, the municipal Department of Health converted the function of Ho Chi Minh City Hospital for Tropical Diseases and Cu Chi District Hospital into hospitals specializing in treating Covid-19 patients. The HCM City Hospital for Tropical Diseases is providing treatment for 126 patients, while Cu Chi Covid-19 Treatment Hospital has received 192 others after only four days of operation.
On June 13, Pham Ngoc Thach Hospital was officially divided into two separate zones, with one treating patients with tuberculosis and the other treating non-tuberculosis lung diseases and receiving Covid-19 patients with severe clinical conditions. Since then, the hospital has received 10 cases of Covid-19 with respiratory failures, transferred from Can Gio Covid-19 Treatment Hospital, thus helping reduce overloading for the HCM City Hospital for Tropical Diseases in the context that this hospital is temporarily locked down as many of its medical staffs tested positive for SARS-CoV-2.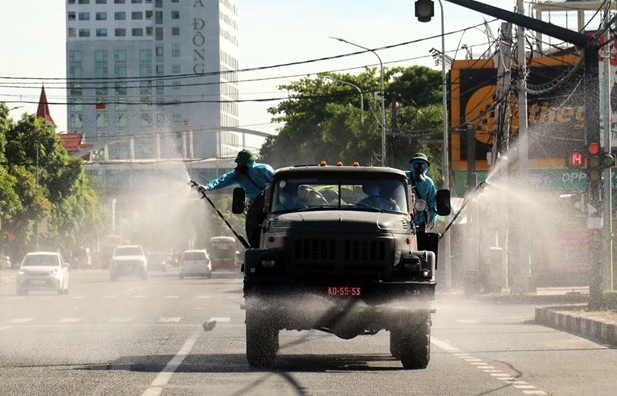 Photo: VNA
Vietnam going to get through Covid-19 resurgence: The Diplomat
The US-based The Diplomat on June 15 ran an article describing the "unusually hard spot" Vietnam is in right now, with a surge in new Covid-19 cases and the low rate of vaccinations, and analyzing how the country is going to get through this.
The article noted that Vietnam was held up as the gold standard for its Covid-19 response efforts, citing the country's boasting some of the lowest rates in both cases and deaths in the world, despite its 1,300-km border with China and flourishing bilateral trade.
Explaining the reasons for those successes, the article said Vietnam has acted with amazing alacrity. "The government was able to harness the nationalism of the population, and move to what seemed like a war-time mobilization, complete with the ubiquitous socialist-realism propaganda posters and loudspeakers," it said. But what really helped in some ways was a very good public health system that focused on prevention, not costly medical cures, the article went on to say.
The online newspaper said Vietnam is going to get through the Covid-19 resurgence as it has an effective government, a decent public health system, and a patriotic population that will rally.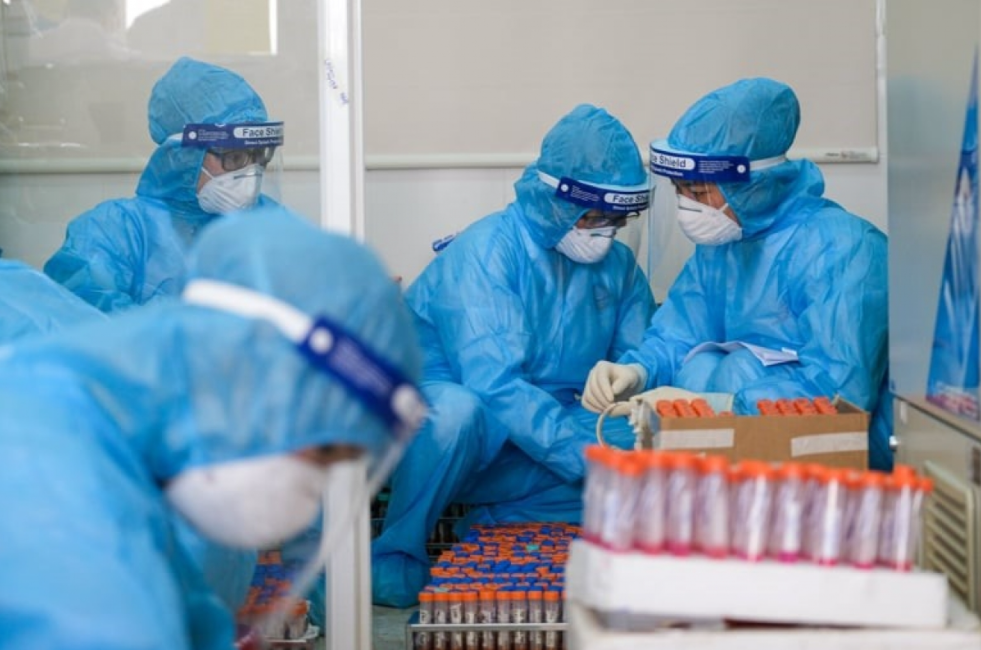 Photo: VOV
Japanese donated Covid-19 vaccine batch arrives in Vietnam
Nearly one million doses of theAstraZeneca vaccine, a gift of the Japanese government and people to the government and people of Vietnam, arrived at Noi Bai International Airport in Hanoi late on June 16. Minister of Health Nguyen Thanh Long, representing the Vietnamese Government, received the batch of the Vaxzevria vaccine, known as the AstraZeneca vaccine, at the airport.
Vietnam is committed to using the vaccine most effectively, said Long, adding that this batch of the vaccine would be immediately transported to Ho Chi Minh City on June 17 morning to support the Covid-19 fight there. Long also said that Vietnam is the first country in Southeast Asia that has received Covid-19 vaccine aid from Japan.
Japanese ambassador to Vietnam Yamada Takio emphasized that the gift is a testament to the long-standing friendship between Japan and Vietnam and that Japan would like to work alongside the international community, especially Vietnam, to weather the Covid-19 crisis together.
The fourth wave of the Covid-19 pandemic which started in late April has attacked 40 cities and provinces across the country, with 8,262 cases confirmed.
Overall, Vietnam has logged a total of 11,794 cases, both locally transmitted and imported infections, since the SARS-CoV-2 virus emerged in January 2020.
61 Covid-19 deaths have been reported, including 26 cases during the latest outbreak.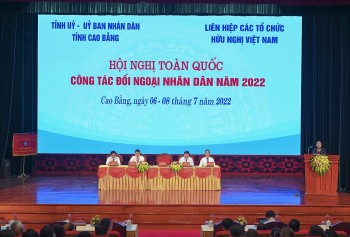 Friendship
During the event, many important issues will be discussed, and constructive suggestions and solutions will be provided to promote more effective people-to-people diplomacy operations.