Vietnam Covid-19 Updates (May 14): 82 new cases in the last 24 hours
Around 60 percent of the novel coronavirus cases in Vietnam's latest outbreak are asymptomatic, posing an added challenge to the nation's contact tracing and screening efforts.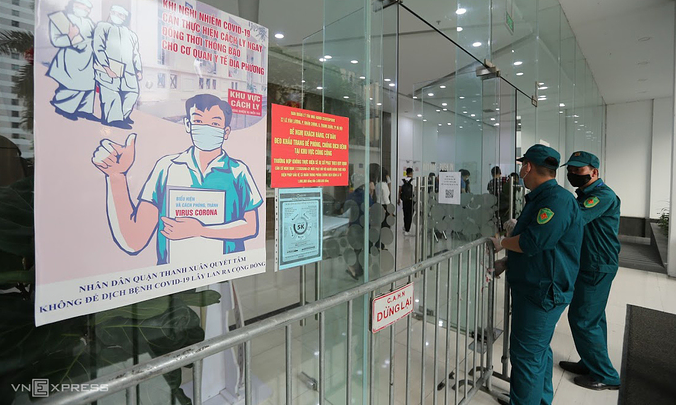 Photo: VN Express
82 new cases in the last 24 hours
Vietnam recorded 52 new cases from 6am to 6pm on May 13. The new patients include eight in Bac Giang, ten in Da Nang, four in Bac Ninh, three in Vinh Phuc four in Hung Yen, four in Thai Binh, four in Hanoi, and one each in Thua Thien-Hue, Ha Nam, and Hoa Binh.
30 cases, including 29 domestically transmitted, found this morning. The new patients were recorded in four northern localities of Hanoi and provinces of Bac Giang, Bac Ninh, and Lang Son, all linked to previously confirmed patients.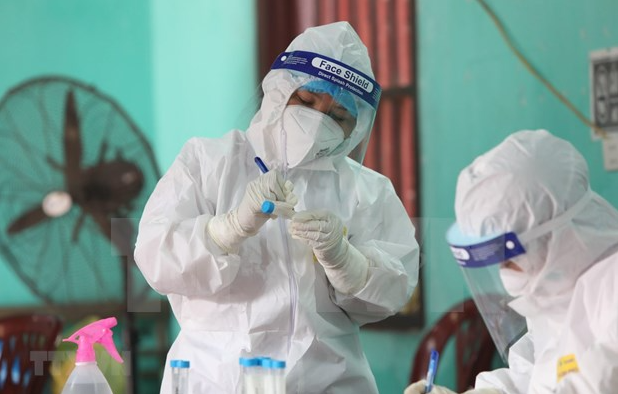 Photo: VNA
Vietnam faces challenges of asymptomatic Covid-19 cases
About 1,000 Covid-19 patients are being treated in 50 medical facilities across the country, with Hanoi's National Hospital for Tropical Diseases, already been locked down as a major hotspot, handling 300 cases on its own, according to the Ministry of Health. Around half of these active cases are asymptomatic, the ministry says.
Research has revealed that the virus's incubation period could last up to 21 days, with symptoms typically showing up on days 5-12. From day 15-21, very few symptoms are seen, if any. In most patients, the symptoms are mild and would typically clear up after about a week. But severe cases mean trips to the ICUs, ventilators, and increased risk of death. The disease's trajectory is difficult to anticipate, especially so in elderly patients with underlying conditions, where an asymptomatic case may very quickly turn into a life-threatening one.
In response to challenges facing Vietnam during its latest outbreak, the government has increased the mandatory quarantine duration from 14 days to 21 days. It took this action after several Covid-19 cases detected after completing the mandated quarantine.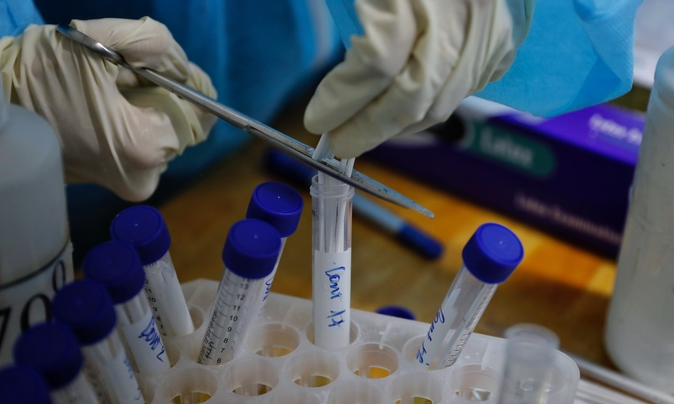 Photo: VN Express
Vietnam calls for Covid-19 vaccine patent waivers
Vietnam is calling for countries to share information and lift patent protections on Covid-19 vaccines so they are available to the whole world, the foreign ministry said Thursday.
"To open up the opportunity to contain this dangerous pandemic, Vietnam wishes that countries share information and lift patent protection on Covid-19 vaccines so they could soon be widely available in all countries around the world," Foreign Affairs Ministry spokeswoman Le Thi Thu Hang said Thursday. She was responding to inquiries on the recently announced U.S. support for waiving Covid-19 vaccine patent rights, which could allow more firms to produce the vaccines around the world.
U.S Trade Representative Katherine Tai had on May 5 announced that Washington supports the lifting of patent protection on Covid-19 vaccines to end the pandemic, despite the importance of such patents for pharma businesses. The U.S.'s proposal has received support from over 120 countries and territories.
Vietnam is currently producing four domestic Covid-19 vaccines: Nanocovax by Nanogen, Covivac by the Institute of Vaccines and Medical Biologicals (IVAC), and two others by the Vaccine and Biological Production Company No. 1 (Vabiotech) and the Center for Research and Production of Vaccines and Biologicals.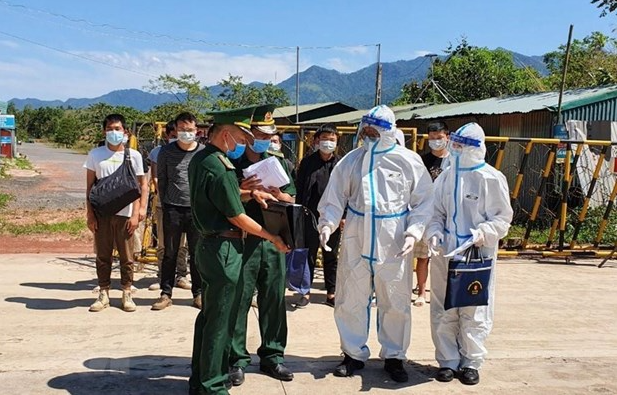 Photo: VNA
HCM City's authorities expel 52 illegal immigrants
Ho Chi Minh City's police announced on May 13 that 52 foreigners who had illegally entered the country and were arrested in the city, have been expelled. This is the second time HCM City's authorities have deported illegal immigrants since the start of the year.
The illegal immigrants admitted that with the help of some Vietnamese brokers, they had entered Vietnam via trails and crossings in the northern border then traveled to HCM City by coach, aiming to seek jobs in the city or going to Cambodia.
HCM City's police and relevant agencies have stepped up inspections in an attempt to detect illegal immigrants and impose hefty fines on those who arrange illegal entry and stay for foreigners, amid the resurgence of COVID-19 in many localities. The city's police also launched investigations on several cases.
The national count rose to 3,740, with 2,282 domestic and 1,458 imported cases. Vietnam's new Covid-19 wave has seen 713 local cases recorded in 26 cities and provinces since April 27. Of them, 179 are in Hanoi, including 104 cases in the two hospitals under lockdown, 137 in Bac Ninh, and 112 in Da Nang.
An additional 21 patients were given the all-clear, raising the total number of recoveries to 2,657. The death toll remains at 35. Meanwhile, 77,648 people are being quarantined nationwide.