Vietnam Covid-19 Updates (May 25): Hanoi closes restaurants, 44 deaths confirmed
The National Steering Committee for COVID-19 Prevention and Control on May 24 confirmed one more COVID-19 related death, raising the death toll in Vietnam to 44.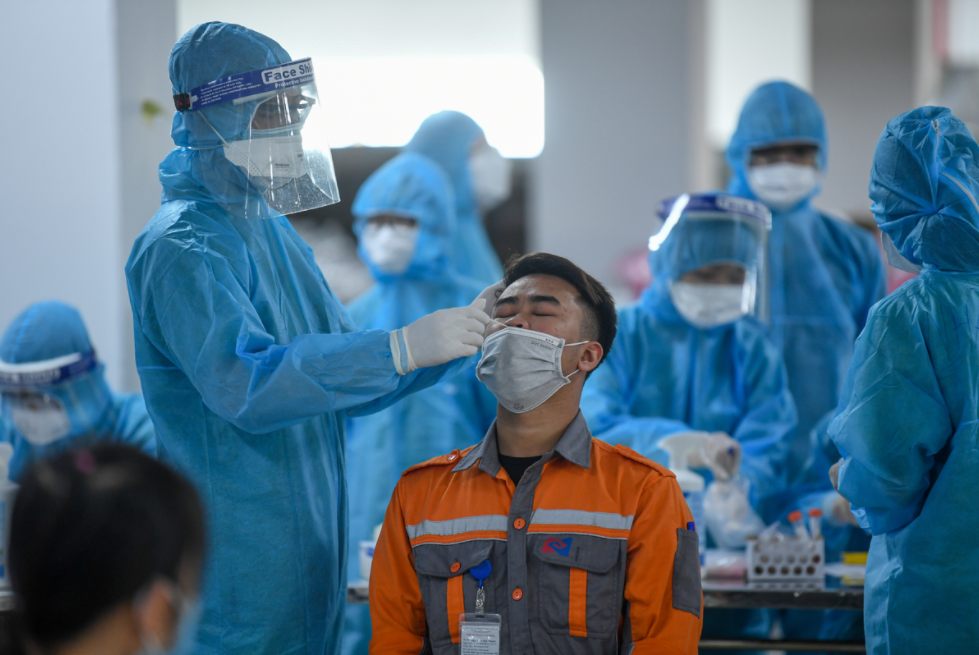 Photo: VN Express
186 new cases logged in the last 24 hour
From 6 am to 6 pm May 24, Vietnam recorded 129 cases of Covid-19. Among the new cases, 72 were reported in Bac Giang province, four in Hai Duong province, one in Da Nang city, 31 in Bac Ninh, 13 in Hanoi, six in Lang Son, one in Ho Chi Minh City, and one imported.
Another 57 cases were added to Vietnam's domestic Covid-19 count Tuesday morning, raising the infection tally of the country's ongoing wave to 2,406. The new patients were recorded in five northern localities of Bac Giang, Bac Ninh, Hanoi, Lang Son, and Ha Nam.
Photo: VN Express
New death confirmed
The National Steering Committee for Covid-19 Prevention and Control on May 24 confirmed one more Covid-19 related death, who is a 38-year-old worker at an industrial park in the northern province of Bac Giang, raising the death toll in Vietnam to 44.
After being tested positive for coronavirus SARS-CoV-2, the female patient received treatment at the Health Centre of Yen Dung district on May 17. At midnight of May 23, the patient showed shortness of breath and lung damage. She received high-flow oxygen therapy. However, her condition was not improved. She died in the early morning of May 24 due to a septic shock on pneumonia condition caused by SARS-CoV-2, with acute respiratory distress syndrome (ARDS).
This is the ninth death in the fourth wave of COVID-19 hitting Vietnam since April 27.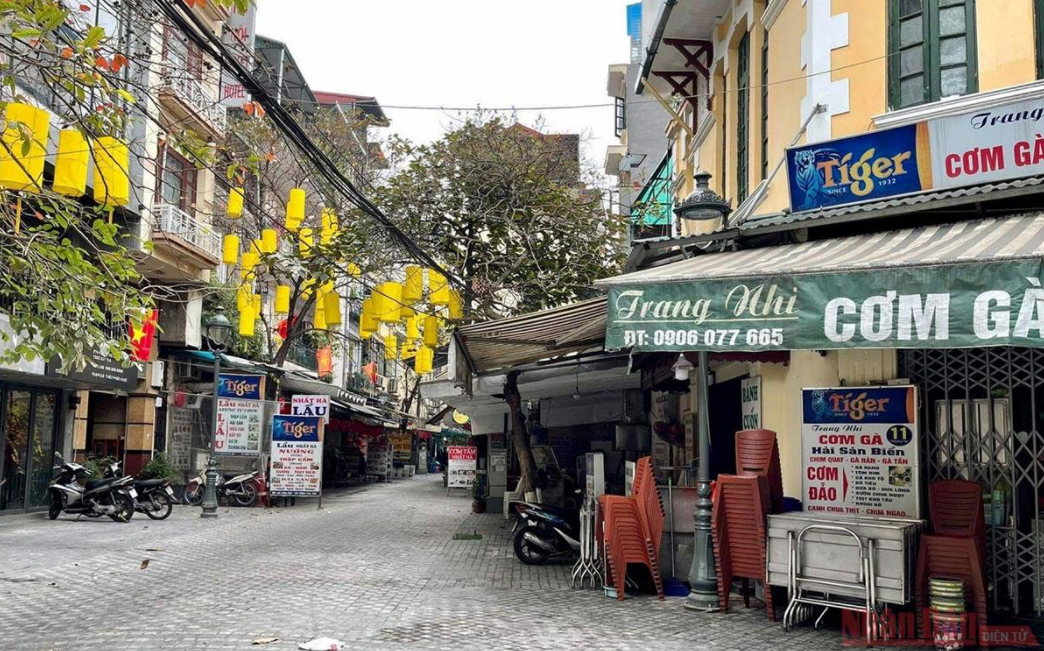 Photo: Nhan Dan
Hanoi closes restaurants, salons as Covid-19 threat mounts
Hanoi is shutting down food and beverage establishments as well as salons and beauty parlors starting Tuesday as it fights the latest Covid-19 wave.
A document issued Monday by Hanoi's Chairman Chu Ngoc Anh says food and beverage places can only allow takeaways and residents must "absolutely stop entertainment activities, physical exercises and large gatherings in parks, gardens and public locations." It asks the municipal tourism department to re-check all quarantine zones in hotels and residences. All facilities found unqualified to quarantine people must stop receiving new people, and existing zones in hotels and residences in downtown districts would gradually receive fewer people before stopping completely.
People returning to Hanoi from other localities starting Tuesday must submit medical declarations within 24 hours. Those who returned to the city between May 10 and May 24 should also do so by Tuesday.
Hanoi's administration has already shut down non-essential services like bars and dance clubs.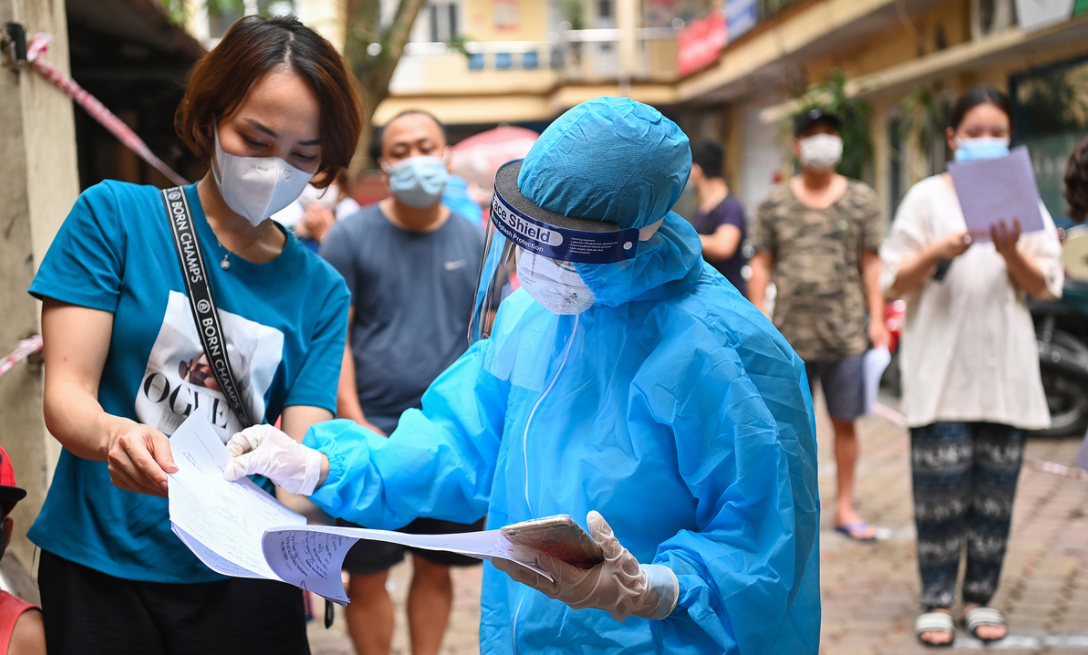 Photo: VN Express
Ho Chi Minh City recommends people over 60 avoid going out
At the meeting of Ho Chi Minh City's Steering Committee for Covid-19 Prevention and Control on May 24, the city leaders advised people over 60 years old to avoid going out because of the elderly because of their weak immune system.
The Ministry of Health also makes the same recommendation. According to experts, 15% of patients over 80 years old and 8% of those in their 70s die of Covid-19.
Ho Chi Minh City leaders also require every company to set up a testing team, ensuring that all of its staff have made medical declarations, timely report to medical facilities when any staff shows symptoms relating to Covid-19.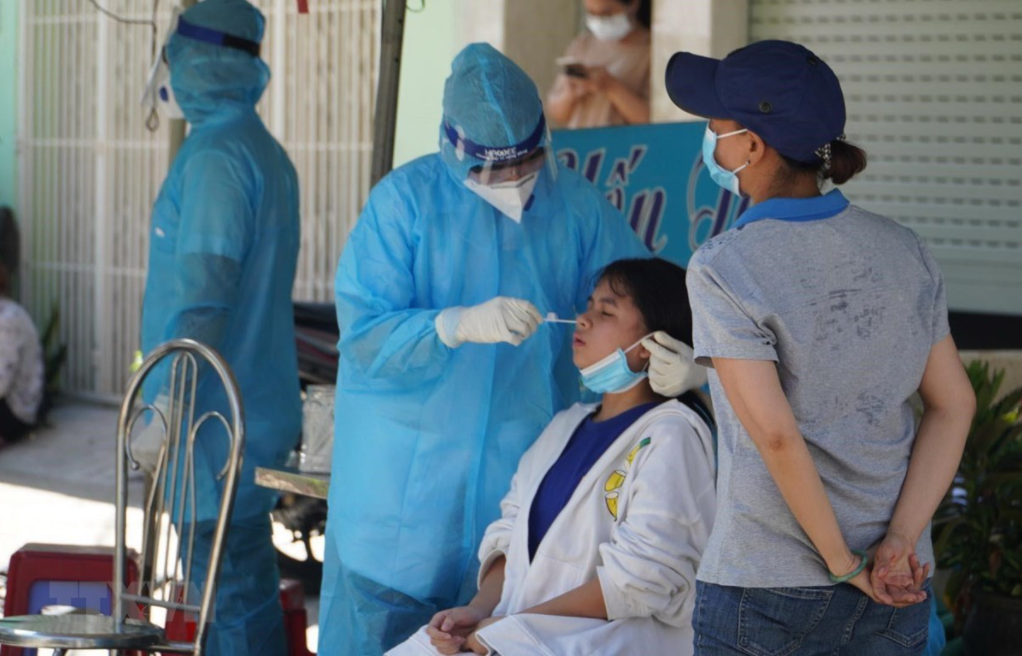 Photo: VNA
Expert proposes to isolate 'low-risk F1' at home
At the meeting of the National Steering Committee for Covid-19 Prevention and Control on May 24, Associate Professor Tran Dac Phu, former Director of the Department of Preventive Medicine, said that there were dozens of industrial parks in Bac Ninh and Bac Giang, with thousands of F1. Therefore, he suggested isolating "low-risk F1" at home.
Phu said, in a factory, when there was an infection, all workers were considered F1, each of them must have a single PCR test and be isolated.
"However, we need to classify F1 into a high-risk group, which is people working in the same department. Low-risk F1 should be tested by methods such as PCR, rapid test, pooled sample. High-risk F1 must be isolated in concentration sites, while low-risk F1 can be strictly isolated at home", Phu added.
Phu said that an F1 was considered "high risk" when he/she had close contact with the patient in less than 2 meters, in a closed room, with the air conditioner on, without a mask. "Low risk" F1 are those who are less likely to be infected, as they contact with the patient while wearing a mask, standing outdoors or in a well-ventilated place, with a distance of over 2 m.
With the updated cases, Vietnam has recorded 2,406 cases in 30 cities and provinces so far in the new wave that started almost a month ago. Bac Giang has the highest infection, followed by its neighbor Bac Ninh with 507 cases and Hanoi with 308 cases, including 137 in two hospitals under lockdown.
On May 24, 73 patients were given the all-clear from the coronavirus SARS-CoV-2, raising the total number of recoveries to 2,794. The death toll is now 44.
Among active patients, 70 tested negative to coronavirus once, 41 twice, and 69 thrice.