Vietnam Covid-19 Updates (Nov. 12): Cumulative Tally Surpasses One Million Case Mark
As of 6 pm on November 11 Vietnam has confirmed 1,000,897 Covid-19 cases since the start of the first outbreak in January 2020, ranking 37th out of 223 countries and territories worldwide.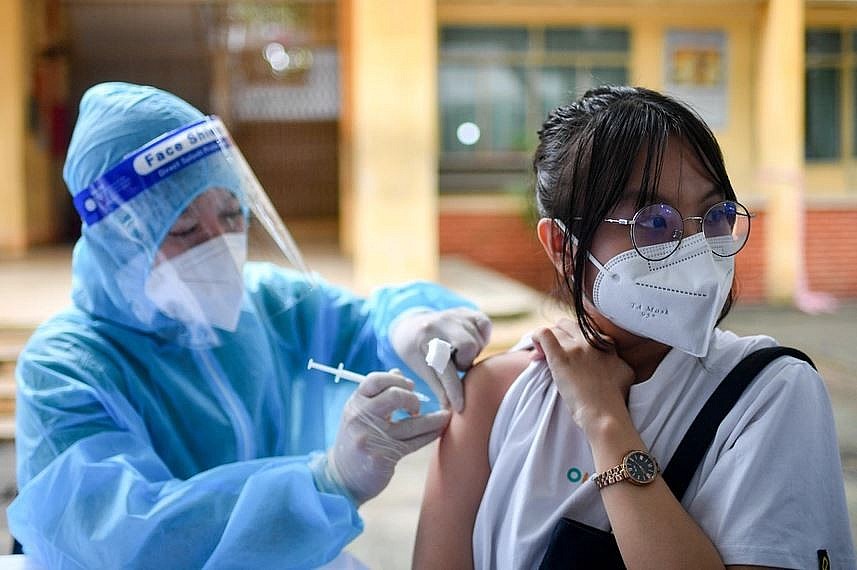 Photo: Zing News
Cumulative Covid tally surpasses 1 million case mark
Vietnam has recorded 8,162 new coronavirus infections in 56 cities and provinces across the country during the past 24 hours, bringing its cumulative tally of infections to more than 1 million. Official figures released by the Ministry of Health (MoH) at 6 pm on November 11 also showed an additional 84 people have died and 1,894 more patients have recovered from the disease, according to VOV.
Ho Chi Minh City topped localities in infection numbers, confirming 1,185 new cases. It was followed by other southern localities such as Dong Nai, Tay Ninh Binh Duong, An Giang, Tien Giang, and Kien Giang, with their daily caseload ranging from 400 to more than 900.
The outbreak remains complicated in Hanoi that detected 154 new cases during the day, according to the MoH coronavirus update. Other northern localities registering dozens each include Ha Giang, Bac Ninh, Phu Tho, Nam Dinh, Hai Duong, Bac Giang, Quang Ninh, Lang Son, Dien Bien, and Hung Yen.
Photo: ASEAN Vietnam Portal
HCM City presents aid to Vietnamese-Cambodians
A delegation of the Committee for Overseas Vietnamese Affairs of HCM City presented 750 aid packages to Cambodians of Vietnamese origin during a ceremony held on November 11 at the Thuong Phuc-Kaoh Roka international border gates in Vietnam's Dong Thap and Cambodia's Prey Veng province. The assistance demonstrates the care of HCM City's leaders and people for the Vietnamese-Cambodian community and disadvantaged people living in three Cambodian localities of Phnom Penh, Kandal, and Prey Veng.
The aid, which includes 1.5 billion VND (66,240 USD) in cash along with 15,000 face masks, 200 bottles of hand sanitizer, 1,000 sets of children's clothes, and 2.5 tonnes of rice, will be delivered to beneficiaries through the Khmer-Vietnamese Association.
Addressing the handover ceremony, Vice Chairman of the committee Vo Thanh Chat said the assistance aims to support Vietnamese-Cambodians to overcome difficulties caused by Covid-19 and contribute to the solidarity and friendship between people of Vietnam and Cambodia. For his part, the head of the Khmer-Vietnamese Association Sim Chy highly valued the support from HCM City which he said will help Vietnamese-Cambodian and local people improve their situations.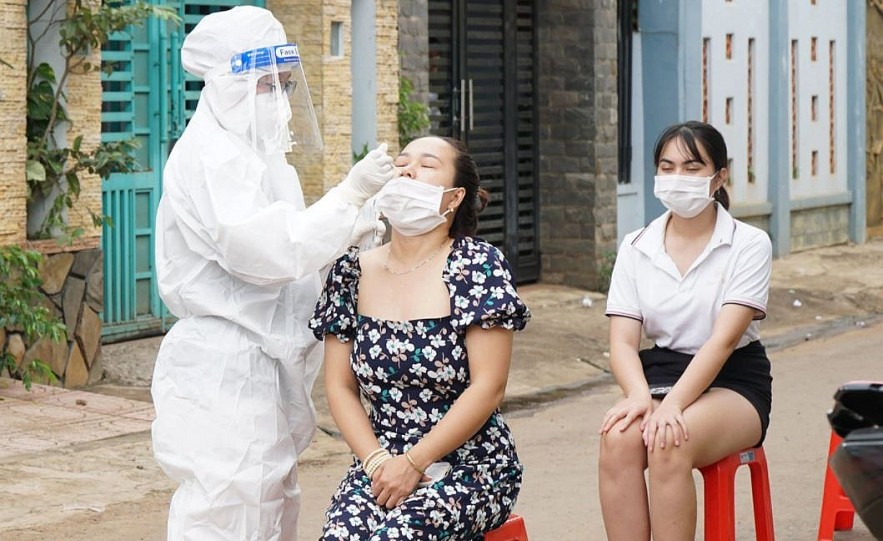 Photo: Zing News
Binh Duong steps up Covid-19 vaccinations for IP workers
The People's Committee of Binh Duong southern province on November 11 asked industrial parks in the province to support Covid-19 testing and inoculation for those who want to return to work. The move aims to curb the spread of the pandemic and help workers and local firms resume operations, surmount difficulties, and stabilize lives.
Of note, mobile medical teams have been sent to factories and offices to provide examinations and vaccinations for workers.
Binh Duong has reported 241,589 cases since the fourth wave of Covid-19 outbreaks hit Vietnam, with a death toll of 2,529. Some 10,930 patients in the province are receiving treatment, including 4,363 at medical establishments. The province has administered more than 4.14 million doses of vaccines so far, with nearly 1.75 million people receiving full two shots.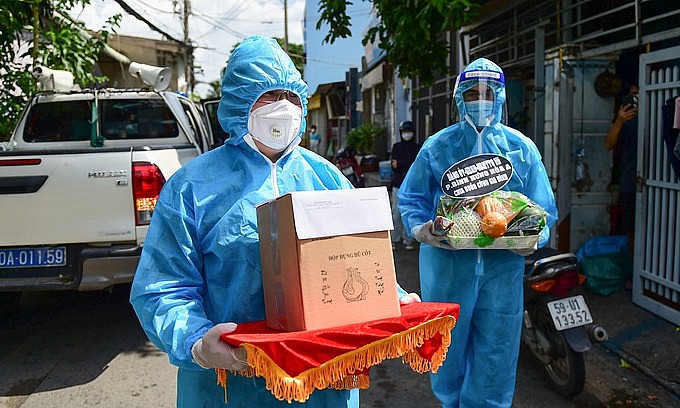 Photo: VN Express
Vietnam to commemorate pandemic victims
A national memorial service will be held to honor those that have lost their lives to Covid-19, according to the legislative National Assembly. Vietnamese Fatherland Front will collaborate with authorities in cities and provinces to organize the ceremony.
The event will be held online, National Assembly (NA) chairman Vuong Dinh Hue told a meeting with legislators Thursday. The government, the Ministry of Labor, Invalids, and Social Affairs will collaborate with the Front to host the event, he said. Deputy Nguyen Huu Thong from the central Binh Thuan Province suggested taking April 27, the day when the fourth wave hit Vietnam, as the day of remembrance.
Vietnam has lost 22,765 people to the pandemic, or 2.4 percent of infections. The fourth wave, which has yet to be fully controlled, has been the most challenging the nation has faced. Its infection tally has climbed to 987,758. Of this, 22,730 patients have died, including 16,887 in Ho Chi Minh City.
As of 6 pm on November 11 Vietnam has confirmed 1,000,897 Covid-19 cases since the start of the first outbreak in January 2020, ranking 37th out of 223 countries and territories worldwide. Of the total, 845,948 patients have been discharged from the hospital after making a full recovery from the disease.
Vietnam has also recorded 22,849 deaths, making up 2.4% of the total number of infections. About 95.6 million vaccine doses have been administered nationwide, with 32 million people getting their second shot.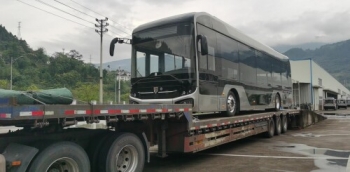 Economy
Ev Dynamics (Holdings) Limited is a pioneer and a prominent player in China's new energy commercial vehicles market, as well as a whole-vehicle manufacturer of specialty passenger vehicles and new energy passenger vehicles.