Vietnam Covid-19 Updates (Nov. 8): 7,646 New Covid Cases Reported
As of 6 pm on November 7 Vietnam has confirmed 968,684 Covid-19 cases since the start of the first outbreak in January 2020, ranking 40th out of 223 countries and territories worldwide.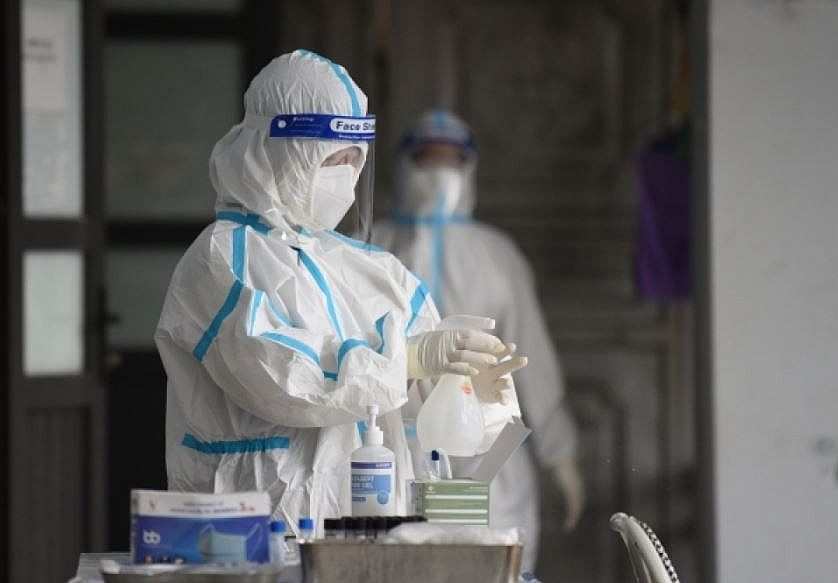 Photo: VOV
Vietnam reports 7,646 new Covid-19 cases on Nov. 7
Vietnam has confirmed 7,646 new coronavirus infections in 56 cities and provinces across the country during the past 24 hours, according to the Ministry of Health. The MoH statistics also showed an additional 61 people have died and 1,301 more patients have recovered from the disease.
Of the newly-detected infections, 3,332 cases were diagnosed in the community through random testing or test screening.
Ho Chi Minh City, the largest coronavirus hotspot in Vietnam took the lead with 1,009 new cases, followed by Dong Nai with 997 cases and Binh Duong with 826 cases. Other southern localities registering between 200 – 500 new cases each include An Giang, Kien Giang, Tay Ninh, Bac Lieu, Dong Thap, Tien Giang, Binh Thuan, Soc Trang, and Can Tho. The pandemic remains complicated in the north, with 116 new cases recorded in Ha Giang, 72 in Hanoi, 70 in Bac Giang, 51 in Phu Tho, 51 in Bac Ninh, and 46 in Nam Dinh.
Photo: Zing News
Mekong Delta firm evades testing rule, becomes Covid-19 cluster
A seafood firm in Bac Lieu Province has ended up with 650 staff contracting Covid-19 after ignoring the periodical testing rule. According to investigators, on Oct. 19, a 16-year-old female worker of the Tan Khoi Seafood Import-Export Company in Gia Rai Town tested positive for the new coronavirus while taking a family member to the Gia Rai medical center for a health check. She was tested as per the entry regulation of the center. She had gone to work at the company every day for at least 14 days before she was found positive, and during this period, the company did not run any new coronavirus test on employees as regulated.
Through contact tracing of all related people, the health sector found many more Covid-19 cases among other workers of the company. Until now, at least 650 employees of the seafood firm have been confirmed with Covid-19, as also 200 others related to them. Tan Khoi company has 700 permanent workers and about 200 seasonal workers.
Recently, as the outbreak has grown bigger in Bac Lieu, the regulation has been changed to testing all staff every week, said Huynh Van Dung, director of Gia Rai medical center. With 5,260 cases recorded so far in the wave, Bac Lieu has recently emerged as a Covid-19 hotspot in the Mekong Delta. Forty people have lost their lives and 1,460 have recovered from the disease.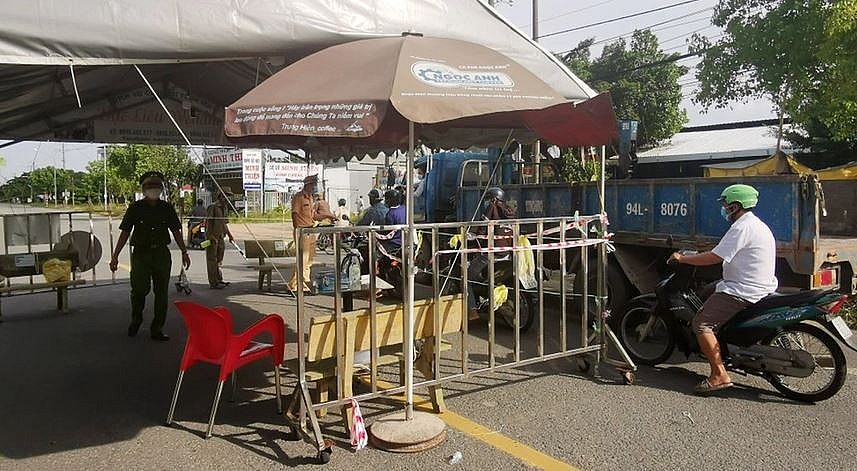 Photo: Zing News
PM demands accelerated Covid-19 vaccination rollout
Prime Minister Pham Minh Chinh urged subordinate levels to accelerate the rollout of vaccinations for Covid-19, giving priority to allocating vaccines to the Mekong Delta localities. He said more than 120 million vaccine doses landed in Vietnam, of which nearly 89 million doses have been administered. The Government chief ordered that the remaining doses must be inoculated by the end of November.
According to Minister of Health Nguyen Thanh Long, Vietnam has signed deals or reached agreements with foreign partners to secure 195 million doses this year. The country is expected to receive additional 38 million doses via the COVAX facility this month. As many as 94.7 percent of people aged 18 and older in 19 Southern cities and provinces have taken the first jabs.
The Vietnamese Government's strategy to get as many people vaccinated as quickly as possible now, especially those over 50 years old–is the right one, said Director of the Oxford University Clinical Research Unit Guy Thwaites in his interview with the Vietnam Government Portal. Though global vaccine supply has been notoriously difficult, especially for low and middle-income countries, the Vietnamese Government has managed to acquire significant numbers of vaccines and is currently giving shots to around one million people a day. This is a remarkable effort", he emphasized.
As Vietnam shifted away from the "Zero Covid-19" strategy to safe adaptation to the pandemic on October 11, vaccination is the key to helping the country gradually resume social and economic activities. The core of the new strategy is to flexibly and effectively contain the pandemic while speeding up economic recovery.
As of 6 pm on November 7 Vietnam has confirmed 968,684 Covid-19 cases since the start of the first outbreak in January 2020, ranking 40th out of 223 countries and territories worldwide. Of the total, 840,402 patients have been discharged from the hospital after making a full recovery from the disease.
Vietnam has also recorded 22,531 deaths, making up 2.4% of the total number of infections. Nearly 90 million vaccine doses have been administered nationwide, with 28.8 million people getting their second shot.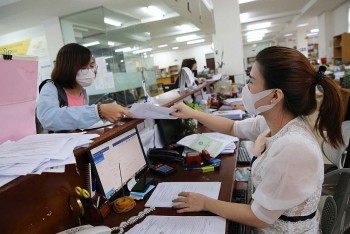 Economy
Vietnam Business & Weather Briefing (May 25): On the morning of May 25, SJC 9999 gold's price stayed at the same level as last week.