Vietnam Covid-19 Updates (September 16): 10,585 Fresh Covid-19 Cases Recorded
Following these latest cases, the nation is ranked 47th out of 222 countries and regions in terms of total infections, although it stands at 156th in terms of infections per one million people.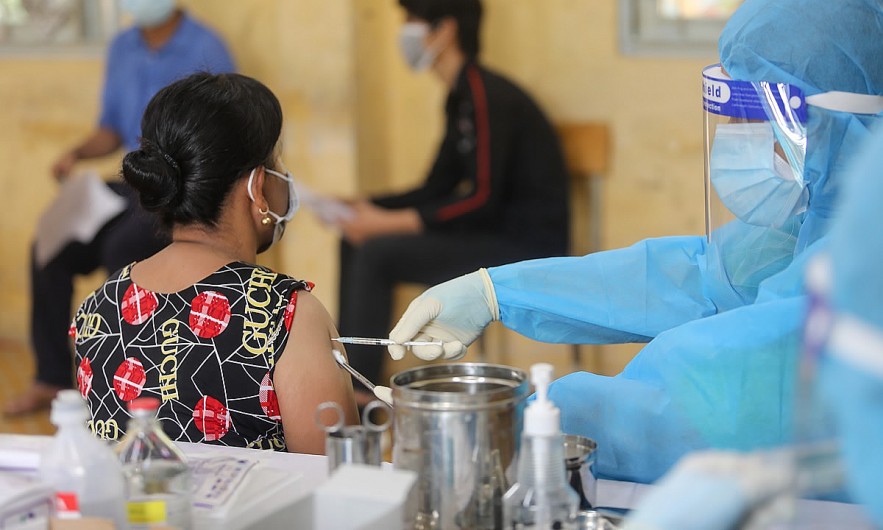 Photo: VN Express
10,585 fresh Covid-19 cases recorded, with HCM City down by over 1,000
The overall number of infections during the latest wave of the pandemic rose to more than 641,000 following an additional 10, 585 Covid-19 cases being detected by the Ministry of Health on September 15. Of the daily tally, 5,926 cases were found within the community with unclear sources of transmission, while the rest were contained in quarantine and lockdown areas.
Ho Chi Minh City, the country's biggest epicenter, continued to report the highest number of infections at 5,301, a fall of 1,011 from the previous day. The three localities recording the highest case numbers were Binh Duong with 3,228, Dong Nai with 808, and Long An with 424.
A total of 14,189 patients were declared free from the virus after going on to make a full recovery, increasing the overall number of recoveries to 412, 650.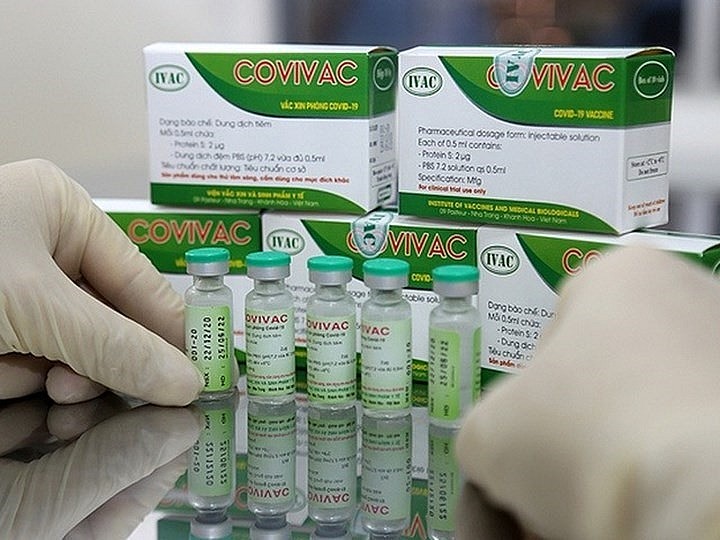 Photo: Lao Dong
Volunteers get second Covivac vaccine shots in second trial phase
Volunteers in the second phase of the clinical trials of the homegrown Covivac vaccine got their second shots on September 15. More than 50 volunteers received the jabs in the morning, and the number is expected to reach about 80 on the day, according to Associate Prof. Dr. Vu Dinh Thiem, Director of the National Institute of Hygiene and Epidemiology (NIHE)'s the clinical trial center.
The second phase, to last until September 20, is held in the Vu Thu district, the northern province of Thai Binh. It saw the participation of 374 volunteers who have been chosen and classified into three groups for the 3 mcg and 6 mcg dosages and a dose of AstraZeneca vaccine.
Covivac has been developed and produced by the Institute of Vaccines and Medical Biologicals (IVAC). It is the second homegrown vaccine approved by the Ministry of Health for clinical trials, after Nano Covax. The third phase would be conducted on more than 4,000 volunteers in Khanh Hoa, Bac Ninh and Thai Binh provinces. For Nano Covax, Quang said the producer and researchers on September 14 submitted the supplemented dossier on the vaccine and completed registration procedures.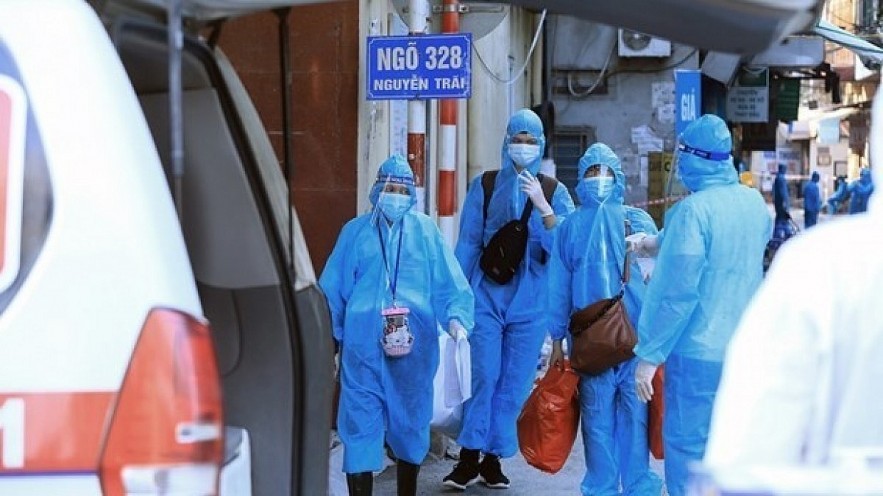 Photo: Baoquocte
Hanoi to allow takeaways, other shops to reopen in safe districts
Hanoi districts without new Covid-19 community transmission cases since September 6 will be allowed to reopen food and beverage establishments and other businesses from Thursday noon.
According to a decision issued by municipal Chairman Chu Ngoc Anh Wednesday, districts that have not recorded any coronavirus community transmission since September 6 would be allowed to reopen food and beverage places. However, only takeaways are allowed and they must be closed before 9 pm. Shops that sell office supplies, books, and other study materials, garages that repair vehicles, and electronic products shops are also allowed to reopen.
Of Hanoi's 30 districts, the 19 that meet the requirement for the reopening are Ba Dinh, Ba Vi, Bac Tu Liem, Cau Giay, Dan Phuong, Gia Lam, Hoai Duc, Long Bien, Me Linh, My Duc, Nam Tu Liem, Phu Xuyen, Phuc Tho, Quoc Oai, Soc Son, Son Tay, Tay Ho, Thanh Oai, and Ung Hoa.
All businesses and services must abide by coronavirus control measures like wearing masks and keeping distance, and make medical declarations. All customers must present QR codes when shopping. Officials have been asked to evaluate the results of social distancing orders to propose a plan for coronavirus prevention and economic recovery after September 21.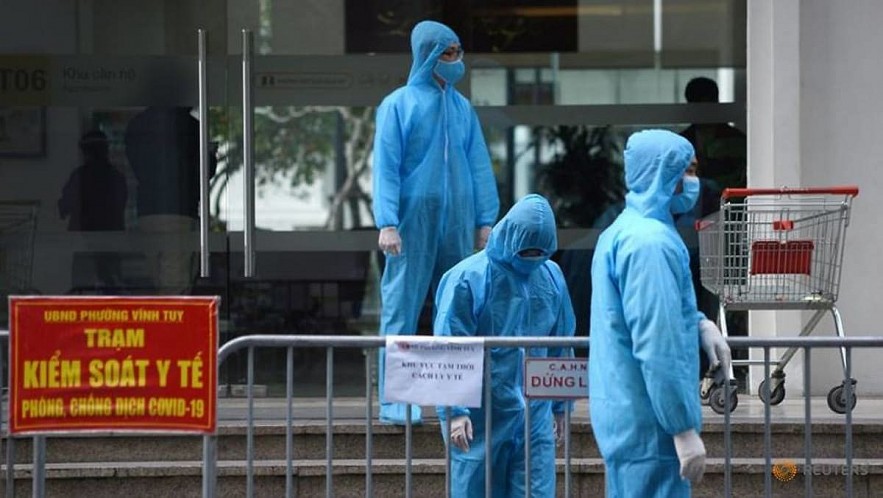 Photo: VN Express
HCMC relaxes shopping restrictions in three districts
HCMC will let residents of District 7, Cu Chi, and Can Gio go shopping once a week starting Thursday as part of a gradual reopening. Residents in other districts will have to continue to rely on military personnel and municipal authorities to do their grocery shopping for them until the end of the month, city authorities announced Wednesday. Small parks in "green" areas where the disease is considered to be under control can be opened with social distancing maintained, but big parks like Le Van Tam, Tao Dan, and Ban Nguyet Lake will remain closed.
The city will try out a "green Covid-19 card" on an app in the three districts before applying it to the whole city. The app will contain Covid-19 related information so users do not need to carry the relevant paperwork. Shippers are allowed to work from 6 a.m. to 9 p.m. and can travel inter-district, but they must test Covid-19 negative once every two days. Businesses that are allowed to operate from 6 a.m. to 9 p.m. include postal services, computer stores, stationery stores, eateries, and coffee shops, with the last two only allowed to provide takeaway services.
HCMC has recorded 309,700 Covid-19 cases in the fourth wave, nearly half of Vietnam's total. To date, it has undergone over 100 days of social distancing at various levels.
Following these latest cases, the nation is ranked 47th out of 222 countries and regions in terms of total infections, although it stands at 156th in terms of infections per one million people.
Moreover, more than 31.2 million people have now received at least one Covid-19 vaccine shot, with over 5.83 million people now being fully vaccinated.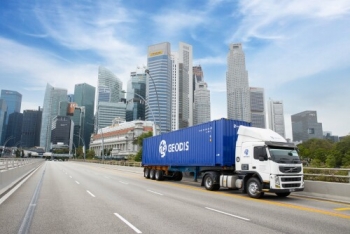 Economy
GEODIS, a global leading transport and logistics services provider, has expanded its road network in Southeast Asia to Vietnam; another step towards its ambition to develop a scheduled road service connecting Singapore to China.