Vietnam Covid-19 Updates (September 24): Van Don Welcomes Passengers With Vaccine Passports
As of the end of September 22, over 36.15 million doses of vaccine were given to people so far, including more than 29 million first shots and 7.05 million second jabs.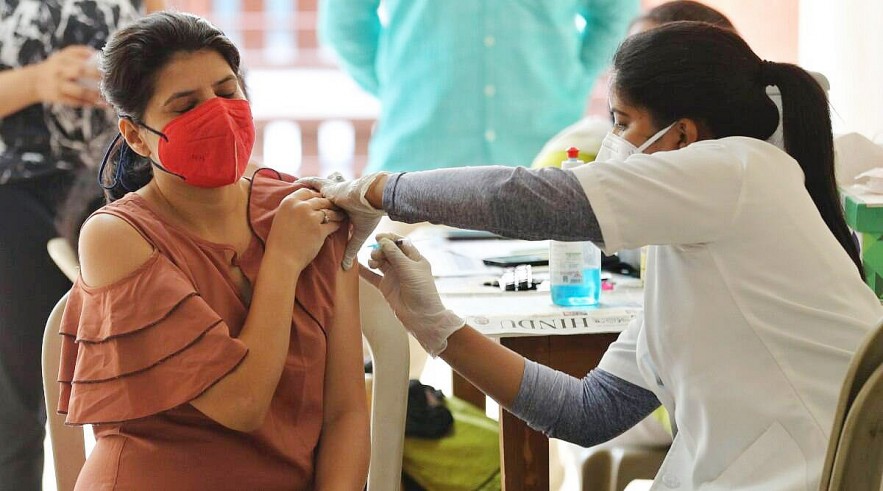 Photo: Hanoimoi
National caseload up by 9,472 on September 23
An additional 9,472 Covid-19 infections, including 7 imported cases, from 5 pm on September 22 to 5 pm on September 23, according to the Ministry of Health.
Ho Chi Minh City, which is the country's current largest pandemic hotspot, continued to report the highest number of infections with 5,052 cases, down 383 cases from the previous day. It was followed by neighboring Binh Duong province (2,764, down 1,415 cases), Dong Nai (760, down 170 cases), and Long An (190). The capital city of Hanoi logged 5 cases during the day.
Photo: VNA
Vietnam's homegrown Nanocovax Covid-19 vaccine candidate to be assessed by Indian institute
The Translational Health Science & Technology Institute (THSTI) of India will evaluate the immunogenicity of the Made-in-Vietnam Nanocovax Covid-19 vaccine candidate developed by Nanogen Pharmaceutical Biotechnology of Vietnam. A memorandum of understanding to this effect was signed at a ceremony held in Faridabad city of India's Haryana state on September 23.
Under the agreement, Nanogen will send cell samples of volunteers participating in the third trial phase of Nanocovax to the THSTI for assessment. Vietnamese Ambassador to India Pham Sanh Chau affirmed that the collaboration with the THSTI holds significant meaning for Nanogen in the research and development of the vaccine candidate.
The Indian institute's objective evaluation will help confirm the quality of Nanocovax and serve as a foundation for Nanogen to produce the homegrown vaccine for domestic use as well as for export. THSTI is an institute of the Department of Biotechnology at the Ministry of Science and Technology of India. It has taken part in various vaccine development, assessment, and trials in the country.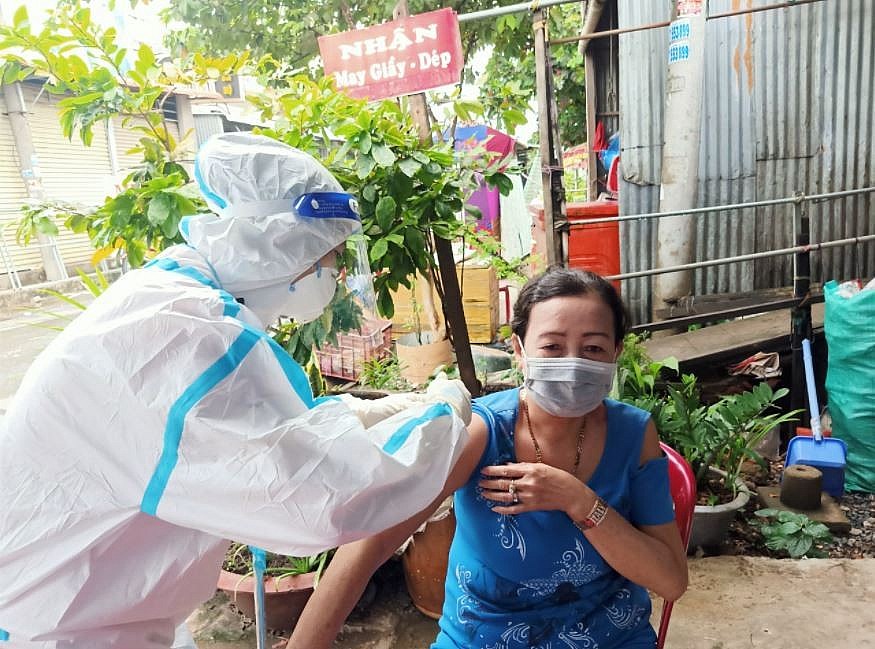 Photo: Bao An Giang
Localities ease restrictions as Covid spread slows
Ba Ria-Vung Tau and Long An, two neighboring provinces of Ho Chi Minh City. Starting Thursday, all eight towns and districts of Ba Ria-Vung Tau, including the beach town of Vung Tau, imposed Directive 15, apart from areas still under lockdown. Meanwhile, in Long An, Directive 15 also took effect in all 15 towns and districts from Wednesday. In both provinces, restaurants and eateries are allowed to resume operation but must only serve takeaways.
From Thursday, Dong Thap Province in the Mekong Delta will also switch from Directive 16 to 15. In the delta's Tien Giang Province, Chau Thanh is the only district left imposing Directive 16, with the entire province placed under Directive 15 since Monday.
Central Khanh Hoa Province, home to Nha Trang beach town, will reopen grocery stores, hair salons, and vehicle washing services from Friday after nearly three months of suspension. People are also allowed to go out to exercise in parks, on tennis courts, and the beach, as long as they ensure a safe distance and not gather in crowds.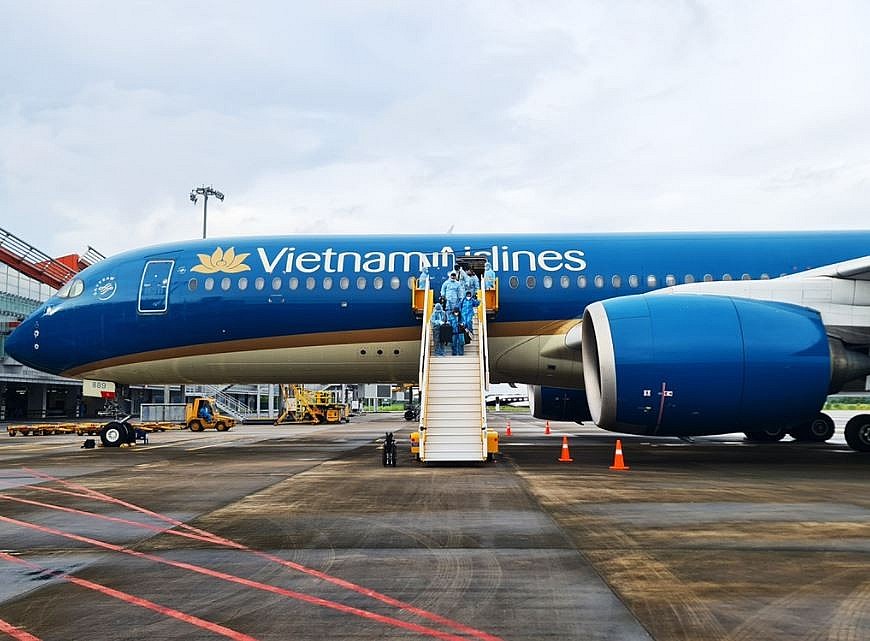 Photo: Nguoi Lao Dong
Van Don airport welcomes over 300 passengers from France with "vaccine passports"
Van Don International Airport in the northern province of Quang Ninh on September 23 welcomed an international flight carrying 301 passengers from France, who are eligible for the pilot "vaccine passport" program of the Ministry of Health.
Flight VN18 was the fourth and last one that the airport had received in its pilot period of welcoming flights carrying passengers with "vaccine passports" to Vietnam. Passengers must prove that they are in a good health condition, fully vaccinated against Covid-19, and show negative RT-PCR/RT-LAMP testing results within 72 hours before departing, and follow all preventive measures throughout the trip. The passengers will undergo seven-day concentrated medical quarantine in line with the Ministry of Health's regulations at FLC Ha Long hotel.
Van Don is the first airport in Vietnam to welcome international flights with a seven-day medical quarantine scheme. So far, 943 Vietnamese citizens have been brought home under the program.
The country has to date logged 7278,435 cases. A total of 6,226 patients were given the all-clear on September 21, raising the total number of recoveries to 493,488. The death toll rose to 18,017 after an additional 236 deaths were announced on the same day.
As of the end of September 22, over 36.15 million doses of vaccine were given to people so far, including more than 29 million first shots and 7.05 million second jabs.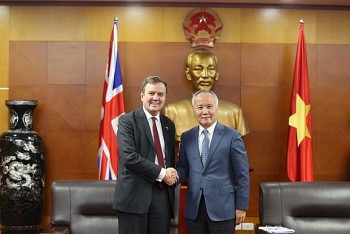 Economy
UK ready to boost CPTPP's economic firepower, said the Trade Minister on Vietnam visit