Vietnam Covid-19 Updates (September 26): Vietnam To Ease Social Distancing By September 30
As of 6 pm on September 25, Vietnam has recorded 746,678 coronavirus cases since the start of the outbreak in January 2020.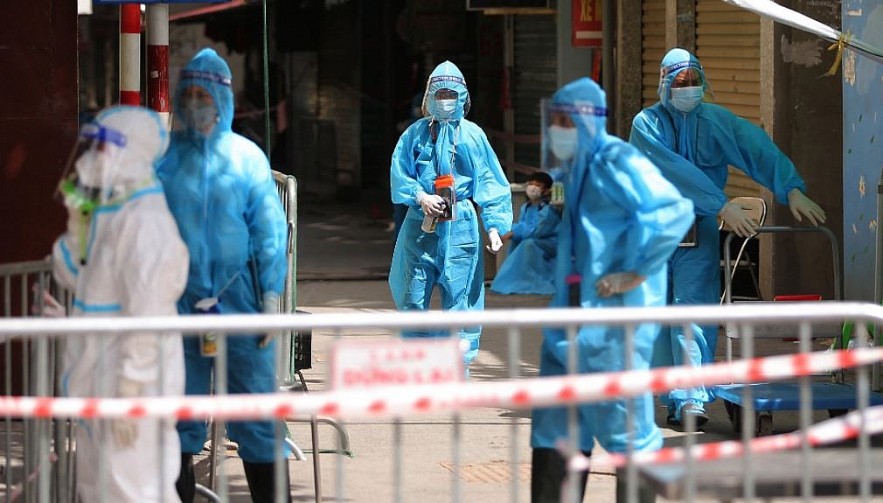 Photo: Doanh Nghiep Tiep Thi
Vietnam records 9,706 new Covid cases over 24 hours
Vietnam has recorded 9,706 coronavirus cases from 6 pm on September 24 to 6 pm on September 25, an increase of 1,152 cases compared to the previous day, the Ministry of Health said in its coronavirus update. Of the new infections, 4,377 cases were detected in the community through test screening or random testing, 24 tested positive upon returning to Vietnam from overseas, and the rest were documented in quarantine or lockdown areas.
Ho Chi Minh City, the country's largest coronavirus hotspot, registered 4,046, up by 260 cases compared to the previous day. It was followed by Binh Duong, another coronavirus hotspot in the south that recorded 3,629 new cases, up by 651 cases. Hundreds of cases each were detected in other southern localities, with Dong Nai documenting 996 infections, Long An 193, Binh Phuoc 147, and An Giang 117.
Central localities reported a slight decrease in infection numbers, with Binh Dinh recording 39, Khanh Hoa 25, Da Nang 11, and Phu Yen 10. Ha Nam, a new coronavirus hotspot in northern Vietnam, reported 66 cases during the past 24 days. The province established a field hospital to treat patients under the 3-tiered treatment model.
Photo: VGP
Vietnam to ease social distancing by September 30
Vietnam will gradually ease social distancing in a controlled way by September 30 to support socio-economic development, said Prime Minister Pham Minh Chinh. Chinh, who is also head of the National Steering Committee on Covid-19 Prevention and Control, was speaking at an online meeting with leaders of ministries, centrally-run cities, and provinces, as well as districts and communes nationwide, on September 25.
He asked the leaders of ministries and localities to review the ongoing fight and introduce solutions to achieve the goal. The PM also announced that the National Assembly Standing Committee has agreed with the Government's proposal on promulgating a policy to support employees and employers affected by the pandemic from the Unemployment Insurance Fund. He requested relevant ministries, agencies, and localities to well implement this policy to promptly support employees and employers during the challenging period.
According to Minister of Health Nguyen Thanh Long, the outbreak is showing signs of abating nationwide, especially in major southern hotspots such as Ho Chi Minh City, Binh Duong, and Long An. Vietnam has confirmed 72,236 new infections during the week, a fall of 9.7% compared to the previous week, the minister said.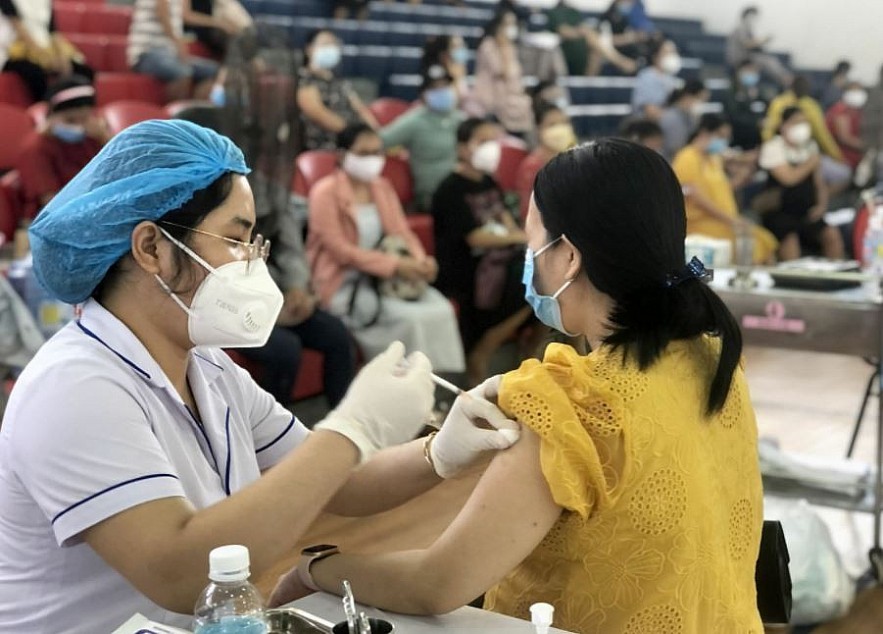 Photo: Sputnik
HCM City: most shippers vaccinated against Covid
As many as 160,000 shippers in Ho Chi Minh City have received at least one shot of vaccine against coronavirus, with 33,025 of them getting full two shots, reported Deputy Director of the municipal Department of Industry and Trade Nguyen Nguyen Phuong at a press conference on September 24.
According to Phuong, about 2,000 shippers have not been vaccinated, and the authorities of districts are working hard to accelerate vaccinations campaigns in their locality. He also said the department had a meeting with delivery service providers on September 24, the day those businesses began to conduct testing for their own shippers, and suggested that the businesses distribute rapid antigen test kits to their shippers so that they can test themselves once every three days.
As of September 23, 6,790,745 people in HCM City received one shot of vaccine, and 2,278,043 received full two shots. According to Deputy Director of the city's Centre for Disease Control Nguyen Hong Tam, 95 percent of local people aged over 18 have been vaccinated against Covid with one shot. The center currently still has more than 1 million doses left.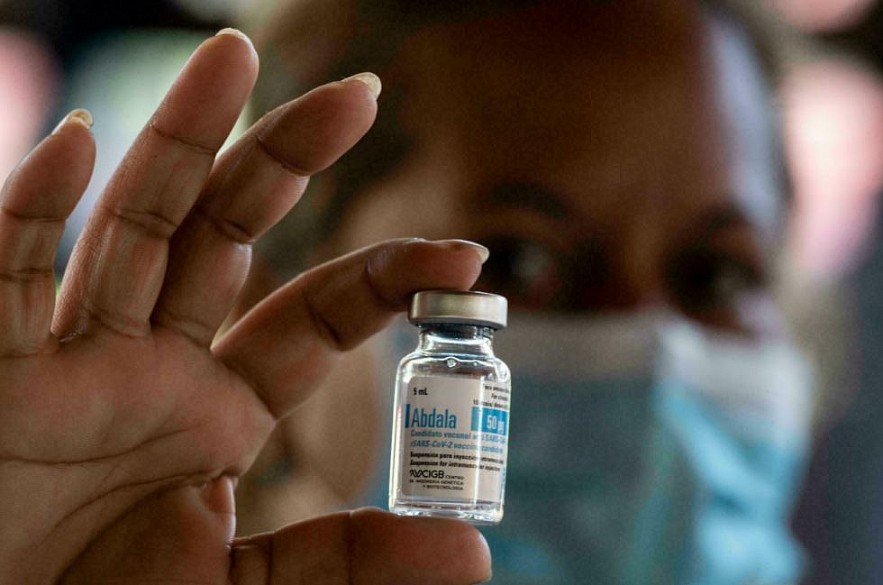 Photo: France 24
1.05 million doses of Cuban Covid-19 vaccine on way to Vietnam
900,000 doses of the Covid-19 Abdala vaccine developed and produced by the Centre for Genetic Engineering and Biotechnology (CIGB) of Cuba were handed over to the Vietnamese Embassy in the country on September 24 (Cuba time).
On the same day, the Cuban Defence Ministry also presented 150,000 doses of the Abdala vaccine to the Vietnamese defense attaché in the country. All the vaccine doses will be transported to Vietnam on the special plane serving the overseas working trip by President Nguyen Xuan Phuc and a high-ranking delegation of Vietnam.
President Nguyen Xuan Phuc made an official friendship visit to Cuba on September 18-20 and then traveled to the US to attend the High-level Debate of the UN General Assembly's 76th session (UNGA 76) in the US.
As of 6 pm on September 25, Vietnam has recorded 746,678 coronavirus cases since the start of the outbreak in January 2020, and 742,174 locally acquired infections following the resurgence of the virus nearly five months ago. Of the total, 511,370 patients have been discharged from the hospital after making a full recovery from the disease.
The September 25 figure has raised the Covid-19 death toll in Vietnam to 18,400, making up 2.5% of the total number of infections and 0.4% higher than the average death rate globally. More than 37.5 million vaccine doses have been administered nationwide, with 7.55 million people getting full jabs.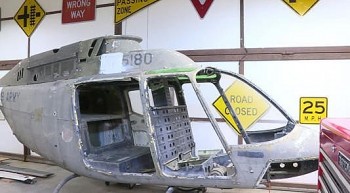 World
A piece of military history related to Vietnam is coming to life with a special project in a small Barton County townm in the US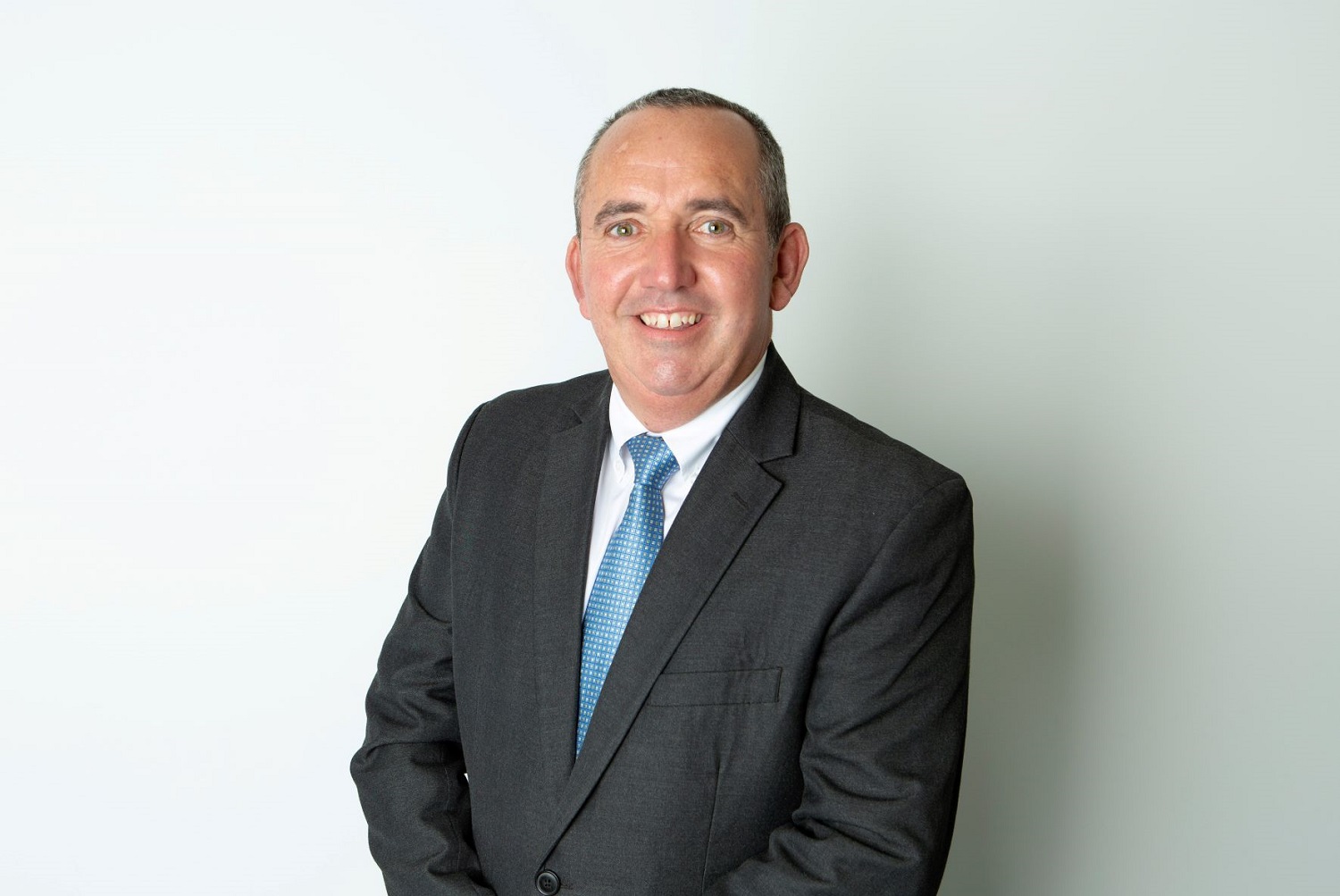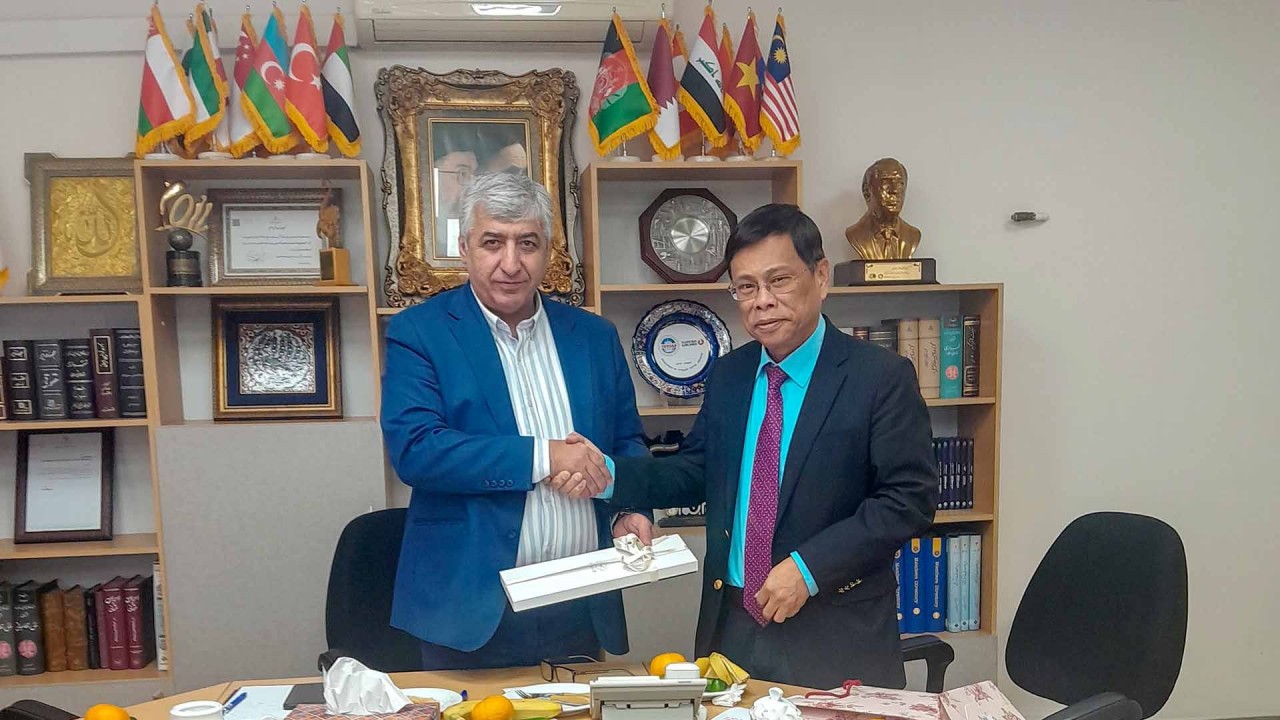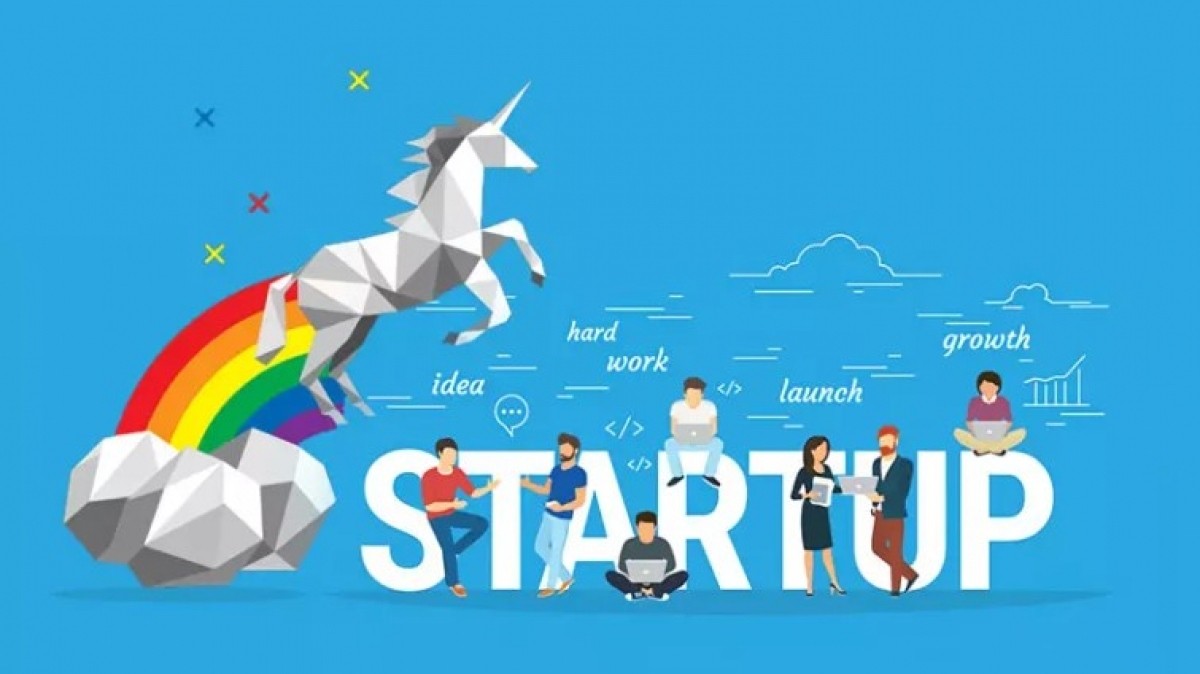 National
Vietnam News Today (Jan. 31): Vietnam joins "golden triangle of startups" in Southeast Asia; Vietnam Airlines Group serves 2.4 million passengers during Tet holiday; Con Dao among 16 best island vacations in the world; Vietnam to send 20 teams to VEX Robotics World Championship 2023.
January 31, 2023 | 06:19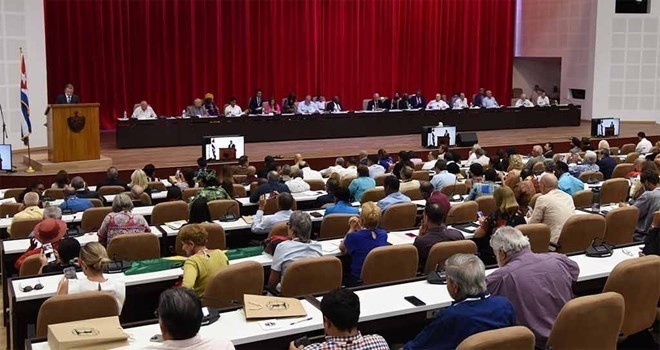 National
A Vietnamese delegation led by deputy head of the National Assembly's Committee for External Affairs Le Anh Tuan attended the fifth International Conference For World Balance in Havana on January 24-28.
January 30, 2023 | 14:47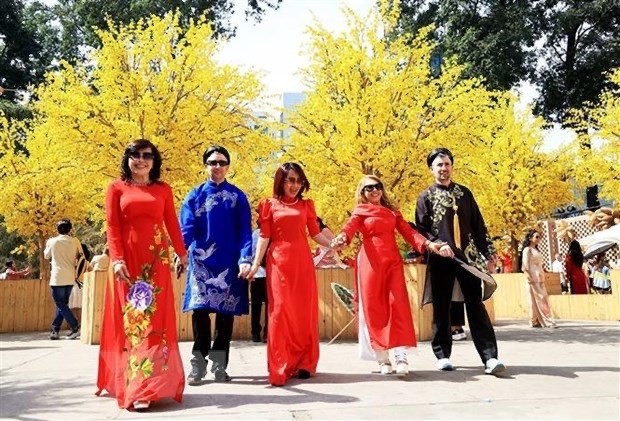 National
Vietnam News Today (Jan. 30): Vietnam's FDI projected to reap up to 38 bln USD in 2023; Cold wave grips northern Vietnam before drizzling rain falls; 2023 a promising year for tourism: official; High lunar New Year shopping and travel demand fuels CPI in January.
January 30, 2023 | 06:00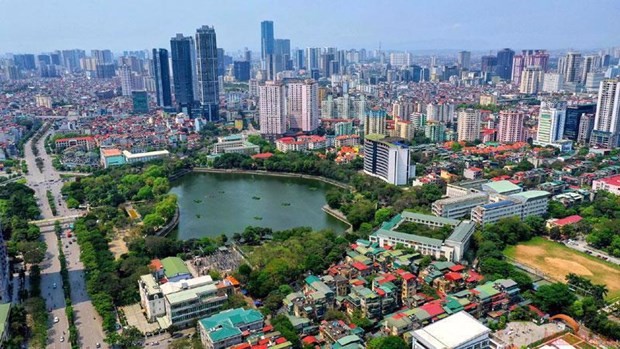 National
Vietnam News Today (Jan. 29): Quang Ninh: Cross-border trading with China resumed after Tet; Hanoi in the world's top three culinary destinations: Tripadvisor; Intertwined opportunities, challenges for Vietnam's economy in 2023; Supermarkets, traditonal markets gradually resume normal operations amid abundant supply.
January 29, 2023 | 06:45