Vietnam Covid-19 Updates (September 29): Vietnam Single Day Tally Lowest In Two Months
Over 40 million people have received at least one Covid-19 vaccine shot and almost 8.6 million have been fully vaccinated.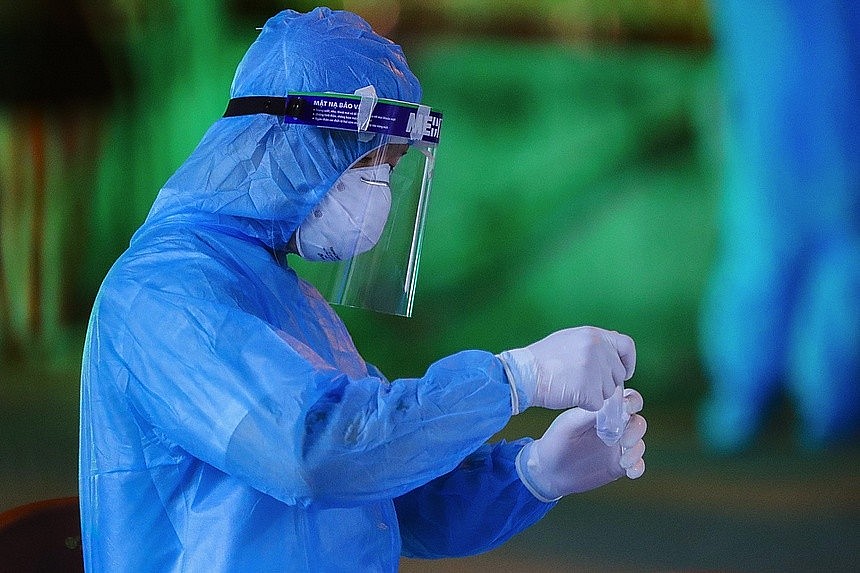 Photo: Zing News
Vietnam single day Covid-19 tally lowest in two months
The Health Ministry confirmed 4,583 new Covid-19 patients in 34 localities Tuesday, marking the nation's lowest daily tally since July 20. The health ministry also confirmed 178 new Covid fatalities Tuesday, including 131 in HCMC and 15 in Binh Duong.
Binh Duong and Dong Nai provinces that border Ho Chi Minh City accounted for most of the new infections, at 2,575 and 787, respectively, followed by the southern metropolis with 377. However, in the past 24 hours, HCMC has detected 3,417 positive cases via rapid antigen tests as part of its mass screening campaign. These cases are yet to be added to the national database.
Since August 20, HCMC has detected around 150,000 cases via the rapid antigen test. The city is reviewing these cases before adding them to the national database to avoid overlaps.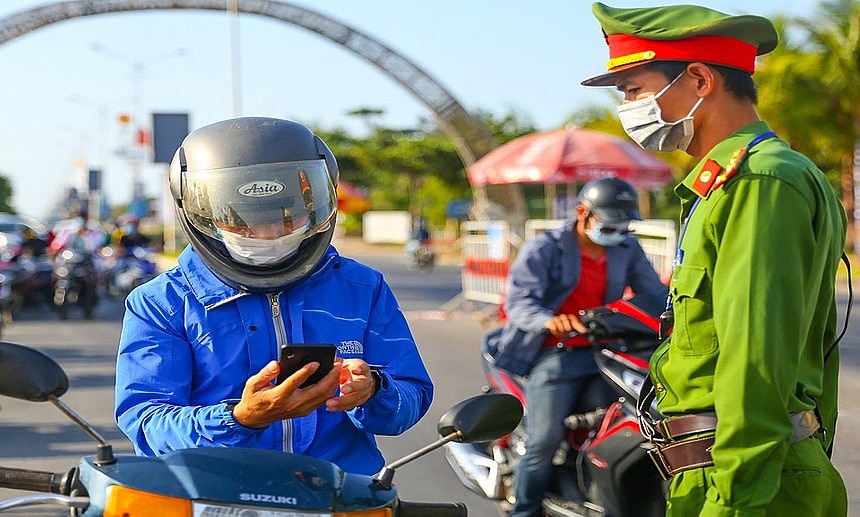 Photo: Zing News
HCM City wants tax reduction for Covid-19 affected businesses
The Ho Chi Minh City People's Committee has made several suggestions for the Ministry of Finance's decree to support businesses and individuals affected by the pandemic, including ensuring bank lending rates are no more than 2 percent higher than deposit interest rates.
In a document it sent to the Government, it also suggested reducing corporate income tax, value-added tax, and land rents, extending tax payment deadlines, and subsidizing interest. It called for cutting corporate income tax by 50 percent for businesses with annual revenues of less than VND 200 billion (US$ 8.8 million) this year and by 30 percent for 2022 and 2023. It said the costs of testing workers, medical treatment, food and living costs, and personal protective equipment such as masks should be tax-deductible. It called for waiving income tax, value-added tax, natural resources tax, and environmental protection tax on household and individual businesses in the second half of 2021 and the next two years, and income tax for some employees. It sought a halving of value-added tax for the last three months of this year and the next two years.
The deadline for filing tax should be extended until the second quarter of next year without penalty for late payment, it said. It suggested that the land rent payable should be cut by 50 percent for all businesses this year, and fully waived for tourism and related businesses. Procedures to borrow from banks and rollover debts should be simplified, it added.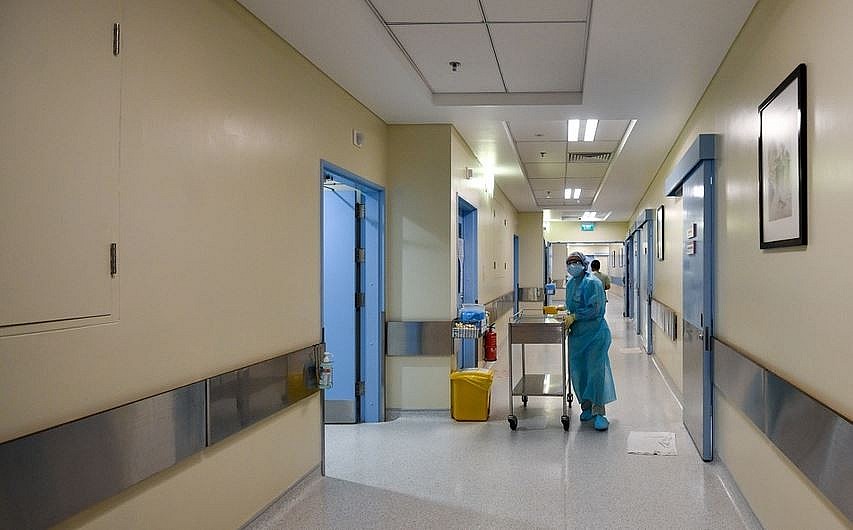 Photo: Zing News
Seven HCM City localities bring Covid-19 pandemic under control
Thu Duc City and District 7, along with Cu Chi, Can Gio, Nha Be, Go Vap, and Phu Nhuan districts in Ho Chi Minh City announced they have contained the SARS-CoV-2 virus, meeting criteria for pandemic control by the Ministry of Health. The news was unveiled by the Ho Chi Minh City Steering Committee for Covid-19 Prevention and Control during a press conference on September 28.
The southern city's administration is now finalizing a draft directive on adjusting safe, flexible, and effective measures to adapt to the new context, aiming to control the COVID-19 epidemic and at the same time boost economic recovery. HCM City plans to ease strict social distancing measures from October 1, marking the gradual resumption of socio-economic activities.
As of September 27, HCM City had recorded more than 376,000 infection cases. As the country's largest Covid-19 hotspot it has experienced over four months of social distancing measures of various levels. So far over 9.7 million doses of Covid-19 vaccines have been administered in the city, with 100% of people over 50 years old being fully vaccinated with their first jab.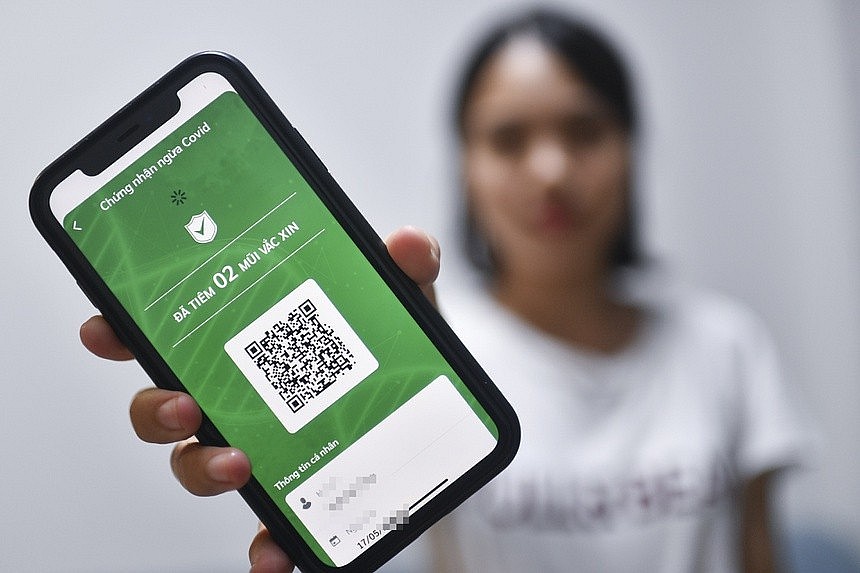 Photo: Zing News
Hanoi prepares for reviving tourism activities
As Vietnam has not yet opened its doors to international tourists, tourism enterprises in Hanoi are devising plans to welcome back domestictourists. Unique and attractive products are being developed and many stimulus programs will be launched to ensure safety for tourists and those working in the industry.
The Hanoi Department of Tourism asked relevant agencies to form attractive and specialized tourism products and services to create new experiences, meeting the needs and tastes of holidaymakers in the new normal situation. Given the high risk of possible Covid-19 outbreaks, meeting the pandemic prevention and control requirements and ensuring safety for visitors and the community remains a priority. According to Tran Trung Hieu, Deputy Director of the Hanoi Department of Tourism, businesses, and tourists will have to actively comply with safe tourism standards and products.
Currently, the city is finalizing scenarios of economic activity in line with each pandemic situation, he said, adding that tourism companies should closely follow these scenarios.
The coronavirus death toll in Vietnam has gone up to 18,936, including 18,901 recorded within the fourth Covid-19 that hit the nation five months ago. So far 766,111 fourth wave infections have been recorded nationwide, 554,762 of whom have recovered.
Over 40 million people have received at least one Covid-19 vaccine shot and almost 8.6 million have been fully vaccinated.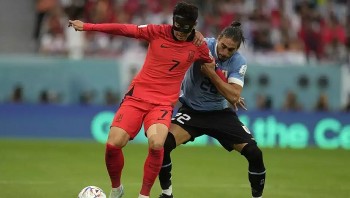 World
Both South Korea and Ghana are searching for their first wins at this year's World Cup. Ghana are facing the prospect of an early elimination from World Cup 2022 Group H when they travel to the Education City Stadium to face South Korea on Monday.