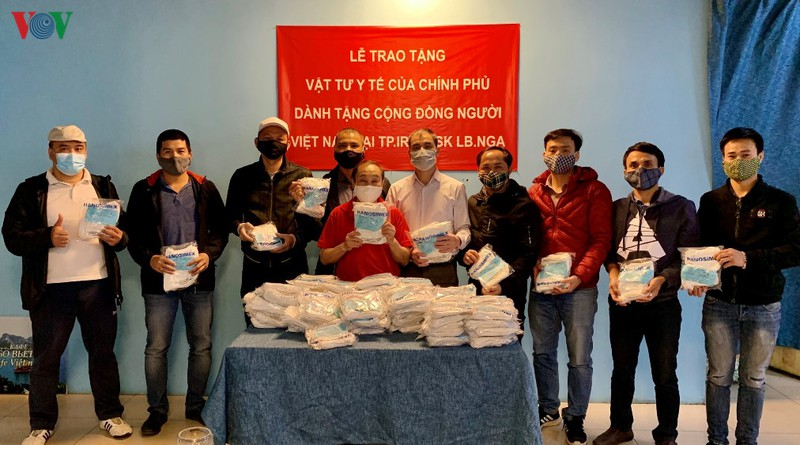 The handover ceremony of medical masks to the Vietnamese community in Russia (Photo: VOV)
The masks which were transported to Russia on a recent flight of the Vietnam Airlines to repatriate Vietnamese in Russia, were handed over to The Consulate General of Vietnam in Ekaterinburg.
The Vietnam Consulate General in Ekaterinburg on June 3 handed over part of the masks to Vietnamese associations in the city. It will continue to distribute the remaining to Vietnamese living in other localities in the region, such as Kazan, Irkutsk, Novosibirsk, Ufa, Orenburg, Tyumen.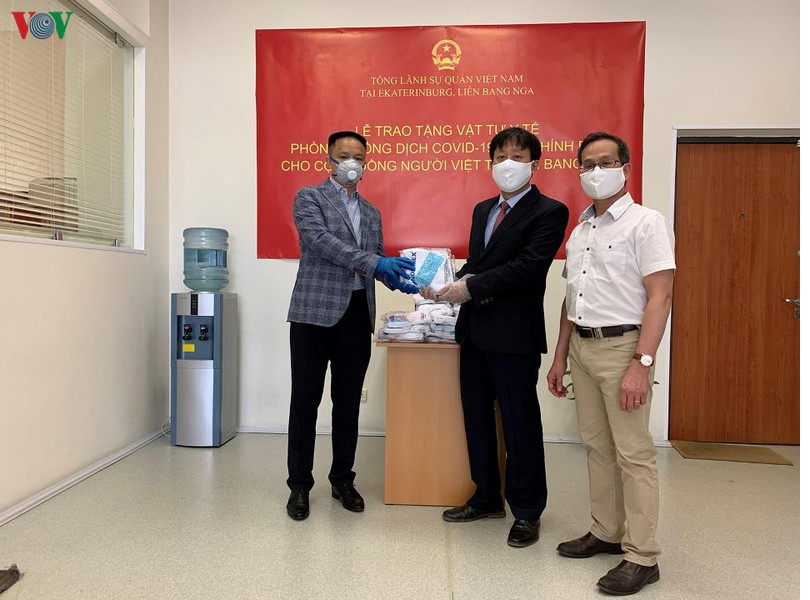 Photo: VOV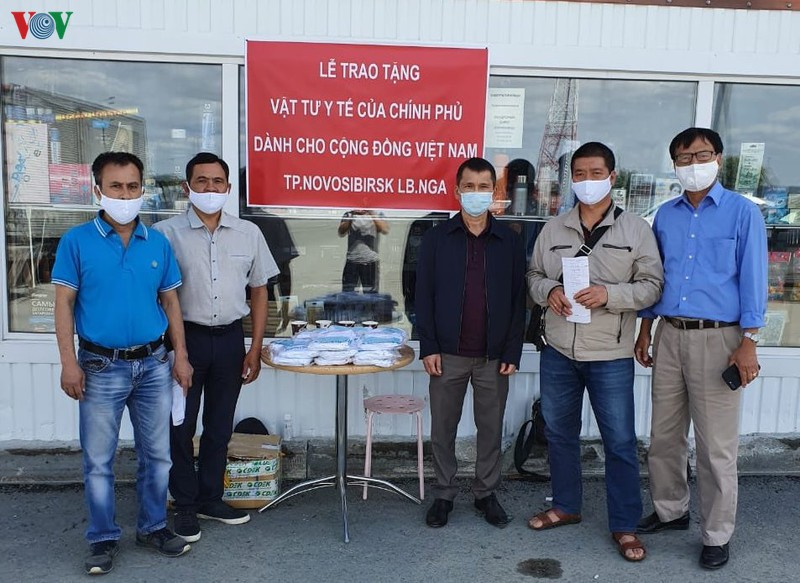 Photo: VOV
Since the outbreak of Coronavirus in Russia, the Consulate General of Vietnam in Ekaterinburg has actively supported Vietnamese community such as providing information relating COVID-19 prevention, organizing mutual support groups and assisting translation.
Malie Nguyen