Vietnam emerges as R&D centre of tech giants
Samsung Electronics has built a research and development (R&D) centre worth US$ 200 million in Vietnam, while Qualcomm has set up its first regional R&D facility in Hanoi.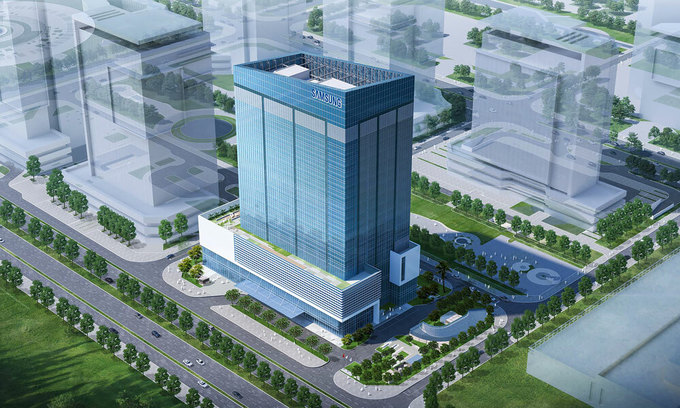 An artist's impression of Samsung Electronics's Research and Development Center in Tay Ho District, Hanoi. Photo courtesy of Samsung.
Samsung said the R&D centre, the first of its kind outside the Republic of Korea, is under construction in Tay Ho district, Hanoi, and it is scheduled to be completed in 2022, employing 3,000 engineers.
It has invested over $17 billion into Vietnam, according to the group. It operates two smartphone factories in the north and a household product manufacturing hub in Ho Chi Minh City.
Apart from Samsung, many other tech firms like Grab, LG, Panasonic and Toshiba have also invested in R&D activities in Vietnam over the past years.
Hanoi is hosting Qualcomm's first research and development facility in Southeast Asia as the tech giant looks to serve its local partners.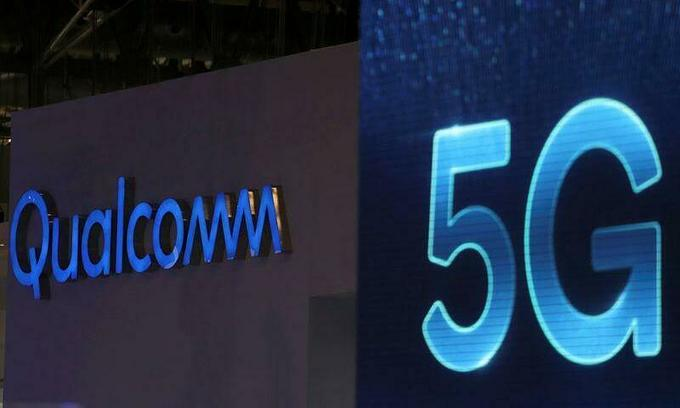 Qualcomm and 5G logos are seen at the Mobile World Congress in Barcelona, Spain, Feb. 26, 2019. Photo: Reuters
The California-based tech giant said the new facility, opened last June, aims to develop wireless technologies (4G, 5G) and Internet of Things (IoT) and provide testing services to local manufacturing partners such as VinSmart, BKAV and Viettel.
The testing centre has three labs: a radio frequency (RF) lab to test radio chips and design evaluation and calibration; another to test power consumption and performance metrics (PPT); and a lab to adjust and test image sensors and measure the quality of sensor results. The last could refer to Image Signal Processor (ISP) units or the Snapdragon system on chip (SoC) in Qualcomm's virtual fingerprint recognition feature, since the company does not produce image sensors.
These are the biggest R&D centres of Samsung and Qualcomm in Southeast Asia, which provide technological research for global projects.
Competition in human resources attraction
Following the roll-out of R&D projects in Vietnam, teach giants will have to seek for high-quality human resources.
Thieu Phuong Nam, General Director of Qualcomm Indochina, said once Vietnam becomes a new technological centre that lures many big companies and groups, there will be a competition in workforce attraction.
Working conditions and "technology assets" would decide the attractiveness of the tech giants, he said, adding that Qualcomm is suitable for engineers who want to enrich 5G-related skills.
Meanwhile, Samsung has strength in personnel training that has been launched by the group since 2012. With 11 innovation labs at universities, and an array of cooperation programmes in training, Samsung has helped students with mobile research of international standards.
Challenges facing domestic firms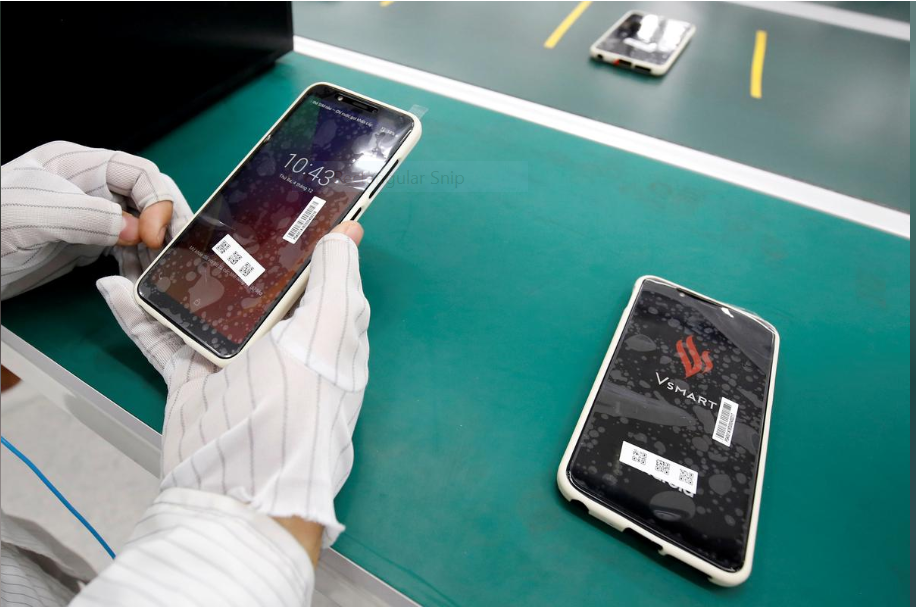 Vingroup JSC, Vietnam's biggest-listed firm by market value, had signed a deal with Qualcomm to produce 5G smartphones in the country. Photo: Reuters
The operation of such tech giants will also generate a range of challenges to domestic firms, said Vu Thanh Thang, BKAV Vice Chairman. "The biggest challenge facing domestic tech firms is the direct competition with foreign rivals who have substantial potential."
Thang suggested local firms orient themselves to become global groups and brace for such difficulties, while beginning personnel training in service of R&D activities.
Domestic and foreign firms are both rivals and partners, according to the BKAV Vice Chairman. The development of domestic enterprise like BKAV would help to lure foreign businesses in R&D.
Many technological products of Vietnam such as smartphones of VinSmart, AI cameras of BKAV and internet equipment of Vietnam Posts and Telecoms Group (VNPT) have used electronic components of Qualcomm.
Samsung said through investment in R&D activities, the group hopes to create a premise for Vietnam to anticipate the Fourth Industrial Revolution./.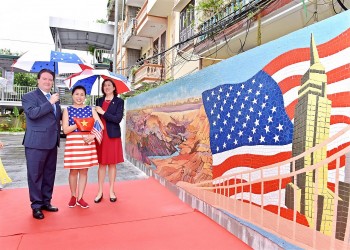 Multimedia
A ceramic mosaic mural named "Vietnam - US friendship" depicting the natural and cultural heritages of the two countries, was just revealed in Hanoi