Vietnam expects warm weather during Lunar New Year
Vietnamese people are to enjoy this Tet (Lunar New Year) with warmer weather patterns. No thunderstorms, lightning or hail are in the forecast, meteorologists announced.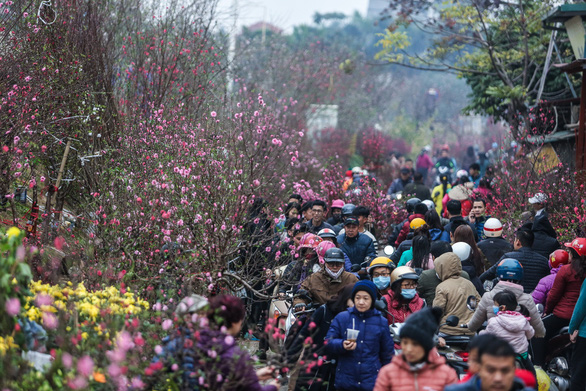 Northern Vietnam is forecasted to experience an unusually warmer Tet this year (Photo: aFamily)
Speaking on January 26, Tran Quang Nang, head of the National Center for Hydro-Meteorological Forecasting's weather forecast department, said that northern provinces are expected unusually warm weather during and after Tet holiday. Temperature difference, in comparison with previous years, might reach 0.5-1 degree Celsius. Some provinces might have light rains, drizzles, morning fog, aFamily reported.
Two weeks ahead of Tet, however, northern people will brace for another cold spell, especially at night and early morning. The cold air is forecasted to weaken when New Year's Eve is just three days away.
Central region, however, is forecasted to be cloudy during Tet, mercury ranges from 19-24 degrees Celsius, Nang was quoted as saying.
Meanwhile, Tet holiday in Ho Chi Minh City will be sunny with temperature stays between 23-35 degrees Celsius.
At the meeting, Hoang Phuc Lam, deputy director of the center, emphasized that dangerous weather phenomena like lightning and hail are less likely than last year.
As reported by VNE, on the Lunar New Year's Eve and Tet 2020, northern localities including Hanoi were lashed by thunderstorms and hail and more than 1,500 houses had their roofs blown away by strong winds.
U.S. website AccuWeather forecast temperatures of 16-22 degrees Celsius in Hanoi on the first three days of the new lunar year.
The Year of the Buffalo will reach its peak on February 12.
Severe salinity intrusion in the Mekong Delta, Vietnam's agriculture hub and the biggest fruit-producing region, coincides with the Lunar New Year celebrations. On Vam Co River, the seawater could intrude 85-95 km inland, and 45-52 km on the Cai Lon River.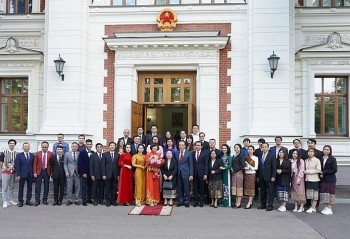 Friendship
The Vietnamese Embassy in Cuba will make efforts to consolidate and cultivate the special Vietnam-Laos relationship in the spirit of respect and support for mutual benefits.