Vietnamese youngsters long for outbound travels
As the COVID-19 pandemic has been gradually put under control, travel enthusiasts around the world, including Vietnamese, are longing for the days they can onboard a flight and make their much-awaited overseas trips.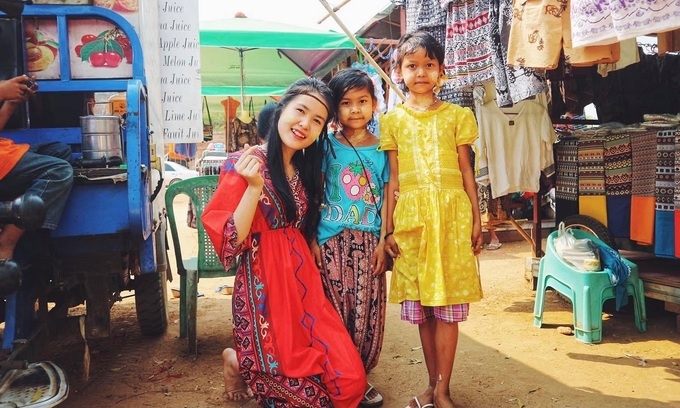 Lan Phuong on a trip in Myanmar in March, 2019 (Photo courtesy of Lan Phuong)
Ngo Quan, 30, an overseas student in the UK, has the habit of traveling to European countries every 2-3 weeks before the advent of COVID-19 pandemic. During his return to Da Nang, Vietnam last year, he was stuck in the city as a new COVID-19 wave broke out, which really gave him "itchy feet".
In an interview with VNE, Quan said Vietnam had been doing a great job in COVID-19 containment. He also expressed his hope that international travel would be valid in 2021.
"I really hope Vietnam's vaccine rollout would be successful. There has been a proposal of travel bubble among countries with good pandemic control. If neighboring countries could well contain the situation, I believe outbound travel could resume its operation", Quan said.
Lan Phuong, 25, shares the same viewpoint with Quan.
"The coronavirus re-emerged Vietnam in early 2021 but it has been basically put under control. I have high hope that life will soon return to a new normal, outbound travel will be valid in the near future", Phuong was quoted as saying. She used to travel every one or two months.
Her plan to visit China, Indonesia and Campuchia in 2020 was canceled due to travel restrictions and health concerns.
"It was kind of a letdown. To ease the sadness, I visited a lot of places in Vietnam, which did satisfy my thirst for travel. I was really excited and proud of Vietnam's natural beauty.
"Now that several counties are starting to kick off vaccination campaigns, things are getting better. I think international travel will be greenlighted in late 2021 or early 2022", Minh Duc, 28, another travel lover, told VNE.
Duc is hoping his upcoming trips to Nepal and Central Asia will be a blast with more diverse experiences. However, according to the young man, international travel expenses would probably not be the same.
"I think the expense will be higher due to social distancing orders. Holidaymakers would less likely to be able to fully enjoy the experiences on offer", he said.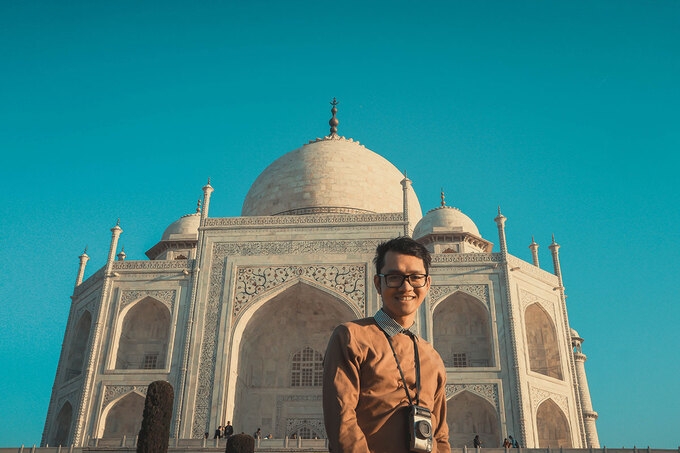 Minh Duc in India back in March 2020 (Photo courtesy of Minh Duc)
Meanwhile, Hoang Anh, 28, is more cautious when it comes to international tourism, which he thought could not be active until 2023. Traveling was his monthly ritual before the COVID-19 pandemic.
"The outbreak has stalled my plan to travel around the world in three years with my girlfriend. Instead, we decided to get married, taking wedding photo albums in different destinations in Vietnam", Hoang Anh said. "When the pandemic is over, we would continue with our plan to go and discover 195 countries and climb high mountains".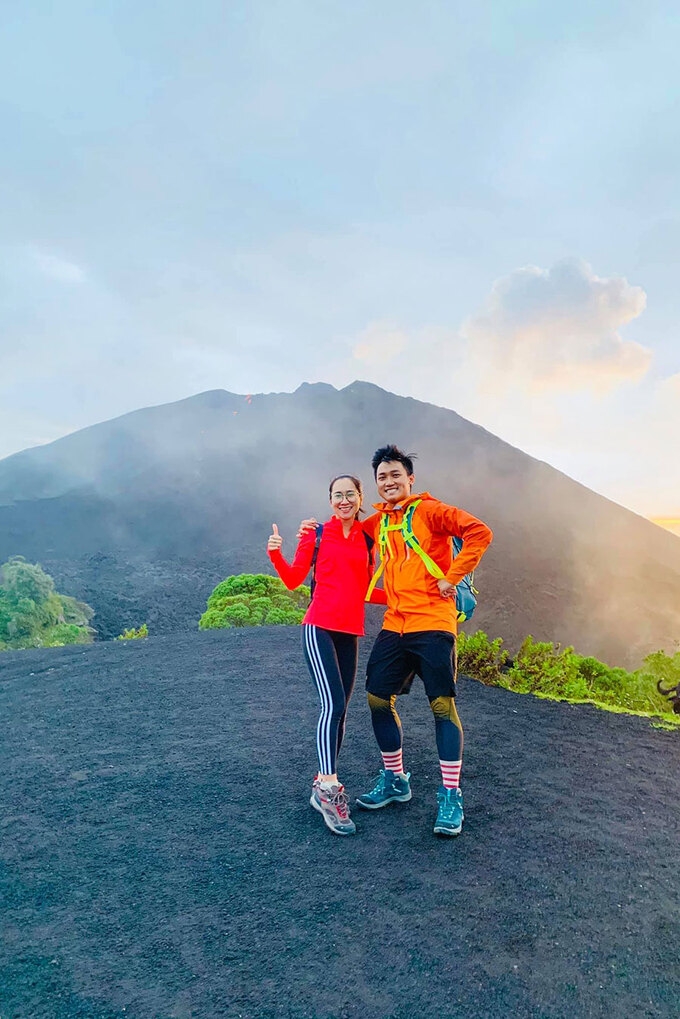 Hoang Anh and his wife (Photo courtesy of Hoang Anh)
Make in Vietnam
Vietnam introduced potential for trade and investment to Algeria's localities