Vietnam seeks Covid-19 vaccine support from China, Russia, and India
Vietnam wished to cooperate with India and Russia in researching and producing the Covid-19 vaccine while requiring China to support it with the vaccine.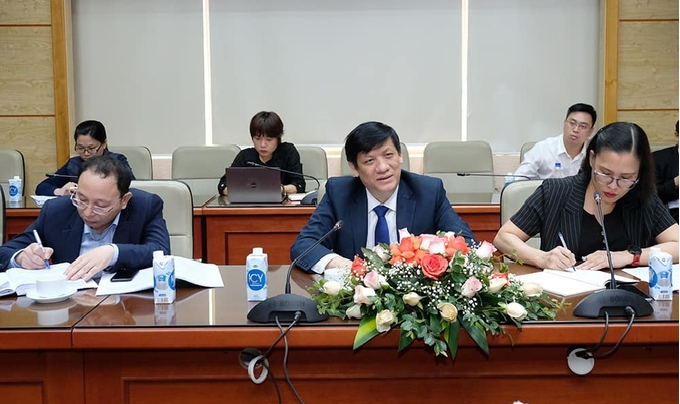 Minister of Health Nguyen Thanh Long (M) works with the Ambassador of China, India, and the Minister Counselor of the Russian Embassy in Vietnam on March 31 morning. Photo: Vnexpress
Minister of Health Nguyen Thanh Long expressed his desires while receiving diplomatic representatives of China, India, and Russia, Vnexpress reported.
Working with Ambassador Xiong Bo, Minister Long required China to support Vietnam with the Covid-19 vaccine to inject for prioritized groups, including Vietnamese citizens wanting to travel, trade, and study in China.
The Company for Vaccine and Biological Production No.1 (Vabiotech) is the focal point responsible for accessing, exchanging, and evaluating the overall resources and availability of Covid-19 vaccine from the Chinese partners as well as the need of using vaccines domestically.
"We hope to soon receive the registration and license form for the China-made Covid-19 vaccine. Upon receiving the form, the licensing will be quickly carried out within two weeks", Minister Long said.
Vietnam has reviewed the entire process of emergency use authorization for the vaccine and will facilitate procedures, Long added.
China is implementing the "vaccine passport" policy, in which including facilitating entry for those inoculated with vaccines manufactured by it.
Indian Ambassador Pranay Verna said that India is producing two Covid-19 vaccines namely AstraZeneca and Covaxin.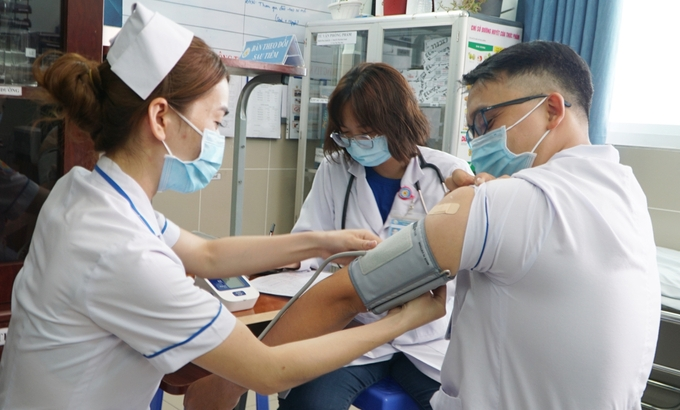 One medical staff receives the vaccine. Photo: Vnexpress
Duc Minh Company requested the Health Ministry to allow it to register to license the Covaxin vaccine. Vietnam also asked India to aid it with the third phase of human trials of locally-produced vaccines.
Minister Counselor of the Russian Embassy in Vietnam Bublikov Vadim said that it is willing to provide to and cooperate with Vietnam in producing the Sputnik V Covid-19 vaccine.
Vietnam has so far received 117,600 doses of AstraZeneca vaccine out of 30 million doses purchased by Vietnam Vaccine JSC (VNVC). More than 800.000 doses supplied by Covax is expected to arrive in Vietnam on April 1.
Vietnam launched its inoculation campaign on March 8. According to the National Expanded Immunization Programme as of March 30, an additional 1,840 people across nine provinces and cities, had been vaccinated, bringing the overall number of vaccinated people nationwide to 48,256.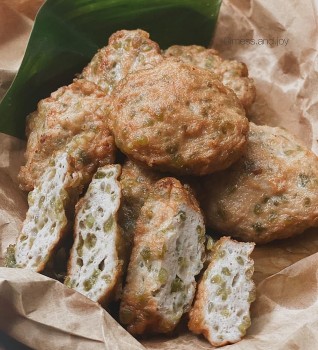 Viet's Home
Autumn is not only considered the most beautiful season of the year, but also famous for delicious snacks, symbolizing the exquisite Hanoian cuisine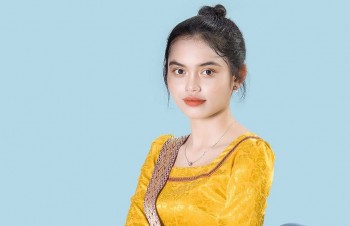 Viet's Home
Dang Vuong Huyen Tran, a Cham girl, received attention after her registration information was published on the contest's official fanpage.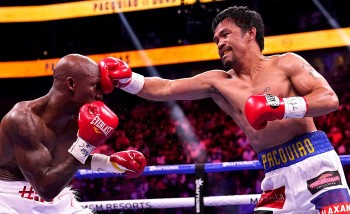 World
Manny Pacquiao, famous Filippino boxing champion, is preparing for his fight to become the new President of Philippines after his party's nomination to be their presidential candidate at a political convention in Quezon City on September 19. Read on to know more about who he is.