Vietnam, Swiss pharmaceutical group discuss cooperation on Covid-19 prevention and control
At the ASEAN Committee in Bern (ACB) activity program, Vietnamese Ambassador to Switzerland Le Linh Lan and diplomats from ASEAN members held a virtual working session with Swiss-based biotech conglomerate Roche Group to discuss co-operation in the COVID-19 fight.
With regard to the current pandemic situation and COVID-19 containment efforts being implemented by regional countries, the Board of Directors of Roche Group provided updated information on the group's research achievements which can offer an overall solution for COVID-19 prevention and control, VOV reported.
There are therefore two solutions being applied by the nation and other countries, including real-time PCR tests (RT-PCR) which help to diagnose and monitor COVID-19 treatment, along with serological tests for antibodies against SARS-CoV-2 in patients who have been exposed to the virus.
Roche Group states that it is planning to increase the production capacity of monthly tests to tens of millions by June and will continue to increase the overall scale of production as swiftly as possible, thereby striving to bring test kits to countries that accept the EU's CE Marking.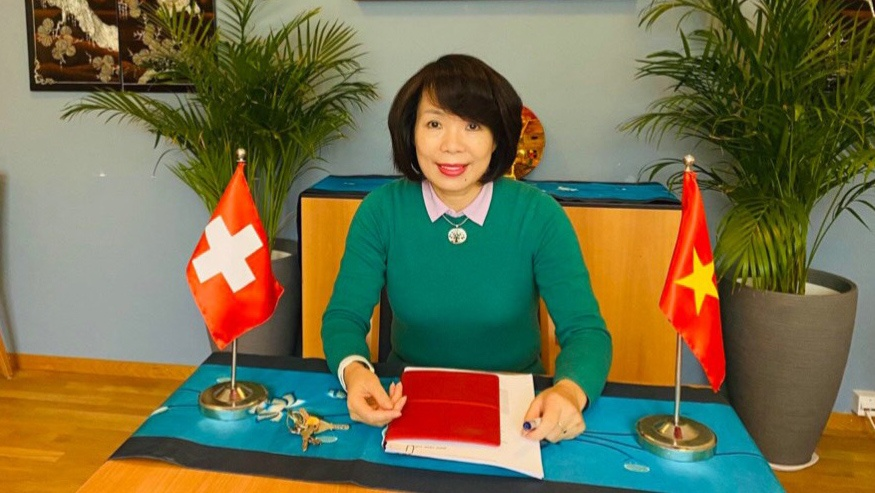 Vietnamese Ambassador to Switzerland Le Linh Lan. Photo: VOV
At the meeting, Ambassador Lan expressed her great appreciation for Roche Group's contributions to bringing effective medical solutions to the wider community and stated her hope that they would continue to co-operate to improve the quality of diagnosis and treatment of patients in the country. This is alongside continuing to launch many community-based schemes for disadvantaged women and children nationwide.
In Switzerland, the self-testing kit for COVID-19 produced by Roche Group in co-operation with the Republic of Korea is now being distributed free of charge in pharmacies. Indeed, this is one of the most reliable and effective testing solutions.
Ambassador Lan said she hopes that in the near future, Roche Group will continue to work closely alongside the Vietnamese Embassy and other health agencies to promptly provide high-quality tests that can be used by local people. In addition, she hopes for continued support in the search for vaccines, research into special drugs, and actively joining hands with the Vietnamese Government and regional countries in the COVID-19 fight.
A medical staff takes samples of a man to test for the novel coronavirus in the northern province of Bac Giang on May 15, 2021. Photo by VnExpress/Giang Huy
Roche Group represents the world's leading pharmaceutical group in two main areas of providing diagnostic tests and research equipment, whilst it also manufactures pharmaceuticals in order to treat serious diseases such as cancer, HIV/AIDS, metabolic disorders, and inflammatory diseases.
The Swiss pharmaceutical firm has seven representative offices based in Southeast Asia, with over 1,600 employees.
Roche Group is fully committed to continuing to co-operate alongside other countries to find solutions for diagnosis, treatment, research, and production of drugs to combat COVID-19.
As part of the ongoing fight against the pandemic, Roche Group believes that the next important step is the cooperation and sharing of public and transparent information and data of countries to better identify the origin of the disease whilst supporting the production of vaccines and special drugs.
Earlier, speaking with the Vietnam News Agency (VNA) on the occasion of the 50th anniversary of bilateral diplomatic ties (1971-2021) and 30 years of the Vietnam-Switzerland development cooperation program, Vietnamese Ambassador to Switzerland Le Linh Lan said relations between Vietnam and Switzerland have developed fruitfully over the past five decades, especially in politics-diplomacy, trade-investment, development cooperation, and education-training.
The ambassador said the two sides have maintained high-level delegations and exchanges on the fringes of the annual World Economic Forum (WEF).
Vietnam and Switzerland have also effectively cooperated and supported each other within international organizations and international multilateral forums such as the United Nations, ASEAN, and the Asia-Europe Meeting (ASEM).
The two countries have shared views on international issues relating to peace, stability, respect for the law, and the implementation of the UN sustainable development goals (SDGs).
The ambassador also highlighted bilateral cooperation in education and training, saying the two countries signed a memorandum of understanding on collaboration in innovation and creativity during the visit to Switzerland by Minister of Science and Technology Chu Ngoc Anh in October 2019.
Vietnam recorded 111 new COVID-19 infections, including two imported cases and 109 in quarantine sites or sealed-off areas, in the last six hours to 6 pm on May 19, according to the Ministry of Health (MoH).
Among the locally-infected cases, 78 were detected in Bac Giang, 21 in Bac Ninh, six in Dien Bien, two in Da Nang, one in Ho Chi Minh City, and one in the Vietnam National Cancer Hospital's Tan Trieu facility.
So far, Vietnam has seen 3,217 domestic infections and 1,473 imported cases. The number of COVID-19 cases since April 27, when the new outbreak began, is now 1,647.
Among patients still under treatment, 37 have tested negative for the coronavirus once, 29 twice and 23 thrice. As many as 2,687 patients have been given the all-clear from the virus, while the death toll remained at 37. Meanwhile, 121,000 people are being quarantined nationwide.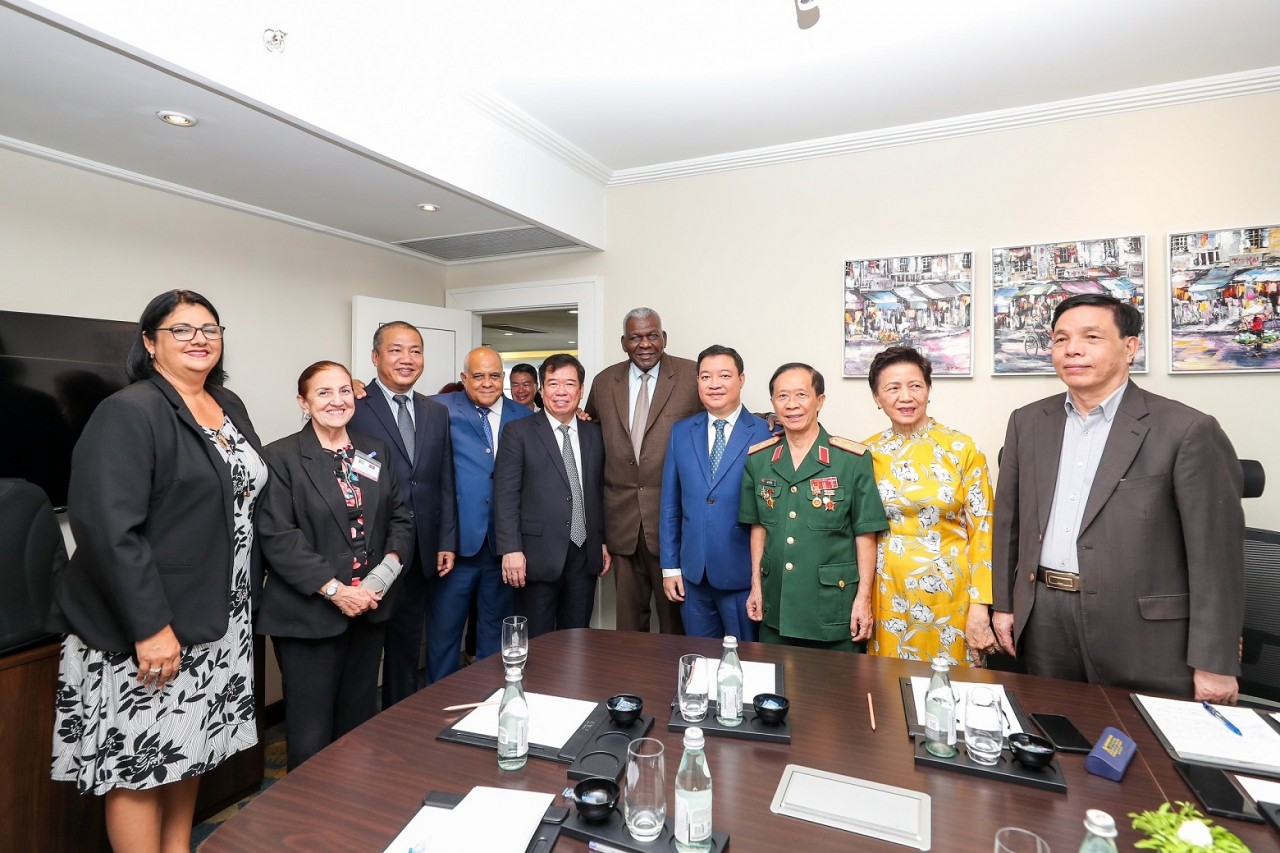 Friendship
President of the National Assembly of People's Power of Cuba Esteban Lazo Hernandez emphasized that Vietnam - Cuba is always united and faithful because they are one family.
September 27, 2023 | 15:11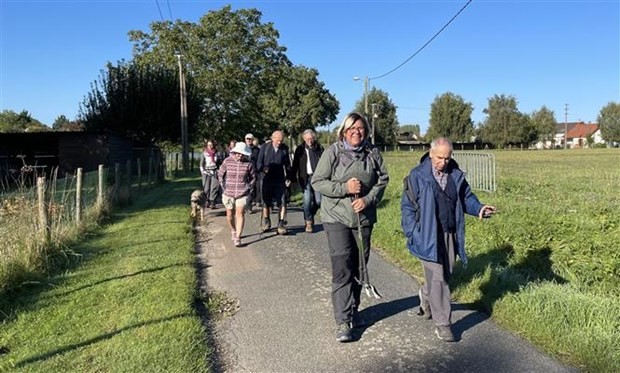 Friendship
The Children's Walk For Hope is a virtual event that will be held globally recently.
September 27, 2023 | 14:54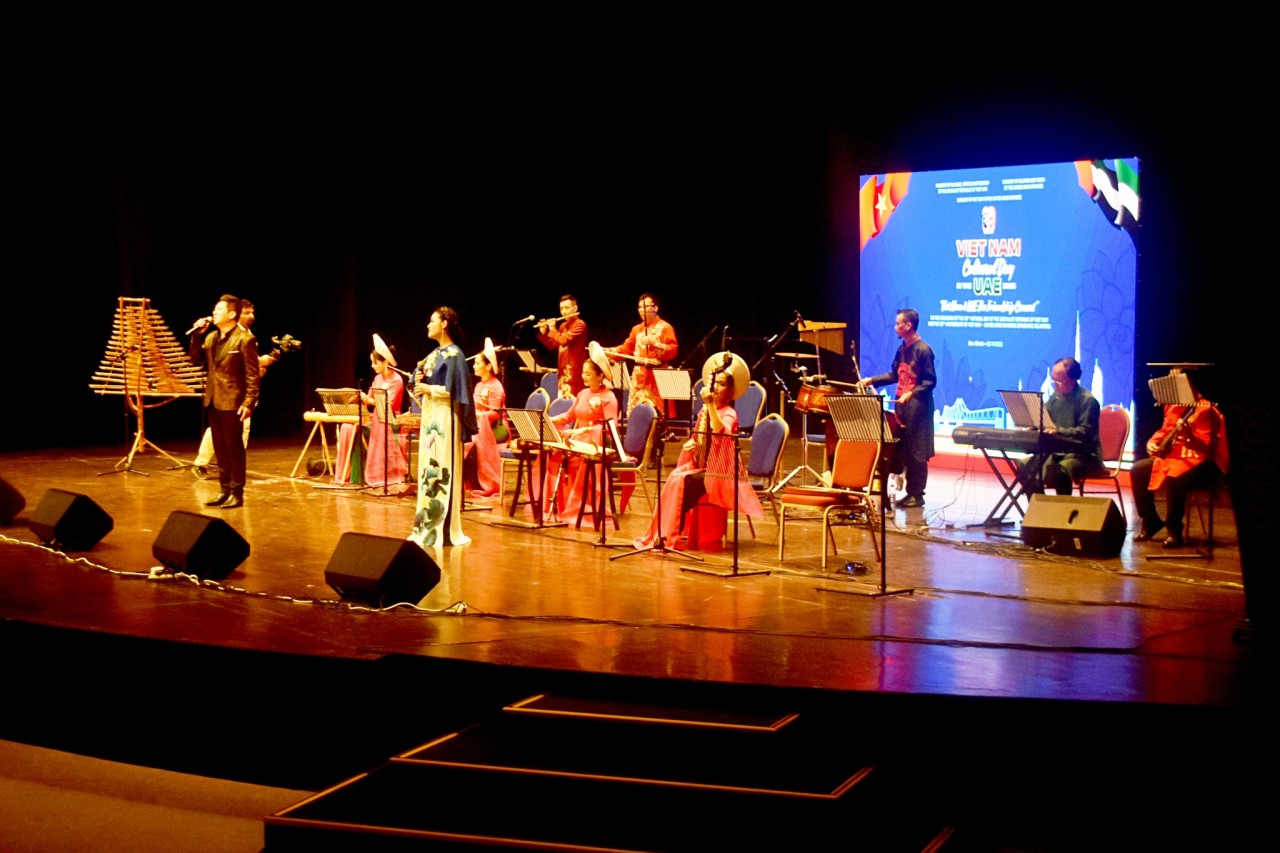 Friendship
A special art performance was held in the capital Abu Dhabi, gathering leading artists from Vietnam and the United Arab Emirates (UAE).
September 27, 2023 | 14:01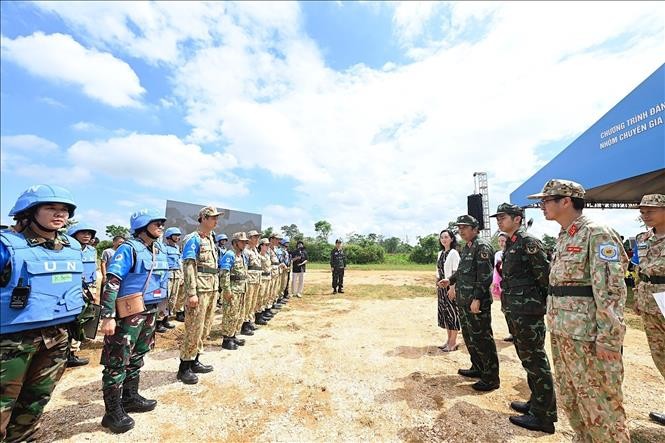 Friendship
Japan and representatives of State members of ASEAN Defence Ministers' Meeting Plus (ADMM-Plus) valued the preparations of Vietnam in hosting the Competency Evaluation Program for Prospective UN Peacekeepers (CEPPP) as well as outcomes of the program.
September 27, 2023 | 07:53