600 Vietnamese diplomats receive Covid-19 vaccine shots
Nearly 600 diplomatic staff working at Vietnamese Ministry of Foreign Affairs have been given Covid-19 vaccine shots on May 13 and 14.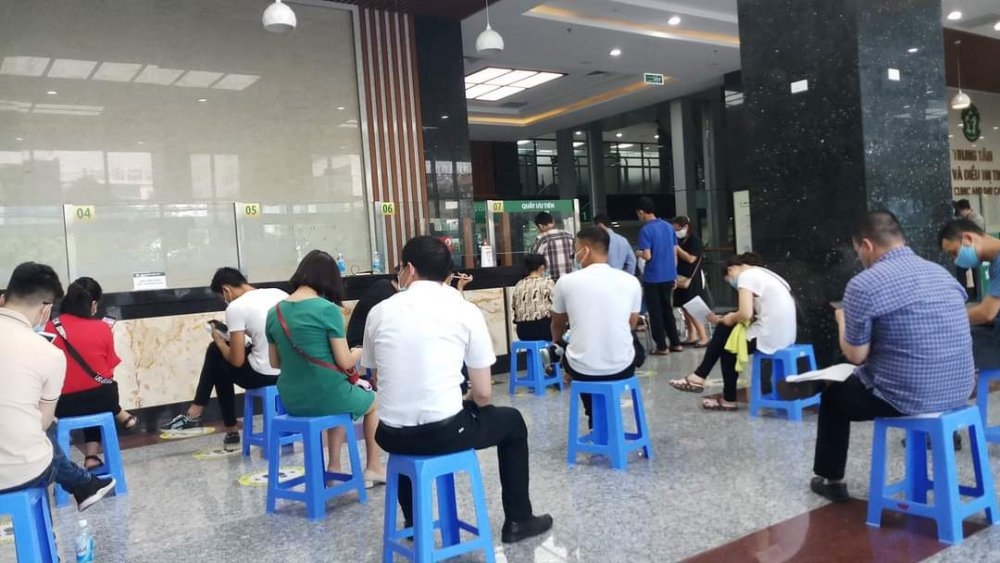 Officials working at Vietnamese Ministry of Foreign Affairs wait for their vaccine jab turn. Photo Bao Quoc Te
The employees who received the vaccine are officials directly involved in external affairs of the Party and the State, and diplomats and their relatives to be sent to Vietnam's representative offices abroad.
These vaccinations aimed to protect the health of diplomatic officials who always aim to improve the country and to fully protect the legitimate rights and interests of Vietnamese citizens.
The Ministry of Foreign Affairs, along with the ministries of health, national defense and public security are the first State agencies to have recieve the vaccine.
The officials will be vaccinated for the second shots in the coming time, depending on vaccine arrivals.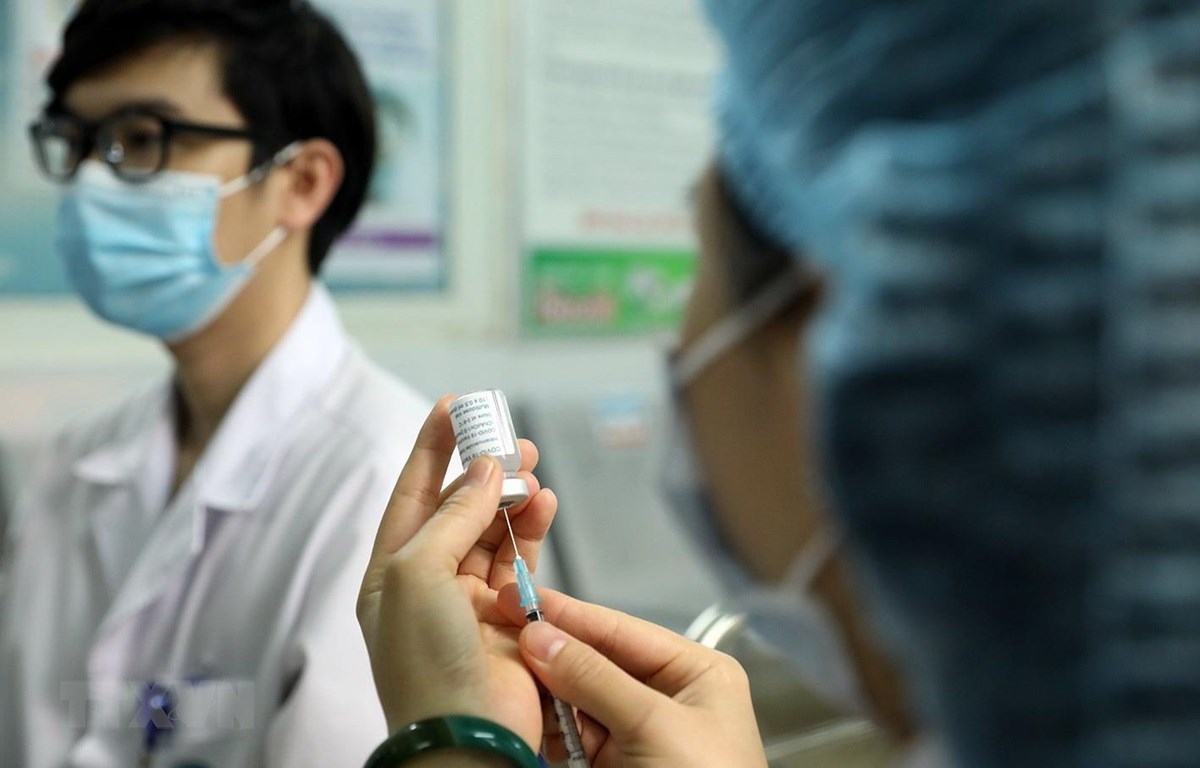 Diplomats are among groups prioritized for Covid-19 vaccines in Vietnam. Photo Vietnamplus
A second batch of the AstraZeneca vaccine, containing 1.682 million doses, sourced via the global COVAX program is set to be delivered to Vietnam on Sunday.
The batch, supplied by COVAX Facility via the UN Children's Fund, will soon be allocated to all agencies and localities, Deputy Health Minister Nguyen Thanh Long said this week.
Vietnam kicked off its national vaccination program on March 8. So far, the UK's AstraZeneca vaccine is the only coronavirus vaccine injected in Vietnam. In late February, the health ministry purchased over 117,000 doses via Vietnam Vaccine JSC. Over 800,000 doses supplied by COVAX Facility arrived in March. All the doses have been administered to prioritized individuals in 62 provinces and cities, including frontline medical personnel, Steering Committee for Covid-19 Prevention and Control members, police and military forces.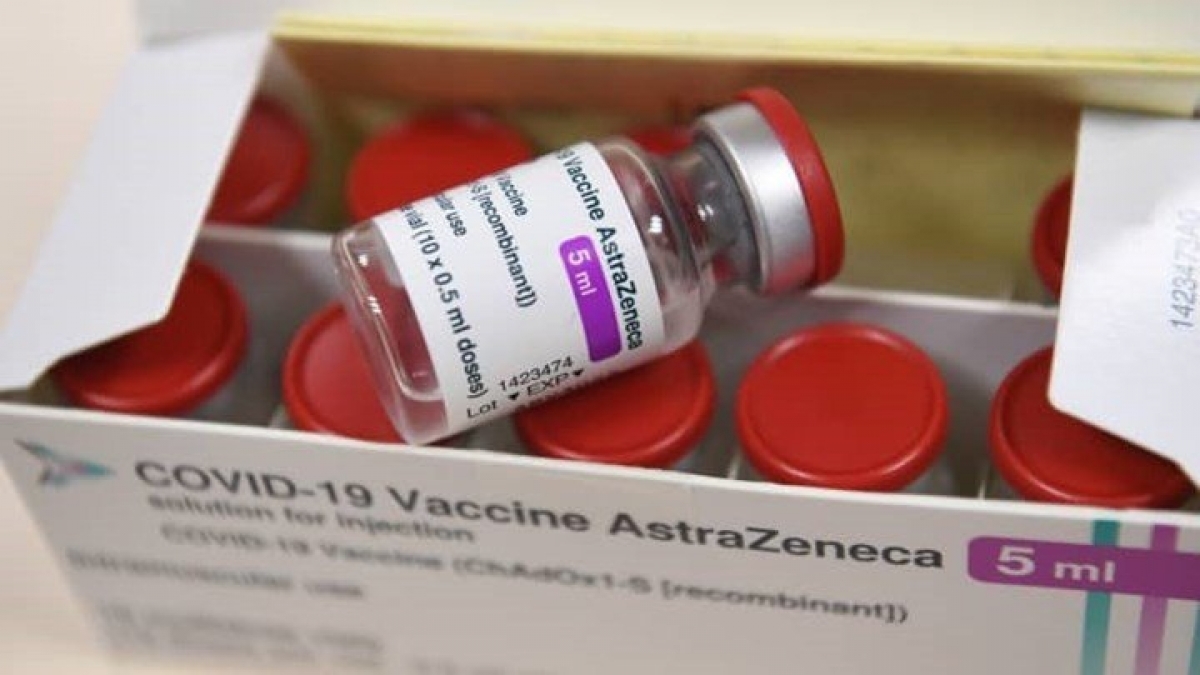 The UK's AstraZeneca vaccine is now the only coronavirus vaccine injected in Vietnam. Photo VOV
The 10 groups prioritized for Covid-19 vaccines in Vietnam are medical workers, people in the anti-pandemic effort (Covid-19 prevention and control steering committees at all levels, quarantine facility workers, reporters, volunteers, etc.), military forces (local forces participating in pandemic prevention), public security forces (forces working at localities in the anti-pandemic effort); diplomats; customs officers and people working entry and exit procedures; essential workers (aviation, transport, tourism staff, utility workers, etc.); teachers; people with chronic health issues; elders above 65 years old; people in virus-hit regions; the needy, policy beneficiaries; and people who want to study or work overseas.
As of May 15, as many as 977,032 people have been given the vaccine in Vietnam. More than 22,500 of them have received the second shots.
The country aims to secure 150 million doses to cover 70 percent of its population by next year
A total of 127 new local cases of Covid-19 have been confirmed in Vietnam in the last 12 hours.
This takes the total number of cases to 4,112.
All of the new local transmissions are patients already in lockdown zones.
Hosiden Company and Quang Chau Industrial Zones in northern Bac Giang province have become new Covid-19 clusters with more than 100 community cases reported over the weekend./.