Vietnam urges countries to pledge to protect civilians during conflicts
Ambassador Pham Hai Anh expressed concerns about civilians being injured or killed due to armed conflicts, including hundreds of deaths during the Israel-Palestine conflict
The United Nations Security Council has held the Open High-Level Videoteleconference on the topic of protecting civilians in armed conflicts. Mark Lowcock, under-secretary-general for Humanitarian Affairs and Emergency Relief Coordinator, and Peter Maurer, president of the International Committee of the Red Cross, attended the conference.
At the conference, Vietnam reiterated the message on promoting compliance with international humanitarian laws and protecting civilians in conflict areas, according to Vietnam News Agency.
Under-Secretary-General Mark Lowcock expressed concern of the threat of famine due to the return of increasing conflicts in 2020. Lowcock cited crop destruction, death and displacement of farmers, impeded passage of humanitarian goods, usage of explosive weapons in urban areas that led to civilians accounting for 90% of casualties, destroyed environment, and difficulty in access to water as notable causes of the conflicts. He also stressed that medical workers were being attacked and kidnapped and medical facilities destroyed.
Lowcock called for several political solutions to address conflicts, including reaffirming the obligations of the parties involved to conform to humanitarian laws, facilitating access for humanitarian relief to civilians in need, incorporating international humanitarian laws into domestic laws and guidance for combat duties, and avoiding using explosive weapons in populated areas.
President of theInternational Committee of the Red Cros, Peter Maurer, stressed the importance of consulting and building trust with civilians, ensuring equitable access to Covid-19 vaccines, including for civilians living in areas controlled by armed groups, and strengthening the protection of civilian infrastructure and health, water, hygiene, and sanitation services.
Representatives from the non-governmental sector highlighted the impact of mines and improvised explosive devices on civilians in Afghanistan.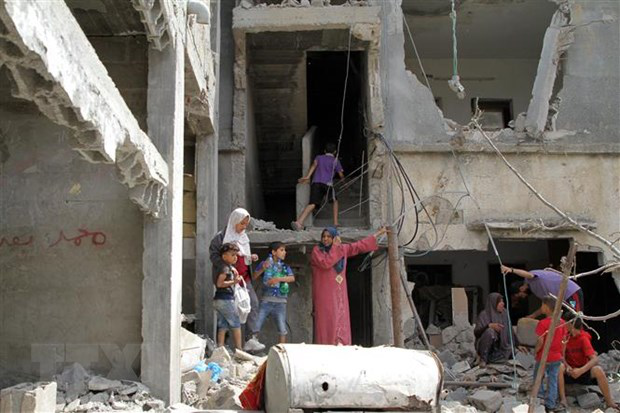 Palestinian civilians returning to their home, which was destroyed by Israel air strikes in the town of Beit Hanoun, after the ceasefire order came into effect, on May 21 / Vietnam News Agency
State members of the Security Council asserted that the council and international community must make continued efforts, pledge for practical actions to reduce civilian casualties, and address challenges such as conflict-induced famine, attack on health services, sexual and gender-based violence, and environmental degradation.
The members also called for compliance on humanitarian laws and full implementation of the Security Council resolutions, including Resolution 2573 which was passed during the month Vietnam was the president of the Security Council.
Ambassador Pham Hai Anh, Deputy Head of the Vietnam Mission to the United Nations, expressed concerns about civilians being injured or killed during armed conflicts, including hundreds of deaths during the Israel-Palestine conflict in the past weeks.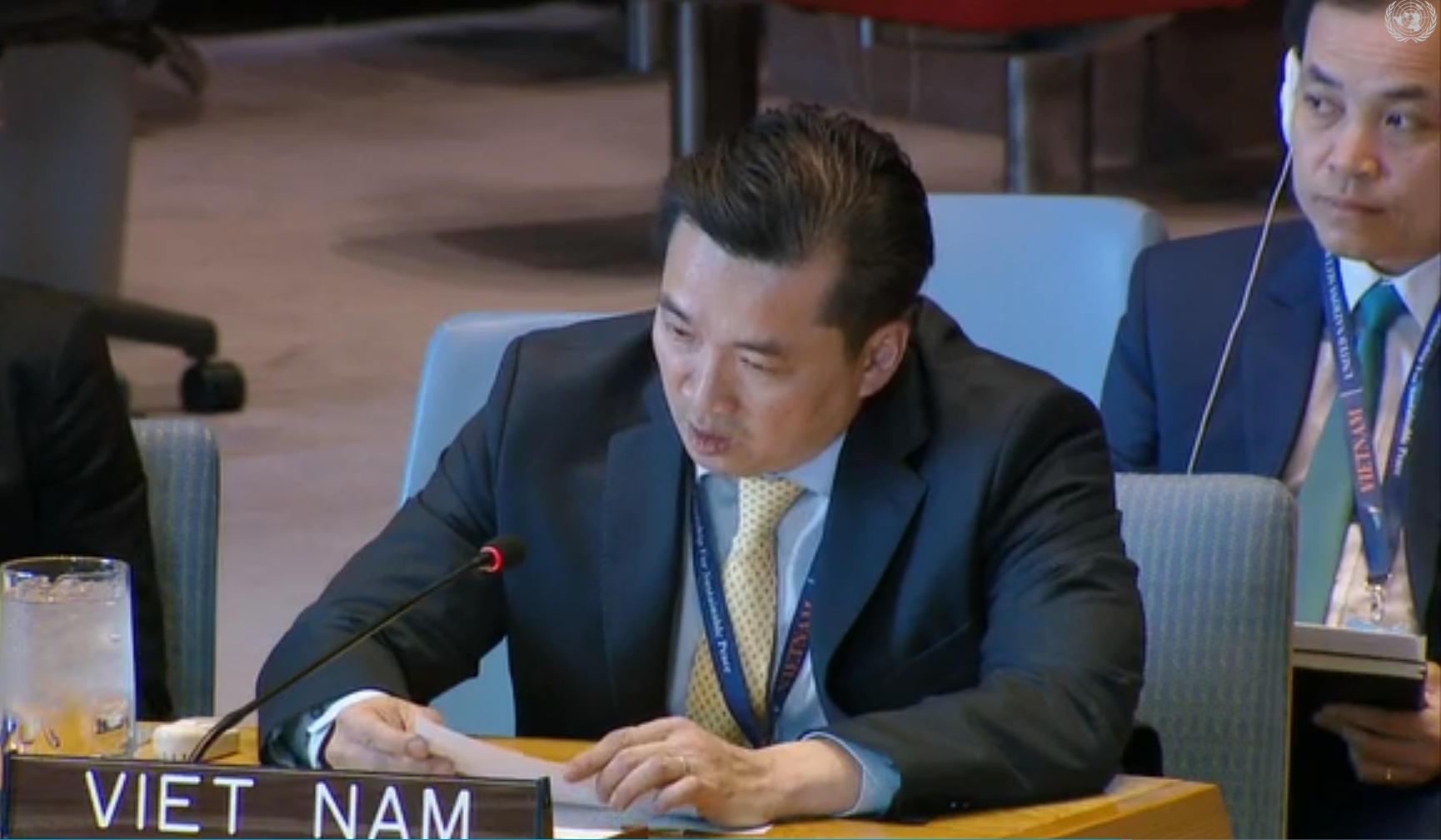 Ambassador Pham Hai Anh - d

eputy head of the Vietnam Mission to the United Nations

- at an Open Debate of the Security Council / Permanent Mission of the Socialist Republic of Vietnam in New York - USA
Pham Hai Anh stressed that the parties involved must conform fully to international humanitarian laws and ensure unimpeded access to humanitarian relief. The ambassador showed support to the sharing of experience in incorporating international legal responsibilities into domestic laws and policies, affirming that the most viable and sustainable solutions were to prevent and cease conflicts, maintain sustainable peace, improve livelihoods, and build civilian's capacities to cope with challenges such as climate change and pandemics.
He also reiterated that in April 2021, when Vietnam served as the Security Council president, the council had passed Resolution 2573 on the protection of civilian infrastructure in armed conflicts and the Statement by the President of the Security Council on addressing the consequences of mines and explosive remnants of war.
The ambassador, therefore, called for the Security Council to continue efforts to maintain solidarity and unity to send out strong messages on complying with international humanitarian law and protecting civilians and turning these commitments into actions for the sake of the civilians living in conflict areas.
Friendship
The project office of Zhishan Foundation Taiwan coordinated with the fund for children in north-central Nghe An province to award scholarships for students.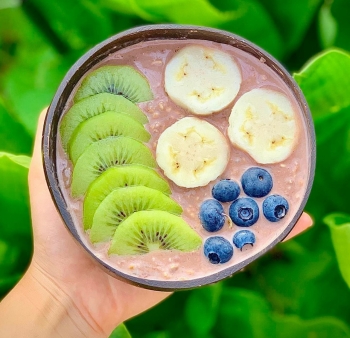 Handbook
Clean eating is not about eating clean or dirty food. It is about what benefical nutrition you consume. Check out 14 simple clean eating dishes to maintain your diet and fitness.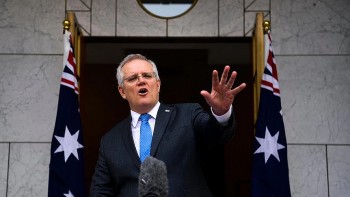 World
Scott John Morrison is an Australian politician serving as the 30th and current prime minister of Australia. He assumed office in August 2018 upon his election as leader of the Liberal Party.