Vietnam weighs return to nuclear energy post 2035
Vietnam is seeking a return to nuclear power after 2035 amid warnings that dwindling natural resources could lead to electricity shortages.
Illustrative photo. vietnamnet
Vietnam is seeking a return to nuclear power after 2035 amid warnings that dwindling natural resources could lead to electricity shortages, VnExpress reported.
A draft power plan by the Ministry of Industry and Trade envisages building nuclear power plants with a capacity of 1,000 MW by 2040 and 5,000 MW by 2045.
The Vietnam Energy Association recently exhorted the government to reconsider nuclear power.
In 2009 Vietnam had planned to build two nuclear power plants in the south-central province of Ninh Thuan at a cost of several billion dollars, but the National Assembly shot down the proposal in 2016 on cost grounds.
The two nuclear power plants were designed with a capacity of 2000 MW each, to supply power for the national grid and contribute to the nation and Ninh Thuan province's socio-economic development.
Ninh Thuan 1 in Vinh Truong village, Thuan Nam district was expected to sprawl over 443.11 hectares of land and 440.57 hectares of sea.
Ninh Thuan 2 in Thai An village, Ninh Hai district was set to take up 380.91 hectares of land and 337.63 hectares of sea.
The first turbine at Ninh Thuan 1 was scheduled to be connected to the national grid by 2020.
A management board was established in March 2011 in a bid to boost the implementation of relevant projects.
In January 2013, the Electricity of Vietnam approved numerous projects on developing synchronous infrastructure for the nuclear power plants.
Under the country's energy development plan, by 2030 nuclear plants are expected to provide 15,000-16,000MW of power, representing 10 percent of the total installed capacity in Vietnam.
The National Assembly's decision to scrap the project stemmed from the country's current economic situation.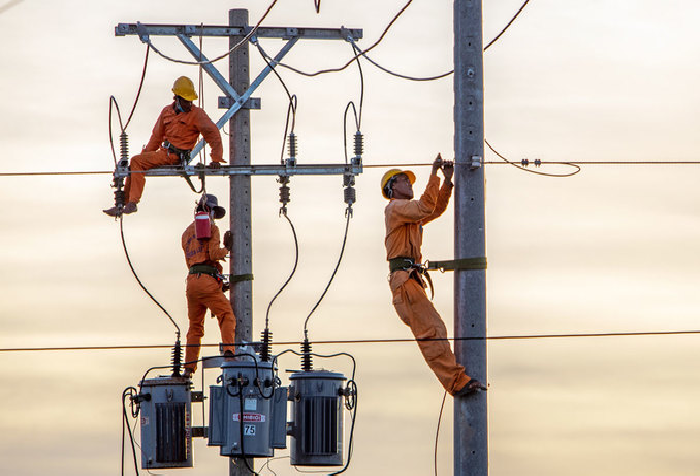 Workers fix electric cables in Bac Lieu province. (Photo: VnExpress)
Nguyen Quan, former Minister of Science and Technology, had warned in 2018 that traditional energy sources were dwindling, posing a need to look at alternative sources like nuclear power.
In its plan, for 2021-30, the ministry also rules out building coal-fired power plants after 2030, instead prioritizing renewables and liquefied natural gas (LNG).
It has warned of power shortages between 2021 and 2025 after construction of new thermal and gas-fired plants fell behind schedule.
Coal plants accounted for 36.1 percent of electricity supply last year, followed by hydropower at 30.8 percent, according to the Vietnam Energy Association.
Coal imports increase sharply by mid-June
Vietnam imported about 23 million tonnes of coal between the beginning of the year and July 15 worth 2.17 billion USD, according to the General Department of Customs.
Imports rose by 108 percent in volume and 69.5 percent in value from the same period last year.
Notably, the total volume of imported coal from the first day of this year until July 15 exceeded the amount imported during all of 2018 by about 57,000 tonnes.
Domestic demand is increasing, especially for thermal power plants, while the output of the country's coal mines is much lower. Therefore, coal imports are expected to continue increasing.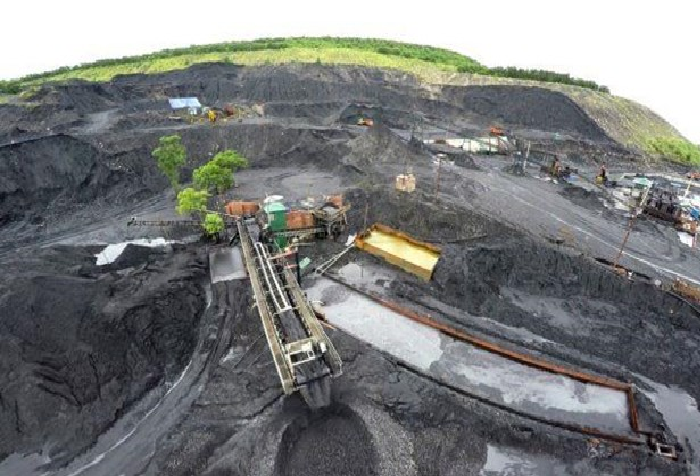 A coal mine in Quang Ninh province (Photo: VNA)
In the first half of July alone, the nation spent 191 million USD to import more than 2.2 million tonnes of coal.
According to the National Electricity Development Plan for the 2011-20 period, to meet domestic demand for electricity, Vietnam's power plants must reach a total capacity of 75,000MW in 2020. About 48 percent of the capacity will come from thermal power plants that use coal.
By 2030, the total capacity of power plants must stand at 146,800MW with 51.6 percent coming from thermal power plants.
To achieve the target, thermal power plants will need 64.1 million tonnes of coal in 2020 and 131.1 million tonnes in 2030, according to Vietnam's development plan for the coal industry, Vietnam news agency said./.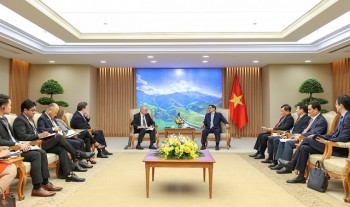 National
Vietnam News Today (Dec. 6): Vietnam records 427 new Covid-19 cases on December 5; PM hosts USABC, US corporation leaders in Hanoi; Proper investment needed to develop night-time economy; Vietnam welcomes New Zealand investors for win-win partnership.