World news today: Kim Jong-un moves to Increase North Korea's Nuclear Strength
World news today May 24: Kim Jong-un convened the country's top military-governing body, outlining "new policies for further increasing" its nuclear capabilities and promoting top weapons officials. Meanwhile, Cicadas invasion after 17 years underground, anti-lockdown protests outbreak in German and Spain, Jacqueline Jossa confirms haven's split with husband, Ukraine lawmaker's sucide also make headlines on Sunday (May 24).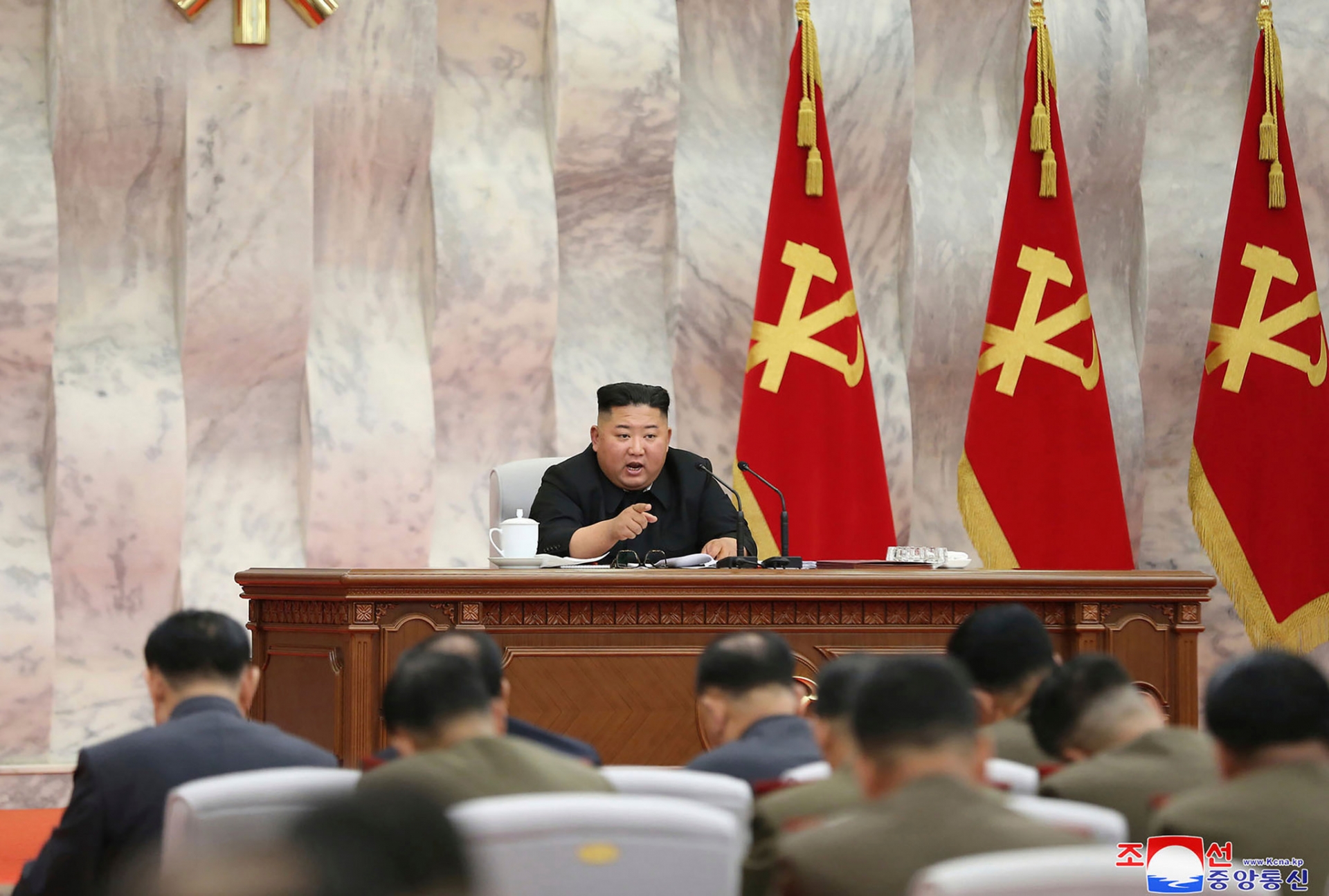 (Photo: The New York Times)
Kim Jong-un moves to increase North Korea's nuclear strength
After another weekslong absence from public view, North Korea's leader, Kim Jong-un, has convened the country's top military-governing body, outlining "new policies for further increasing" its nuclear capabilities and promoting top weapons officials, the North's state-run media said on Sunday.
During the meeting of the Central Military Commission of the ruling Workers' Party of Korea, Mr. Kim was said to have promoted Ri Pyong-chol to vice chairman of the commission, expanding his influence. Mr. Ri has been in charge of building nuclear weapons and their delivery missiles, The New York Times reported.
Mr. Kim also promoted ​nearly 70 general officers, elevating Pak Jong-chon, a career ​military commander specializing in ​artillery and missile forces​, to vice marshal, only a year after he was made a four-star general and chief of the North Korean army's general staff. ​
​Both Mr. Ri and Mr. Pak ​were among North Korean officials whose roles appeared to expand under Mr. Kim's government as he refocused on expanding his country's nuclear and missile capabilities​ following the collapse of his diplomacy with President Trump​.
"Set forth at the meeting were new policies for further increasing the nuclear war deterrence of the country and putting the strategic armed forces on a high alert operation," the North's official Korean Central News Agency reported ​on Sunday. "Taken at the meeting were crucial measures for considerably increasing the firepower strike ability of the artillery pieces of the Korean People's Army."
The news agency did not say when the meeting took place, although it usually reports Mr. Kim's public activities a day after they happen. Nor did it clarify what Kim Jong-un's new policies on his nuclear weapons might be.
Body of Ukraine lawmaker found in office, had gunshot wound
According to AP, the body of a member of the Ukrainian parliament was found Saturday in his office, police said.
The body of 47-year-old Valeriy Davydenko was found by a cleaner in the restroom of his office. He had a gunshot wound and there was a pistol near him.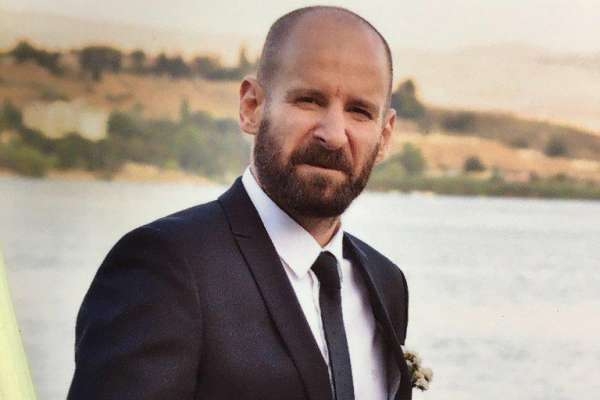 (Photo: New Heaven Register)
The preliminary investigation suggests he committed suicide, said Zoryan Shkiryak, an Interior Ministry official.
Davydenko, a former deputy agriculture minister, ran for parliament as an independent. In the previous parliament, he was a member of President Petro Poroshenko's party.
Cicadas Stage a 2020 southern invasion after 17 years underground
The big and noisy insects have started to emerge and are looking to mate in Virginia, West Virginia and North Carolina.
The big and noisy insects have started to emerge and are looking to mate in Virginia, West Virginia and North Carolina.
They break through the ground, like the undead emerging from graves.
They scuttle in huge packs in the same direction, through the forest floor and up trees where they settle on the branches. There, they break out of their exoskeletons, at first sickly white and soft before they take on their red-eyed, coal-black adult form and fly off by the billions, New York Times reported.
After 17 years as nymphs growing underground and feeding on tree roots, cicadas are back across much of the South, much to the delight of the raccoons, turtles and birds that gorge on them and the entomologists who have waited patiently for their return.
"They're big, they're noisy," said Eric Day, an entomologist at Virginia Tech. "What's not to love about them?"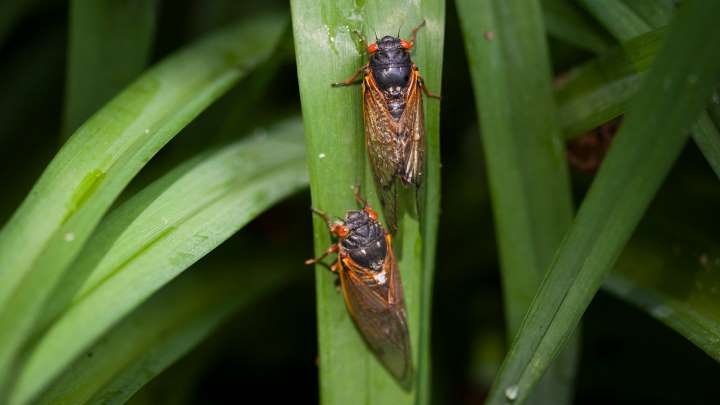 (Photo: MSN)
Periodical cicadas' life span is among the longest of any insect, but they spend only a sliver of their days in the sun. After growing underground for 13 to 17 years, a brood will come out in one of 15 specific regions of the United States. This year, males have already started calling out to females in southwest Virginia, West Virginia and parts of North Carolina, the mating grounds of Brood IX.
Thousands of anti-lockdown protestors take to streets in German and Spain
Furious protests erupted across Spain on Saturday as thousands took to the streets to voice their anger at the government's handling of the coronavirus lockdowns - while similar protests took a more violent turn in Germany, express.co.uk reported.
Thousands poured onto the streets in Spain protesting against the government's handling of the coronavirus outbreak and the subsequent lockdown measures.
Around 6,000 people joined the protests in Madrid, with the majority of them demanding social Prime Minister Pedro Sanchez's immediate resignation. The protest, named 'Caravan for Spain and its freedom,' was led by the far-right Vox party who had supporters to drive through major cities without leaving their vehicles in a bid to abide by social distancing.
Similar protests also erupted in major cities like Seville and Barcelona and other provincial capitals.
Vox said: "It is time to make a big noise against the government of unemployment and misery that has abandoned our self-employed and workers."
The country was also one of the hardest hit, with more than 28,000 deaths and 234,000 cases. While rural regions of Spain have already eased restrictions, major cities including Madrid and Barcelona will only begin to relax measures from Monday. Economic forecasts showed that the already fragile Spanish economy could contract by up to 12 percent this year.
In Germany, protests turned violent with water cannons called in to disperse crowds protesting against Angela Merkel's handling of the lockdown.
Police deployed water cannons to break up hundreds of people demonstrating in Hamburg, express.co.uk said.
Jacqueline Jossa confirms she hasn't split from husband Dan Osborne: 'I need time'
Jacqueline Jossa has confirmed that she has not split from her husband Dan Osborne and that she is not divorcing him, as reported by Metro.
Taking to Instagram stories on Sunday, Jacqueline penned: 'I need some time. There is no split. No divorce.
'We are working together not against each other. Change your head lines please. Thanks.'
The statement comes after it was claimed that Jacqueline and Dan had split, with Jacqueline thought to have moved in with her parents after lockdown 'magnified' problems in their marriage. However, a source revealed they are planning to 'reassess' their relationship once lockdown is lifted.
In the meantime, Dan has yet to comment publicly.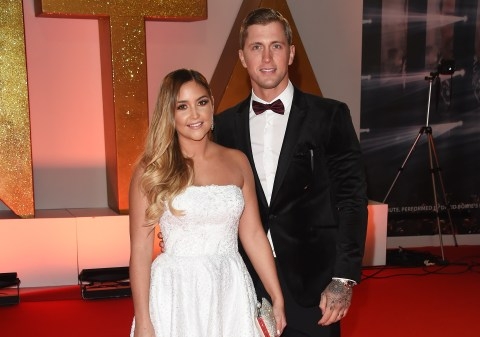 (Photo: Getty Images)
The couple started dating back in 2013, welcoming daughter Ella together two years later. Dan and Jacqueline tied the knot in a swanky wedding in 2017, completing their family with daughter Mia the following year. Their relationship has seen a series of ups and downs over the years – as they reportedly split in 2018 after pictures emerged of the Celebrity Big Brother star looking cosy on a boat with Love Island's Gabby Allen, Metro said.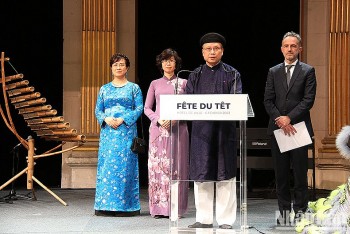 Friendship
Speaking at the celebration on the occasion of Lunar New Year for the overseas Vietnamese in France on February 6, Ambassador Extraordinary and Plenipotentiary of Vietnam in France Dinh Toan Thang emphasized that 2023 is an important milestone to promote the friendship and cooperation between Vietnam and France to the next level.