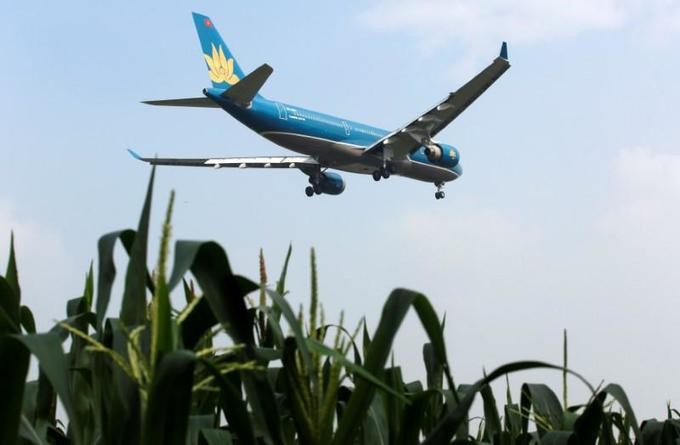 The exact date to resume flights from Vietnam to selected countries has not been confirmed yet (Photo: VOV Online)
The Ministry of Health on Monday afternoon had held talks with other concerned Ministries and Departments to consider reopening selected international flights to countries with either good anti-pandemic results or high transportation demands.
"The health agency is finalizing plans, medical testing procedures and isolation rules for those eligible to enter Vietnam", a representative of the Ministry of Transport said. The plan is scheduled to be submitted to the National Steering Committee for COVID-19 Prevention and Control on September 17.
Clarifying conditions for entry into Vietnam (health, isolation, expenses, etc.) for each entering subjects (diplomats, experts, investors, and Vietnamese nationals), aiming at notifying concerned countries and individuals, is one of the top important issues at the moment, according to the Ministry of Transportation.
Localities, especially Hanoi and Ho Chi Minh City, are yet to specifically identify the number of people intending to entering the city, in order to timely arrange quarantine zones as well as monitor conditions and finance.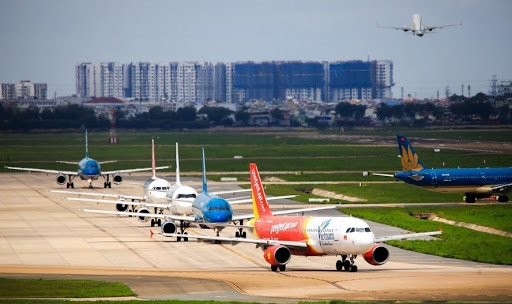 (Photo: Vietnamnet)
Earlier on September 11, the Government Office issued Notice No. 326 on the conclusion of Prime Minister Nguyen Xuan Phuc on COVID-19 epidemic prevention and control at the Standing meeting.
Accordingly, Phuc asked the Health Ministry to focus on directing and coordinating with ministries, departments, and branches to disseminate guides on anti-pandemic in the new COVID-19 context.
There must be a separate set of regulations for foreigners to prevent and control the COVID-19 pandemic throughout their entering, traveling, and working time in Vietnam. In case there is a suspected or confirmed case, contact tracing and isolation must be promptly and neatly conducted to thoroughly stamp out the pandemic.
Jasmine Le