Vietnamese American soccer star Lee Nguyen back to Vietnam, becoming the most expensive player in the V-League 2021
Early this morning (Vietnam time), Vietnamese American football star Lee Nguyen took a flight back to Vietnam to wear Ho Chi Minh City club's shirt for the competition in the V-League 2021.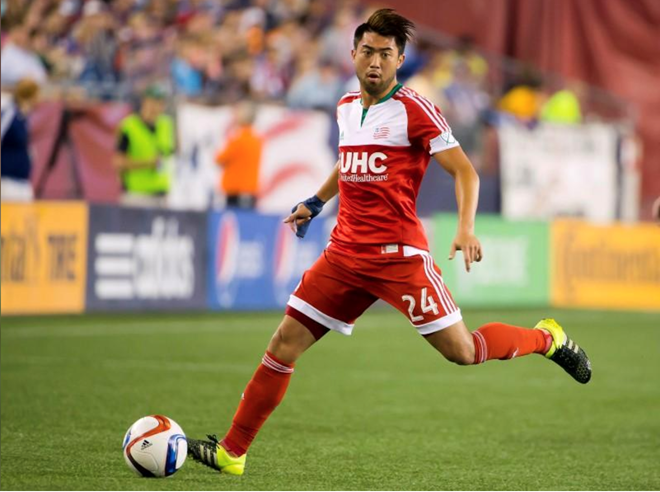 Lee Nguyen is expected to shine in the HCMC club shirt REUTERS
Longtime MLS veteran Lee Nguyen is departing the New England Revolution to join Vietnamese side Ho Chi Minh City, according to a Friday announcement from Ho Chi Minh City that was later confirmed by Nguyen on his social media channels.
Nguyen had been linked to a move to the V.League 1 side earlier this season, but instead wound up moving via trade from expansion side Inter Miami CF to the Revs, where he finished out the 2020 season. Those rumors resurfaced following the end of New England's 2020 Audi MLS Cup Playoffs campaign, and the move was made official with Friday's announcement that Nguyen shared on his personal Twitter and Instagram accounts.
Nguyen, 34, departs the Revs as one of the best players in club history, starting with his initial run with the club from 2012-2018, when he racked up 51 goals in 191 league appearances and established himself as one of the league's most dangerous attackers. His best season came in 2014, when he scored 18 goals and dished out five assists on his way to getting named as a finalist for the league's MVP award.
He was traded to LAFC in 2018 and had three goals and five assists in 25 games in the club's expansion season and tallying four more assists in 2019 before he was selected by Inter Miami in the 2019 MLS Expansion Draft. He played just five games and 92 minutes for Miami before rejoining the Revs to close the season, scoring one goal and one assist in 722 minutes.
Nguyen started his professional career in the Netherlands with PSV Eindhoven (2005-06) before moving on to Dutch side Randers for two seasons. He also has nine appearances for the United States men's national team.
Ho Chi Minh City FC plays in Vietnam's first division V.League 1 and is looking to improve on a 2020 season that saw them finish at 8W-8L-4D, good for fifth on the league table.
Lee Nguyen went to the airport to return to Vietnam. Photo from FB.
After more than a year of pursuit, finally the 2019 V-League runner-up Ho Chi Minh City Club successfully "hunted" Lee Nguyen's signature. At the age of 34, midfielder Lee Nguyen is still considered capable of playing "sublimation" in the V-League arena. New coach Polking also counted days waiting for Lee Nguyen to join their team to complete the squad, but this footbal star is not expected to play in the first 1-2 rounds of the V-League 2021.
Expectedly, Lee Nguyen will be present in Ho Chi Minh City on January 8 and then quarantined for 14 days according to regulations before joining the Ho Chi Minh City club. According to the international transfer site Transfermarkt, Lee Nguyen has a current transfer fee of Euro 400,000 and by joining the Ho Chi Minh City club, he and Bruno (Hanoi FC), Pedro Paulo (Viettel) are 3 most expensive players of the V-League 2021.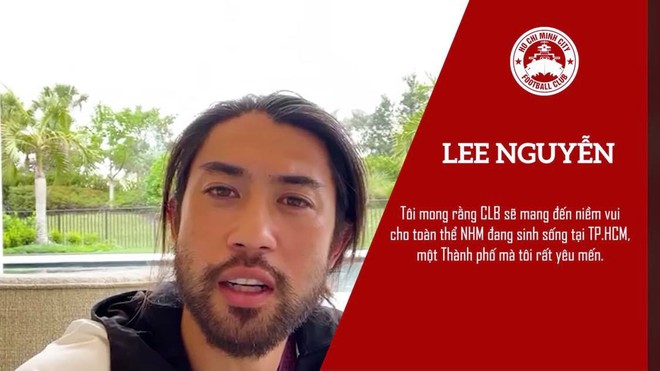 Lee Nguyen wants to shine in the HCMC club shirt, bringing joy to the fans of HCMC club.
Ho Chi Minh City Club has just "started" for a new season with a friendly tournament at the Thong Nhat home field, but coach Polking and his players have not shown the appearance of the champion candidate. The internal members didn't played mountedly, lacked a mutant factor like Cong Phuong last season. Foreign players have only midfielder Diakite with his stable style, and Joao Paulo, Dario Silva and Lee Nguyen still need time to integrate. The Ho Chi Minh City club would be easy to fall into the foreign-player waste as last season and the performance did not meet the expectations even though it cost a lot of money unless it adjusts the policy correctly.