Ho Chi Minh Mausoleum to suspend visits over COVID-19 concerns
Ho Chi Minh Mausoleum and tourist sights around Ba Dinh Square will closed its doors to tourists as of March 23, as part of Vietnam's COVID-19 containment efforts.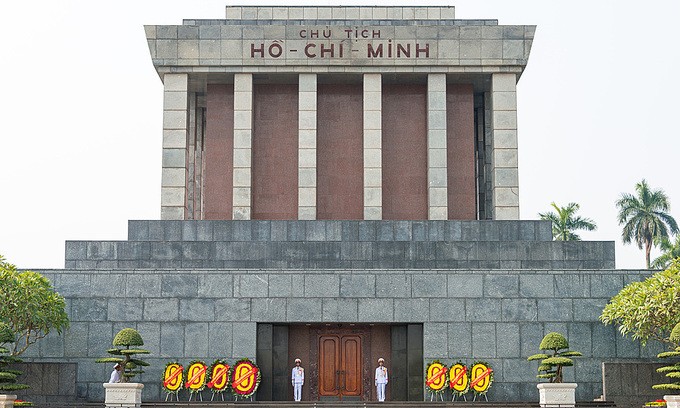 The Ho Chi Minh Mausoleum in Hanoi's Ba Dinh District (Photo: Shuttestock)
The suspension is meant to focus efforts on the fight against the ravaging COVID-19, the management board of the Ho Chi Minh Mausoleum said, adding the visits will be resumed when the pandemic is contained in Vietnam.

The move followed the surge in Hanoi's number of new coronavirus infections which had hit 39 by Monday afternoon.
Situated at No.2 Hung Vuong Street in Ba Dinh Street, the facility is normally open to the public from 7.30 a.m. to 10.30 a.m., except on Mondays and Fridays.
President Ho Chi Minh passed away on September 2, 1969. In the following days, his body was embalmed by Soviet Union experts and a special Vietnamese medical team under a joint agreement between the two governments.
His body is placed in a glass coffin at the mausoleum named after him in Hanoi.
Opened in 1973, the granite memorial was inspired by Lenin's mausoleum in Moscow and built on the spot where Ho Chi Minh read the Declaration of Independence on September 2, 1945, establishing the Democratic Republic of Vietnam.
Ba Đình Square is also where the late president delivered the Independence Proclamation, declaring to the world the birth of the modern Vietnamese state on September 2, 1945.
Embalmed body of Uncle Ho is preserved in the central hall inside the building, and protected by a military honor guard.
Ho Chi Minh Complex, which includes the resting place of the founder of the Democratic Republic of Vietnam, now the Socialist Republic of Vietnam, has been a magnet to both Vietnamese and foreigners. It is thronged by large crowds of visitors almost all the year round, except for maintenance periods.
Earlier, Hanoi and many other localities around the country closed all historical sites and tourist attractions as well as shut down all bars, karaoke parlors and entertainment facilities to prevent the spread of the epidemic.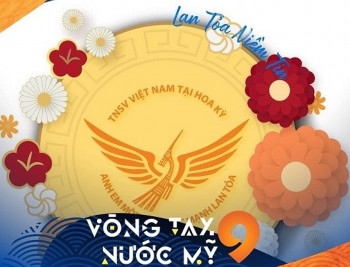 Overseas Vietnamese
Association of Vietnamese Students and Professionals in the United States (AVSPUS), in collaboration with Vietnamese Youth and Student Association in Texas, shall co-organize the series of events named "The 9th America's Arms" (Vong tay nuoc My) in December in Dallas, Texas (USA). It is known as the year-end meeting for Vietnamese youth and students in the US.