Romantic love story of a Vietnamese boy and Palestinian girl
Trinh Xuan Tho and Sara Jubran's love was opposed at first due to regional, cultural difference and the far distance. With the true love for each other, however, the couple finally tied the knot and live a happy marriage life.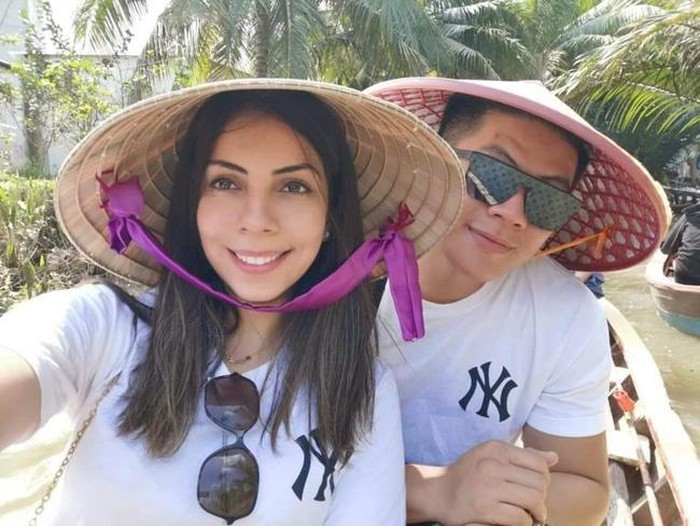 Tho and Jubran first met each other at Technical University of Sydney. In the photo, both are wearing conical hat, the traditional hat in Vietnam (Photo courtesy of Trinh Xuan Tho/ via Zing)
First encounter
Tho, 27, waloongs born and raised in Dong Nai. He moved to Australia as a high school graduate to attend the Technical University of Sydney. In the oversea land, Tho met and fell in love with Jubran, 25, the beautiful girl with deep eyes and a straight nose.
Even though Jubran was an Islam, meaning she had to keep a certain distance with males, Tho tried to find ways to approach his crush. In 2018, while the duo was on board a train, Tho looked straight into Jubran's eyes and confessed his love. To his surprise, the girl with sparkling eyes said yes. The Vietnamese man and Palestinian girl embarked on a sweet, romantic journey together.
Fight for parents' nods
As their love grew stronger, the lovebirds decided to tie the knot even though they knew there were obstacles they had to overcome. Back in Vietnam, Tho was the only child. His parents were longing for him to return to Vietnam and start a family soon. Jubran's family who had been living in Australia for years, wanted her to marry another Islam follower.
"We know it's not easy to talk to both families into the marriage, but it's the only way. It's not easy to find our true love, we can't live without each other", Tho told Zing.
In Islam, the husband must be a stand-up man, a breadwinner who brings home the foods and takes good care of the family. Tho, thus, strived more at work and finances. Jubran, on the other hand, spoke highly of her boyfriend in front of her parents and siblings, trying to make a good impression. She also learned Vietnamese to better communicate with her future in-laws and started to familiarize herself with Vietnamese culture.
Tho was warmly welcomed on his first visit to Jubran's family. Jubran also impressed Tho's family with her proper manner. She greeted her in-laws in Vietnamese, and could even use chopsticks, eat shrimp paste and baluts (duck embryo).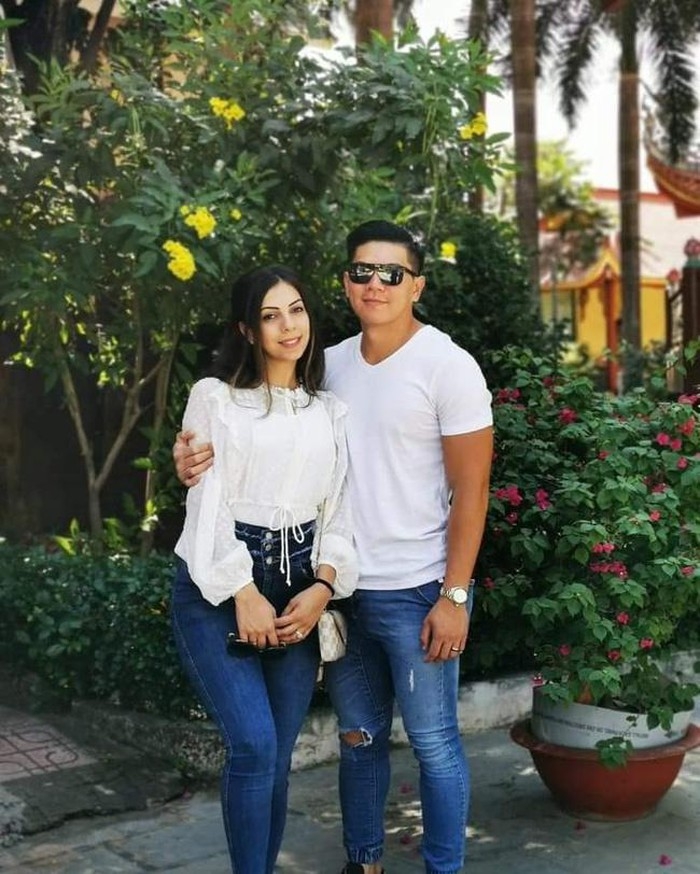 (Photo courtesy of Trinh Xuan Tho/ via Zing)
Unforgettable wedding
Tho and Jubran's sweet wedding was held in January 2020 in Bien Hoa, Vietnam. Their wedding was celebrated in the congratulations and wishes from both families. 25 relatives and friends of Jubran from Australia, Jordan, and Dubai also traveled the long distance to congratulate Jubran on her happiest life event. The couple had earlier got engaged in April 2019 in Sydney.
"After 2 years of dating, I could finally initiate our first kiss. You know, things like kissing, holding hands, hugging are forbidden in Islam if you're still single", Tho said. On the big day, Jubran wore Ao Dai, the Vietnamese traditional dress, and then changed to the traditional costume of Palestine.
The newly-weds faced certain cultural differences as they started to live together, "which was unavoidable if you're from two different countries. But we're sharing and learning each other's way of life every day to avoid misunderstandings", Tho shared.
"The key to staying in love for couples from two different cultures is understanding and sharing. Jubran is the lucky star that God sends to me" the husband smiled.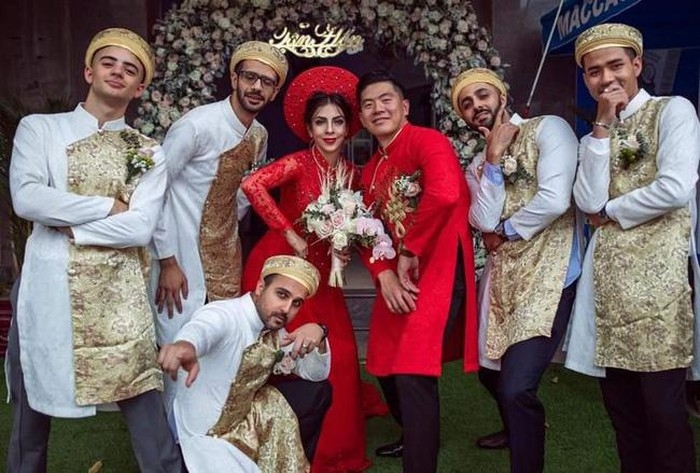 Jubran's relatives and friends travelled the long distance to attend her big day (Photo courtesy of Trinh Xuan Tho/ via Zing)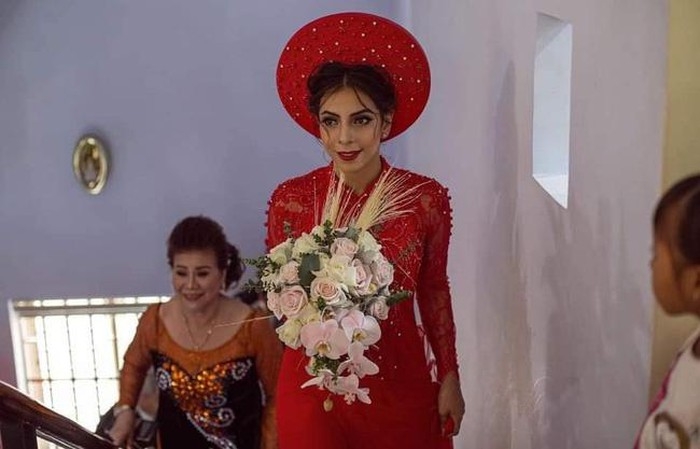 Jubran wore Ao Dai on her wedding day (Photo courtesy of Trinh Xuan Tho/ via Zing)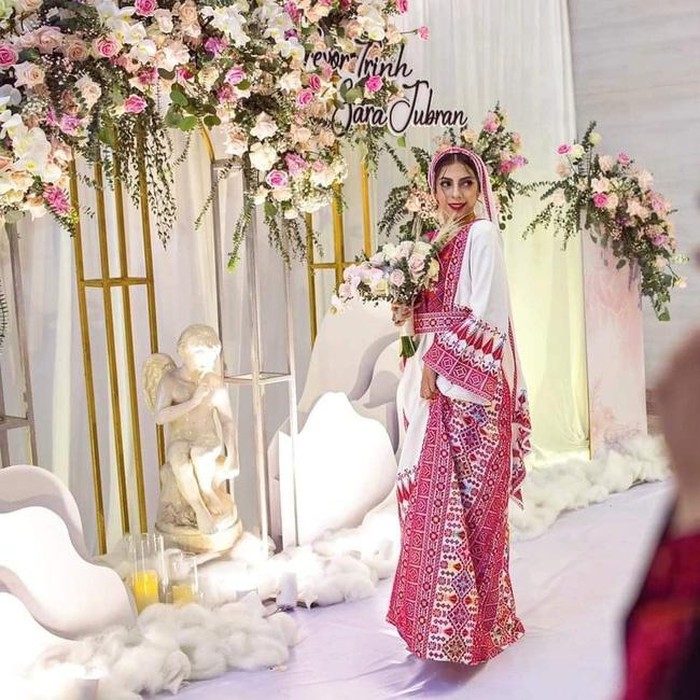 She also wore her homecountry's traditional dress (Photo courtesy of Trinh Xuan Tho/ via Zing)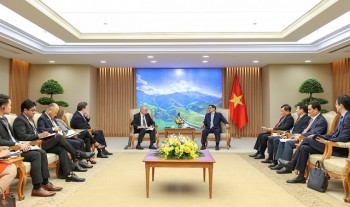 National
Vietnam News Today (Dec. 6): Vietnam records 427 new Covid-19 cases on December 5; PM hosts USABC, US corporation leaders in Hanoi; Proper investment needed to develop night-time economy; Vietnam welcomes New Zealand investors for win-win partnership.