Vietnamese Citizen Rescued from War Zone in Sudan
A dual Vietnamese-Australian citizen has been rescued from the war zone in Sudan by the Vietnamese embassies in Egypt and Saudi Arabia.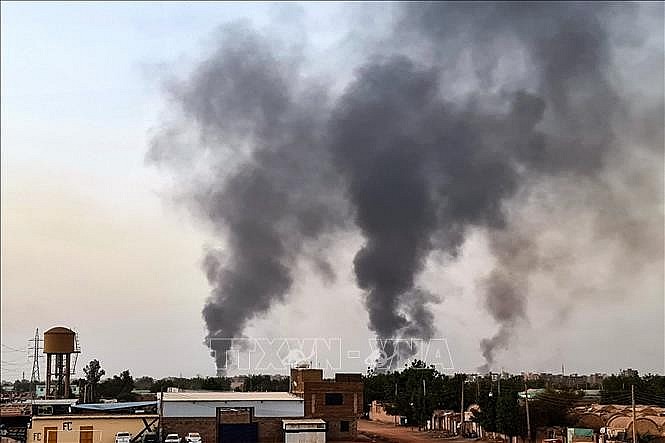 Fighting between the RSF and Sudanese army forces broke out in the capital Khartoum and several other places in April. Photo: AFP/VNA
The Vietnamese Embassy in Egypt verified the information to Vietnam's Ministry of Foreign Affairs along with the infomration 16 Vietnamese crew members in Sudan.
The crew members left Sudan and returned home on May 13, VOV reported.
The individual with dual Vietnam-Australia citizenship, who had lost all of his identification documents and money, was helped to return to Vietnam safely on May 27.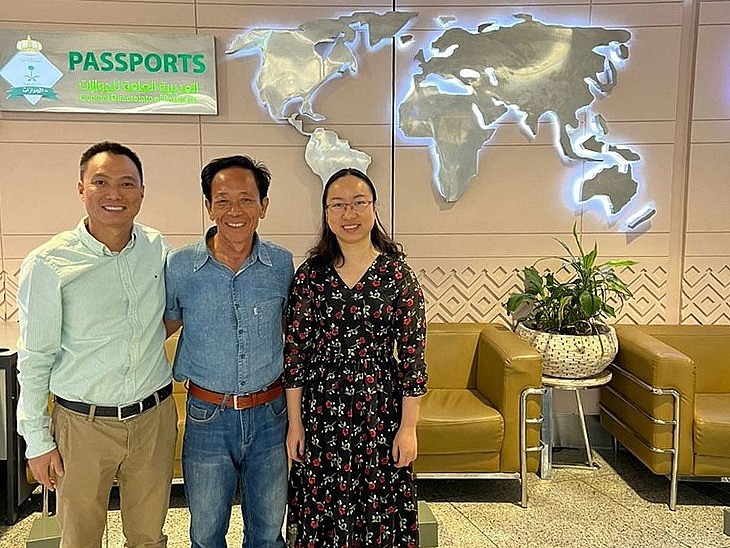 Dual Vietnamese-Australian Pham Van Khoe (C). Photo: Vietnamese Embassy in Saudi Arabia
At a press conference on April 20, spokesperson of the Ministry of Foreign Affairs Doan Khac Viet said the Vietnamese Embassy in Egypt, which is also in charge of Sudan, is still keeping a close watch on the situation and is ready to implement citizen protection measures if necessary, VietnamPlus said.
According to CNN, hundreds of people have died in the Sudanese region of West Darfur, as fighting between the two rival military factions battling control in the country escalated as well as drawing in local militia groups.
The fighting in West Darfur has forced tens of thousands of people to flee across the border to Chad, the United Nations Refugee Agency (UNHCR) said a total of 60,000 refugees have moved across since the conflict broke out in April.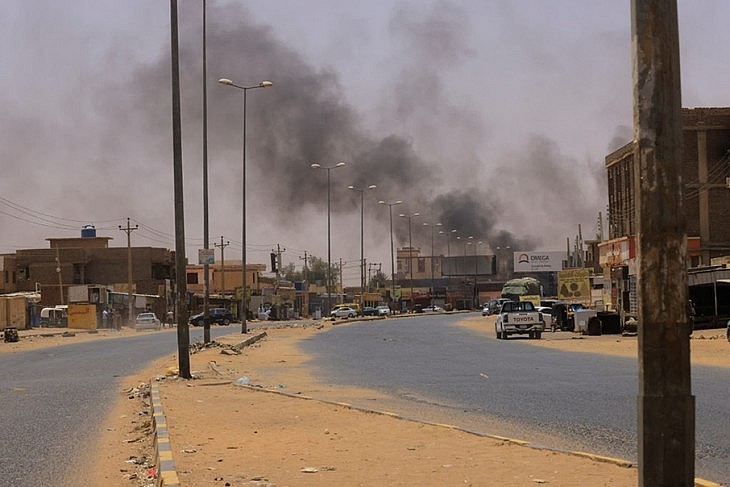 Sudan is mired into unrest. Photo: AP.
Fighting between the Sudanese Armed Forces and the Rapid Reaction Force in Sudan's Darfur region has widened, drawing in Arab militias and largely non-Arab African armed groups who have been in recurrent conflict since the start of the unresolved Darfur conflict in 2003.
The United Nations Children's Fund (UNICEF) expressed concern over the risk of many children falling victims in the conflicts as the WHO report indicated that at least nine children have died and over 50 others injured among the mentioned casualties./.
Vietnam Establishes Flagpole at UNMISS

As part of activities to celebrate the 133rd birthday of President Ho Chi Minh (May 19, 1890-19/5/2023), the 2.4 field hospital in South Sudan officially ...