Vietnamese Expats in Difficulties Receive Support
Deputy Foreign Minister and head of the State Committee for Overseas Vietnamese Affairs Pham Quang Hieu has visited Ho Chi Minh City to promote overseas Vietnamese affairs in the city and support Vietnamese expats in difficulty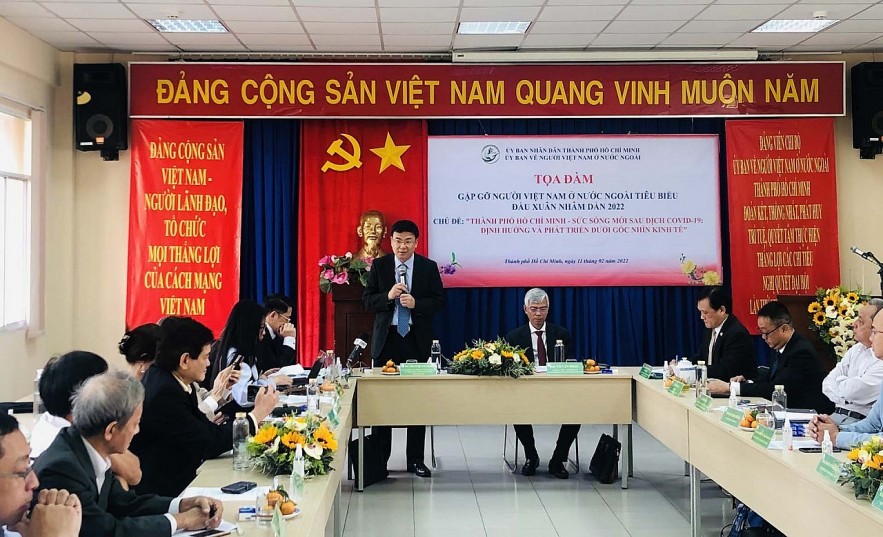 Deputy Foreign Minister and head of the State Committee for Overseas Vietnamese Affairs Pham Quang Hieu speaks at the meeting in Ho Chi Minh City.
During the trip, which took place from February 10-11, the official attended a meeting held by the municipal Committee for Overseas Vietnamese Affairs to collect Vietnamese expats' views on the city's potential new direction and development.
Hieu expressed his optimism when seeing that HCM City has recovered its vitality as a dynamic and vibrant city.
The Deputy Minister also noted his gratitude towards the Vietnamese diaspora's donations and contributions to the city and the country at large, particularly during the fourth coronavirus wave.
Vietnamese expats have donated medical equipment, raised funds and shared Covid-19 response experience, he said.
Vice Chairman of the municipal People's Committee Vo Van Hoan extended Lunar New Year greetings to the expats, many of whom are scientists and business leaders, and thanked them for what they have done to help the city before, during and after the pandemic.
HCM City believes Vietnamese people living overseas are an important resource to help the southern economic hub fulfill its socio-economic tasks and goals in 2022 and the following years, Hoan said.
The city wants to receive their advice and recommendations on how to fight the pandemic and deal with its aftermath, he noted, adding that the expats' opinions on local programmes were much sought after.
During a working session with the Vice Chairman, Hieu spoke highly of HCM City's role in mobilising and attracting resources from Vietnamese abroad to the homeland.
Party and State leaders pay great attention to Vietnamese expats and take into account their opinions, he said.
The Ministry of Foreign Affairs hopes to step up coordination with agencies and localities, especially those with a large number of overseas Vietnamese, to remove difficulties facing Vietnamese expats, helping them return home, run business and contribute to the nation, according to the official.
Hieu and municipal leaders discussed how to support Vietnamese expats in extremely difficult circumstances, and urged HCM City to join hands with the ministry in this regard.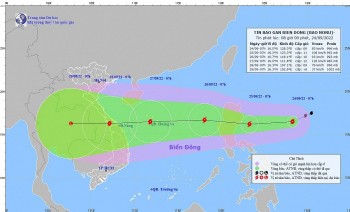 National
Vietnam News Today (Sep. 25): UN backs Vietnam's development priorities; Typhoon Noru heads toward central Vietnam; Vietnam maintains efforts to fight IUU fishing; Three Vietnamese airlines named among world's best air services.