Vietnamese in Germany Inspire Reading Culture
A project in Germany is building an online academy for the Vietnamese community and those who love Vietnamese language and culture.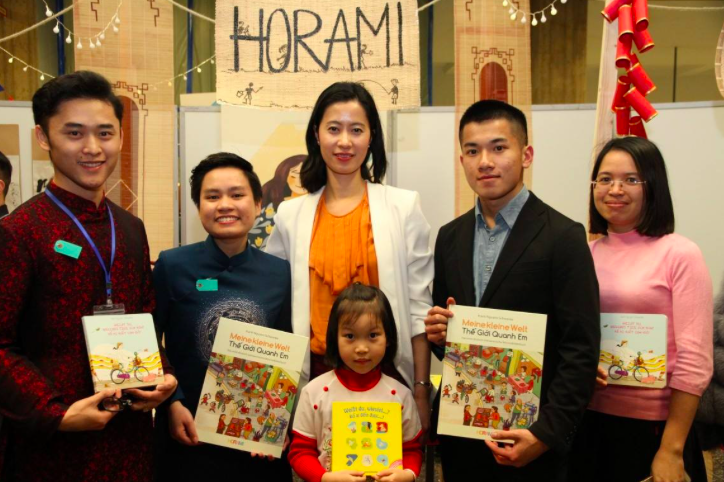 Hanh Nguyen Schwanke'sHorami Academy (center) accompanies young people on their Vietnamese journey through books such as the Meine kleine Welt dictionary.
The idea of ​​publishing a bilingual book was born when Hanh Nguyen Schwanke gave birth to a child and felt the desire to impart knowledge and affection to a child growing up in an environment with two backgrounds - German and Vietnamese.
A bilingual publisher
The Horami Publishing House of Hanh Nguyen Schwanke was founded on June 1, 2014 in Berlin, producing the first German-Vietnamese bilingual books for 2 to 3 year-old children such as: "Who can count," and "Who knows what." These publications are all printed on beautiful, thick covers with comments from many Vietnamese and German pedagogues and psychologists.
During the Covid-19 pandemic, Horami Publishing House has organized talks on family health and children's education to help children have more understanding and feel encouragement to get through this difficult time.
In particular, the program Horami Radio broadcast is very popular with Vietnamese children in Germany. Every week, many children send songs, poems and stories to the program. The program has aroused and nurtured the inspiration of children to read and play together.
Online education in the time of Covid-19
The Horami Academy project is Hanh Nguyen Schwanke's new plan, with the belief that it can build an online academy for the Vietnamese community and lovers of Vietnamese language and culture around the world.
This academy provides educational technology solutions that deliver innovative and creative learning experiences to teachers and learners of all ages. Joining the academy, learners can choose languages ​​such as Vietnamese and German as well as take extra lessons and learn more courses on culture, communication and soft skills.
The Horami Academy was formed at the time when the Covid-19 pandemic was raging in Germany, the members of the academy were far apart (in Germany, France and Vietnam) and only met each other online, but they still worked, studied, shared and encouraged each other to have more positive energy.
The Horami Academy also creates many interesting programs such as the Vietnamese language course "Learn and play with kittens" with interesting and fun stories and games to help children approach Vietnamese in a lively way.
There is also an effective online reading workshop with children - where parents share and exchange reading skills with their children, helping children develop language, thinking and keep a love of their mother tongue.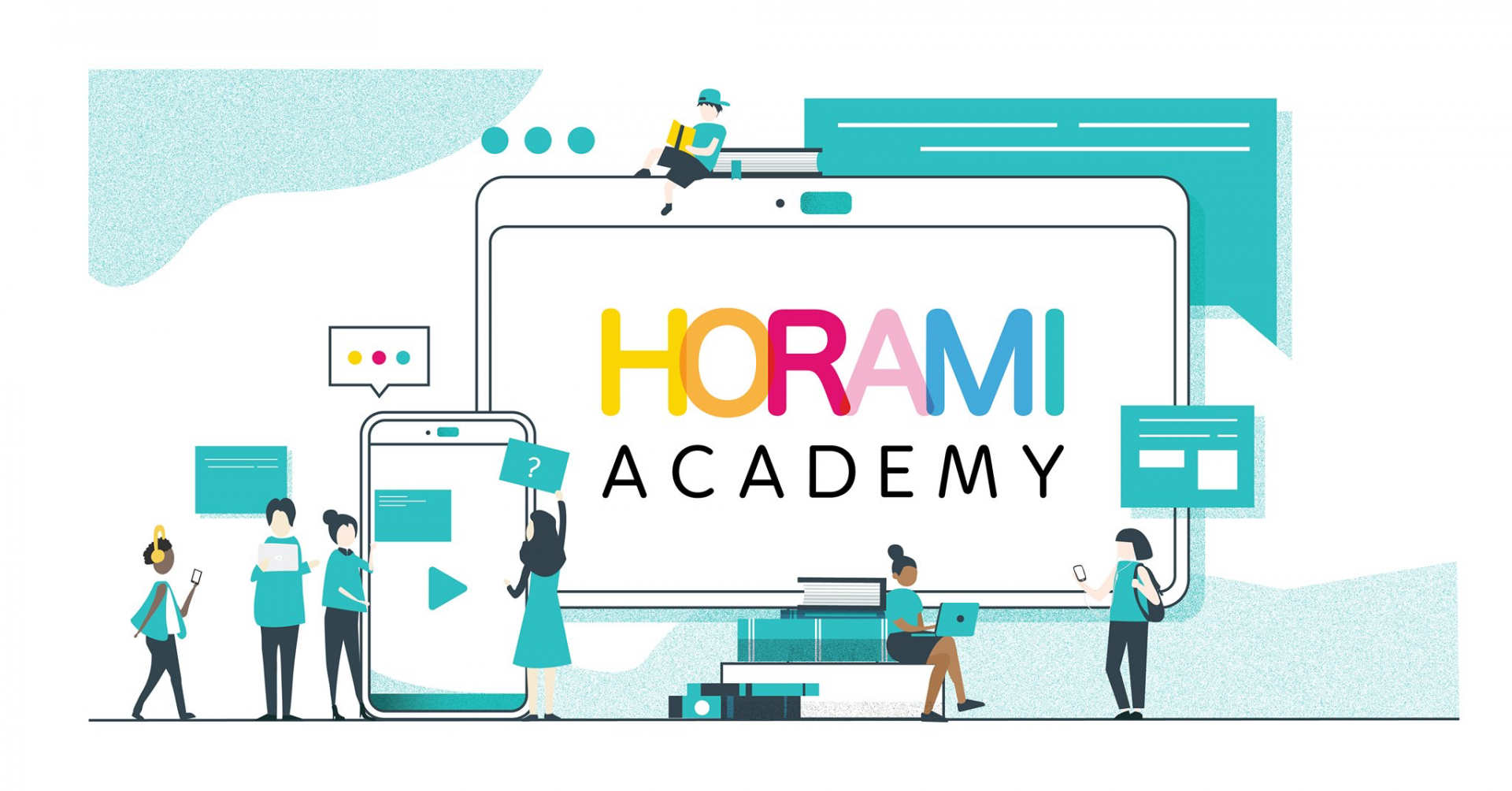 Photo: HoramiAcademy
At this time, the Horami Academy is planning to organize the first online summer camp named "I love Vietnamese" for Vietnamese children in Europe. No longer being geographically restricted or facing difficulties due to the Covid-19 situation, children participating in the online summer camp will have the opportunity to get to know Vietnamese friends from all over Europe, as well as experience and learn more about Vietnamese language, culture and people of Vietnam.
With a variety of interesting arts and cultural programs, the camp was created with the purpose of being a useful summer playground with art and language learning programs. The summer camp also supports and helps children who were born and raised in foreign countries but have the desire to improve and develop Vietnamese language.
Hanh Nguyen Schwanke said she thanked her summer vacations in Vietnam with her family, which helped her to understand more when listening to her grandparents tell stories about the old days, as well as more feelings of attachment her homeland.
"I am always grateful for the hard work, creativity and humble attitude of the members from the first days to make things happen," she said. "No matter where you live, preserving Vietnamese language and culture is probably what many parents want to support their children. Because language and culture are the bridge connecting emotions and the generations."