'Zero dong' food stores for COVID-19-stricken people in Da Nang
Dozens of makeshift "zero dong" food stores have been built up across Da Nang, the current COVID-19 hot spot in Vietnam, to help those needy people adversely affected by the pandemic.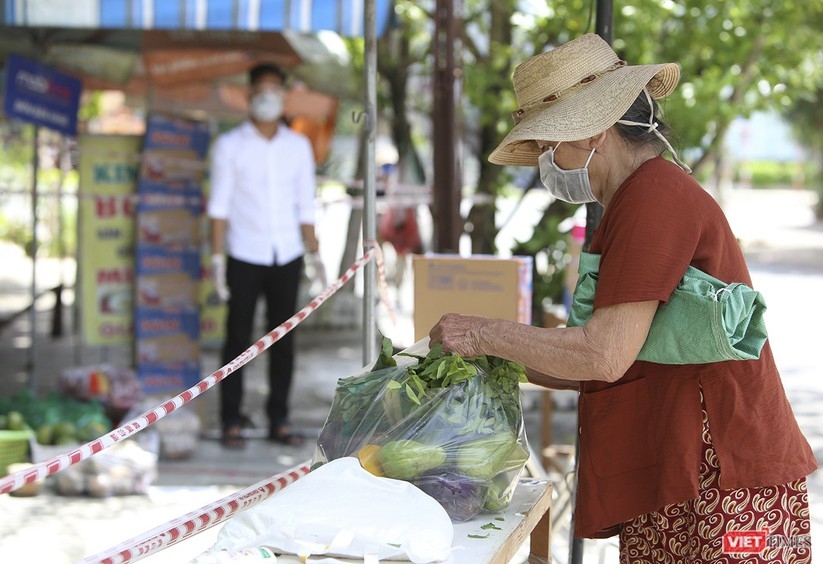 A lady takes a bagful of foods from the zero dong food store (Photo: Viettimes)
According to Mr. Dao Van Vinh, a member of the volunteer group, the zero food stores' aim is to support those families who can hardly afford daily meals due to the COVID-19.
Each makeshift grocery store has many ingredients on offer, ranging from rice, instant noodles, fish sauce, salt, sugar, cooking oil, eggs to an abundance of fresh fruits and veggies, such as squash, eggplant, papaya, sweet potato, etc. One person can get from 12 to 15 items to their liking.
All the charitable grocery stores will be active from August 14-24. Every day, the group will prepare enough ingredients for up to 100 needy people in each store.
As reported by Vietnamnet, all the recipients are from disadvantaged families and listed as "under difficult living conditions" by the local officials. These people must show the promissory note earlier granted by local officials to prove they are eligible to get the free food.
"However, we still consider supporting those cases in difficulty but do not have the note", Vinh said.
A free food stall in Da Nang (Photo: Viet Times)
There is an abundance of ingredients on offer (Photo: Vietnamnet)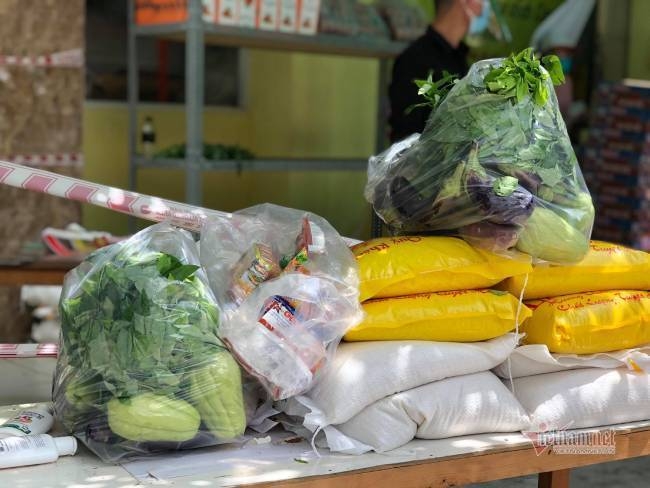 (Photo: Vietnamnet)
Knowing he was listed as a recipient from the zero dong food stores, Mr. Dinh Ta, an amputee ride his wheelchair to the charitable site.
"These foods could fill me up in the next week. I don't know what to say but a sincere thanks to the sponsors for helping those disabled like me during this COVID-19 time", Ta was quoted by Vietnam net as saying.
Ms. Tran Thi Hai, 74, from Cam Le, Da Nang, is another recipient. Hai is currently living alone, managing her life all by herself. She works as a dishwasher to earn a living, but given the advent of the COVID-19 pandemic, her daily means to earn a livelihood have been disrupted.
"I am very grateful for the donors. These foods can help me in the several coming days", she said.
Da Nang has been hit hard by the resurgence of COVID-19 since July 24 and is now under strict social distancing order. The temporary stoppage of dining establishments and entertaining centers and non-necessary activities have disrupted the lives of many locals, especially those already live in poor living conditions prior to the pandemic. The many zero food stalls, thus, have become the lifesavers of a lot of people, a heart-warming way to timely lend a helping hand to the poor as the COVID-19 pandemic is ravaging the country.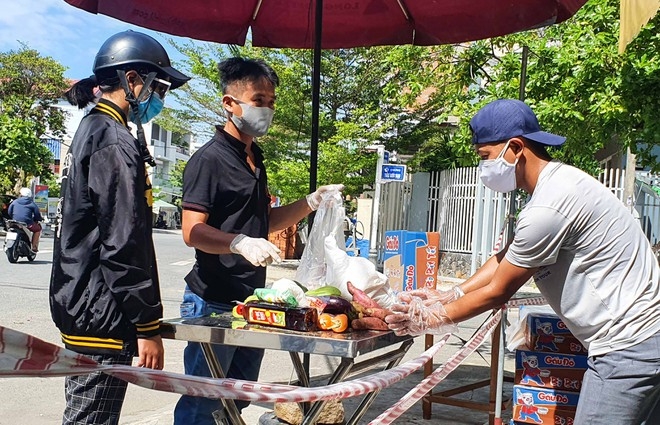 (Photo: Vietnamnet)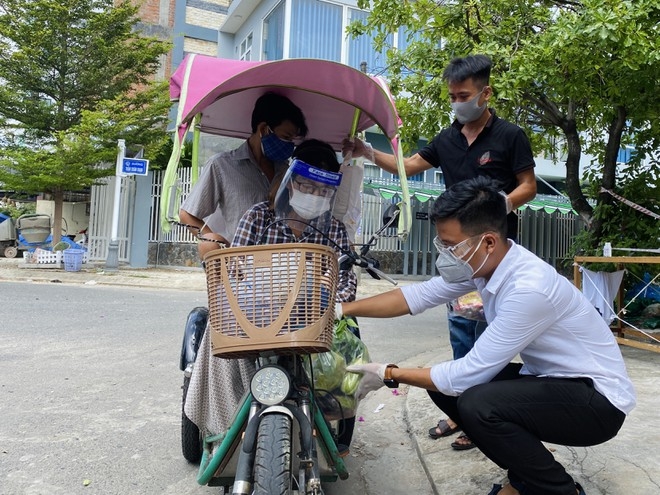 (Photo: Thanh Nien)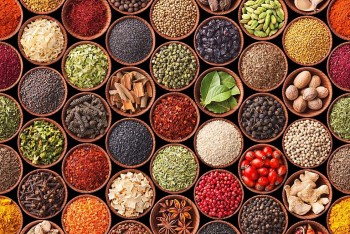 Vietnamese Herbal Tea
Antioxidants have been known since the 1990s and have been useful in fighting cancer, atherosclerosis, and many other chronic diseases.