Vietnamese People in Poland to Open the 2022 Summer Football Tournament
On the afternoon of July 16, hundreds of football fans attended the opening ceremony of the 2022 Summer Football Tournament at Wronik Raszyn Stadium, Poland. The event was organized by the Vietnam Community Football Federation in Poland.
Attending the opening ceremony were representatives from the Embassy of Vietnam in Poland, organizations in the community, Vietnamese companies in Poland, and Polish friends.
In this year's tournament, there are 5 participating teams: Song Lam, Nghe Tinh Youth, FC Bao Nham, FC Nam Dinh, and FC Brothers (former name as FC Hanoi).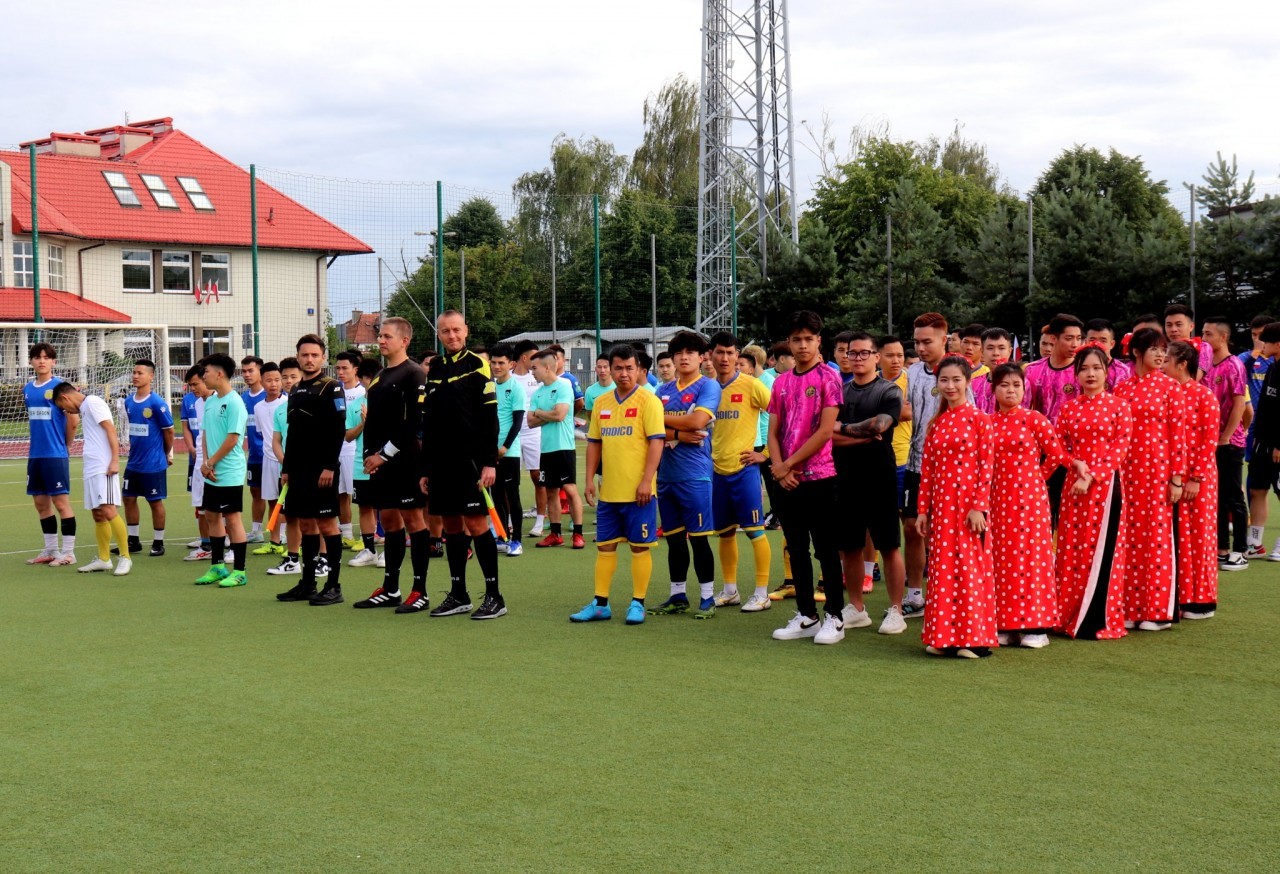 Participation in the 2022 Summer Community Football Tournament has 5 teams. (Photo: Thoi Dai)
The teams are divided into 2 groups A and B, taking place from July 16-30. Matches are controlled by professional Polish referees.
The opening ceremony was held professionally, with many special programs. To stir up the enthusiasm for the community's football festival, there were vibrant music, songs about football and the love for the country performed by the community's singers and Blue Wave band.
Notably, for the first time, there was the participation of a well-trained and professional dance team by Vietnamese dancers named One AM. The dancers contributed to the opening ceremony two unique and exciting performances, featuring the graceful image of Vietnamese Ao Dai on the community football field.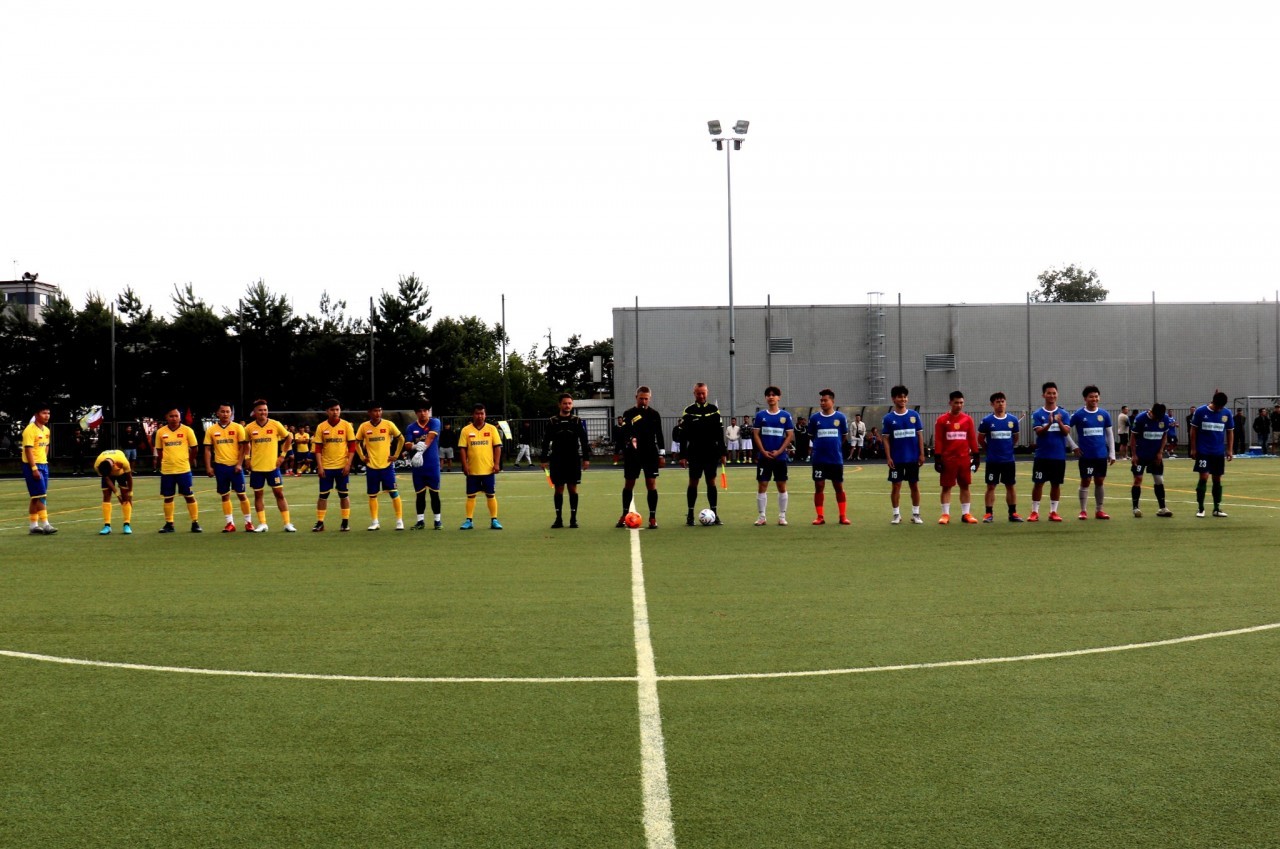 Immediately after the opening ceremony, two matches took place. (Photo: Thoi Dai)
After the opening ceremony, two matches joined the game. The first one was between the champion Song Lam and FC Nam Dinh; while the second match was between Nghe Tinh Youth and FC Bao Nham.
It is known that this is the 25th year the Vietnamese community in Poland organizes a community football tournament in the summer.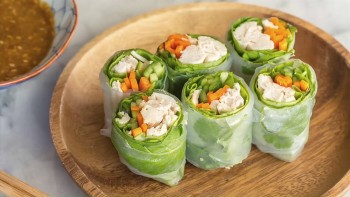 Travel
Rolls are a easy-to-make dish that is loved by many Vietnamese diners as well as Korean stars.