Vietnamese Students Enjoy Chung Cake Day in France
'Chung cake day' was held Sunday by the Vietnamese Paris Student Association at the headquarters of the Vietnamese Embassy in France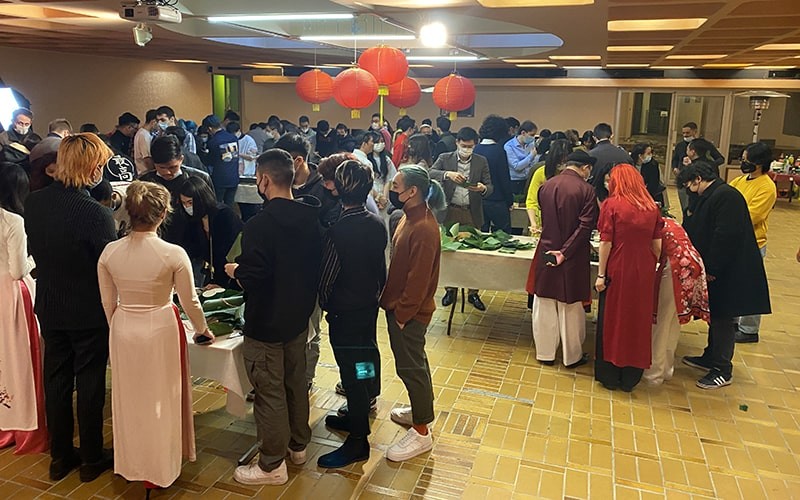 At the event. Photo: NDO
It was part of the Lunar New Year celebration of the overseas Vietnamese students in France and attracted hundreds of participants, both Vietnamese nationals and foreigners. The number of participants, however, was limited to ensure Covid-19 safety.
Attendants were instructed how to make Chung cake the traditional way. They also performed modern and traditional dance and songs, which were warmly received.
Starting at 9 am, the event ended at 19 pm the same day, NDO reported.
Attending the event also included the Vietnamese Ambassador to France Dinh Toan Thang and his wife. Thang spoke highly of the students' dynamic spirit and talent, their efforts to preserve the good traditional culture of the nation. The Ambassador affirmed that the Embassy is always willing to support events hosted by Vietnamese students in France in general and in Paris in particular.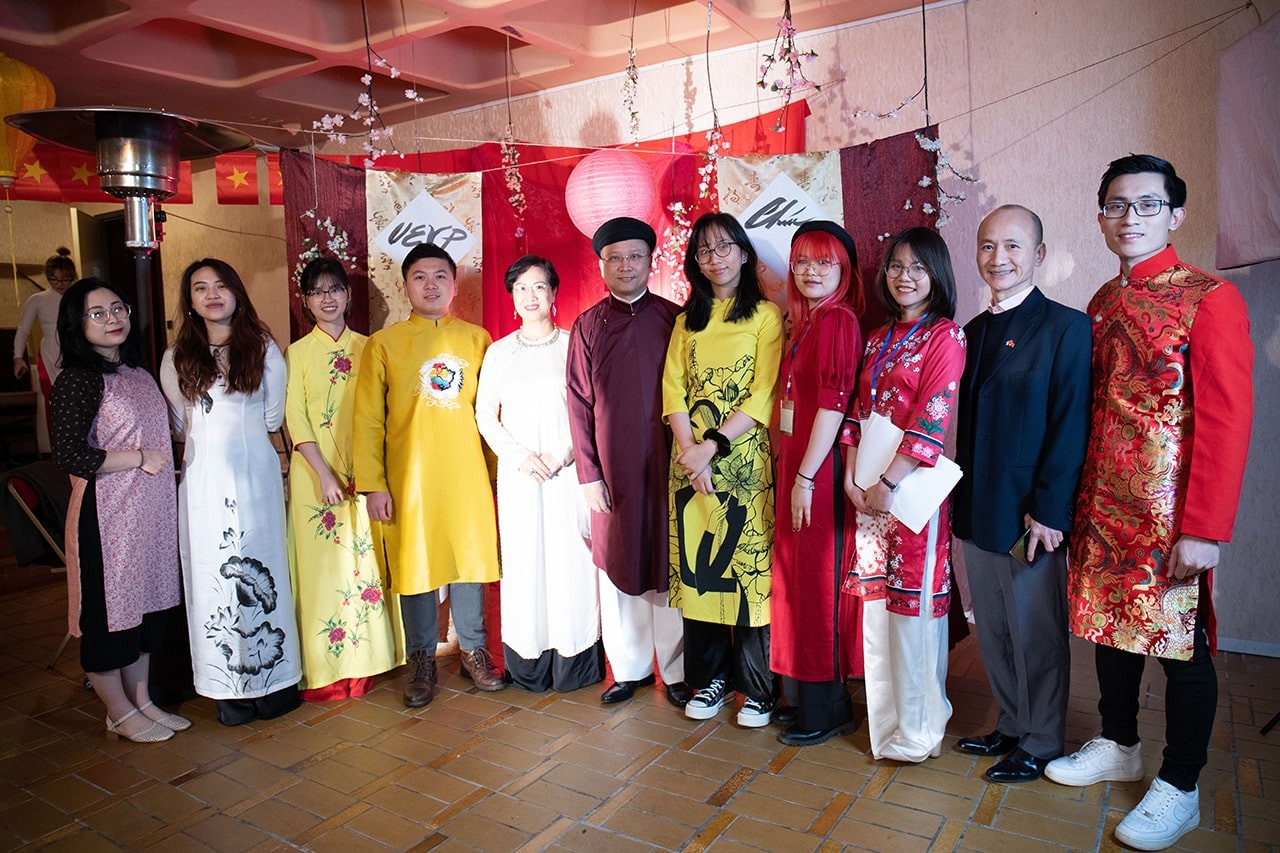 Photo: NDO
"We are very pleased that the event was successful, attracting not only students far from home but also international friends," Nguyen Thu Van, president of the Union of Vietnamese Students in Paris (UEVP) said at the event. "We had prepared carefully the night before to make sure the event goes as planned. Making Chung cake is a small activity but has greater meaning, which is to preserve the customs and habits of our nation on Lunar New Year."
Nguyen Phan Bao Thuy, President of the Vietnamese Student Association in France highly appreciated the preparation work of the Organizing Committee. He encouraged the participants to continue with other student-oriented activities even though there might be certain difficulties.
The Union of Vietnamese Students in Paris was officially established in 2006 and is an official member of the Vietnamese Student Association in France. The union has always been a dynamic and enthusiastic association and is highly appreciated for its student-oriented activities.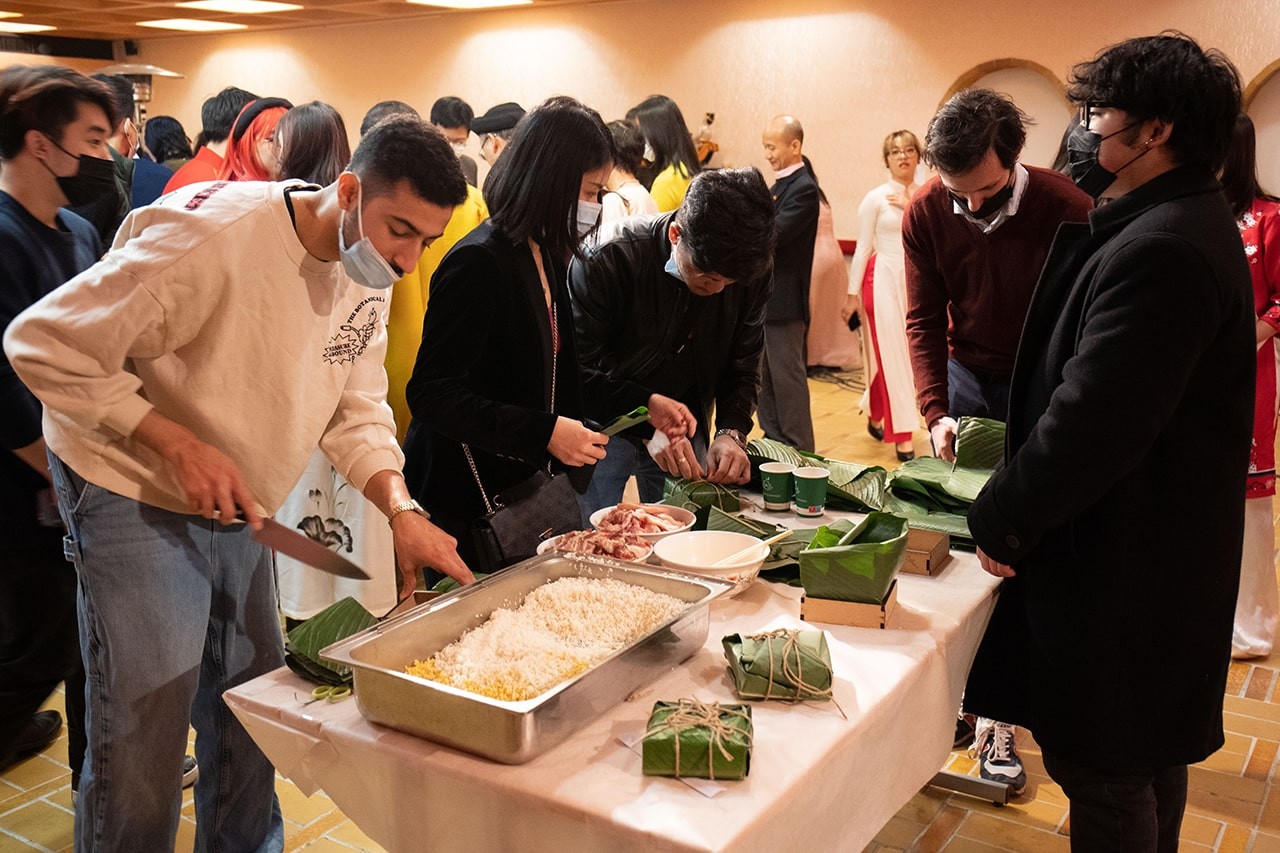 Participants make Chung cake. Photo: NDO