Vietnamese students turn quarantine experiences into amazing mobile app
A group of 5 young Vietnamese students in Europe created an app to help manage quarantine areas, called Quaranhome. This app just won the Hackathon "Hack Covy 2020" launched by Hanoi Student Association, Angelhack and UNDP.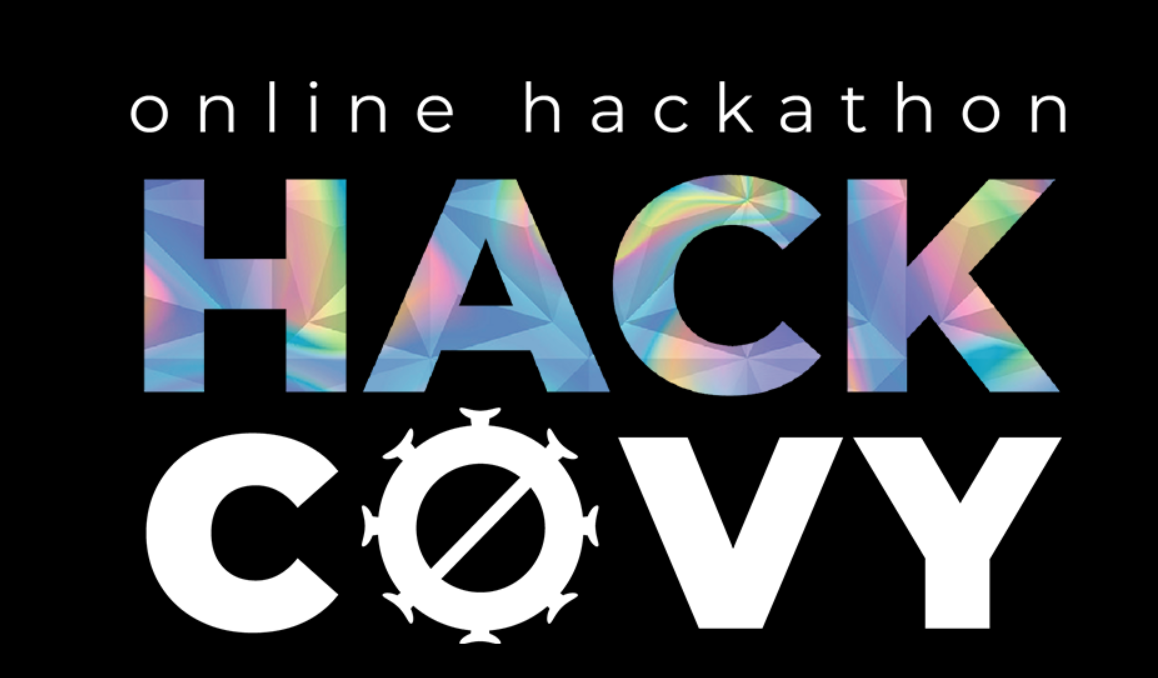 Hack Covy - an online hackathon with some 400 Vietnamese youngster to participate (Photo: Vietnambiz)
Returning to Viet Nam on March 14, 22-year-old Nguyen Tuan Minh was among thousands of overseas students fleeing Europe after the continent becoming the global epicentre for COVID-19.
The abundance of non-essential goods being supplied from the outside by anxious families put an excessive workload on the shoulders of medical workers, who were both caring for the lodgers and delivering packages. Poor communication inside the camp was also a real problem, Minh said after two weeks in isolation.
Sharing common experiences in isolation, Minh and four other Vietnamese overseas students Do Hoai Nam, Luu Kim Khanh, Do Thanh Long and Pham Dinh Cuong teamed up and won Hack Co Vy 2020 – a 48-hour online hackathon searching for digital solutions during the COVID-19 pandemic – which also attracted some 400 Vietnamese youngsters from around the world.
"Quaranhome is a smartphone-based application to manage centralized quarantine camps," said Minh.
"The idea was initiated by our teammate Do Thanh Long and co-developed by other members," said Minh.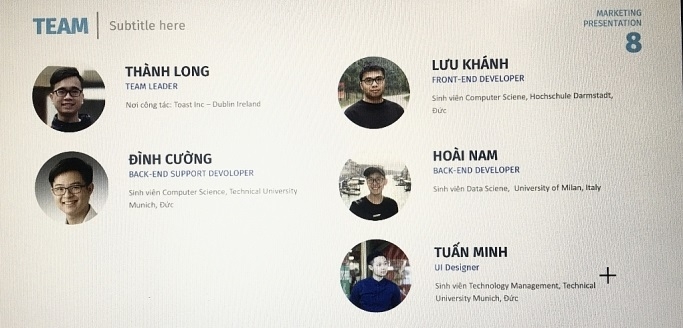 Team DHSYN - the winning team with the app Quaranhome (Photo: VietnamBiz)
Initially, the concept of Quaranhome application design is to support quarantine management, and quickly deliver news to the isolated people.
In terms of interface, Quaranhome looks relatively simple including a message board, a chat group, a hotline and comments/requests part. All items are intended to spread the most accurate information to people living in isolated areas.
To support some foreigners who cannot use Vietnamese, the message board of Quaranhome support additional languages. Each quarantine area will have an internal use version for easy management, according to Vietnam Biz.
The chat groups are to exchange information among people in isolation. Because people in the quarantine area do not share a social network, or a messaging app, grouping all together into one chat group can ensure everyone receives updates almost simultaneously.
To ensure that each user can only register and use once, the quarantine administration board will give each user a password. The password will automatically update after 14 days.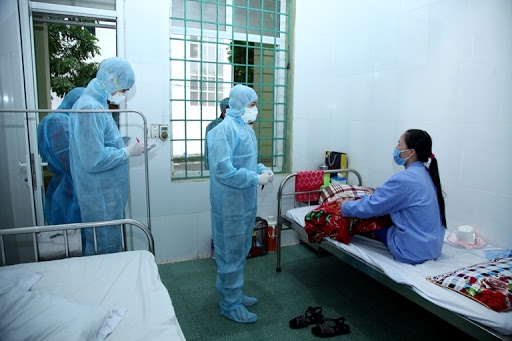 Quaranhome is to help manage quarantine areas (Photo: Phu Tho News)
For Quaranhome, the team expects to complete the project by the end of May.
"In the long term, we want to develop Quaranhome into a communications network used among small communities such as residential clusters, or at events," said Minh.
"However, at the moment, we are pulling out all the stops to perfect the application so it can be used in quarantine camps nationwide. The team is pleased to hear from other like-minded people and recommendations via our email ungdungquaranhome@gmail.com," he added.
As of Thursday, Vietnam had 13,700 people being isolated at centralised quarantine camps, hospitals, or at home.
The country on Wednesday received some 340 Vietnamese nationals, mostly children, the elderly, sick people, tourists and people whose visas had expired, returning from Russia via Van Don Airport in Quang Ninh Province.
With no new cases of COVID-19 reported on Thursday, Vietnam has gone four consecutive weeks without any community transmissions, according to VNS.