Vietnamese woman makes unique "paintings" from clay
After learning to draw and make clay flowers, Ms. Pham Thi Giang Sinh, 39 years old, came up with the idea of making pictures with this new material.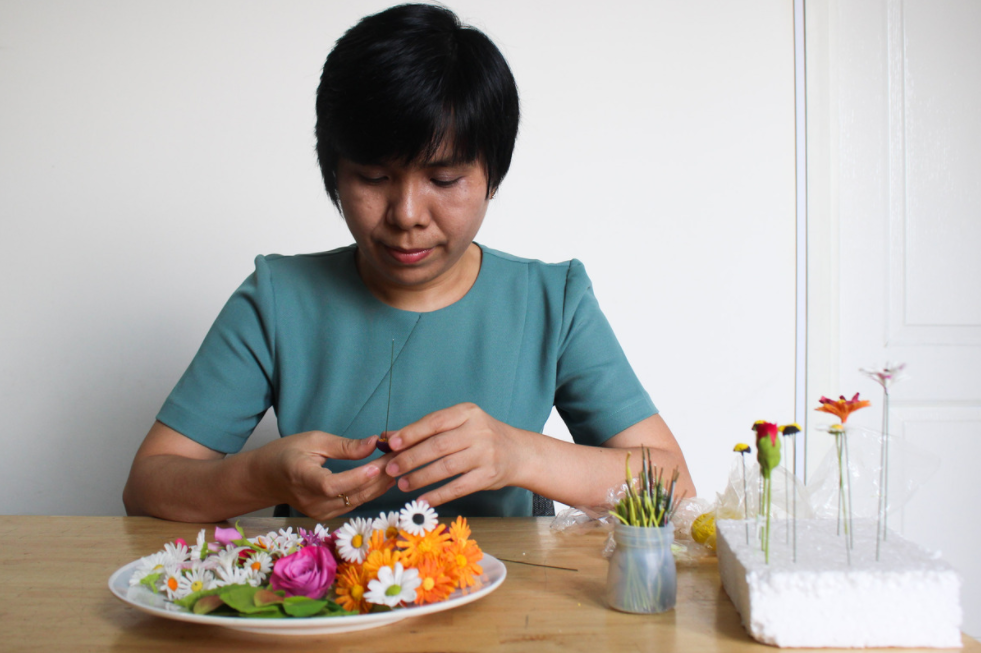 Ms. Pham Thi Giang Sinh, 39 years old, a citizen of Phuoc Long B, Thu Duc city, has many years of experience in making confetti and arranging fresh flowers. In 2016, she took a class to make flowers out of clay for a month. "Last September, I signed up for a basic painting class. After being taught how to make clay flowers by a friend, I tried to put it on the painting I just drew, and it felt so beautiful, so I decided to quit making flowers from paper and use clay instead," said Sinh. (Photo: VN Express)
The clay flowers have real looks, bright colors, and high duration. "A clay flower painting is combined by clay flowers attached to a normal picture's background, with a shape that looks like a real vase. After finishing, I have to place them in a glass frame. Just keep it away from sunlight for a long time to preserve," said Sinh. (Photo: VN Express)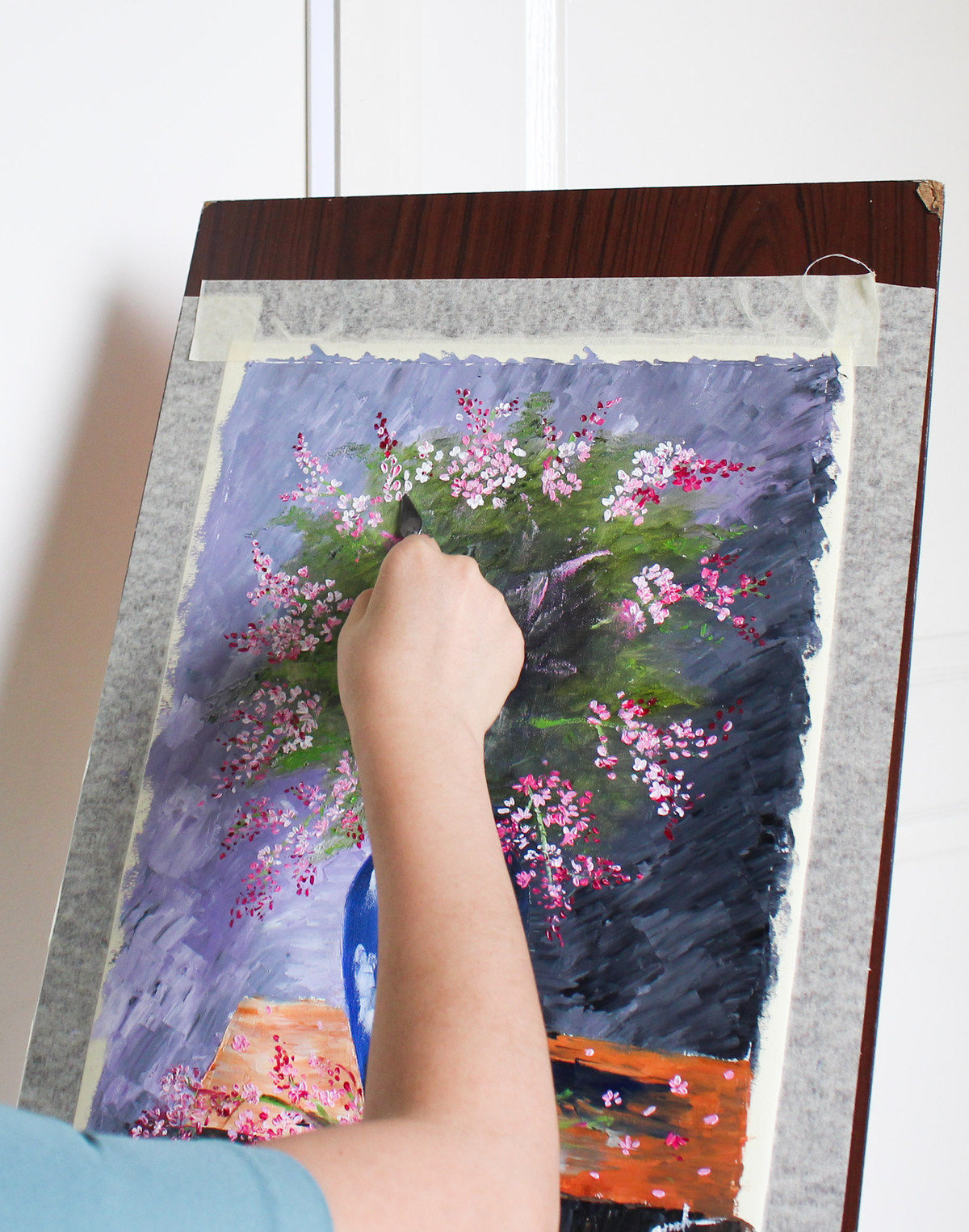 Ms. Sinh painted the background with oil first. After sketching out the design, the color of the vase, and the background setup... she will attach clay flowers. "Sometimes, although I have already planned out the type of flowers to be attached to each painting, it eventually turns out inappropriate. I have to choose other flowers", Ms. Sinh said. (Photo: VN Express)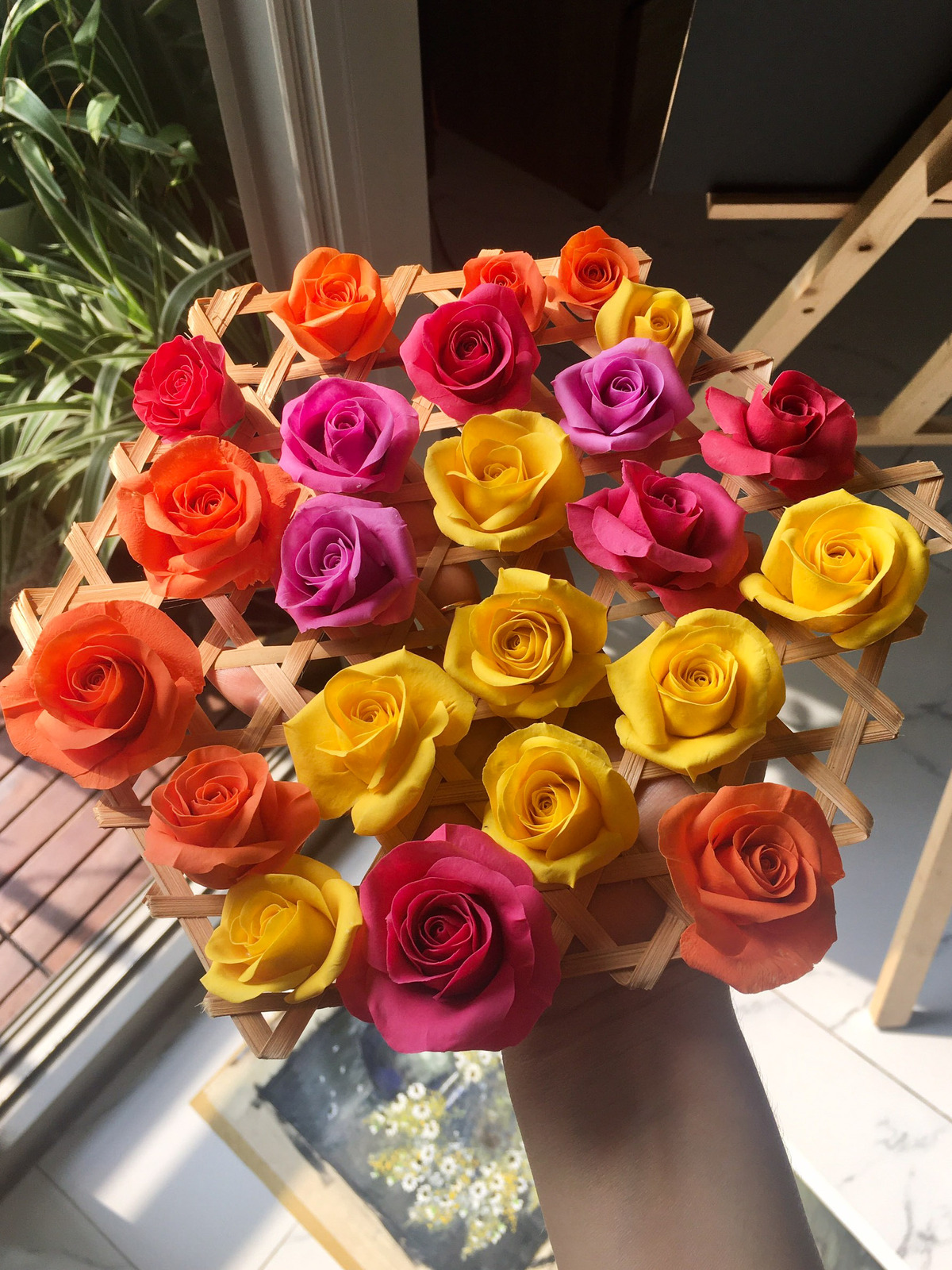 All kinds of flowers are hand-made by Ms. Sinh. She makes each petal then puts them together. The leaves are also hand-sculpted. She uses scissors to trim the shape. She just used the mold to create veins and flower buds. "Natural flower petals have different sizes and shapes, so those made by mold will not look natural" explained Ms. Sinh. (Photo: VN Express)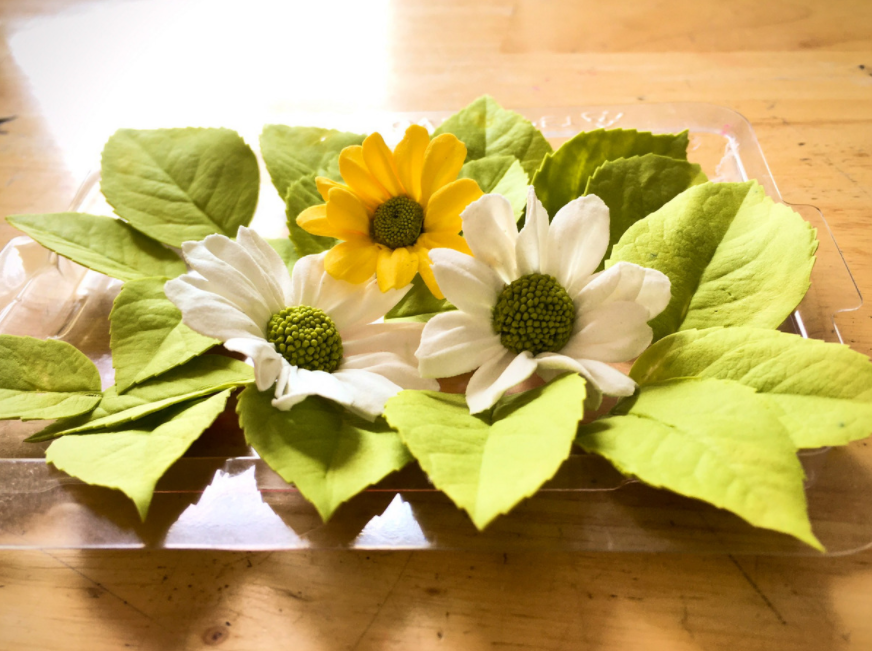 Rose is the type that takes the most time. Each flower takes one hour to complete. (Photo: VN Express)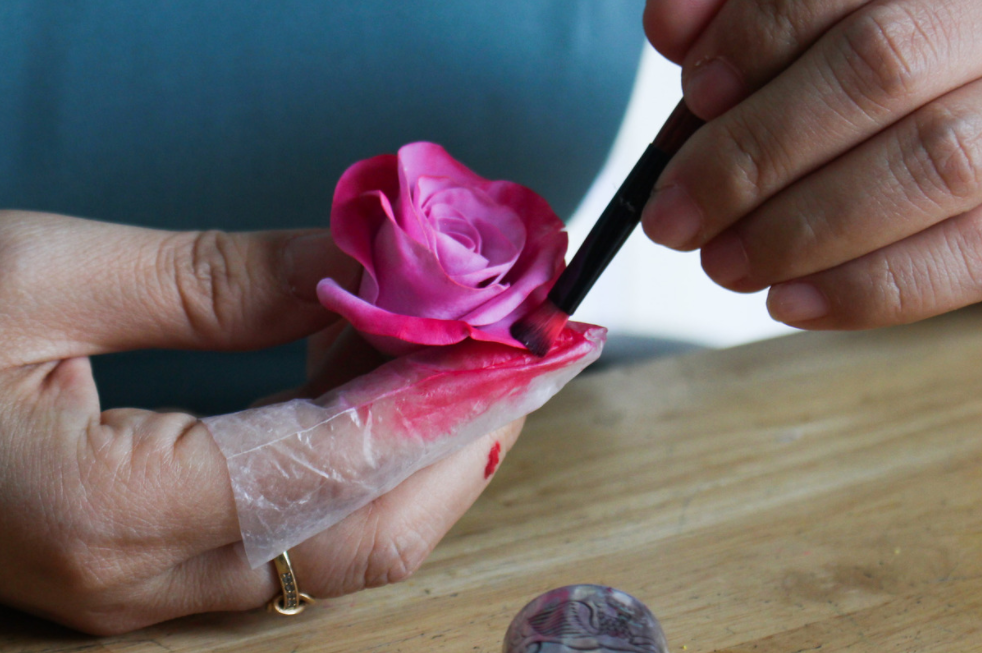 To make the flower's color harmonize with the background of the painting, Ms. Sinh mixes the oil paint color into the clay before making the flowers. After molding the flowers, she also paints a layer of color over them to make the flowers look more fresh and durable. (Photo: VN Express)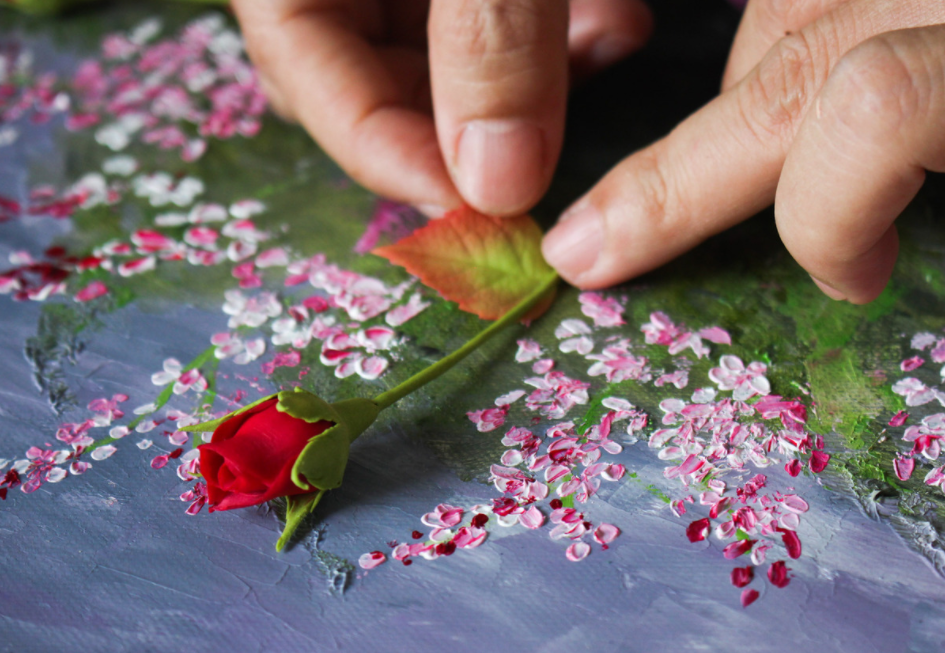 After drawing the background and molding the flowers, she attaches the flowers to the picture with candle glue. (Photo: VN Express)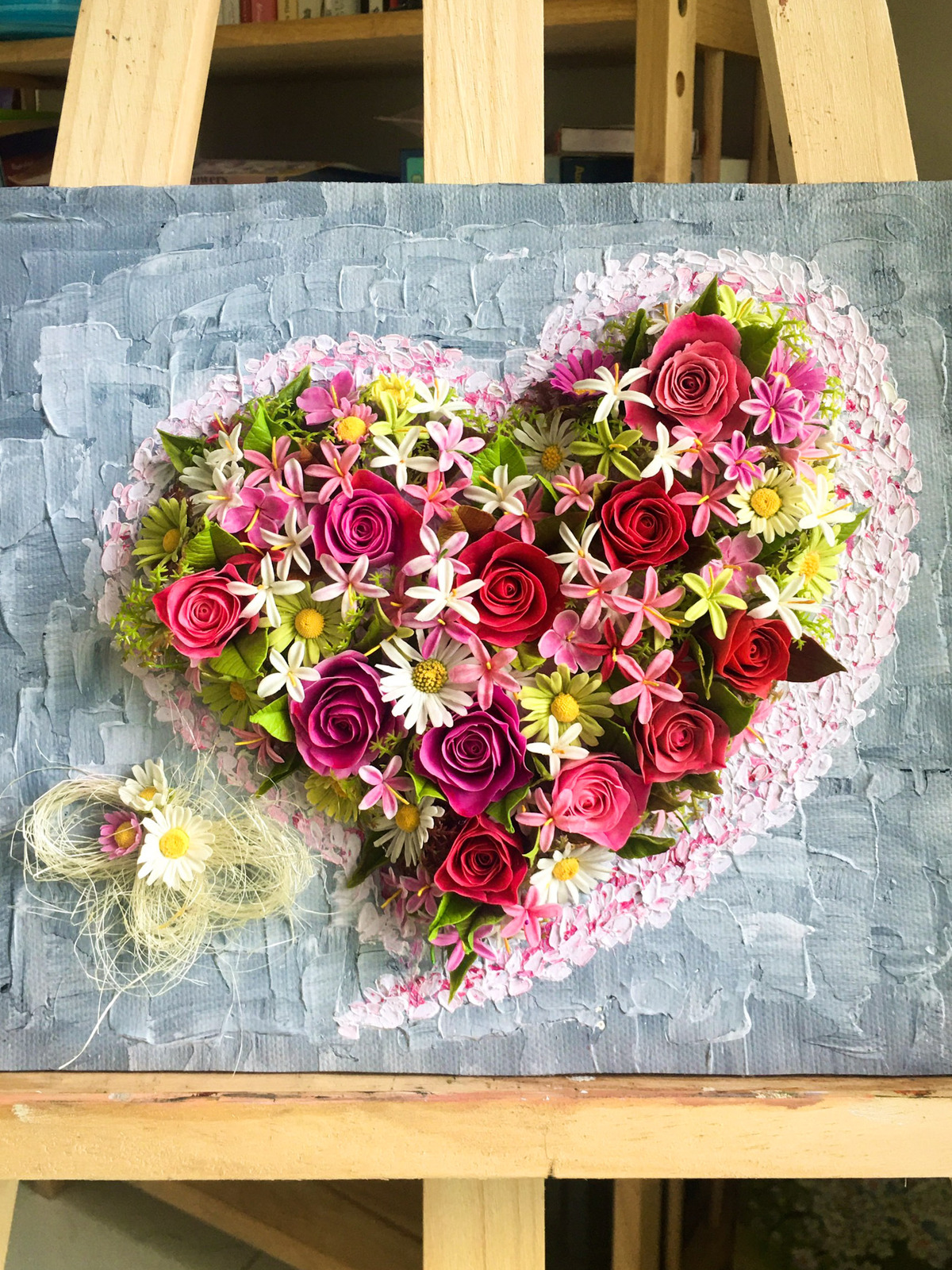 Making paintings of this kind is like setting up a vase of fresh flowers, Sinh said. "Many people also commented that my vase looks a bit confused. But I think a vase always needs fresh, youthful so I just follow my feelings," she said. (Photo: VN Express)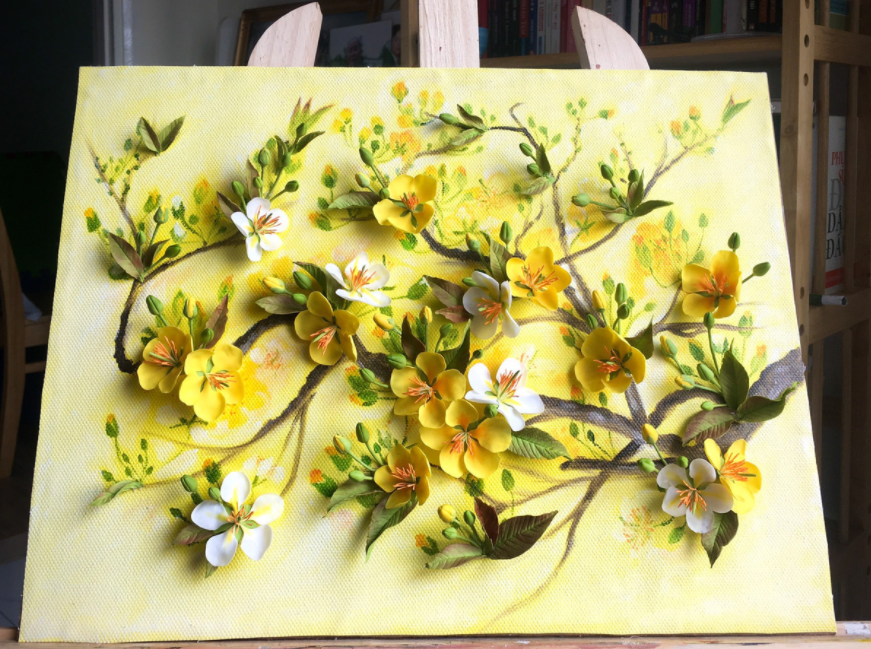 In addition to the pictures of flower pots, Ms. Sinh also tried to make some simple pictures with fewer flowers. This apricot painting was made by her on the occasion of Tet. For her, in order to make a simple painting with just a few flowers beautiful, the background must be soulful and impressive. "However, I only learned to draw for a day so the work was not very attractive," she said. (Photo: VN Express)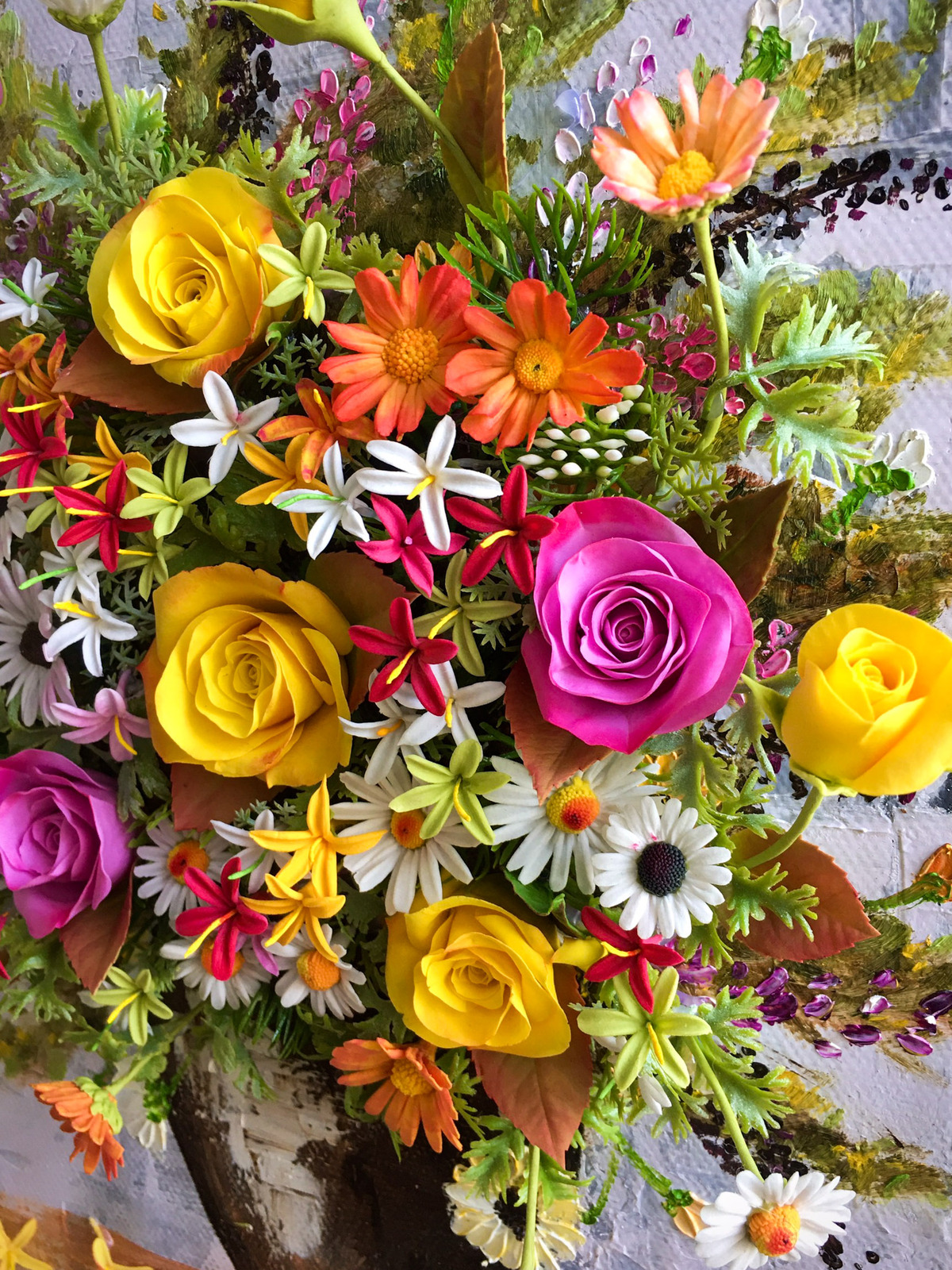 Currently, every week, Ms. Sinh completes about 2 complete pictures. She usually spends two days drawing pictures, four days shaping flowers, and one day attaching flowers. (Photo: VN Express)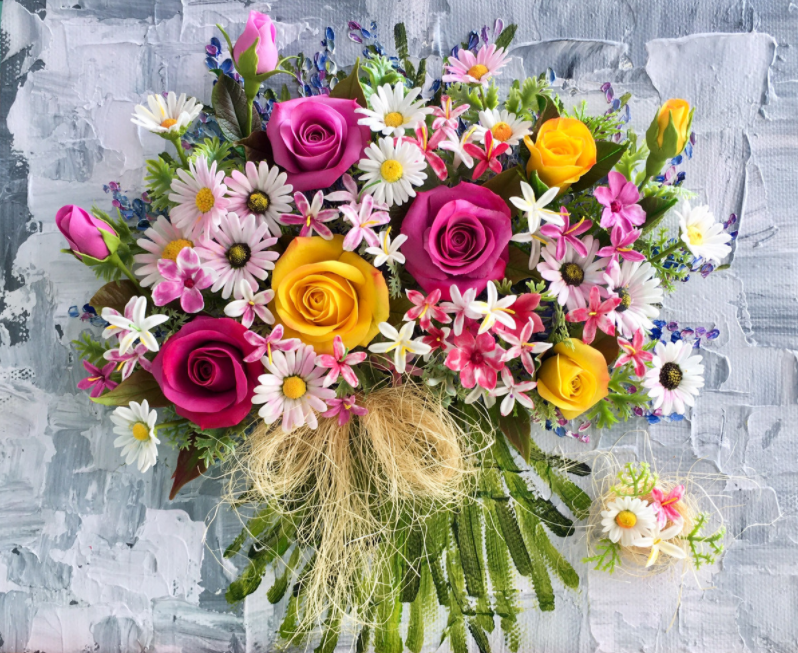 Ms. Sinh especially loves roses and daisies. Therefore, in her paintings, these two flowers are used as the mainstay, combining with other wild flowers and leaves ... (Photo: VN Express)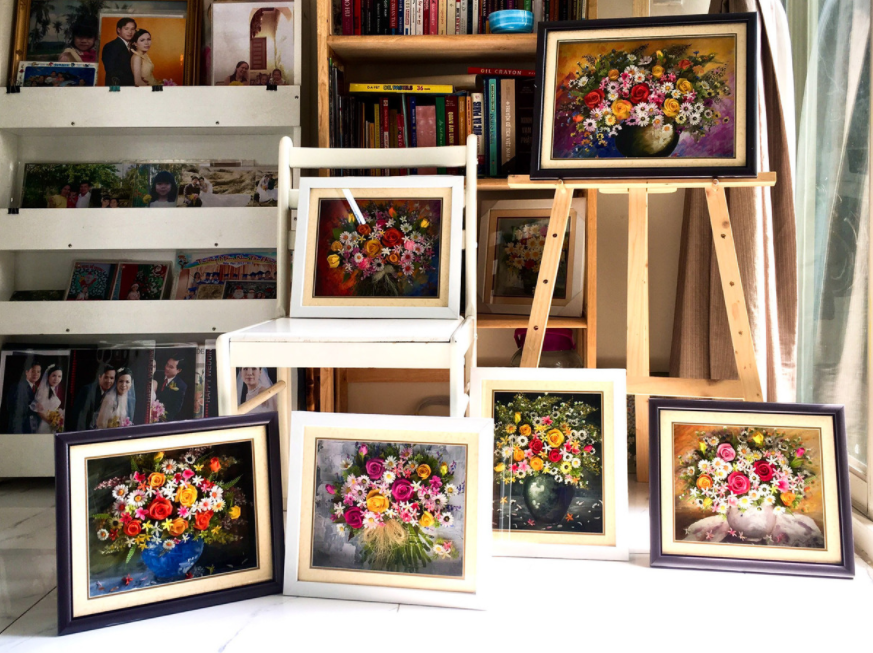 After sharing her products on Facebook, many customers offered to buy her paintings. After spending half a year in this profession, Sinh did not expect that she would make an income from it. Up to now, she has sold 20 paintings.(Photo: VN Express)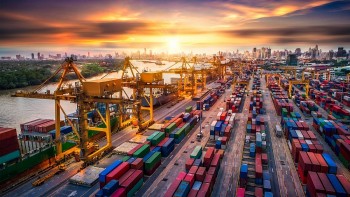 National
Vietnam, a rising star in the global supply chain, has the potential to become a new tiger in Asia, economist Brian Lee Shun Rong at Maybank - Malaysia's largest financial services group and the leading banking group in South East Asia – has reportedly said.