Vietnam's biggest 'epicenter' clear of Covid-19 patients
Hai Duong province announced last Friday its last patient had been given an all-clear. After almost three months, the biggest Covid-19 hotspot in Vietnam is now having no Covid-19 patients left.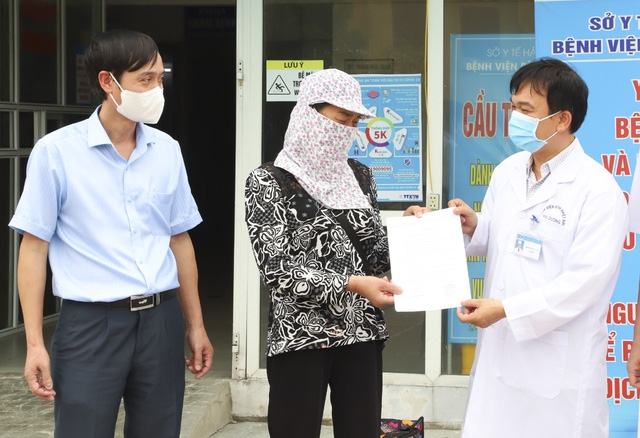 Patient 2414 is the last Covid-19 patient in Hai Duong to leave hospital (Photo: MOH)
62-year-old P.T.C, known as Patient 2414, was discharged from Hai Duong Hospital for Tropical Disease on April 16. The patient has the longest treatment days (51 days) and most complicated disease development among all Covid-19 patients in Hai Duong. Before transferred to Provincial Hospital for Tropical Disease, C was treated at Hai Duong field hospital No.2 and No. 3 during which, her health condition was reportedly unstable.
Last week, after test results came out negative three times, C was declared virus-free and became the last Covid-19 patient in Hai Duong to be discharged from hospital.
Reports from Hai Duong Center for Disease Prevention and Control (CDC) said as of April 16 afternoon, the province's all 723 patients have been given the all-clear and returned home from hospitals. Three patients, who have earlier been transferred to Hanoi Hospital for Tropical Disease, are still under treatment. The entire province currently has no F1 cases isolating at quarantine centers or F2 cases self-isolating at home.
The northern province of Hai Duong on January 28 reported the first Covid-19 community case, known as Patient 1552, in Kim Dien commune, Chi Linh city. Within several days, the novel virus quickly spread to all 12 districts, towns, and cities of Hai Duong. After months of relentless containment efforts from local authorities and supports from Health Ministry, medical experts from other localities, the Covid-19 situation in Vietnam's biggest hotspot has been put under control.
(Photo: VNS)
On April 7, the third field hospital dedicating to quarantining and treating Covid-19 patients in Hai Duong was dissolved, nearly two weeks after the second one ceased operation.
When the so-called third wave of Covid-19 outbreak recurred in Vietnam in late January, Hai Duong was the biggest epicenter. Local authorities had urgently installed three field hospitals to admit, treat and quarantine the growing number of new patients.
The first field hospital was located at the Medical Center of Chi Linh city, the second at Hai Duong Medical Technical University Hospital, the third one at Vocational Training Center of Sao Do University No.2.
The three makeshift facilities have fulfilled their tasks in saving the lives of nearly 200 Covid-19 patients, with the support of experts, top medical personnel from the Ministry of Health, Bach Mai hospital, Central Hospital for Tropical Diseases, National Institute of Hygiene and Epidemiology, etc.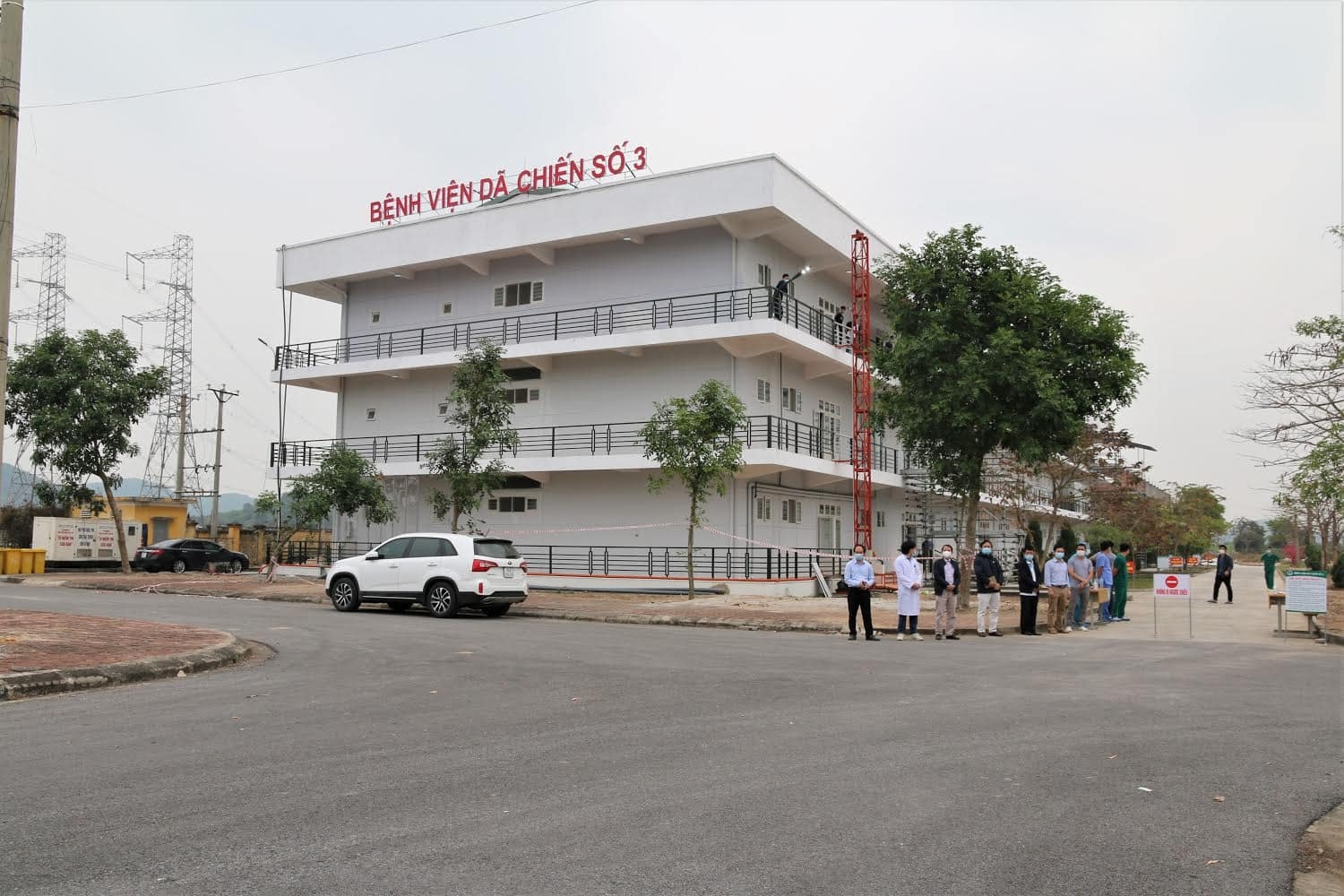 The third field hospital in Hai Duong (Photo: The Ministry of Health)
The entire province ended social distancing under the Prime Minister's Directive No.19 to implement epidemic prevention measures in the new normal state starting 0:00 on April 1.
The decision was made by the Standing Hai Duong Provincial Party Committee at a meeting on March 29 morning, Zing News reported.
The Covid-19 situation in Hai Duong has completely been put under control. Many localities in the province have gone through more than 20 days without any fresh cases. All places were removed lockdown.
95% of enterprises and production establishments in the province have resumed their operation while carrying out Covid-19 safety protocols.
However, non-essential services which pose the risks of spreading diseases such as bars, discos, karaoke parlors, massage, gym, movie theaters, and game shops will continue closing until April 15.
Restaurants and cafes were allowed to reopen, but they must sternly abide by the regulations on Covid-19 prevention and control. The sidewalk beer restaurants continue having to shut down.
Students at all levels in Hai Duong also came back to schools from April 1.
Vietnam recorded three new cases of COVID-19, all imported, from 6 am to 6 pm April 18, according to the Health Ministry. From 6 pm April 18 to 6 am April 19, 1 imported case is found. The new patient is a 39-year-old man, enter Vietnam through Da Nang airport and was immediately quarantined and treated in Da Nang.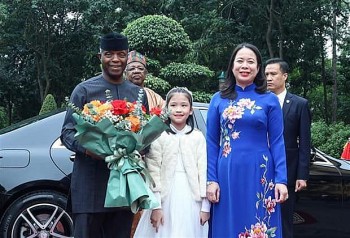 National
The two countries have strived to raise their bilateral trade to over USD 500 million and become important trade partners of each other in respective regions.