Vietnam's floating market under lenses of Western tourist
Falling in love with the bustling floating markets, Sebastian Hanke has captured vivid and realistic photos of these sites.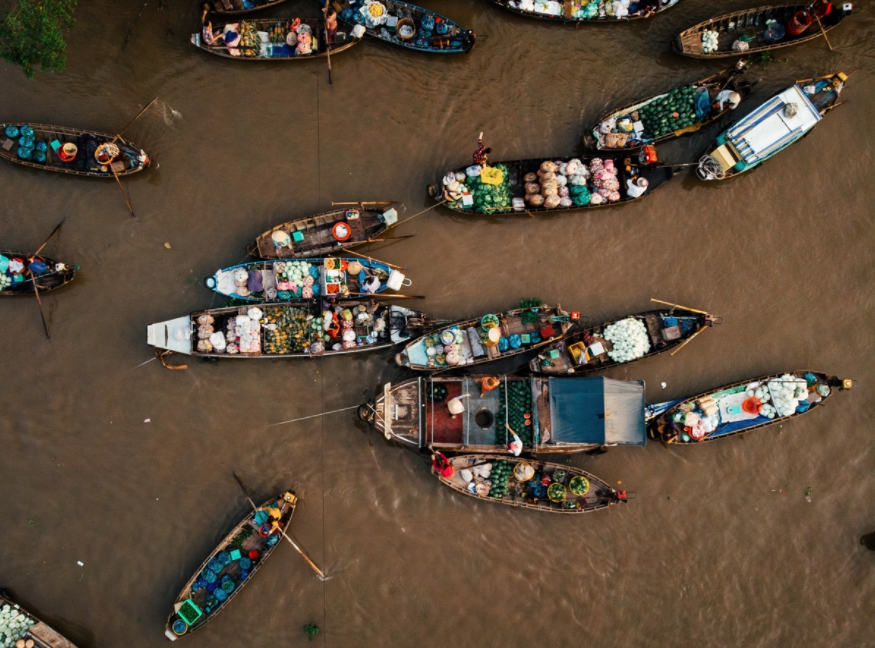 German - Mexican photographer Sebastian Hanke visited Western Vietnam in the early days of 2020. Sitting around the canals, visiting the floating market was a unique experience, he shared. "Life on the river was very exciting and bustling, especially in the early morning. I was very excited to see how the river could become a bustling market with small merchants coming from all over." (Photo: VN Express)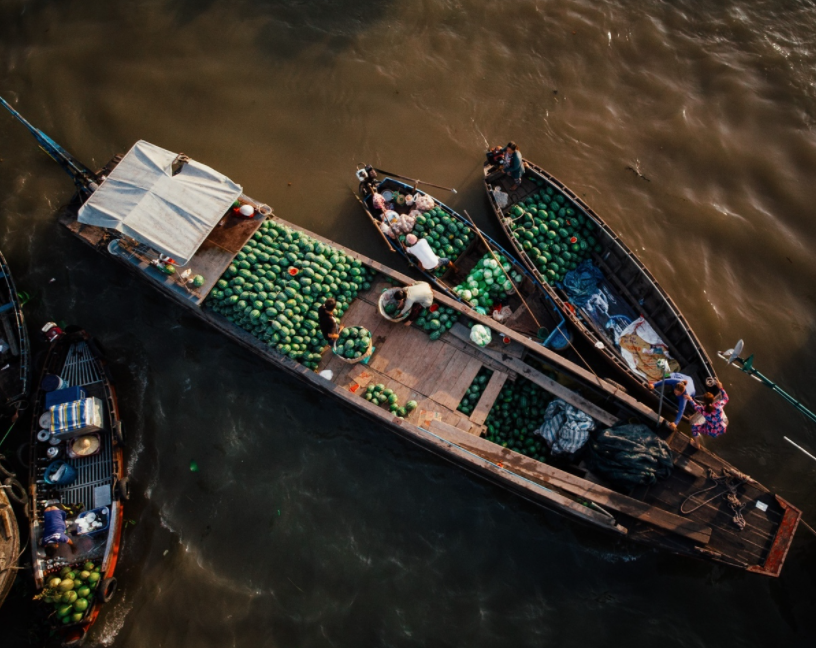 Located on the Can Tho River, Cai Rang and Phong Dien floating markets are the convergence of hundreds of boats coming here to trade every day. This is also one of the typical cultures of the river region.. Cai Rang Floating Market is located about 5 km from the city center and takes 30 minutes by boat from Ninh Kieu wharf. Phong Dien Market is about 17 km southeast of the city. From Cai Rang market, you can rent a boat to go straight to Phong Dien market. (Photo: VN Express)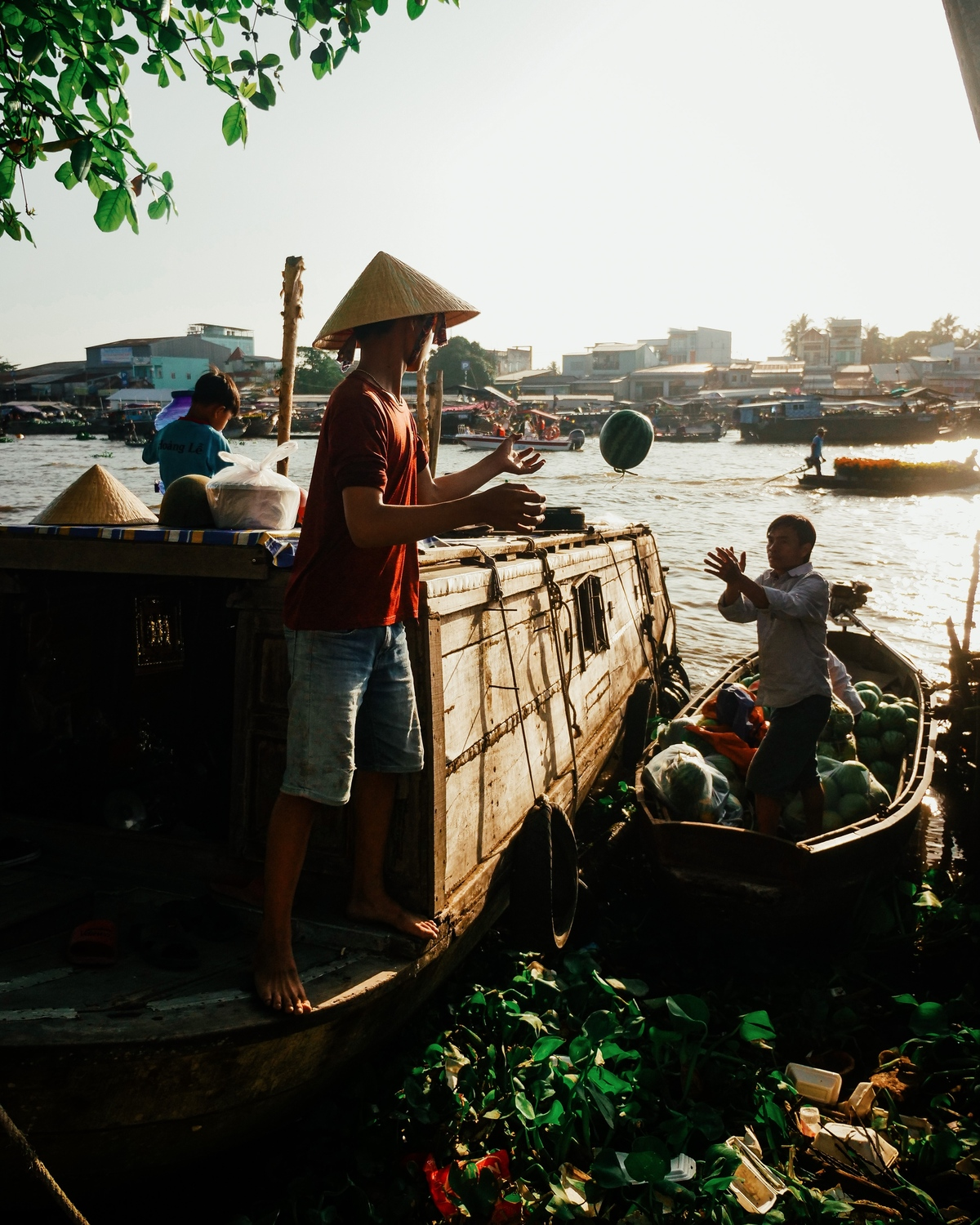 Rivers play an essential role in the lives of people in the Mekong Delta. Rivers connect cities, villages, and towns, allowing people to move around and shop more easily. (Photo: VN Express)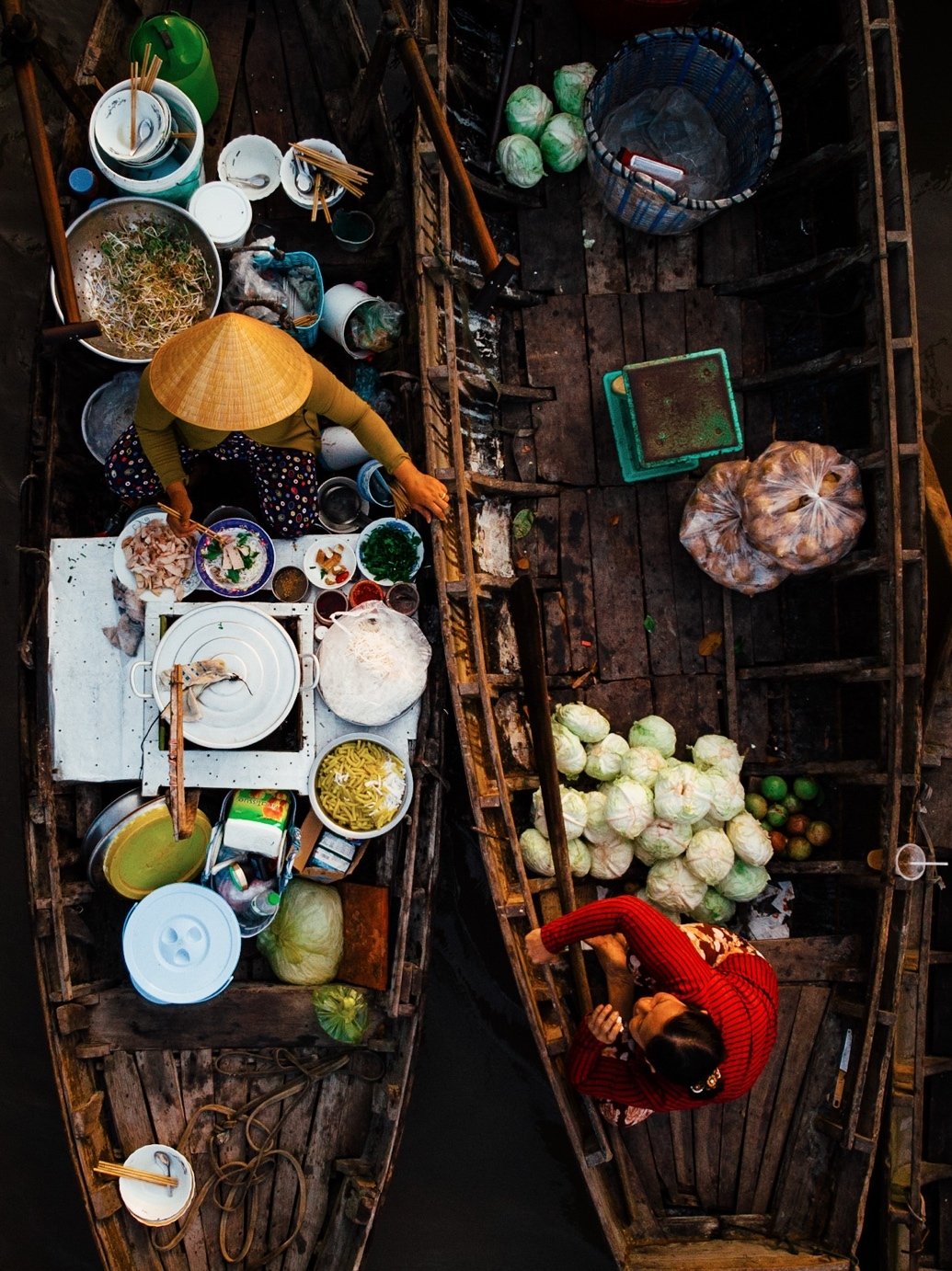 In Western Vietnam, boats are the most popular means to transport goods and humans. The boats in floating markets are loaded with many kinds of goods, mostly fruits. (Photo: VN Express)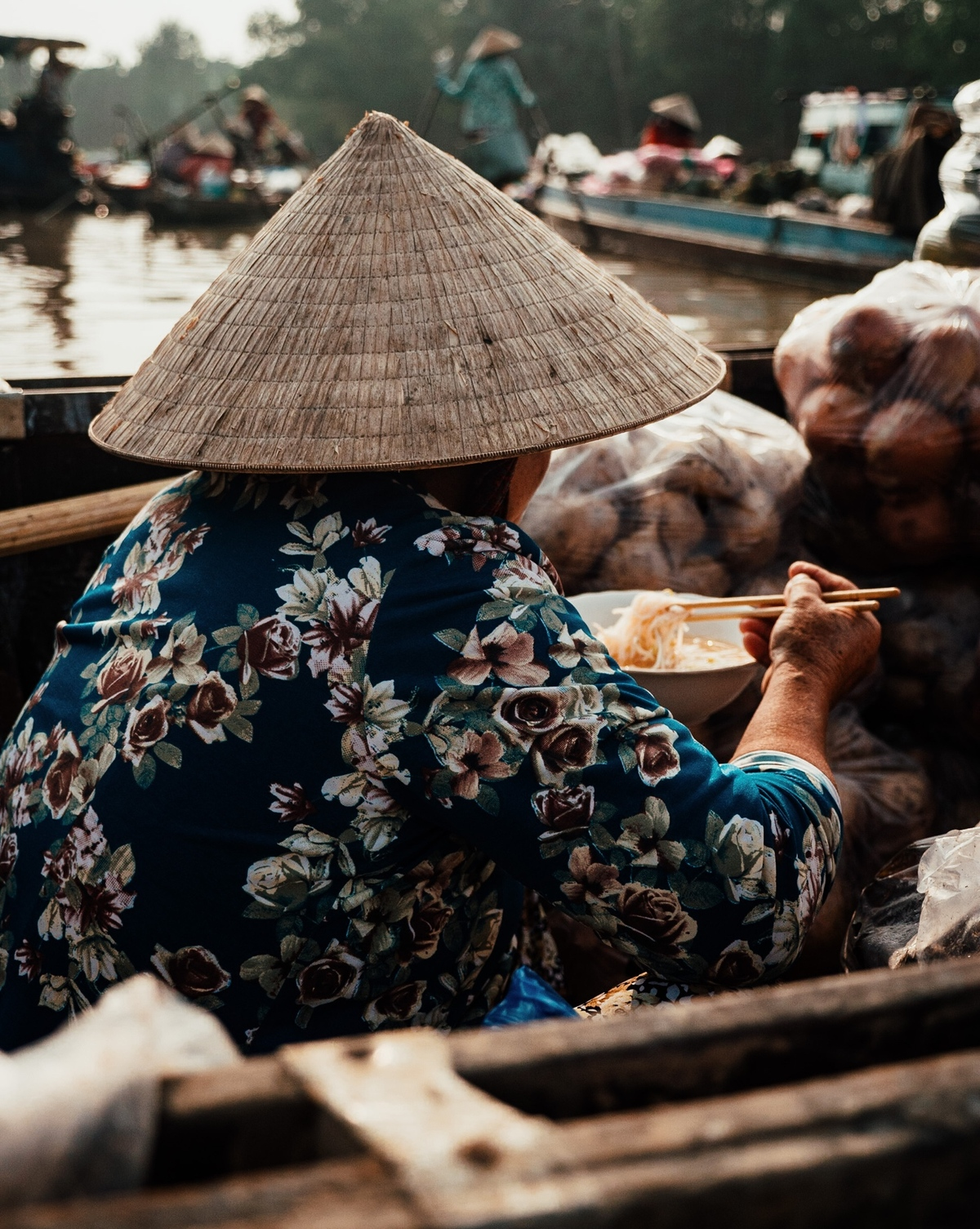 On the bow of the boat, people put a high pole tree that acts as a signboard to show what kind of goods that the boat sells. Each boat is a mobile store. Not only buying and selling food, visitors can also experience food right on the river thanks to many floating restaurants on boats. (Photo: VN Express)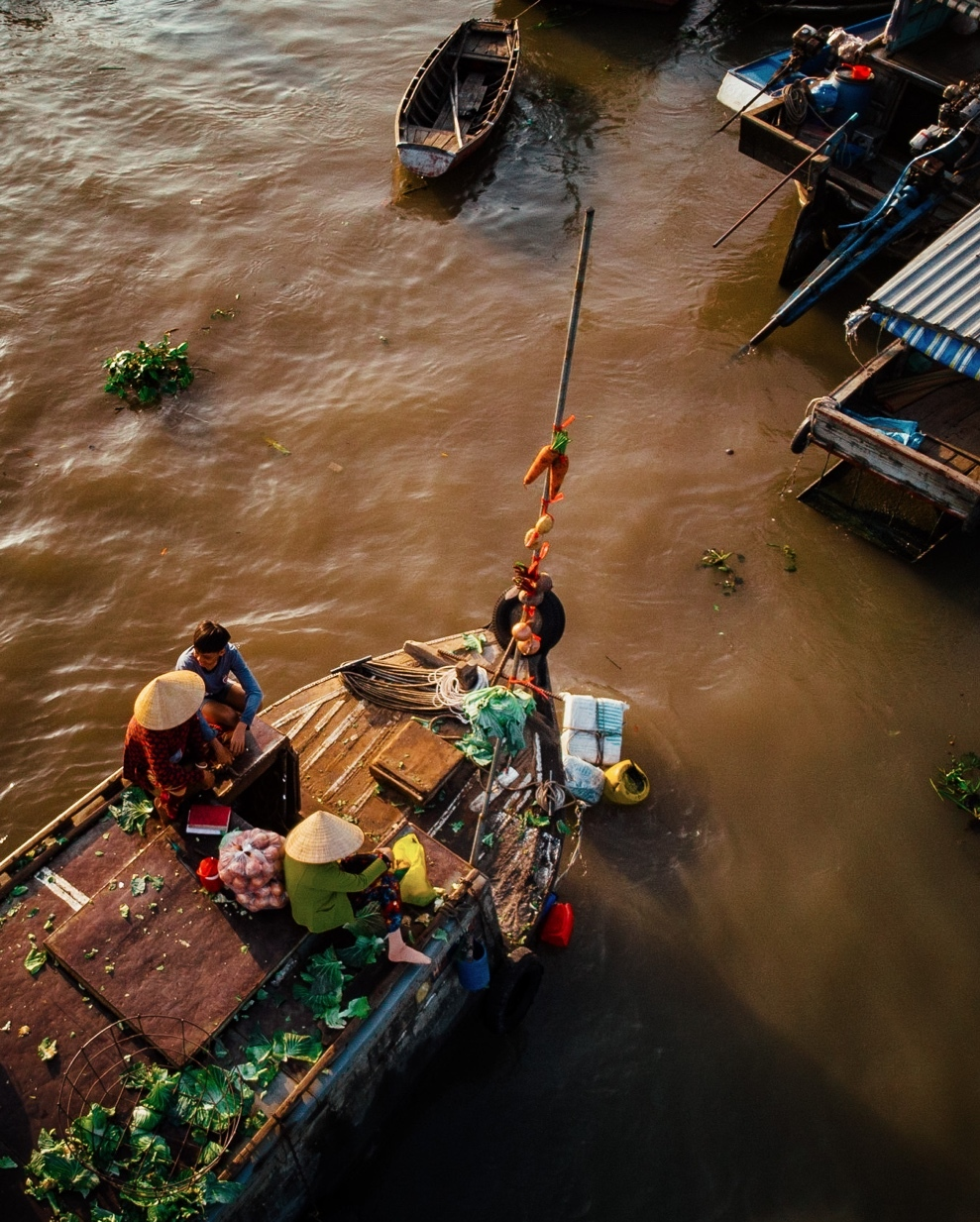 Most floating markets in Vietnam "wakes up" in the very early morning. Though the busiest time lasts from 4 am to 6 am, you can find boats gathering since 3 am. At sunrise, the market will be at its best, boasting its vibrant colors of fruits and vegetables, and the clattering sound of water, chatter, and engines. If you seek an authentic experience in the south of Vietnam, getting up early is the only choice. (Photo: VN Express)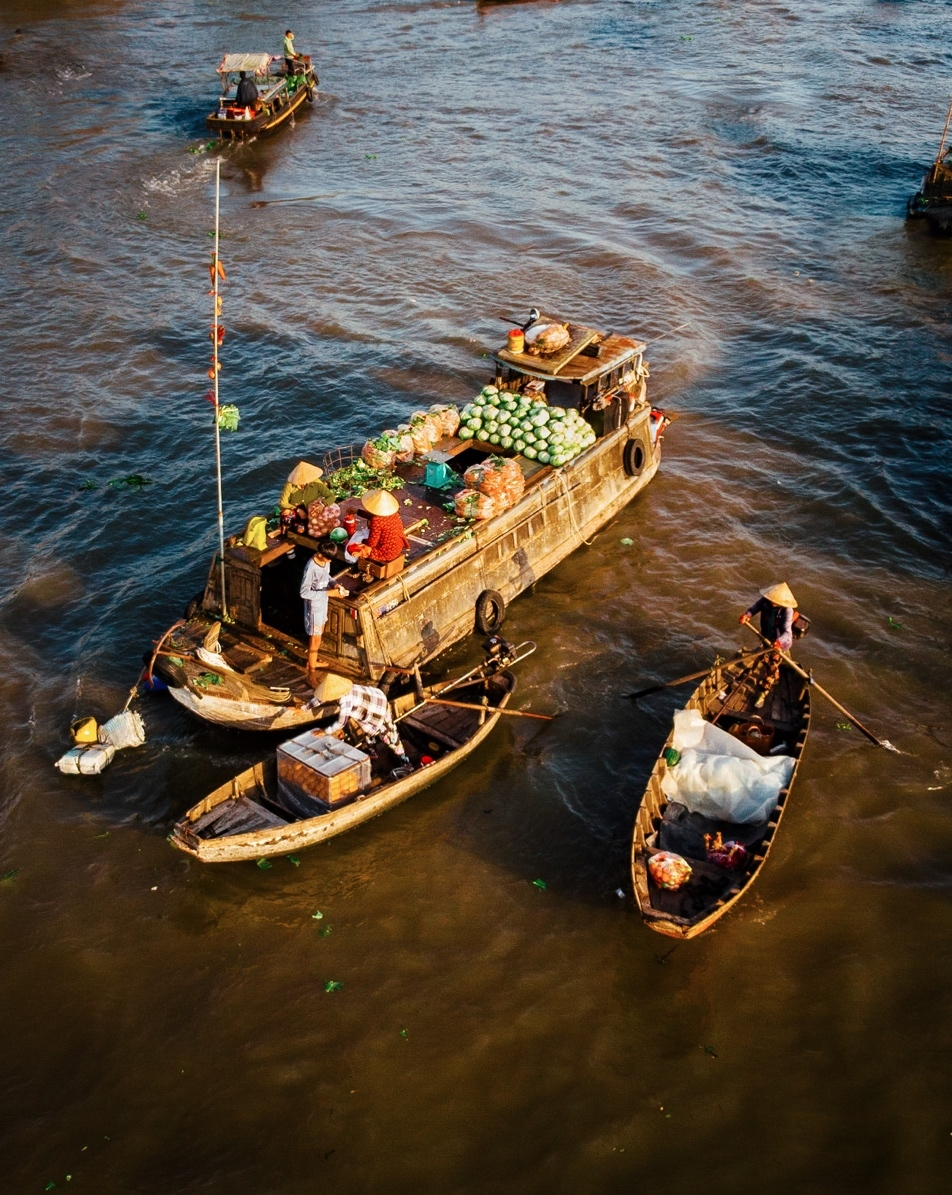 If hustle-bustle is not what you're seeking, you can visit the float markets in the afternoon. The burning tropical sun will hinder you from going out from 1 pm-3 pm, so it's best to pay a visit to the markets at 4 pm. The sunlight will be more gentle, and you will be able to gaze at the tranquil beauty of riverside villages. A good chill from the hectic pace of city life. (Photo: VN Express)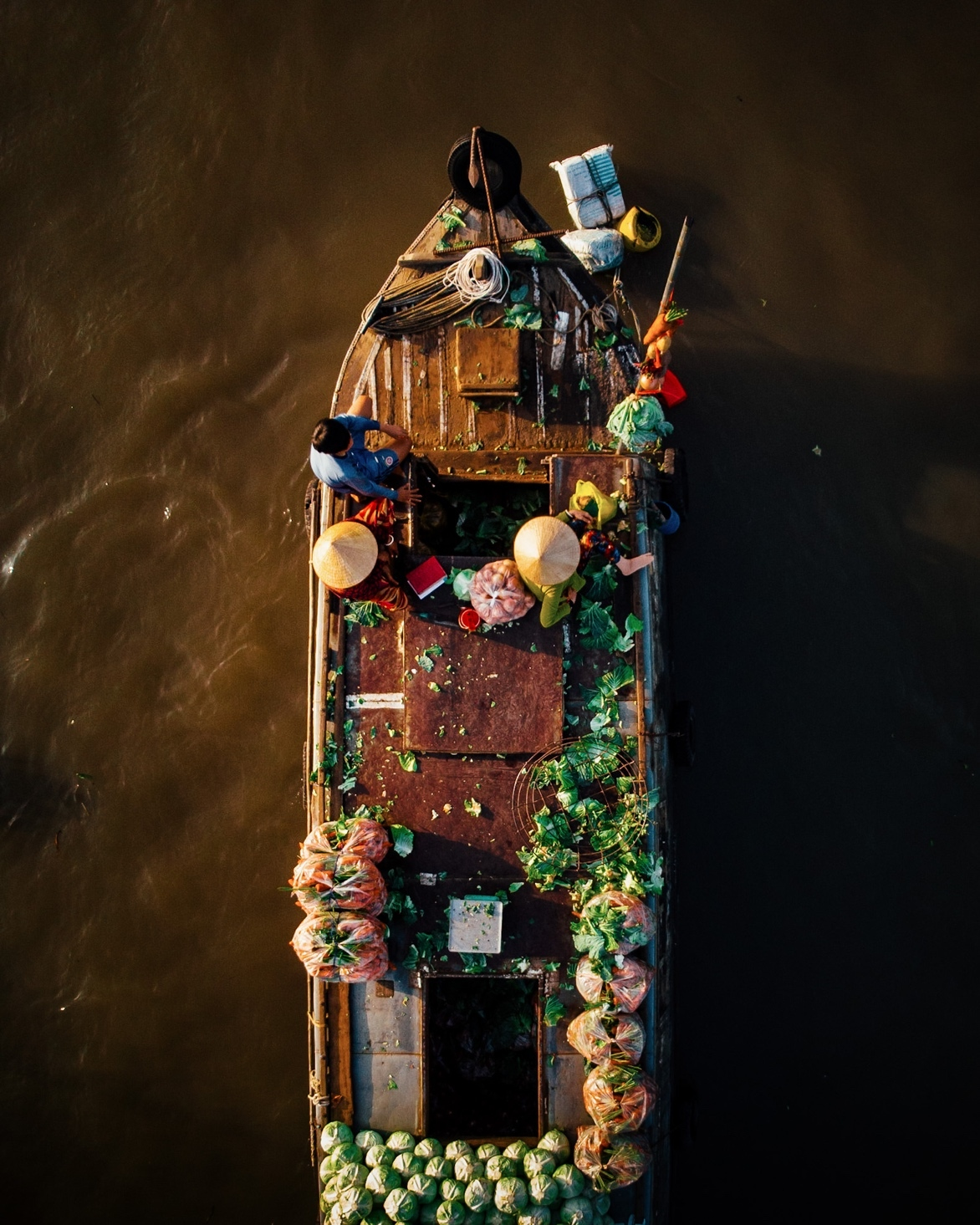 Sebastian said that the floating market is one of the most impressive places during his visit to Vietnam. He is also very interested in the delicious food and impressed with the friendliness and hospitality of the people here. (Photo: VN Express)
Multimedia
When it comes to tourism in Vietnam, foreign visitors mostly think of hustling Ho Chi Minh City, historic Hanoi, or the famous Ha Long Bay. Besides those crowded places, the following six still well-known but less populous destinations are also not-to-be-missed.