Vietnam needs roadmap for safe repatriation of citizens stranded abroad
Prime Minister Nguyen Xuan Phuc requested competent authorities to have a roadmap for process of safe repatriation of Vietnamese citizens stranded abroad due to COVID-19 pandemic, while he was addressing a meeting on COVID-19 prevention and control on Friday morning.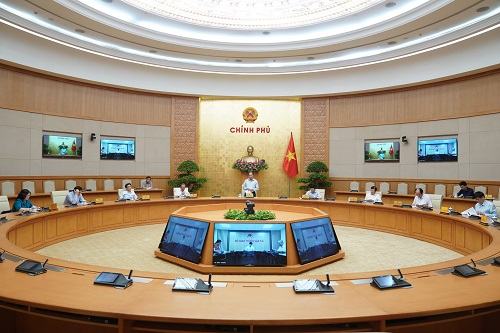 Prime Minister Nguyen Xuan Phuc presides over a meeting on COVID-19 prevention and control on May 15, 2020. Photo: VGP
The request was made as a great number of citizens are wishing to return home.
The nation has gone almost a month without new community infection case of COVID-19, keeping the patient tally unchanged at 288, of whom 148 are imported cases, including 17 and 24 cases returning from the United Arab Emirates and Russia, respectively, according to the Government chief.
According to a report of the National Steering Committee, as of 5pm on May 14, the world recorded nearly 4.5 million COVID-19 cases in 215 countries and territories, and approximately nearly 300,000 deaths.
Of the figures, 63,984 cases and 2,013 deaths were reported in Southeast Asia, with Singapore continuing to have the highest number of cases (26,098) while Indonesia recorded the most deaths (1,028). Viet Nam is among the four regional countries without fatalities thus far, alongside Cambodia, Timor Leste and Laos
Against that backdrop, PM Phuc urged for maintaining vigilance as the pandemic has evolved complicatedly and the risk of importation of new cases still remains as Viet Nam resumption international flights.
Regarding economic revitalization, Phuc reaffirmed the Government's determination to foster growth by having deployed a number of measures, including facilitation of entry of experts, skilled workers, business managers and investors.
In a bid to restart the economy, PM Phuc presided over a conference with businesses last Saturday to call for greater efforts to achieve GDP growth rate of over 5% while keeping inflation under 4% this year.
news.chinhphu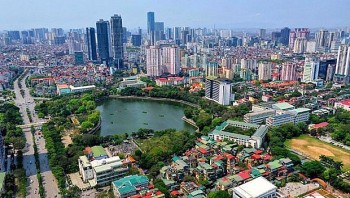 National
Vietnam News Today (Jan. 29): Quang Ninh: Cross-border trading with China resumed after Tet; Hanoi in the world's top three culinary destinations: Tripadvisor; Intertwined opportunities, challenges for Vietnam's economy in 2023; Supermarkets, traditonal markets gradually resume normal operations amid abundant supply.