Vietnam's 'King of Tea' Highlights Inheritance of Family Business
Tran Qui Thanh, the successful owner of Vietnam's largest private beverage company, worries that this success has created a heavy burden for his children to take on.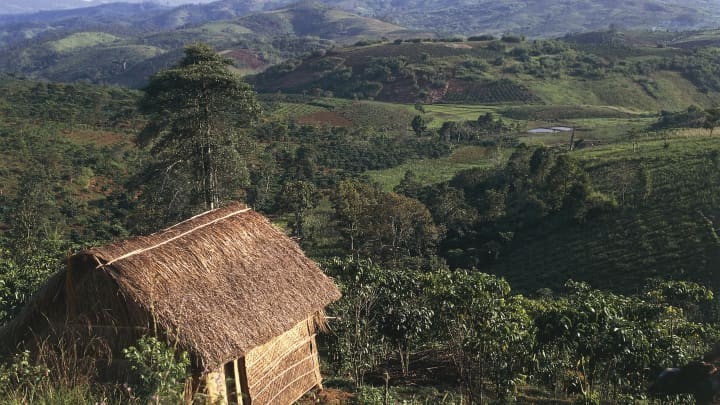 Photo: Getty Images
Tran Qui Thanh built one of Vietnam's most prominent fast-moving consumer goods companies from scratch through hard work and a will to succeed, according to CNBC.
Now, his worry is that this success has created a heavy burden for his children to take on.
The 63-year owns Tan Hiep Phat, the largest private beverage company in the country, where his bottled teas outsell Coca-Cola and Pepsi.
"We launched our green tea in 2006 and our herbal tea in 2009," he recalls. "We became one of the top beverage companies in Vietnam in 2011, with 37 percent market share, so many people call me the 'King of Tea'."
From orphanage to CEO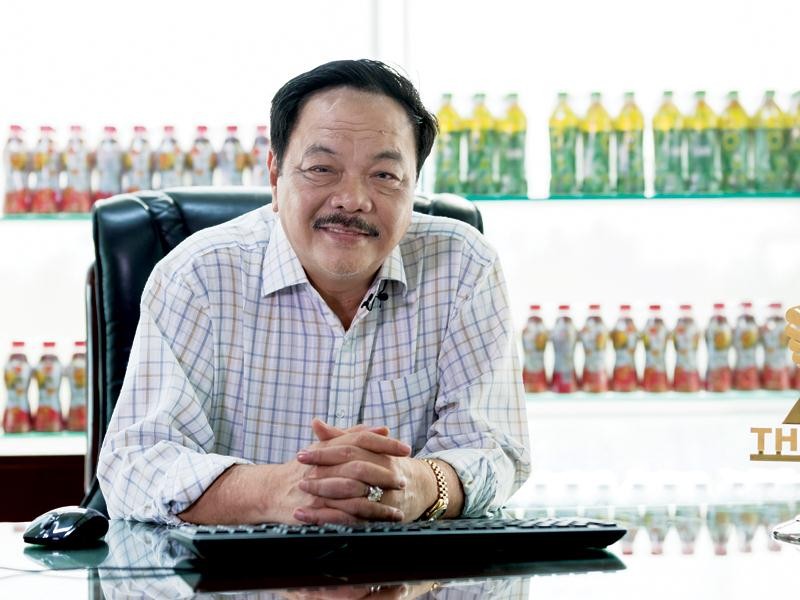 Photo: Baodautu
The story of THP - the company's full name is Tan Hiep Phat - has a humble beginning in 1994.
Serial entrepreneur Thanh started the company by buying over an old production line from Saigon Beer and refurbishing it himself. The family lived on the company's premises, he says, and his children practically grew up on the factory floor.
"At first, no one believed that I could do it, but I am convinced that nothing is impossible," he explains. "With my mechanical engineering background, I can build a machine from scratch, so there's no reason why I can't reassemble an old line that's still basically functional."
Growing up in an orphanage after his mother passed away when he was nine taught Thanh to fend for himself, and he applied that survival instinct, as well as sheer graft, to his business.
"I started out without a mentor and with very little money," he says.
"Life was hard and I struggled every day. Growing up, I learned that in order to survive we must have discipline, we must not give up or indulge ourselves, and that's the principle I applied in my business," he adds.
The company's success - it now supplies drinks including herbal and green teas, sports and energy drinks, soya milk and water across Vietnam as well as in 16 other countries including China and Australia - has attracted the attention of global brands, with Coca-Cola, Pepsi, Universal Robina Corp of the Philippines and Japan's Ito En approaching it over the years with a view to forming partnerships or acquiring a minority stake.
Thanh says a 2012 approach by Coca-Cola didn't eventuate in a deal because the companies couldn't agree with terms.
"Coca-Cola did not allow us to venture into other markets back then; they only let us expand our market share in Vietnam, Laos, and Cambodia, and this is in conflict with our vision," he says.
But Thanh says THP is still open to deals if it can find companies with a similar vision.
"We are now looking for partners, not for financing, but for knowledge exchange, he says. "We hope we can grow together with our partners and bring THP onto the global stage."
Partnerships are one way to propel the company to its target of hitting $3 billion in annual sales by 2030. THP clocked sales of about $500 million in 2015, with products coming from four factories in Vietnam. That equates to one billion liters of drinks, which were produced by the roughly 4,000 people THP employees in its home country.
THP Group deputy CEO: Happy clients make for successful business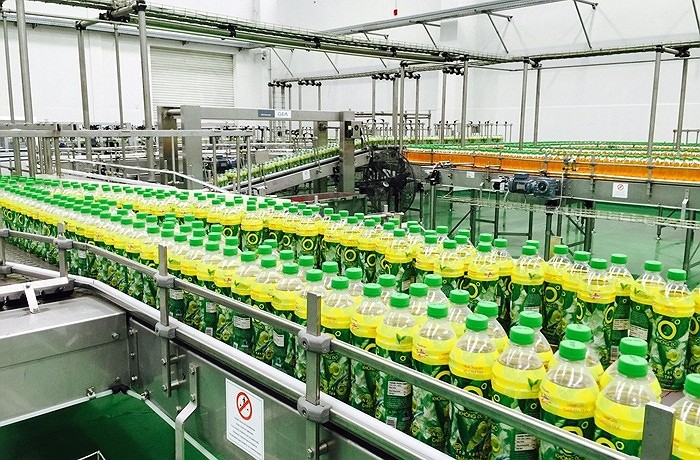 Photo: THP Beverage Group
"At THP, our focus on the customer has always been top of mind – in fact, it's our company's first core value," said Tran Uyen Phuong, THP Group deputy CEO. "These core values are ingrained in our culture and each employee understands the importance of adhering to them. For us, customer satisfaction means taking the initiative to listen to our customers, solicit feedback, and meet the demands of customers, partners, suppliers, and related parties in order to achieve everyone's mutual goals and expectations," she added.
In addition, THP Group has always been committed to providing what their customers want through innovative products that not only meet but exceed expectations, according to VIR.
The desire of the Vietnamese beverage giant has always been to execute these priorities while maintaining the highest level of respect and dedication toward all customers, according to the deputy CEO.
This level of service is not achieved without dedicated effort. It is why the firm has integrated a management programme built around THP's guiding principles. Accountability is a necessary component of maintaining the highest level of service.
Uyen also shared that once THP's managers have completed the management programme, they are evaluated at thirty- and ninety-day intervals. At those checkpoints, commitment to the core values – including a focus on customer satisfaction – is assessed.
"Focusing on the customer has always been important to my father and as an extension, THP," said Uyen. "He firmly believed in building a leadership team with integrity that was customer-focused," she added.
This is a belief that the most successful companies share – true leadership and an ability to serve the customer effectively is something to not only be taught but something that is re-emphasized continually.
In a customer case study for Uplifting Service, Sim Kay Wee, former senior vice president of cabin crew for Singapore Airlines, shared this astute piece of advice that Uyen always keeps in her mind: "If you are in the lead and want to stay there, 100 percent is not enough. You need every member of the team to keep stepping up even higher."
A challenge for the second generation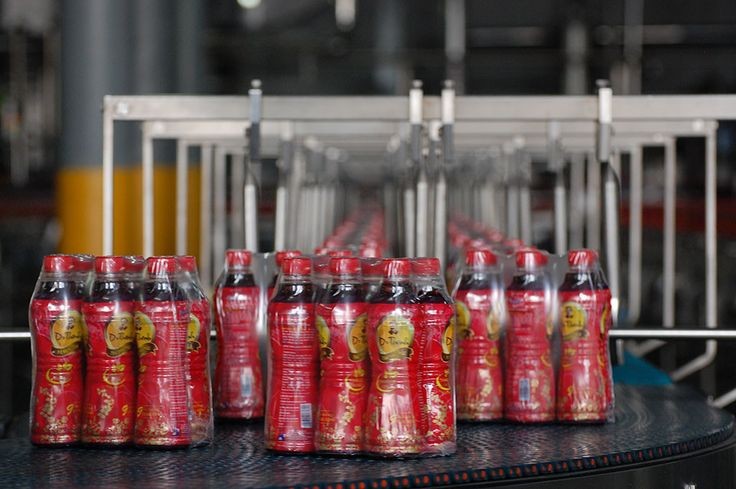 Photo: THP Beverage Group
Two of Thanh's children are among those workers. Elder daughter Tran Uyen Phuong takes care of marketing, while younger daughter Tran Ngoc Bich is in charge of administration and personnel. (He also has a son.)
Thanh admits that his daughters have inherited his workaholic habits, often putting in 16 hours a day on the job. And while Thanh appears intent on passing the reins of THP to his daughters eventually, he insists that the position of CEO is a responsibility they have to earn.
"My children have their own strengths and they share my passion to grow the company, but they lack confidence and are afraid to take risks," he says. "I would like them to take more risks because that is the best way to learn [and] to bring the business to the next level."
Conversely, the prospect of THP becoming too big for his children to handle is something he worries about.
"Leadership is important. As the company gets bigger, managing the business will be more difficult and more complex, and that's going to be a challenge," he says.
While THP is often cited as a home-grown business success story, that attention has brought problems that may be on Thanh's mind when he thinks about how his children may fare when they replace him as CEO.
In 2015 THP won a lawsuit against a consumer who attempted to extort cash from the company by claiming he found a fly inside a THP bottled beverage. Other complaints from consumers of "dregs" in THP beverages followed.
Thanh describes the incidents as "attacks," and insists that it's impossible for such contaminations to happen, as the company's advanced bottling system ensures that its products are bottled in a sterile and hygienic environment.
But although local health authority checks cleared THP of violations of food safety regulations, Thanh admits the episode dented the company's brand image. He now opens his factories for public visits in an attempt to rebuild customers' trust.
More broadly, he believes the key to sustaining THP is to train the next generation so that they have the skills and the experience to grow the company, according to CNBC.
Some of the famous THP products
Number 1 Active
Number 1 Active is the ideal choice for consumers looking to maintain a balanced body when exercising. The sweet taste combines a special lemon salt, 3 further mineral salts, and essential minerals including sodium and potassium. Number 1 Active will give you the energy you need to get through endurance sports or your daily activities.
Number 1 Active comes in 500ml PET bottles.
Number 1 Juicie Fruit – Orange, Passion Fruit, and Wintermelon
Number 1 juice Juicie is produced from pure natural fruit flavors direct from the fruit. We have preserved a piece of nature and combined it with pure water to create a cooling drink, rich in vitamin C. The natural ingredients in Number 1 Juicie Fruit aid the digestion of fiber and help fight infection.
Number 1 Purified Water
Number 1 Purified Water is bottled pure water extracted from natural underground sources. To ensure the purest water reaches our consumer, Number 1 Purified Water is processed through our advanced reverse osmosis system before going through a strong sterilization process.
Number 1 Soya Milk – Original and Green Bean
By using modern shelling technology from Japan we ensure we retain 100% of the nutrients found in soy. This drink is especially rich in vegetable protein and contains no cholesterol. Number 1 Soya Milk brings you maximum nutrition whilst also tasting delicious.
Number 1 Soya Milk comes in 240ml glass bottles and 250ml Tetrapak cartons to give our consumers maximum choice.
Zero Degree Oolong Tea
Zero Degree Oolong Tea is made with natural extracts that prevent the absorption of fat and reduce cholesterol in the body.
Ganoderma extract enhances the body's immune system and detoxifies the liver. Ganoderma has also been proven to reduce cholesterol and toxins, stabilise the nervous system, reduce fatigue, promote relaxation and reduce the effects of caffeine. Zero Degrees Oolong Tea also contains reishi which is used to treat migraines, insomnia, nervous depression, and stress.
Zero Degree Wintermelon Green Tea with Collagen
Zero Degree Wintemelon Green Tea with Collagen is produced on by THP using state-of-the-art aseptic technology and contains no preservatives or artificial colors which helps retain the maximum nutritional content and flavour if the wintermelon. Furthermore, wintermelon is cooling and helps avoid the side effects of heat and a hot climate such as heat stroke or heat rashes.
Collagen helps maintain youthful skin as it is a protein found in 70% of skin's structure; it has also been found to increase metabolism. THP imports specially selected collagen from Germany for its products.
CNBC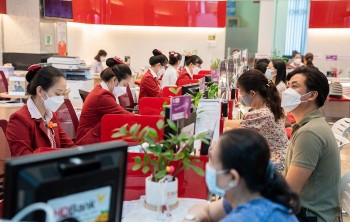 Economy
Vietnam Business & Weather Briefing (August 12): Air passengers reach a record number in July, seafood exports expected to reach 3 billion USD in Q3