Vietnam's tranquility appears stunning under professional lenses
Through photographer Cao Ky Nhan's lenses, a house on Mu Cang Chai, a boatman in the middle of Tuyen Lam lake becomes breathtakingly beautiful photos to describe the tranquility and peace of Vietnam.
Photographer Cao Ky Nhan, a native of Phu Yen, is well-known for his beautiful photos capturing Vietnam's landscapes and people. This photo series was taken during his recent trips to introduce photography lovers to the beauty of loneliness and quietness across the country.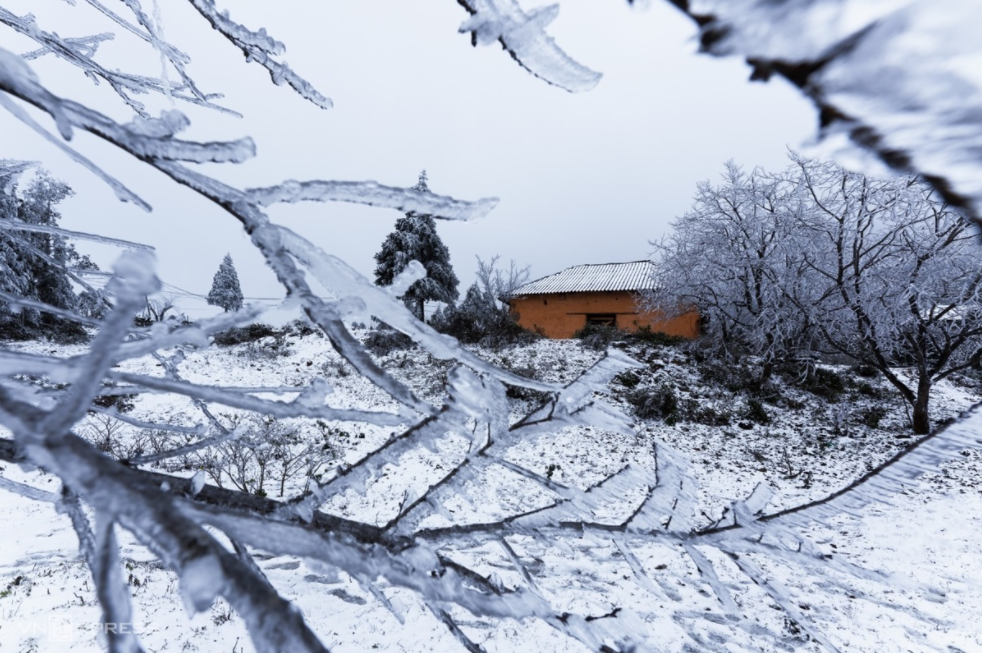 Nhan said that in early January 2021, Lao Cai's highlands were hit by a bried cold wave. When hearing the news, he went to Lao Cai to hunt for snow and was lucky to admire the first snowflakes that fell on Nhiu Co San mountain area. The picture shows a lonely house in the middle of the white snow in Nhiu Co San. (Photo: VN Express)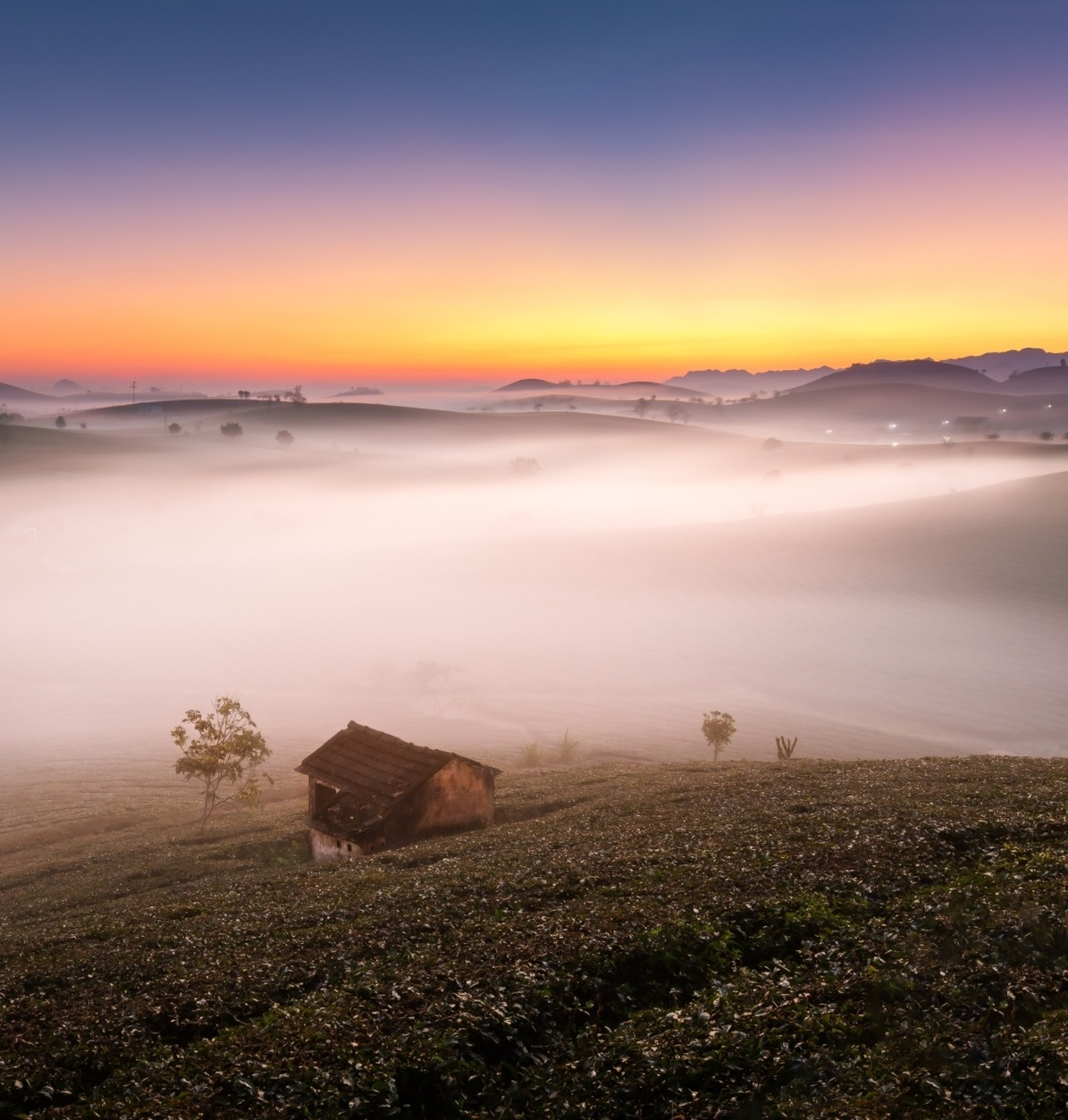 A small house located on a tea hill in Tan Lap, Moc Chau, Son La. In the early morning, the mist covers the tea fields, stretching endlessly, leaving an impressive scene. "I love to travel to the mountains, open my heart to nature, find a little calm in my soul, and think about life. Therefore, I took this photo set," Nhan said. (Photo: VN Express)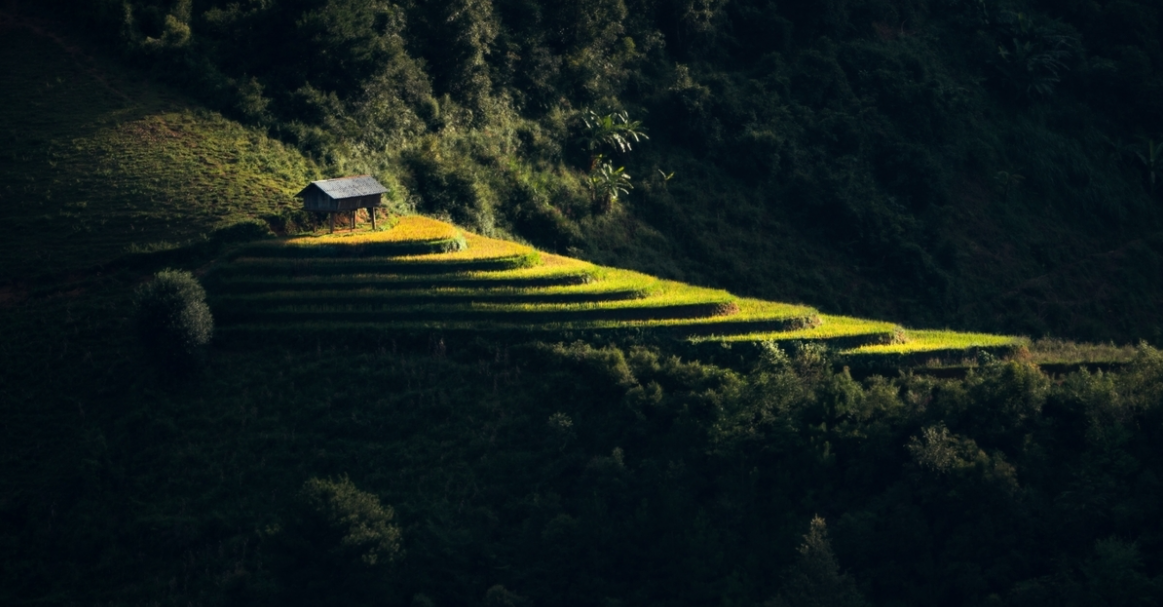 This lonely house is on the ripe golden terraced fields in Mu Cang Chai, Yen Bai. If you love the terraced field in Vietnam's mountainous areas, make sure you check out the Khau Pha - Lim Mong Valley, Lim Thai - Tu Le - Mu Cang Chai route. (Photo: VN Express)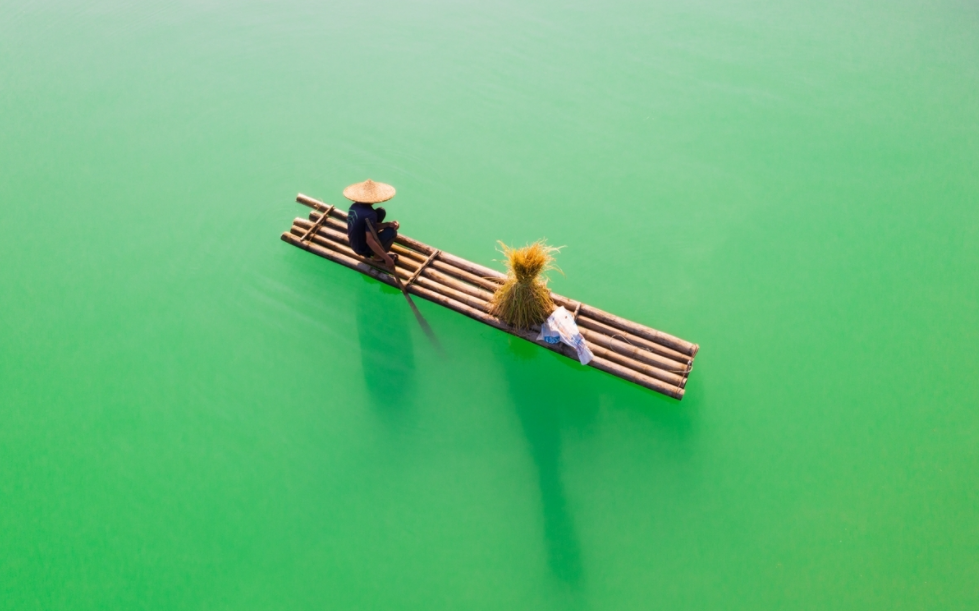 The Northwest and Northeast have many beautiful landscapes in different seasons. Therefore, Nhan has visited this region most frequently. In the photo, Nhan captured a farmer carrying a bunch of rice on a raft floating on the jade-colored water in the Quay Son river. (Photo: VN Express)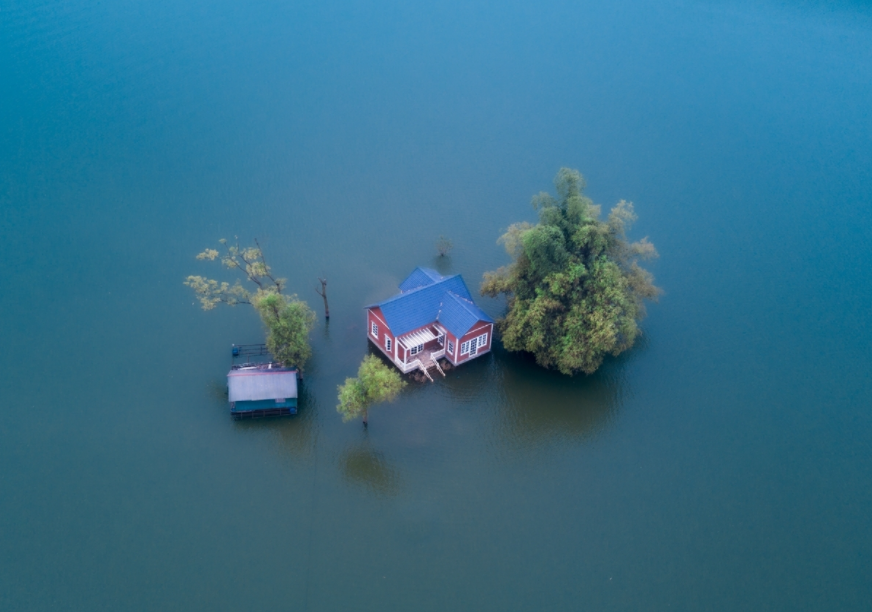 In the photo, a house stands alone on a resort's mound in Dong Mo, Son Tay, Hanoi. This small house serves tourists and once appeared in a TV series named "Người phán xử" (The Judge). Dong Mo lake is about 40 km from Hanoi, at the foot of Ba Vi mountain. The lake is famous for its beautiful scenary. (Photo: VN Express)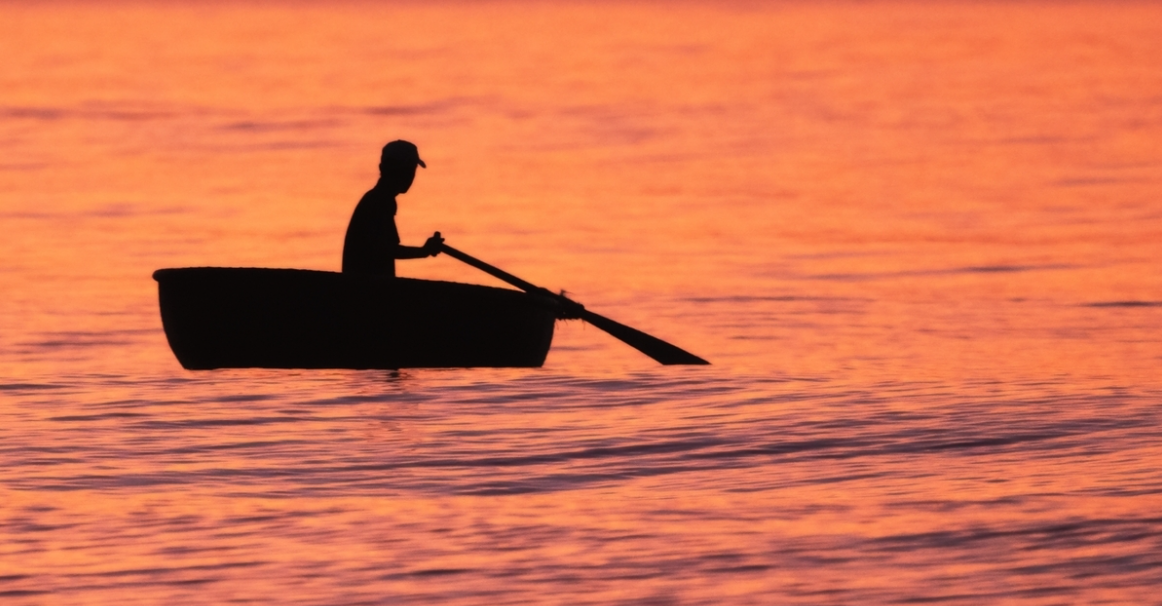 A fisherman alone rowing a basket boat in the immense sea at dawn in Binh Minh, Thang Binh, Quang Nam. The fish market in the area starts from dawn. When boats have just landed, traders come to buy fish and shrimp and transport them to the markets. (Photo: VN Express)
A woman working on a sand beach near Lai Giang bridge, Hoai Huong commune, Hoai Nhon district, Binh Dinh. Lai Giang is the second largest river in Binh Dinh. The river is formed from the An Lao and Kim Son rivers in Hoai An and flows through Hoai Nhon district to the An Du sea mouth. (Photo: VN Express)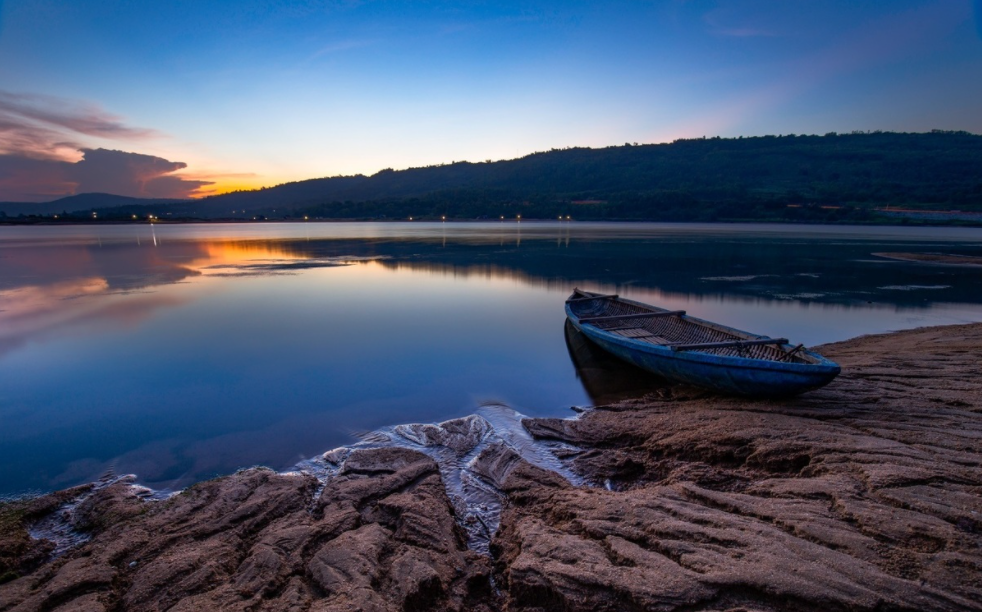 "Lonely boat waiting at the wharf" was taken on Phu Ngan river, Tuy An district, Phu Yen. (Photo: VN Express)
Nhan sitting next to the "lonely tree" in the middle of the night, looking at the starry sky near

Ganh Da Dia

, An Ninh, Tuy An, Phu Yen. "This is the location where I shoot the Milky Way, one of the most interesting types of photography. If you want to take photos of the Milky Way, you should choose a night with clear skies, no moon, and no clouds, and the observation area should not be interfered with by urban lights," Nhan said. (Photo: VN Express)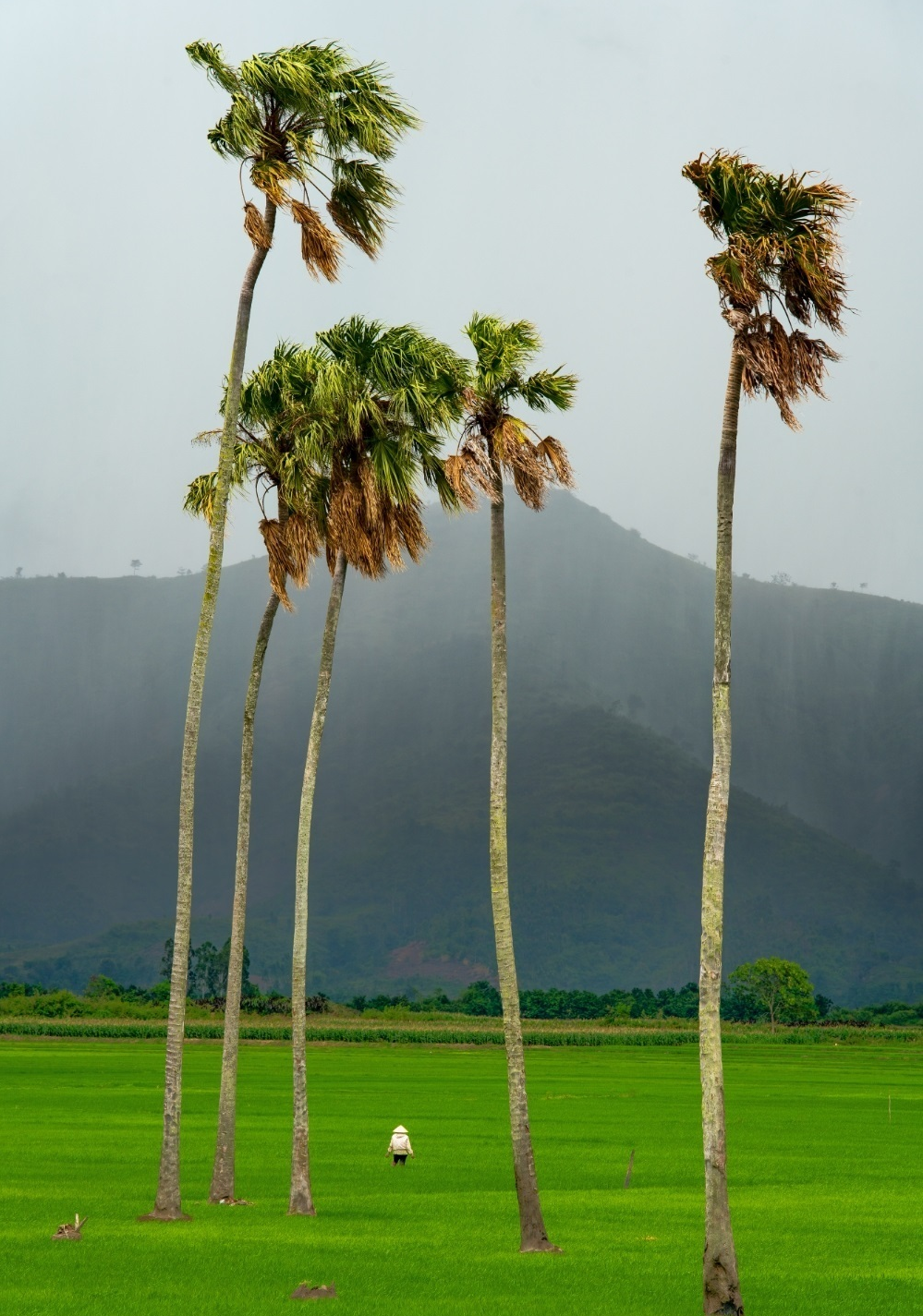 A woman in the middle of the field when the sky turns dark, taken in the remote district of Krong Bong, Dak Lak. (Photo: VN Express)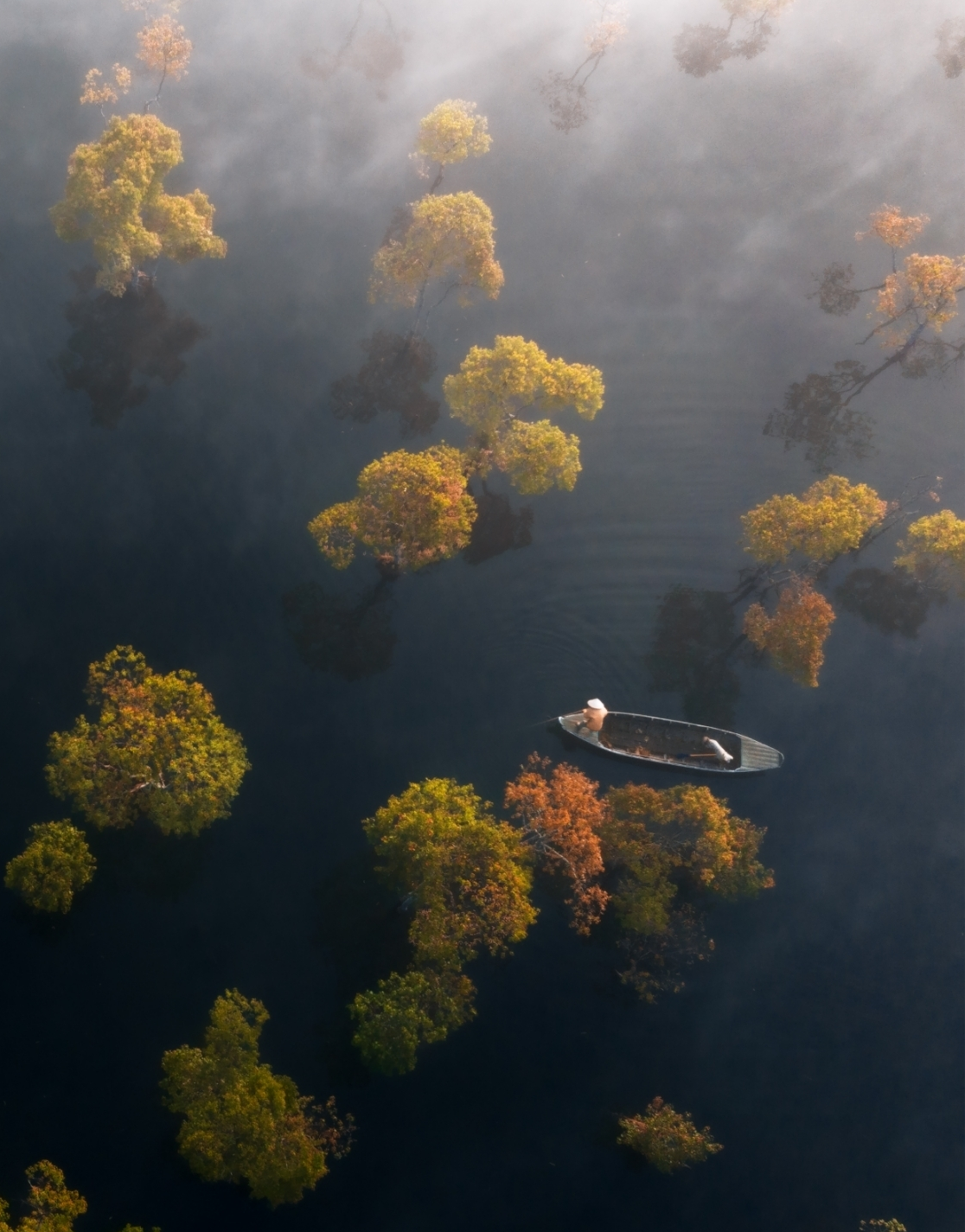 Lonely ferryman on an autumn lake on a misty morning, surrounded by a forest in the changing season. The whole scene looks like a watercolor painting. This is a part of Tuyen Lam Lake, the largest freshwater lake in Da Lat, about 7 km from the city center. (Photo: VN Express)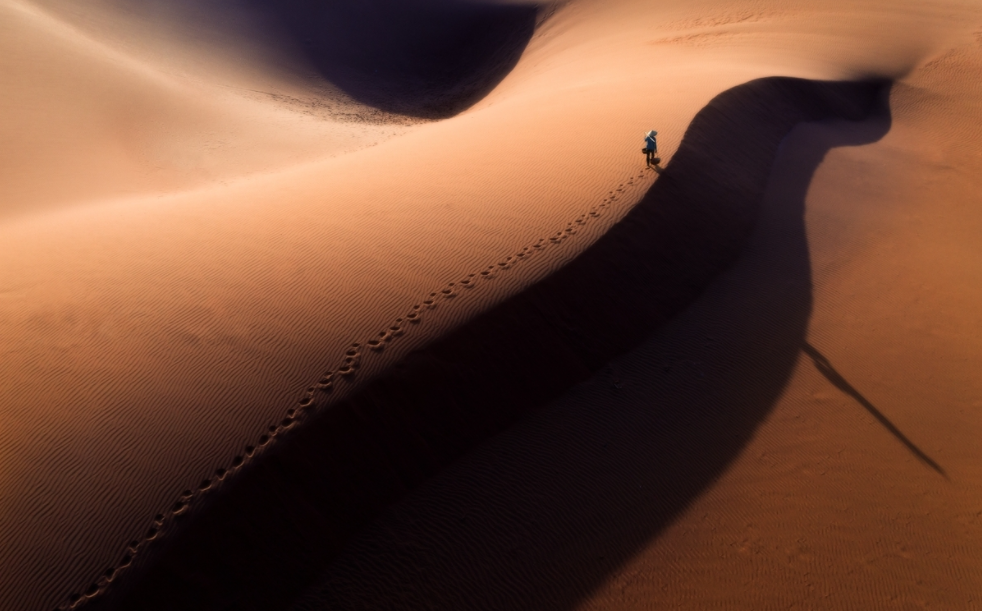 The photo is called "On the sandhill," capturing a street vendor crossing the hill, leaving footprints in the sand in Mui Ne, Binh Thuan. Nhan said that there are still many quiet landscapes in Vietnam that have not been discovered yet. He will definitely continue his journey to the South, especially Khmer temples. (Photo: VN Express)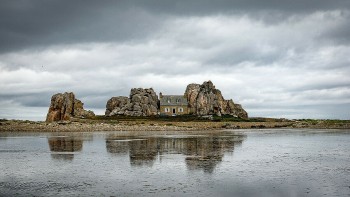 Travel
In a quiet little village of Plougrescant, France, tourists can visit this quirky and extraodrinary Castel Meur, also known as "The House Between The Rocks", which has become an attraction for many years.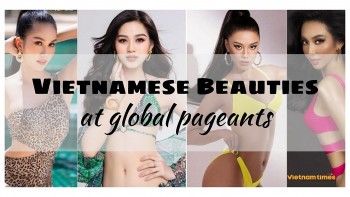 Handbook
Do Thi Ha, Pham Ngoc Phuong Anh, Nguyen Thuc Thuy Tien and Nguyen Huynh Kim Duyen set to vie for global beauty pageants.
World
In the outskirt of Poland, there is a pretty rural village that is called "The painted village" for its amazing and unique tradition of painting their homes inside and out with colorful floral patterns, making this place the most photogenic spot.